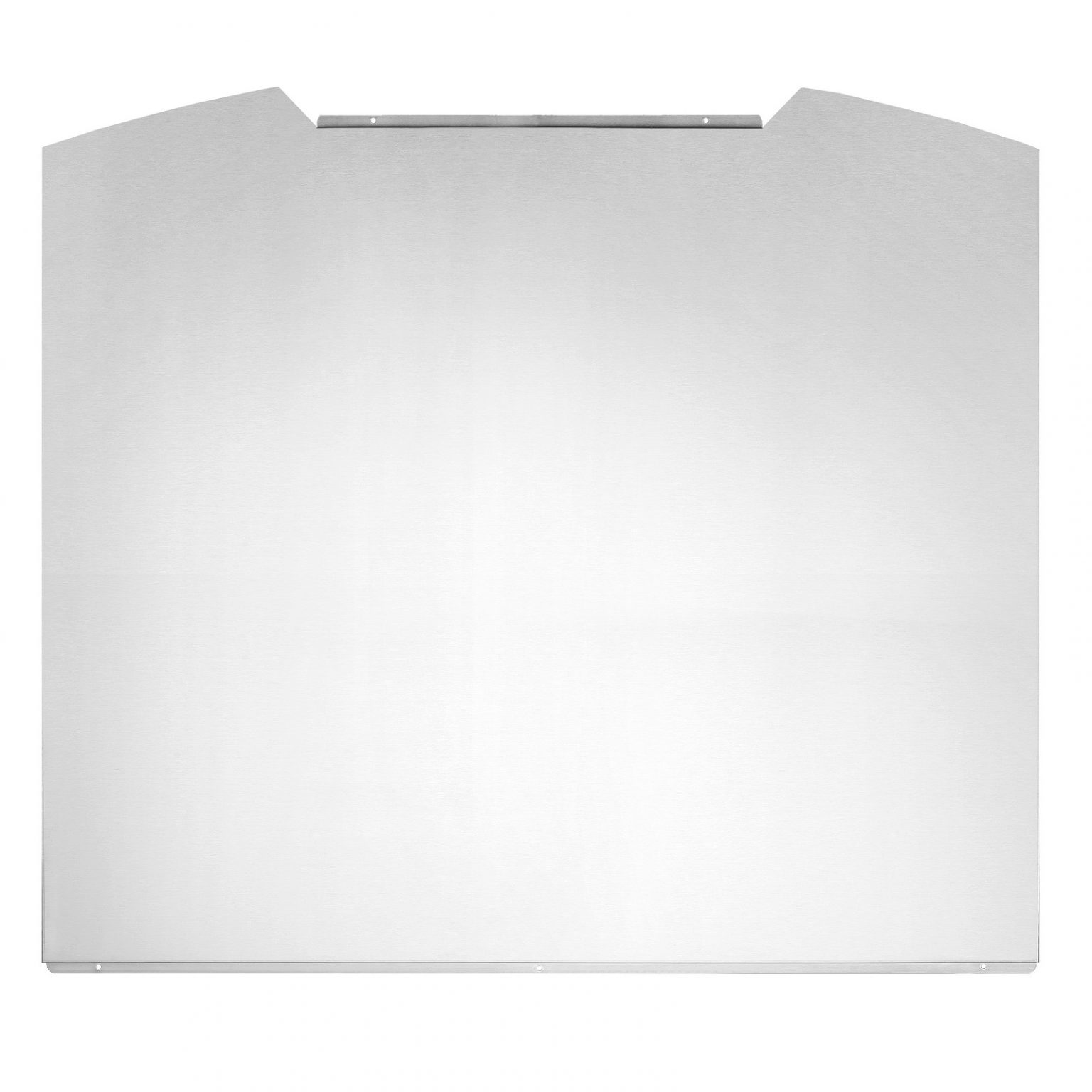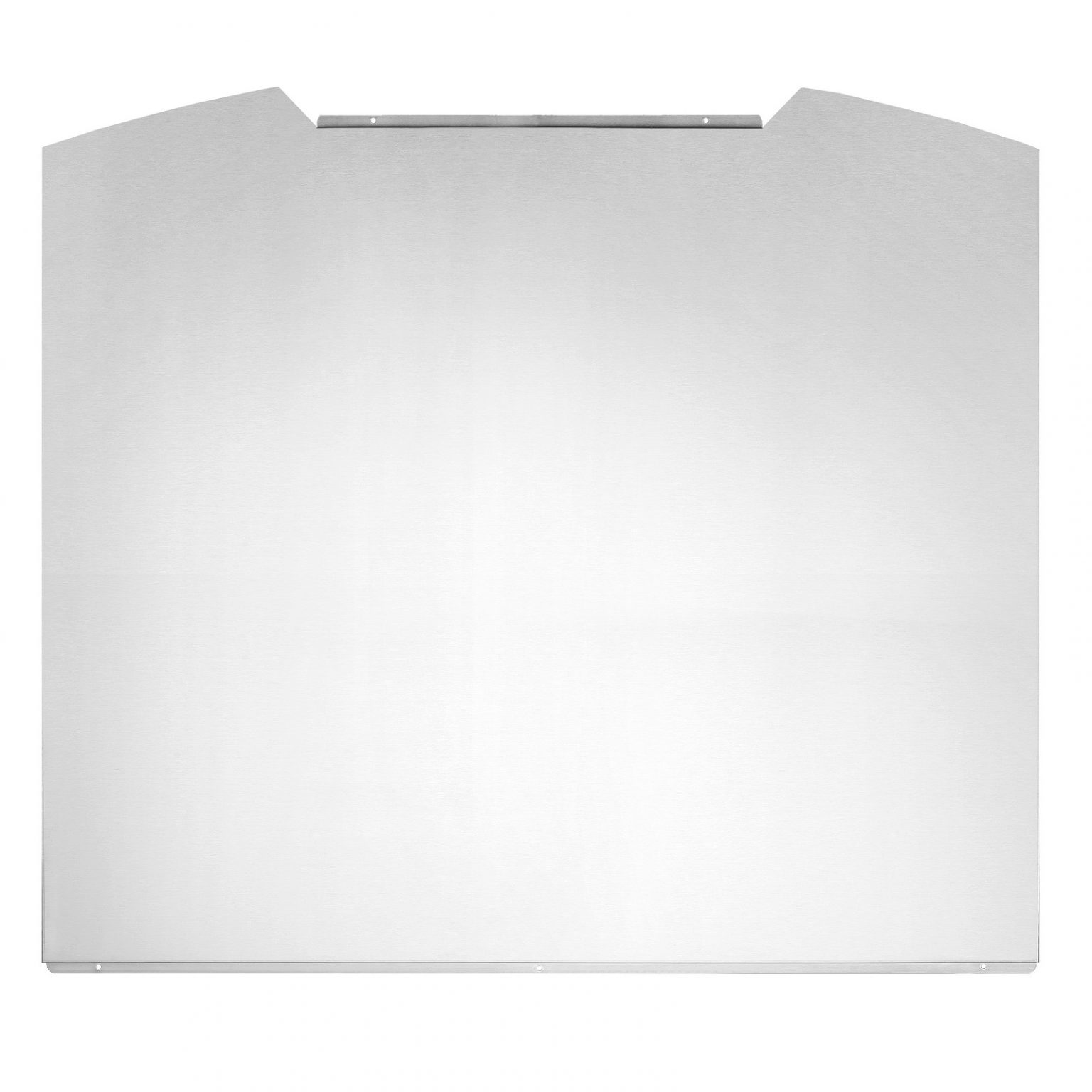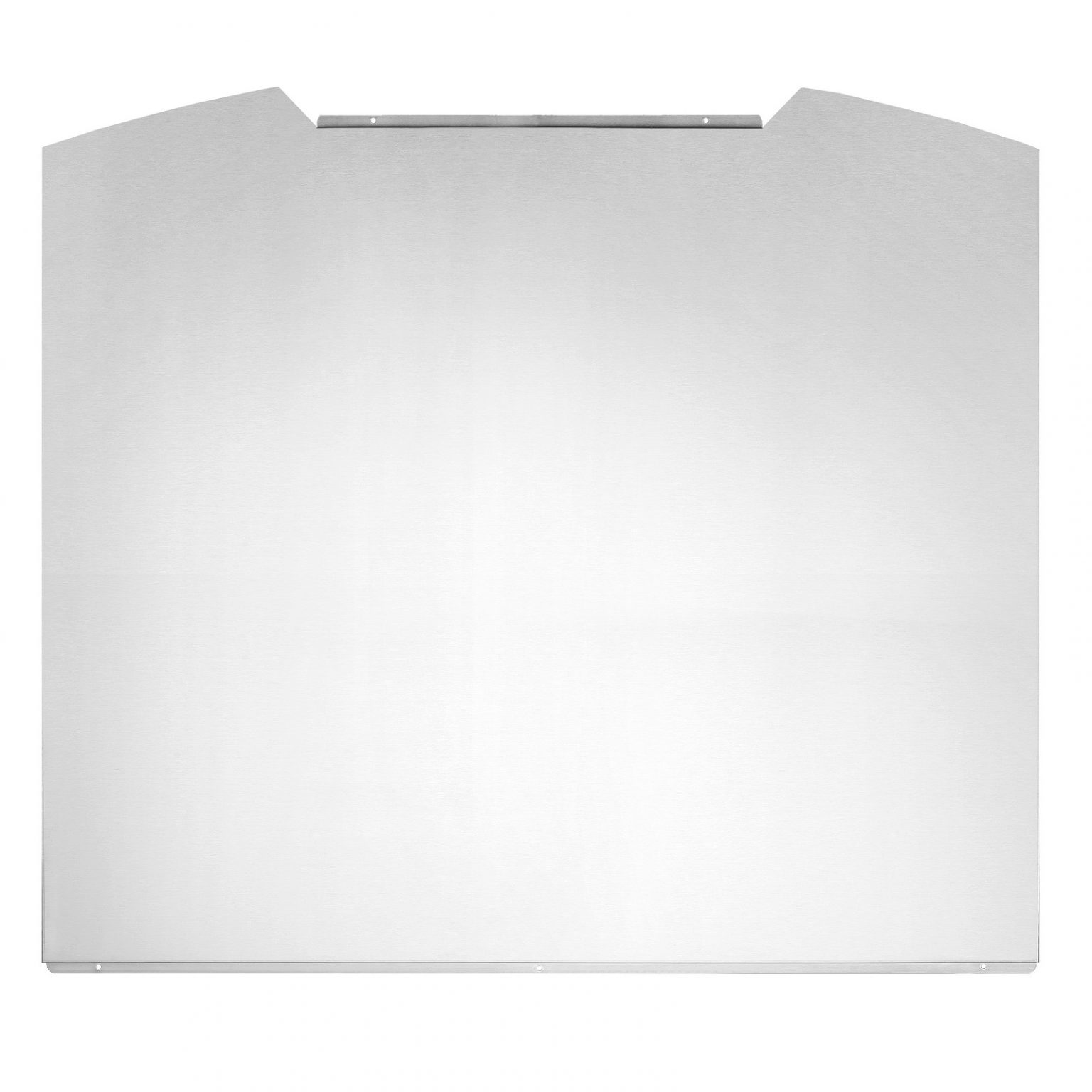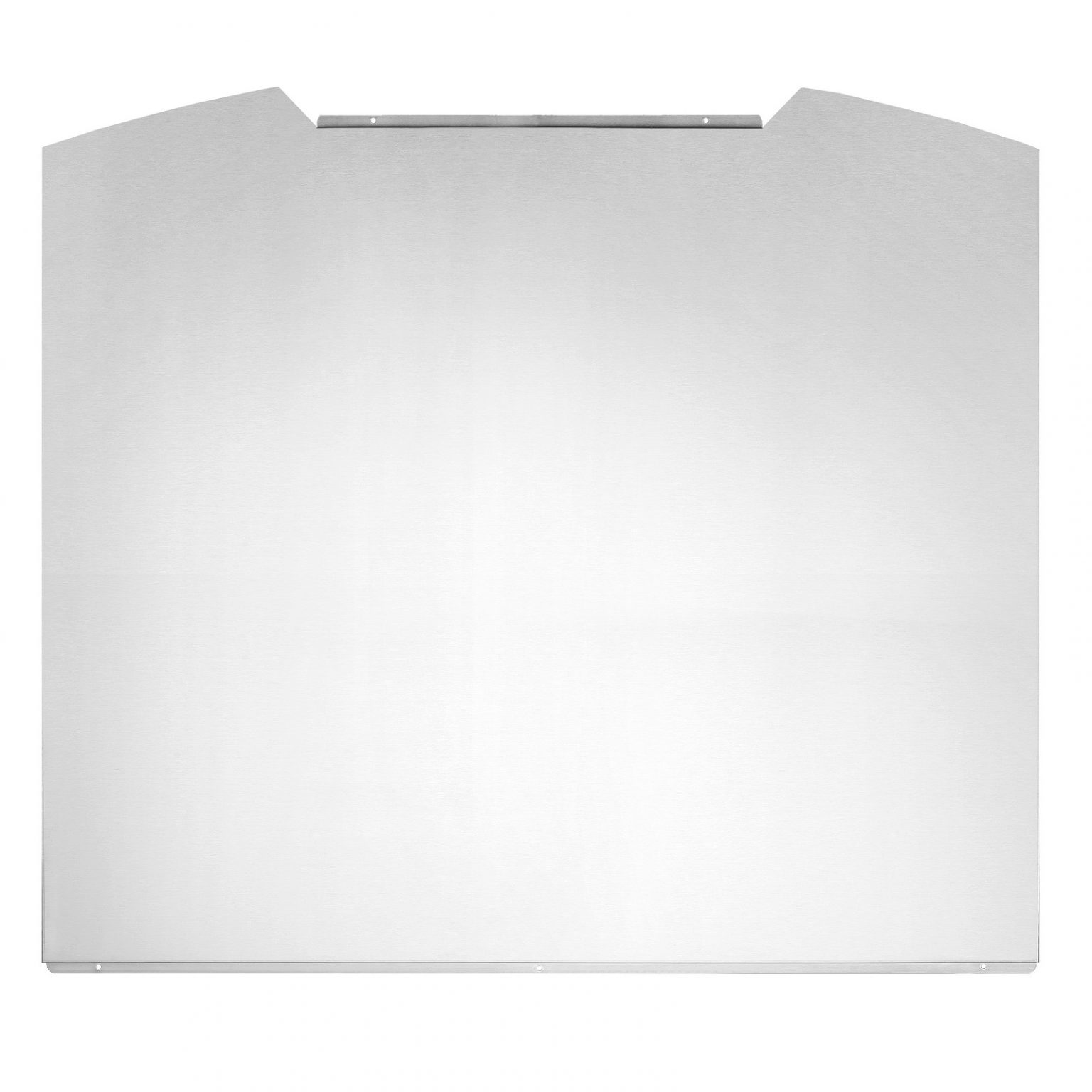 Cookology Curved Cooker Splashback for 90cm Curved Hood – Stainless Steel
Estimated delivery 3rd October
In stock at our warehouse now
Free delivery when you order today
Key Features
The curve of this splashback will only fit our Cookology CGL900SS cooker hood

This Cookology Cooker Splashback ties your hob and hood together and protects your kitchen wall

This model comes in Brushed Stainless Steel

This Splashback measures 900mm Wide x 750mm High
Description
This Steel Splash back is curved at the top and designed to tie your 90cm Range Cooker or Hob with your CGL900SS Cooker Hood in stainless steel – protecting your kitchen back splash against spillages and creating a modern, stylish look in your kitchen.
Why do I need a Splashback?
Splash Backs tie your kitchen cooker hood to your hob or cooker and are fitted to your wall to prevent steam, oil, spills or food damaging the wall behind your cooker.
They are also very easy to clean, being completely smooth unlike a tiled wall, and from a design point of view, our Stainless Steel or Black Splashbacks add a fantastic industrial feel to your kitchen that suits a keen chef.
How Tall is my Splashback?
When choosing a splashback, you need to keep a few things in mind such as, how much space you have between the top of your hob or cooker and the cooker hood if you have one. Most manufacturers state that your hood should be at least 650mm to 750mm above the hob to prevent the grease filters catching fire and this is why our Back Splashes come 750mm high.
What Width Splashback do I need?
Width is also important when choosing a Splash Back. Ideally from both a performance and aesthetic point of view, your cooker hood width should match your cooker or hob width. The Splashback looks great when it is the same width as your splashback and hob as this creates a continuous look and feel.
What shape Splashback do I need?
The shape of the splashback depends entirely on your cooker hood. The sides and bottom are straight and a flat styled cooker hood, the top of the splashback is also generally straight to match.
Curved Cooker Hoods are more tricky. Most curved glass cooker hoods have a unique shape to them making it very hard to buy a splashback that fits. Therefore always choose a splashback that has been recommended by the manufacturer.
Technical Specification
Product Details
| | |
| --- | --- |
| Colour | Stainless Steel |
| Brand | Cookology |
| EAN Number | 0601577827450 |
| Warranty | 1 Year |
Oven Functions
Dimensions
| | |
| --- | --- |
| Product Height (mm) | 750 |
| Product Width (mm) | 900 |
More
Dimensions
Product Details
| | |
| --- | --- |
| Colour | Stainless Steel |
| Brand | Cookology |
| EAN Number | 0601577827450 |
| Warranty | 1 Year |
Oven Functions
Dimensions
| | |
| --- | --- |
| Product Height (mm) | 750 |
| Product Width (mm) | 900 |
More
Care & Maintenance
Can't quite find what you're looking for?
If you can't find the document that you're looking for, our team will be happy to help. Drop us an email, give us a call or open up a chat, and we'll do everything we can to help!
HELP CENTRE
Delivery and Returns
FREE Delivery Services
Free arranged delivery – 7-10 working days
Must be signed for
Free Home Delivery Service
Appliances may be brought into your home at the Driver's discretion, providing access is not an issue
The Delivery Company will contact you to book in the delivery
30 Day Returns Policy
We offer a simple, no fuss returns policy:
STEP 1 – Make sure you do not install and or use the item and keep all the packaging
STEP 2 – Simply let us know via Email within 30 days of receipt/delivery that you wish to return the item by Emailing: help@cookology.com
STEP 3 – We'll give you instructions and a Returns number that you need to write on a piece of paper and stick to the outside of the box (DO NOT WRITE ON THE BOX PLEASE)
STEP 4 – Track the item and when you can see it has arrived get in touch. Once we have checked it to make sure it is still brand new and can be sold as brand new we will refund you in full….That's it!
Damaged Items Policy
Our appliances are carefully & professionally picked and packed and the couriers we use take great care to make sure items arrive in pristine condition. However, on occasion damages will happen. To help us get any issues resolved as quickly as possible, please make sure you follow the following instructions:
STEP 1 – Report damage and send photos to help@cookology.com within 48 hours of delivery
STEP 2 – Do not install the items, this will invalidate a claim and could be dangerous
Create your own custom product bundles
Cookology products are designed to look amazing together. You can build your personalised bundle by adding a product from each category and getting a discount on the whole lot.