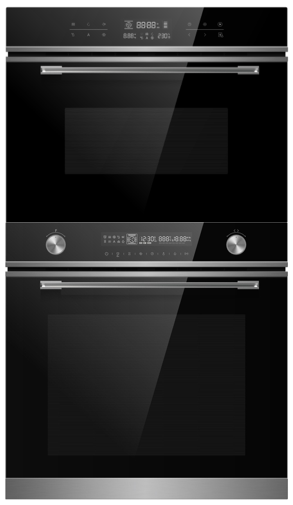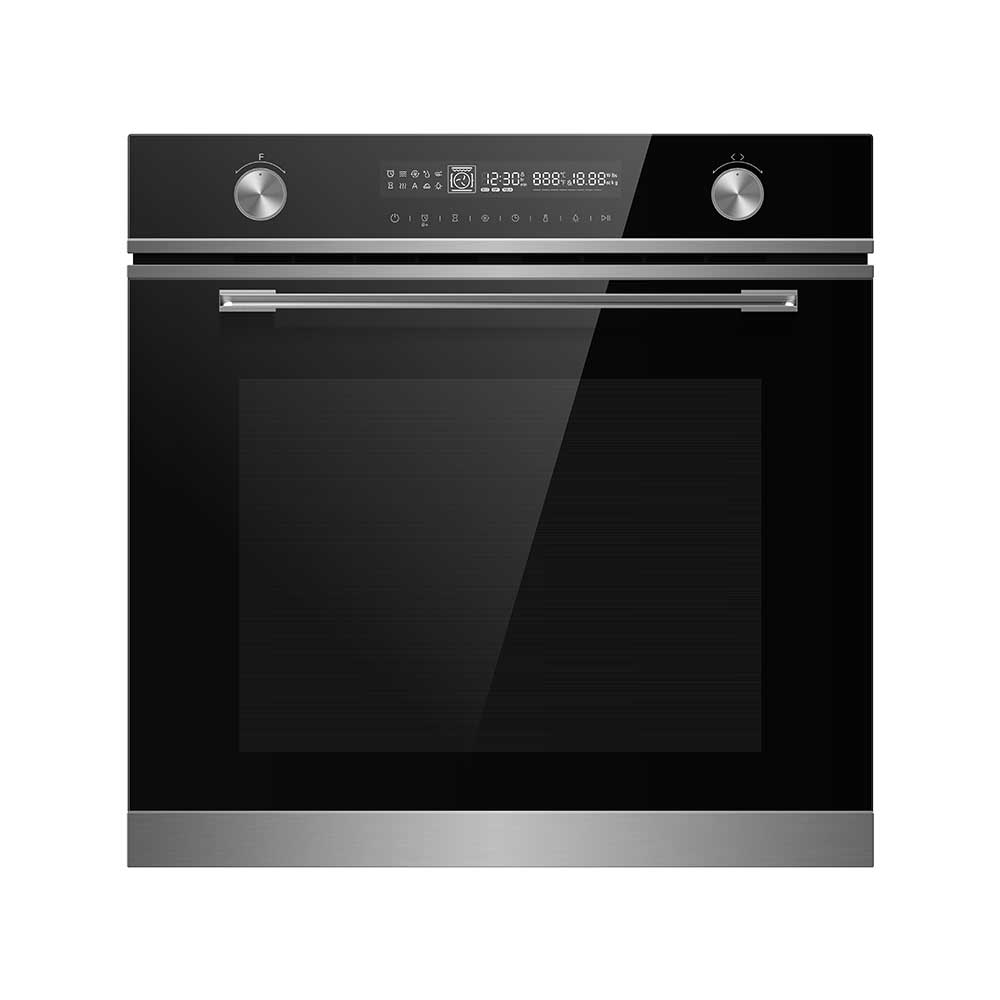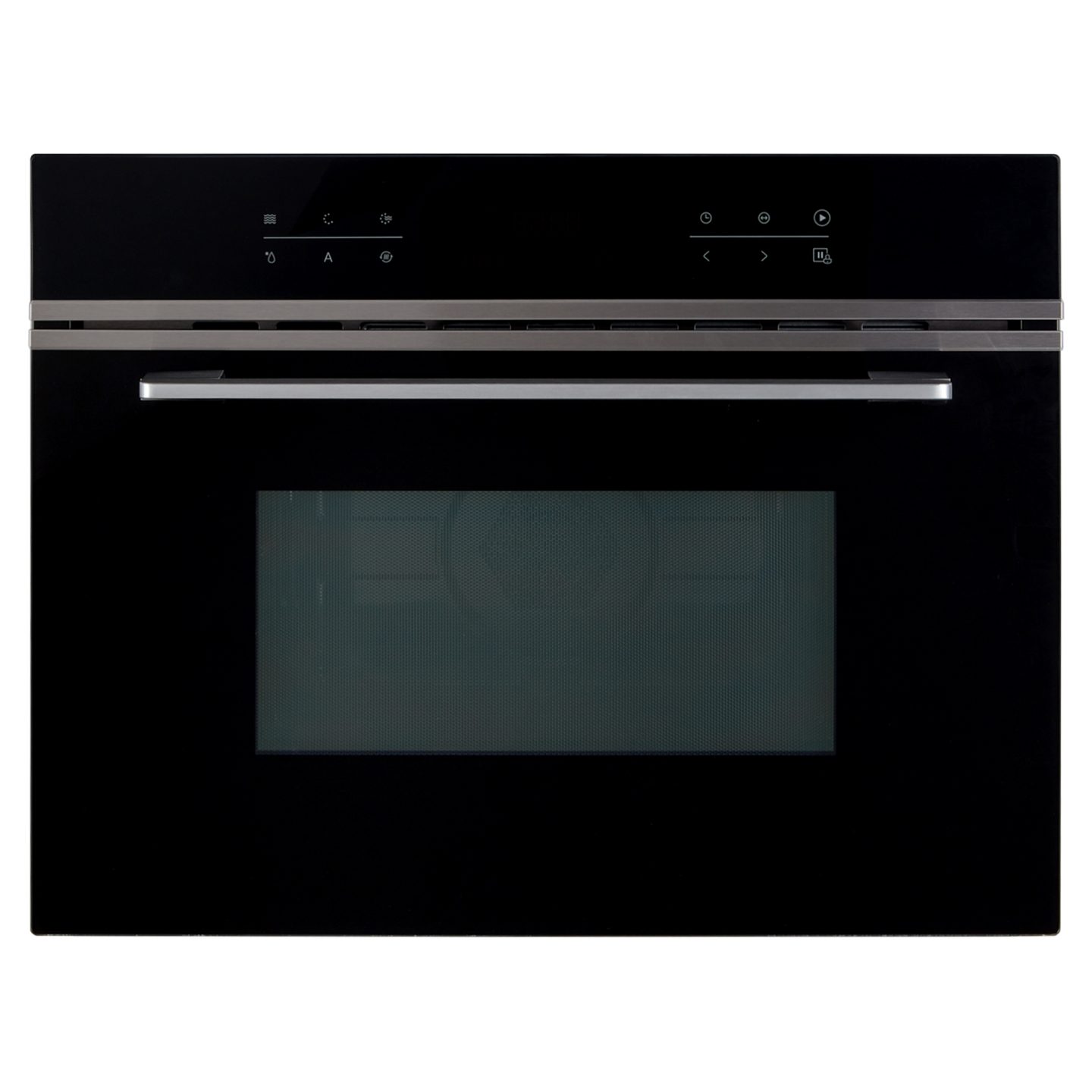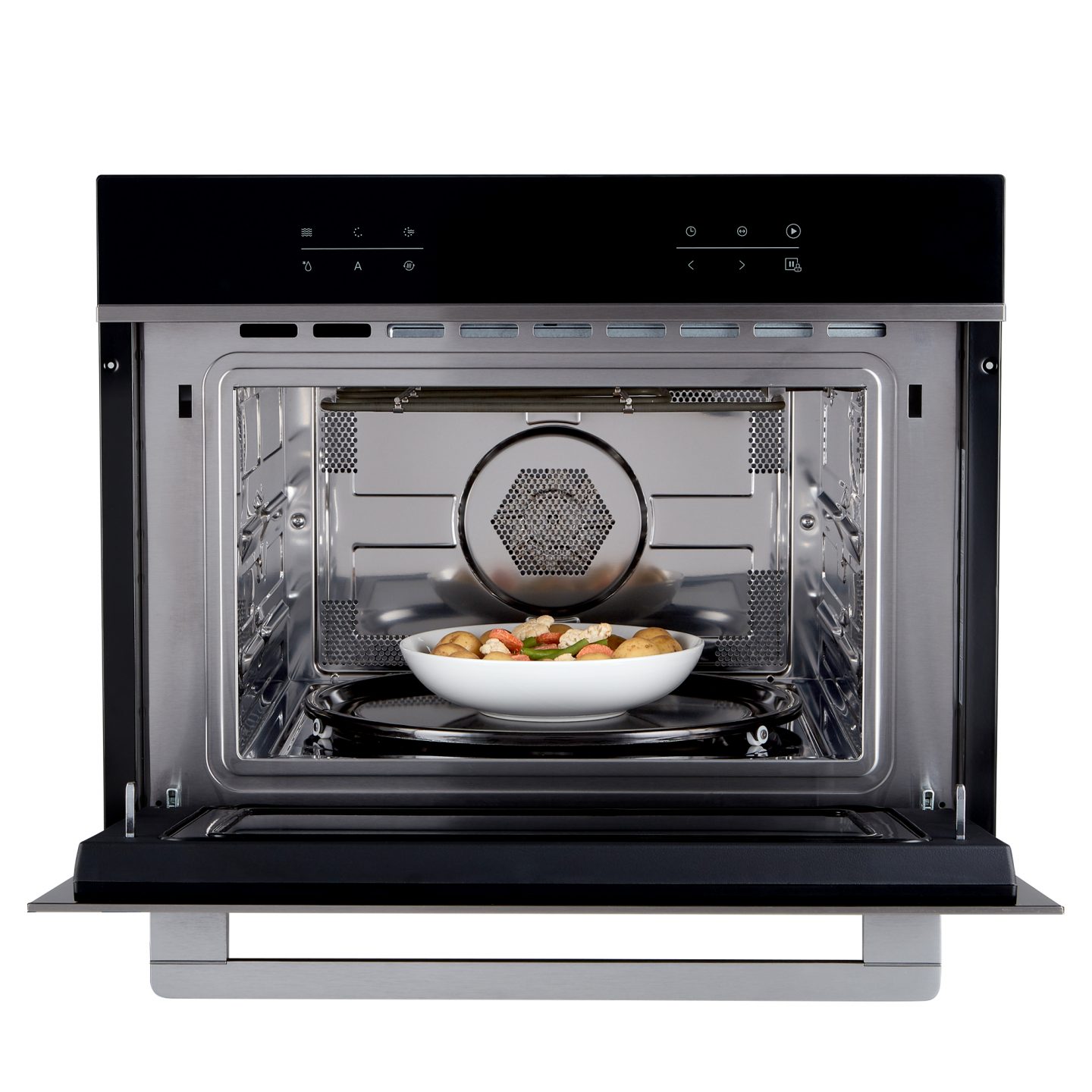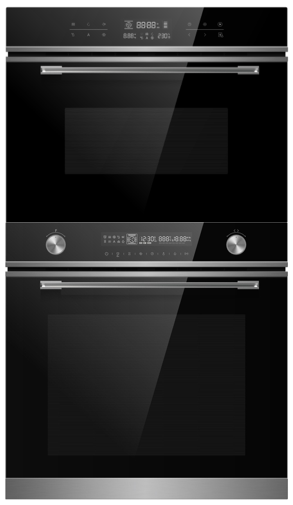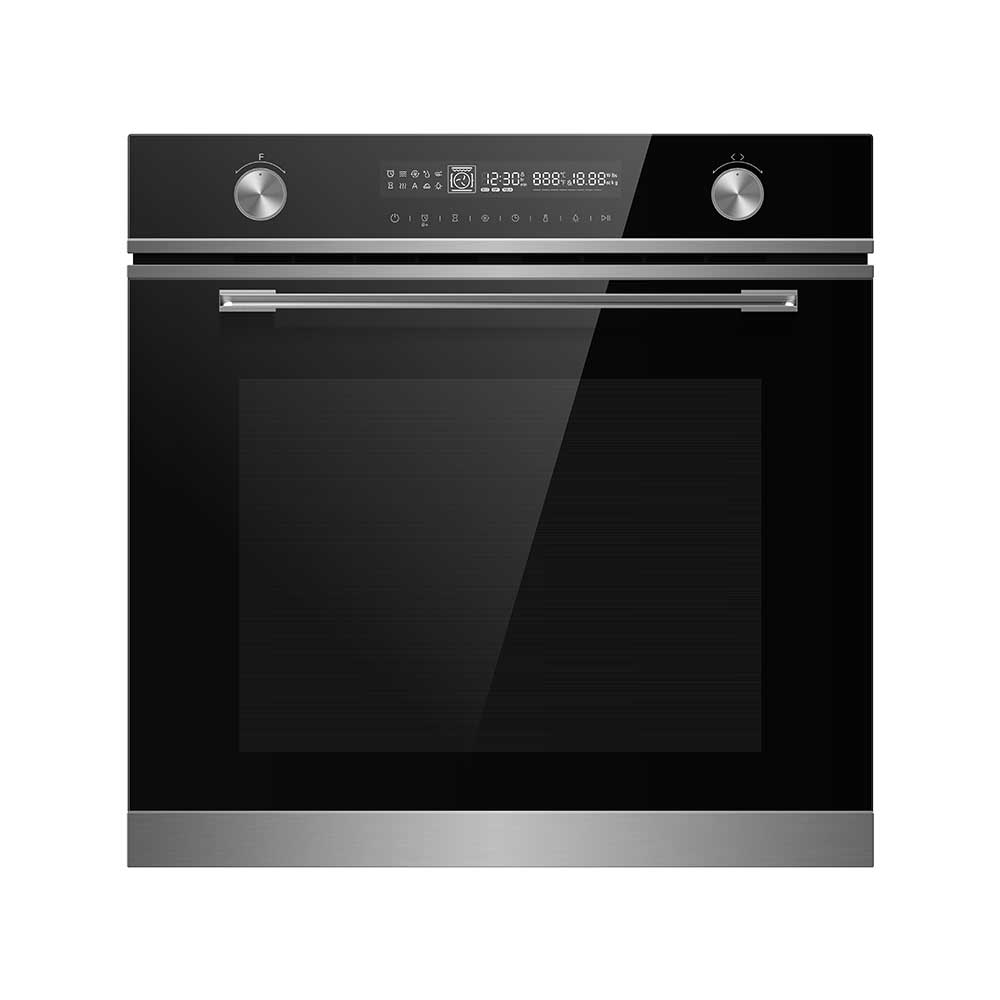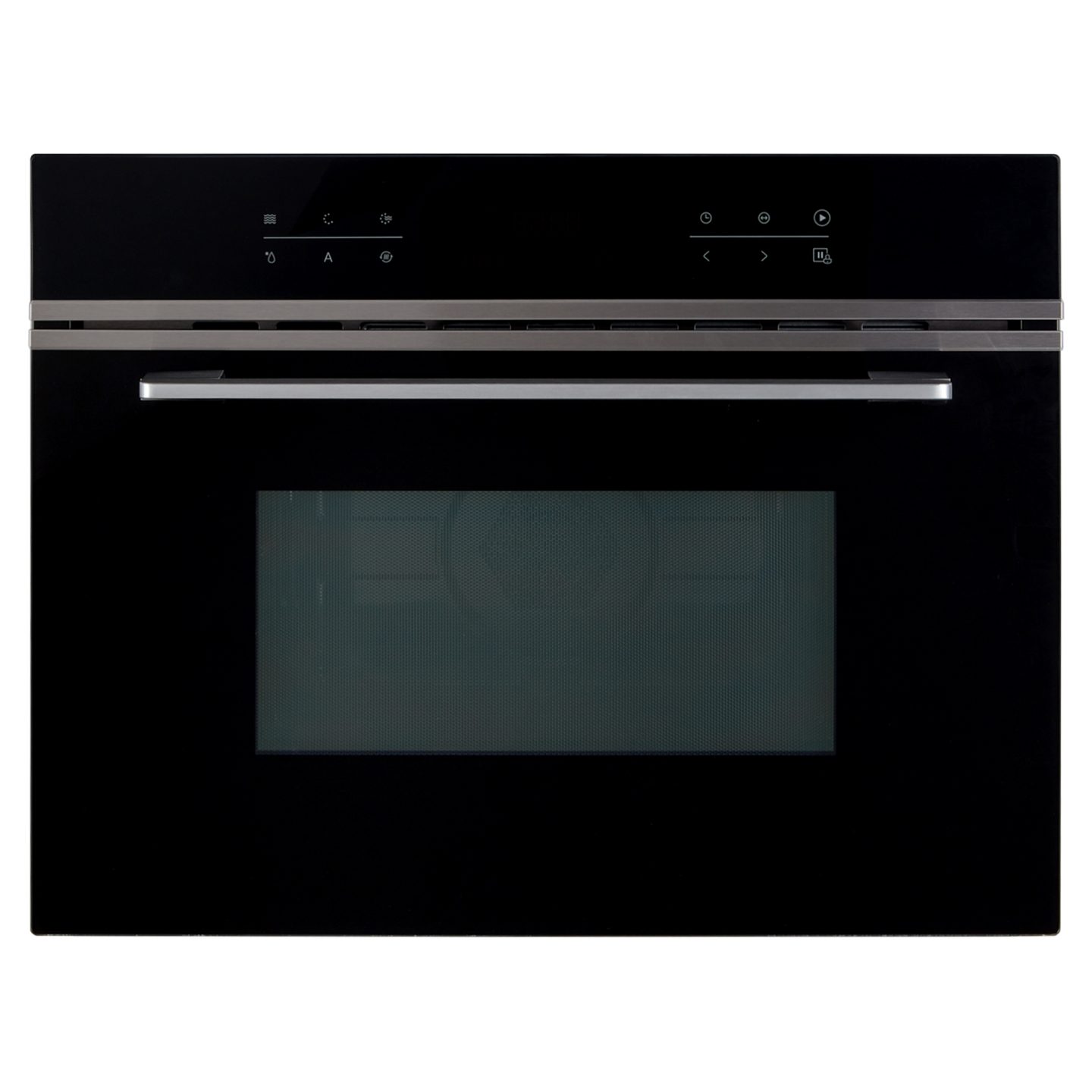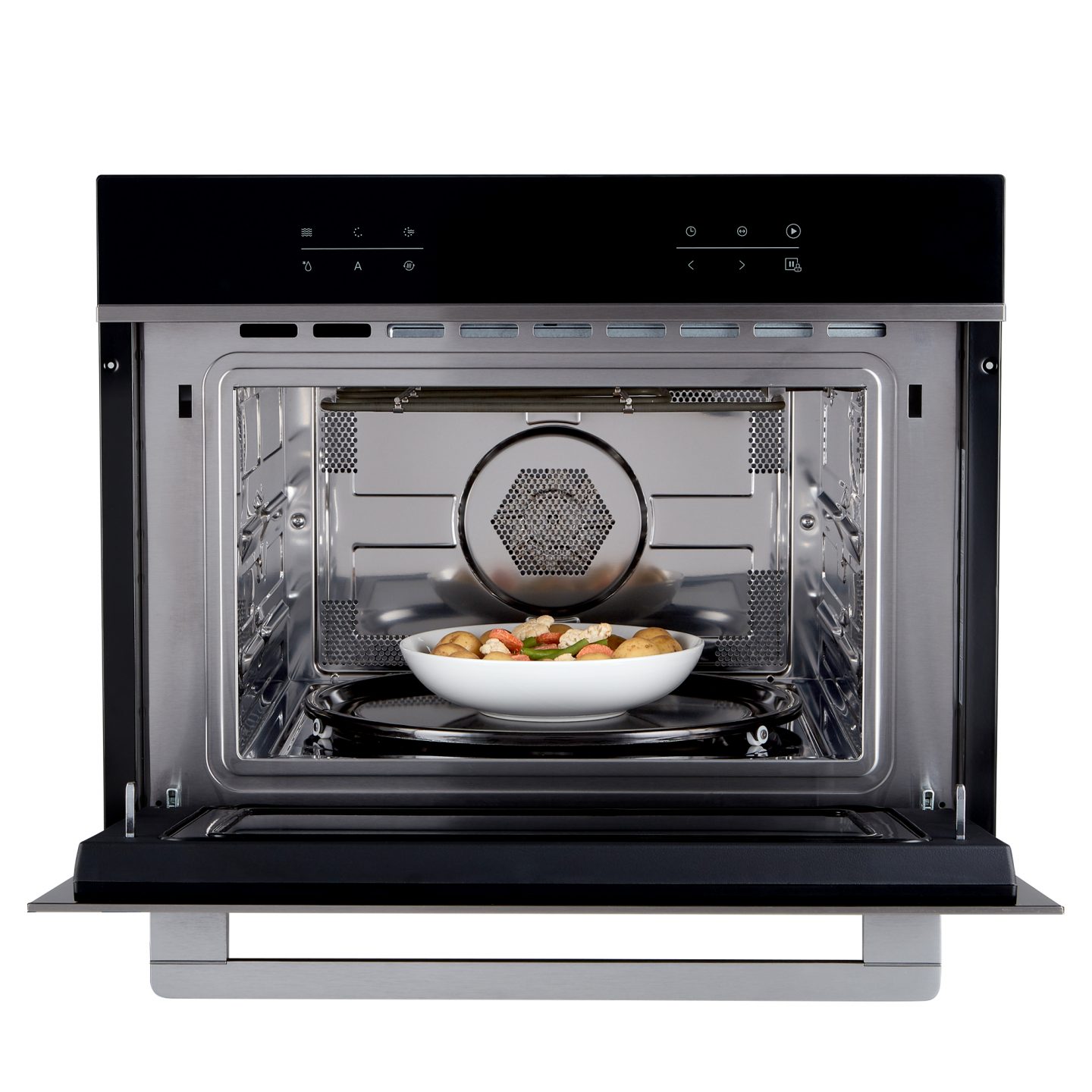 Cookology 72L Built-In Electric Oven & 44L Compact Microwave Oven Pack – Black
Model:
TOF650SS TCMO450SS
Order now for estimated delivery 18th - 23rd August
Free delivery when you order today
Finish your home with matching appliances!

The ultimate Built-In Electric Oven bundle for your kitchen, finish your renovation design with this money saving kitchen bundle pack.

READ MORE

Developed by Cookology, this built-in Electric Oven and Microwave Oven with grill, combines sleek looks, quality finish and great value

The oven is one of Cookology's premium designs to fit either under your kitchen counter or at eye level and boasts multifunction cooking and elegant touch control

The compact Microwave Oven has a huge 44 litre capacity and a maximum power of 3350W

The Microwave Oven also boasts a large 360 enamel turntable and grill and combine features
Create your own custom product bundles
Cookology products are designed to look amazing together. You can build your personalised bundle by adding a product from each category and getting a discount on the whole lot.
Product Description
Cookology TOF650SS Multifunction Built-in Oven
This is one of Cookology's Premium Ovens, combining the quality and value you expect with Cookology, with High-end, Premium features. The TOF650SS features both knobs and touch controls. This means you don't have any buttons for grime to hide and you get elegant, ergonomic touch controls to add a touch of class and sophistication to your kitchen alongside a knob to quickly adjust the temperature and another to scroll through the different functions. The next thing you'll notice is the size. You get an amazing, turkey ready 72 litre capacity thanks to clever engineering, which is amazing because it still fits a standard oven cavity – you can check out the dimensions by scrolling through the photos. This oven can be installed at eye-level or under your kitchen counter. As a Multifunction Oven, you are given the tools to create more flavoursome, delicious dishes, while the timer will keep you in control. As well as your usual functions, such as traditional oven heat, convection (fan forced), fan assisted and grilling functions, you get a few special functions such as a Pizza function to stop you getting a soggy bottom. You also get a Dough Proving mode that operates at between 30-45C providing the ultimate conditions for proving bread or even culturing yogurts. A couple of other special features include a Quick Preheat Button – rapidly getting the oven temperature up to speed. The Cooling Fan prevents over heating even after the oven has finished cooking and will keep going until the oven is a safe temperature, making it much safer than older ovens. The door is removable to make cleaning easier.
Features:
Fully Programmable Timer with Digital Clock
Oven Type: Multifunction Oven
Max Temperature: 250°C
Oven Light x 1
Energy source: Electric Oven
Finish: Glass & Stainless Steel
Installation: Built-in or Built-under
Controls: Touch Controls with Dials
Connection: 13AMP (this means you can attach a standard UK plug)
Functions:
Conventional: 30-250C, For traditional baking and roasting on one level. Especially suitable for cakes with moist toppings.
Convection: 50-250C, For baking and roasting on one or more levels. Heat comes from the ring heater surrounding the fan evenly.
Eco: 140-240C, For energy-saving cooking.
Conventional + Fan: 50-250C, For baking and roasting on one or more levels. The fan distributes the heat from the heating elements evenly around the cavity.
Radiant Heat: 150-250C, For grilling small amounts of food and for browning food. Please put the food in the center part under the grill heating element.
Double Grill + Fan: 50-250C, For grilling flat items and for browning food. The fan distributes the heat evenly around the cavity.
Dough Proving: 30-45C, For making yeast dough and sourdough to prove and culturing yogurt.
Bottom Heat 30-220C, For add extra browning to the bases of pizzas, pies, and pastries. Heating come from the bottom heater.
Defrost: For gently defrosting frozen food.
Double Grill: 150-250C, For grilling flat items and for browning food.
Pizza: 50-250C, For pizza and dishes which need a lot of heat from underneath. The bottom heater and ring heater will work.
Accessories:
1 x CGR01 Wire Shelf
1 x CTY01 Enamel Shelf
Additional Shelves available to purchase: CGR01 Wire Shelf & CTY01 Enamel Shelf
Cleaning:
Removable Oven Door
Easy Clean Enamel
Technical details:
A Energy rating and is CE Certified
Capacity – 72 Litres
13 AMP
Power Cable: 100cm
0.69kWh/cycle / 1.06kWh/cycle
Electrical power: 2.9kW
Rated Voltage: 220-240V (standard UK Voltage) / Rated Frequency: 50/60Hz
Dimensions:
Product Dimensions – Height: 596mm / Width: 595mm / Depth: 546mm
Cavity Dimensions – Cavity Width: 560mm / Cavity Height: 600mm / Cavity Depth: min 550mm
---
Cookology TCMO450SS 44L Compact Oven And Microwave, 3350W
This compact oven and microwave from Cookology has a large 44L capacity and a sleek black finish with stainless steel trim . The built in nature of the oven means it gets integrated into your kitchen by building it into a cabinet. Built-in appliances look great and can add value to your kitchen. They also reduce clutter and free up valuable space on your countertop. The TCMO450SS is an oven with a maximum power of 3350W, and a Microwave with 900W power output. The Oven comes with grill function with an easy pull down door. The digital control and clock makes it easy to use, with a safety child lock feature for peace of mind. As well as having 5 microwave power levels, the oven boasts 8 auto cooking menus and a cooking end signal.
Features:
Defrost By Weight / Defrost By Time
Pull Down Open Door
5 Microwave Power Levels
Grill & Combine Features
95 Min Digital Timer
Digital Clock
Safety child Lock Feature
Cooking End Signal
8 Auto Cooking Menus
900W Microwave Power / 3350W Maximum Power
Specifications:
360mm Enamel Turntable
44 Litre Capacity
Digital Control With Grill Feature
Dimensions:
Product Dimensions – Width: 595mm / Depth: 568mm / Height: 454mm
Built In Dimensions – Width: 560mm / Depth: 550mm / Height: 460mm
Product Specification
Product Details
Colour: Black
Brand: Cookology
Warranty: 1 Year

Product Downloads
Can't quite find what you're looking for?
If you can't find the document that you're looking for, our team will be happy to help. Drop us an email, give us a call or open up a chat, and we'll do everything we can to help!
HELP CENTRE
Delivery and Returns
Free next day delivery
Free arranged delivery, 7-10 working days
Must be signed for
Free Home Delivery Service
Appliances may be brought into your home at the Driver's discretion, providing access is not an issue
The Delivery Company will contact you to book in the delivery
30 day returns policy
We offer a simple, no fuss returns policy:
STEP 1 – Make sure you do not install and or use the item and keep all the packaging
STEP 2 – Simply let us know via Email within 30 days of receipt/delivery that you wish to return the item by Emailing: help@cookology.com
STEP 3 – We'll give you instructions and a Returns number that you need to write on a piece of paper and stick to the outside of the box (DO NOT WRITE ON THE BOX PLEASE)
STEP 4 – Track the item and when you can see it has arrived get in touch. Once we have checked it to make sure it is still brand new and can be sold as brand new we will refund you in full….That's it!
Damaged items Policy
Our appliances are carefully & professionally picked and packed and the couriers we use take great care to make sure items arrive in pristine condition. However, on occasion damages will happen. To help us get any issues resolved as quickly as possible, please make sure you follow the following instructions:
STEP 1 – Report damage and send photos to help@cookology.com within 48 hours of delivery
STEP 2 – Do not install the items, this will invalidate a claim and could be dangerous