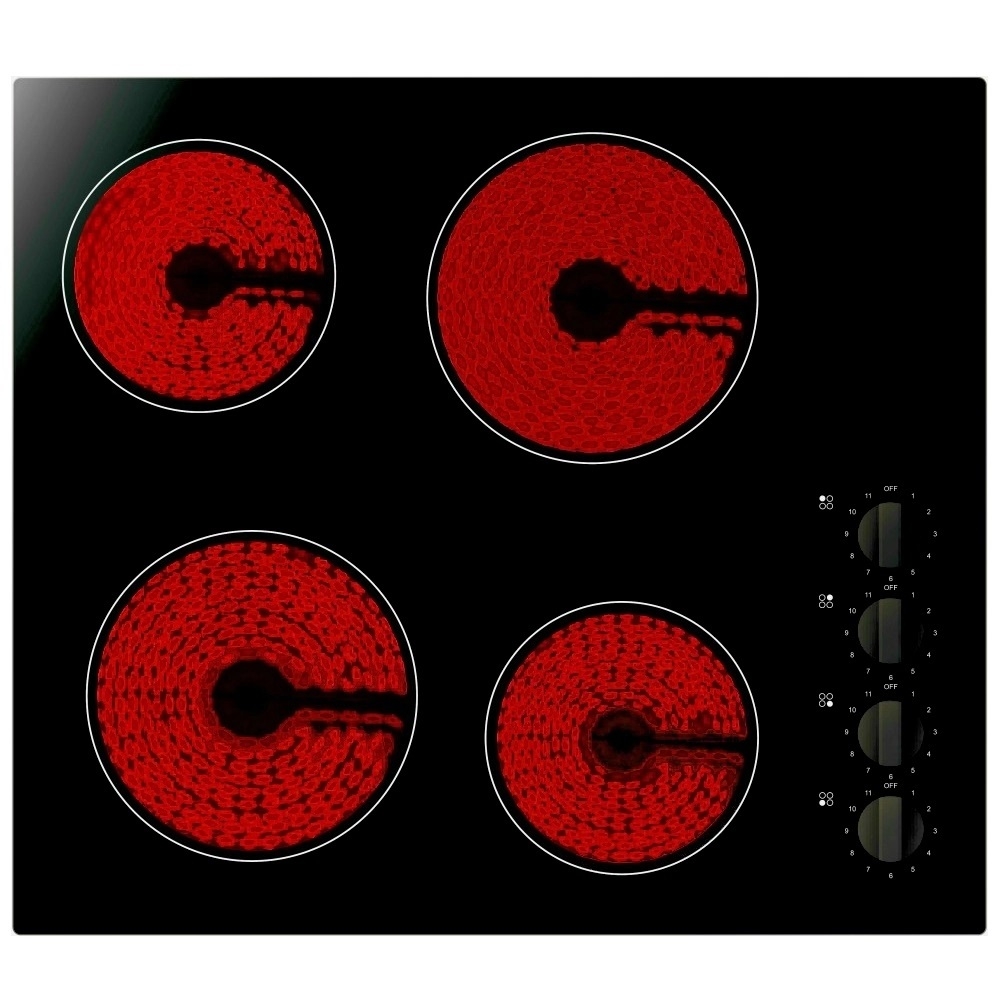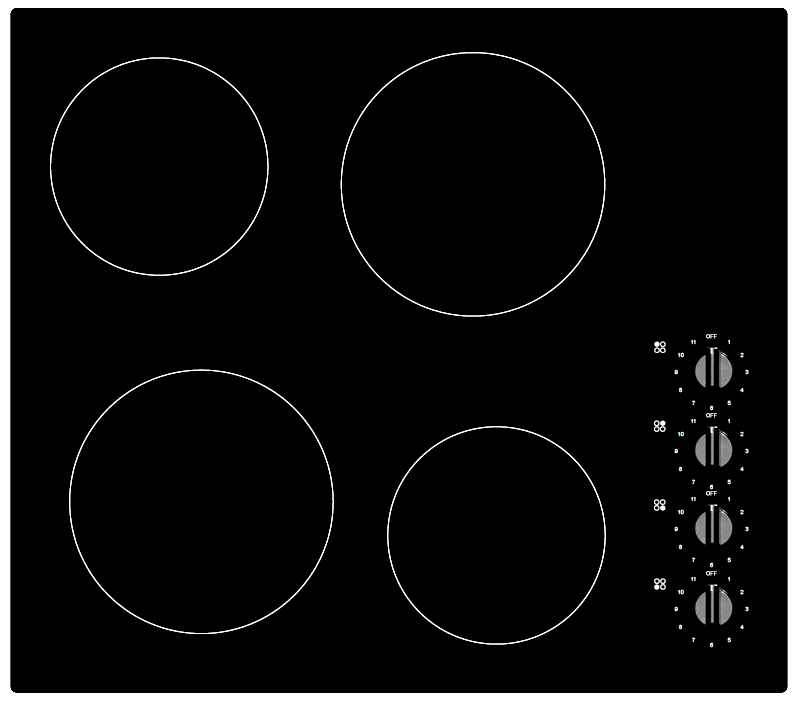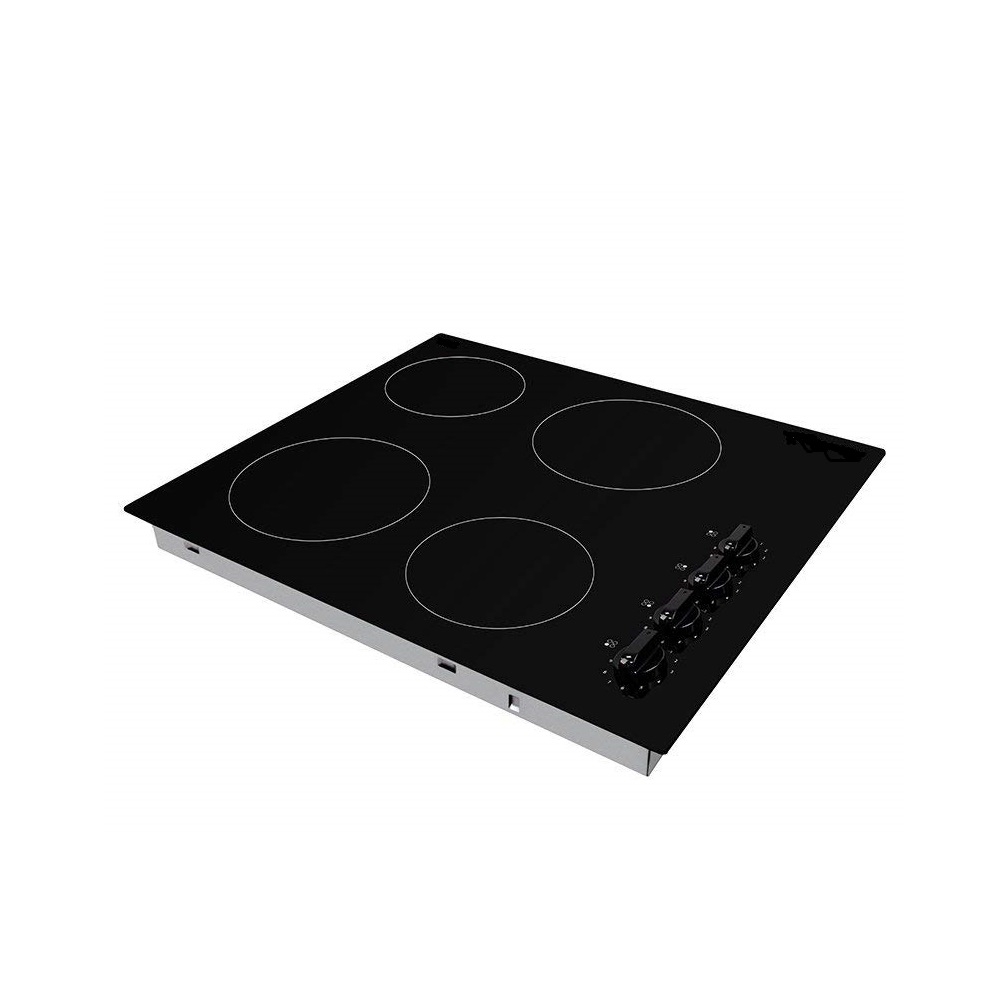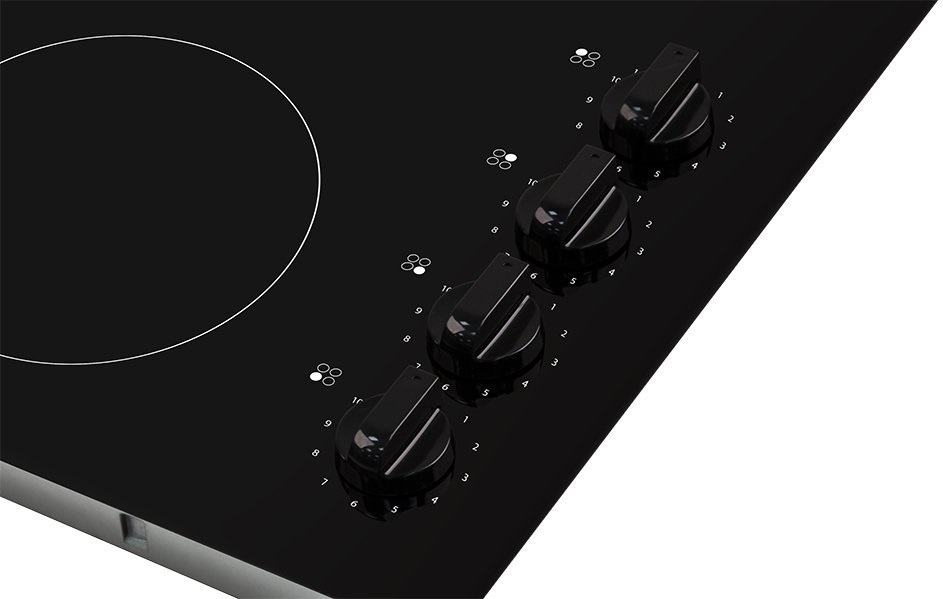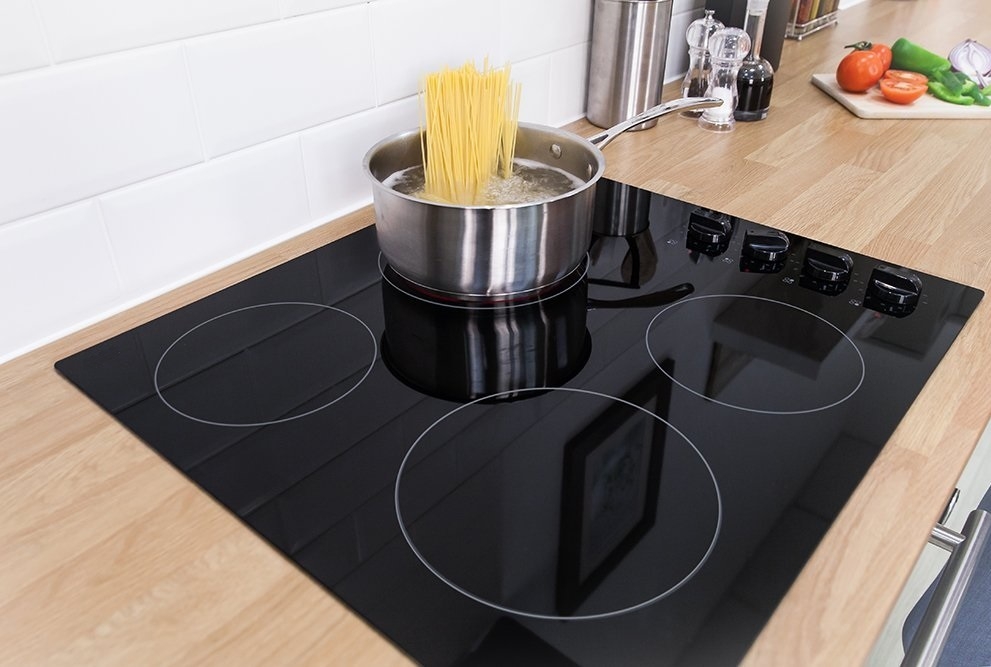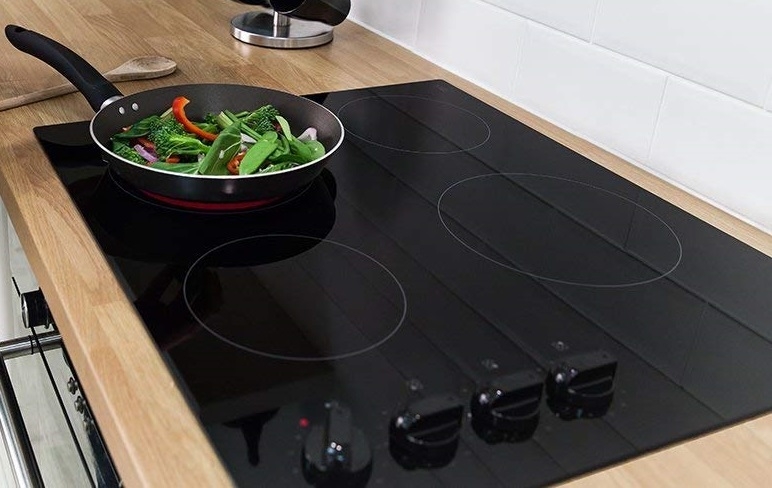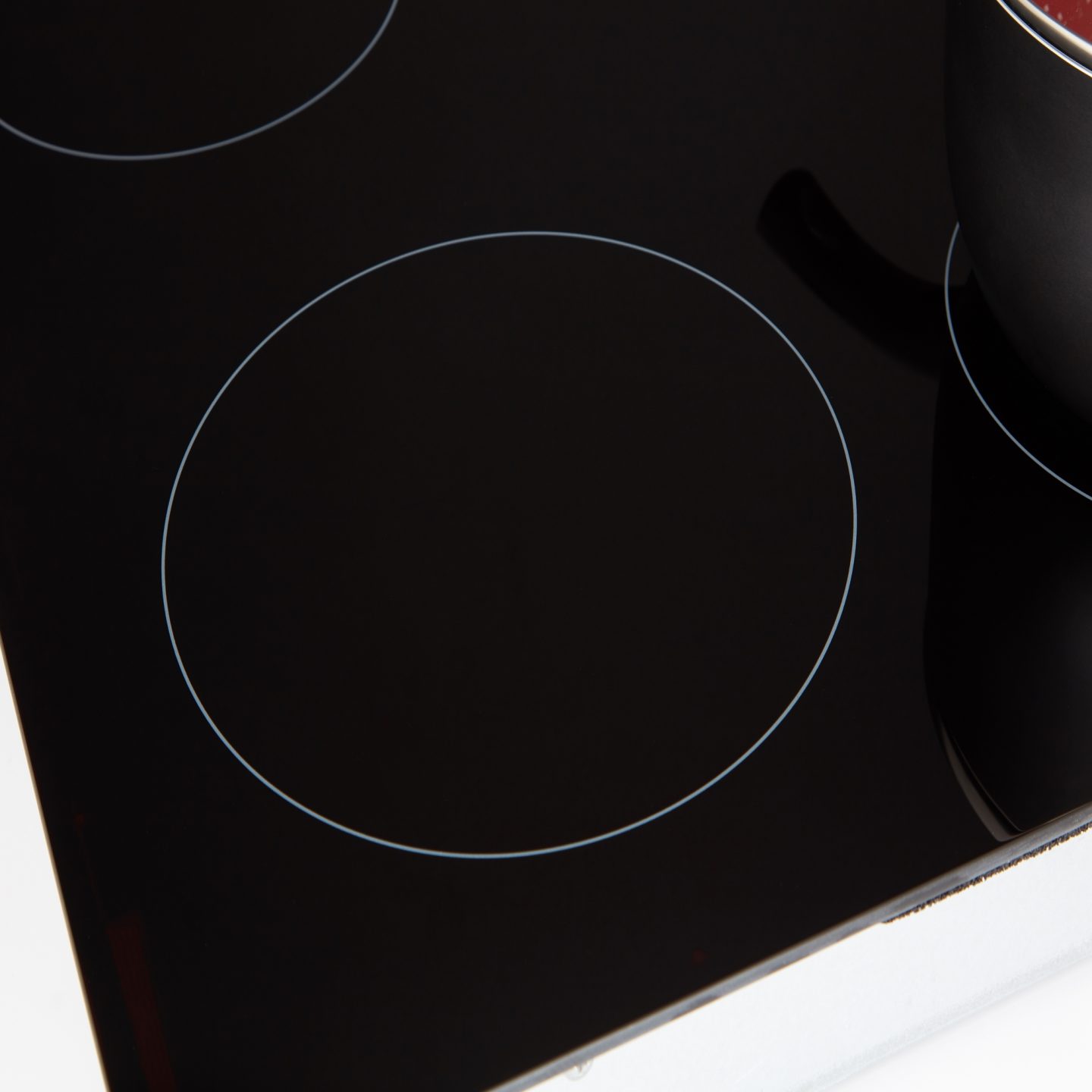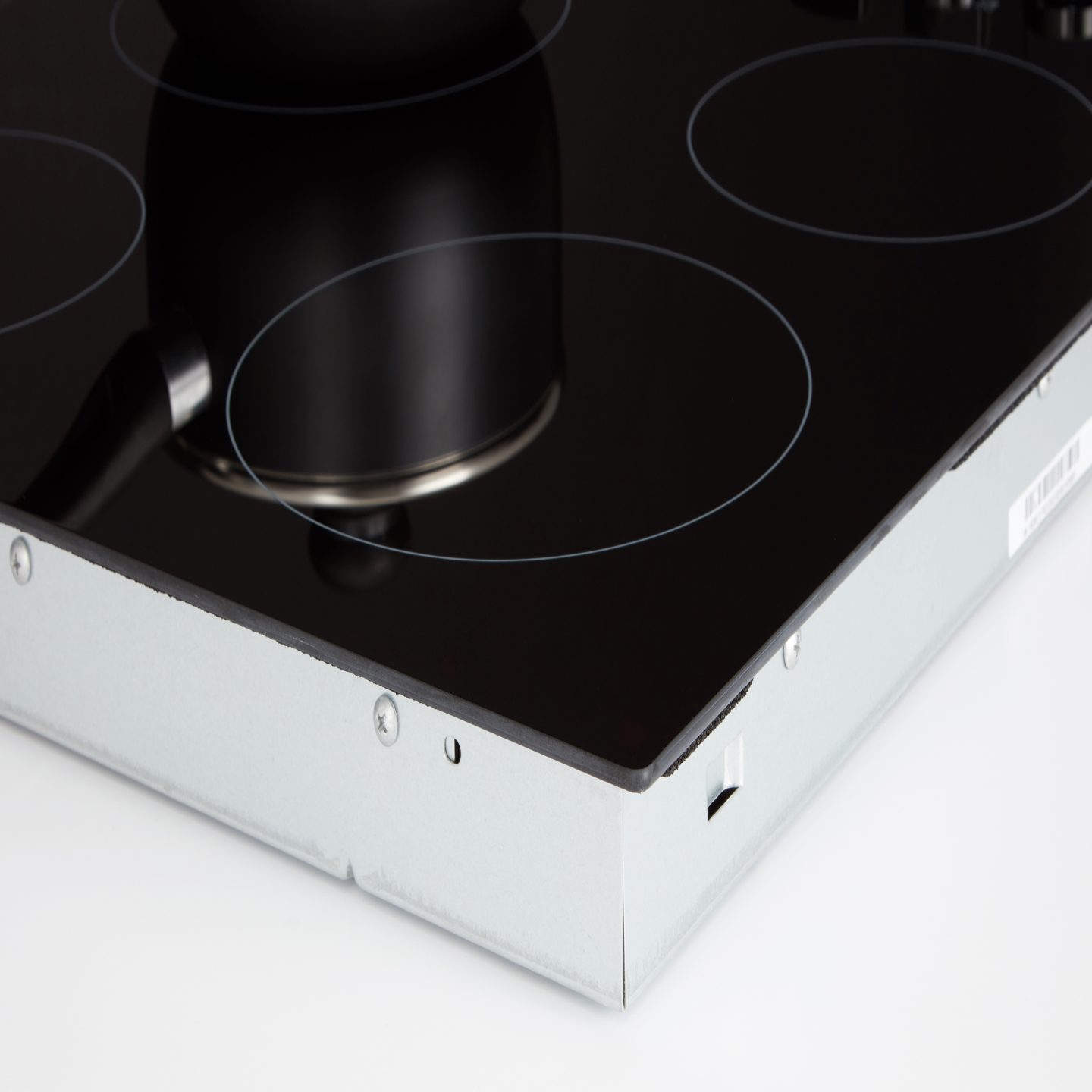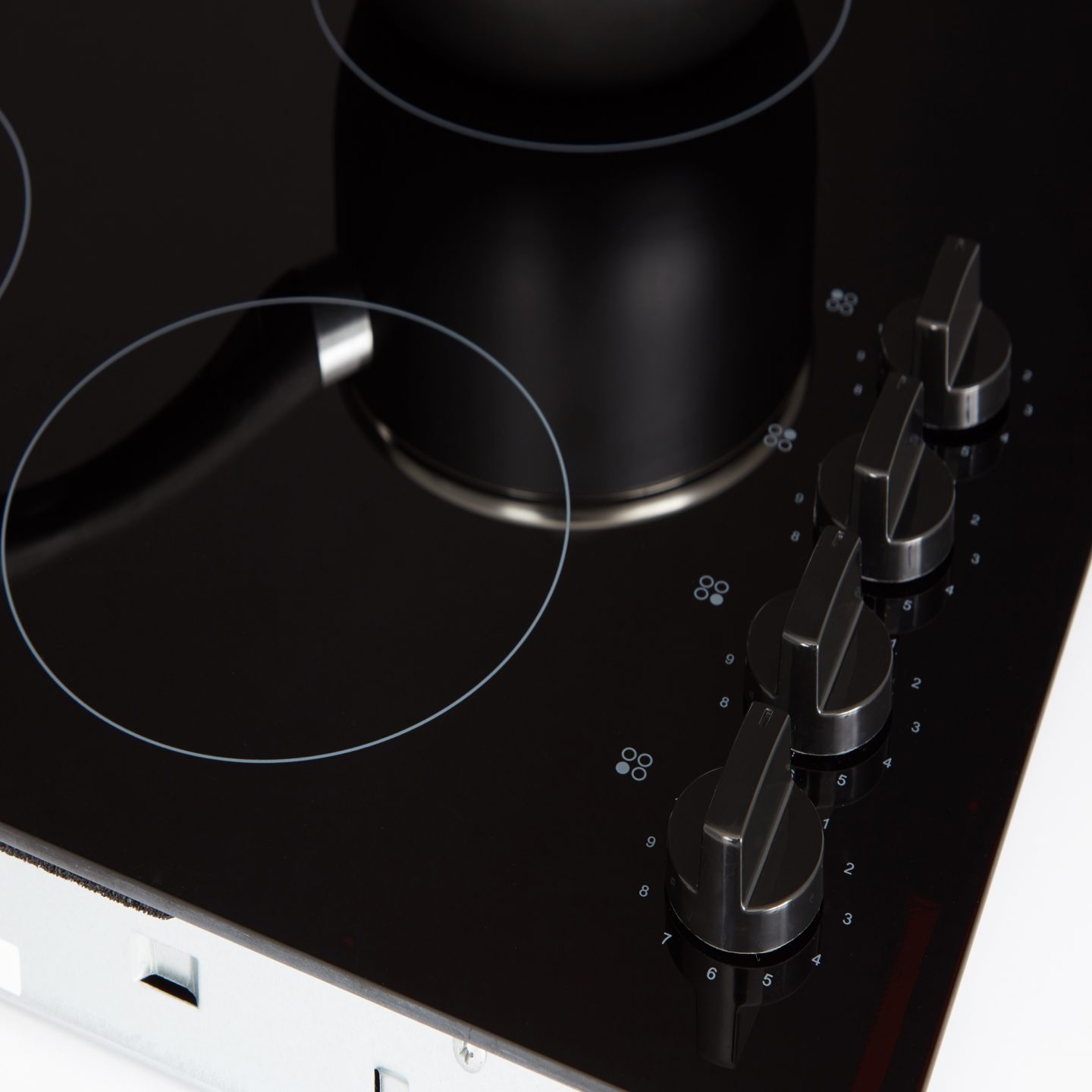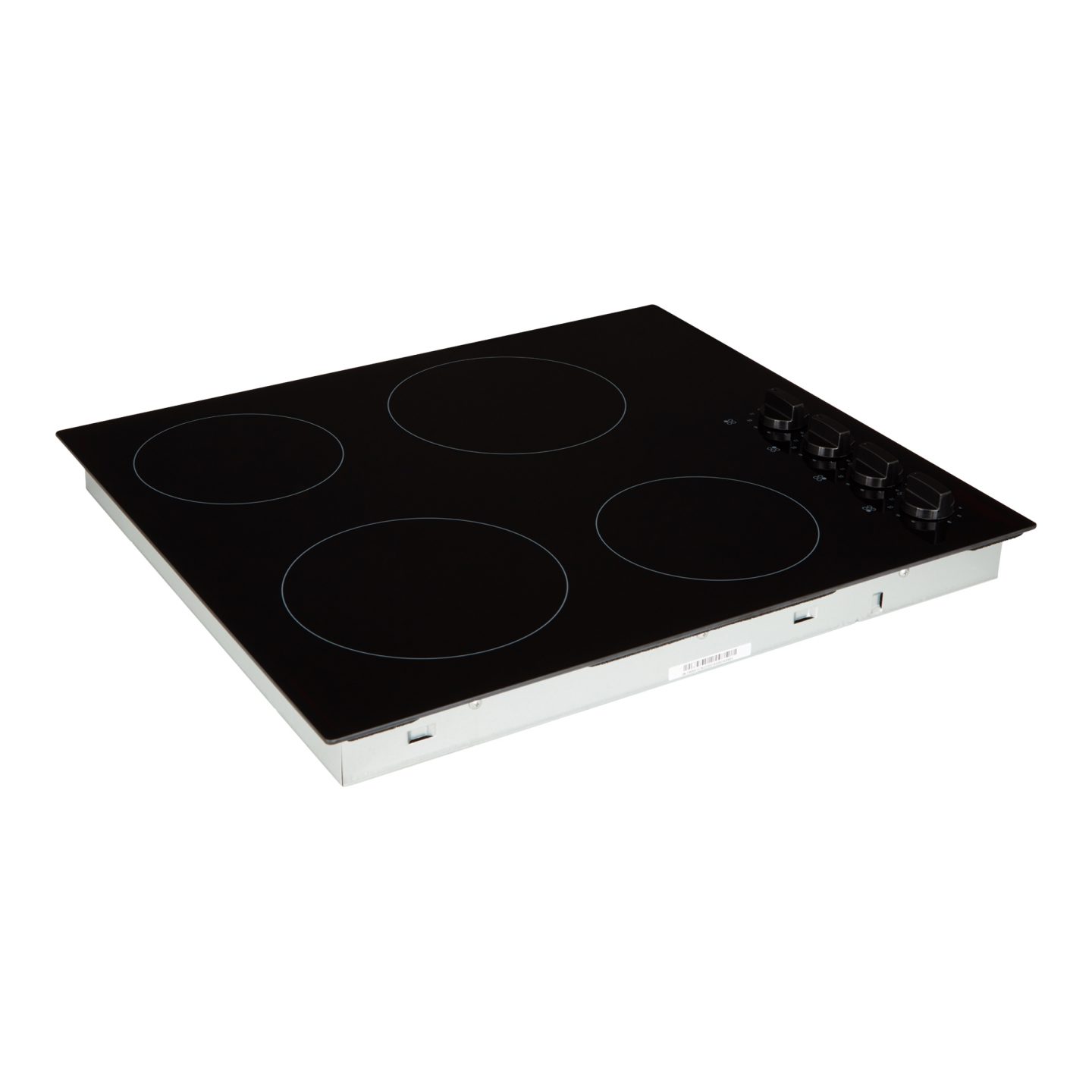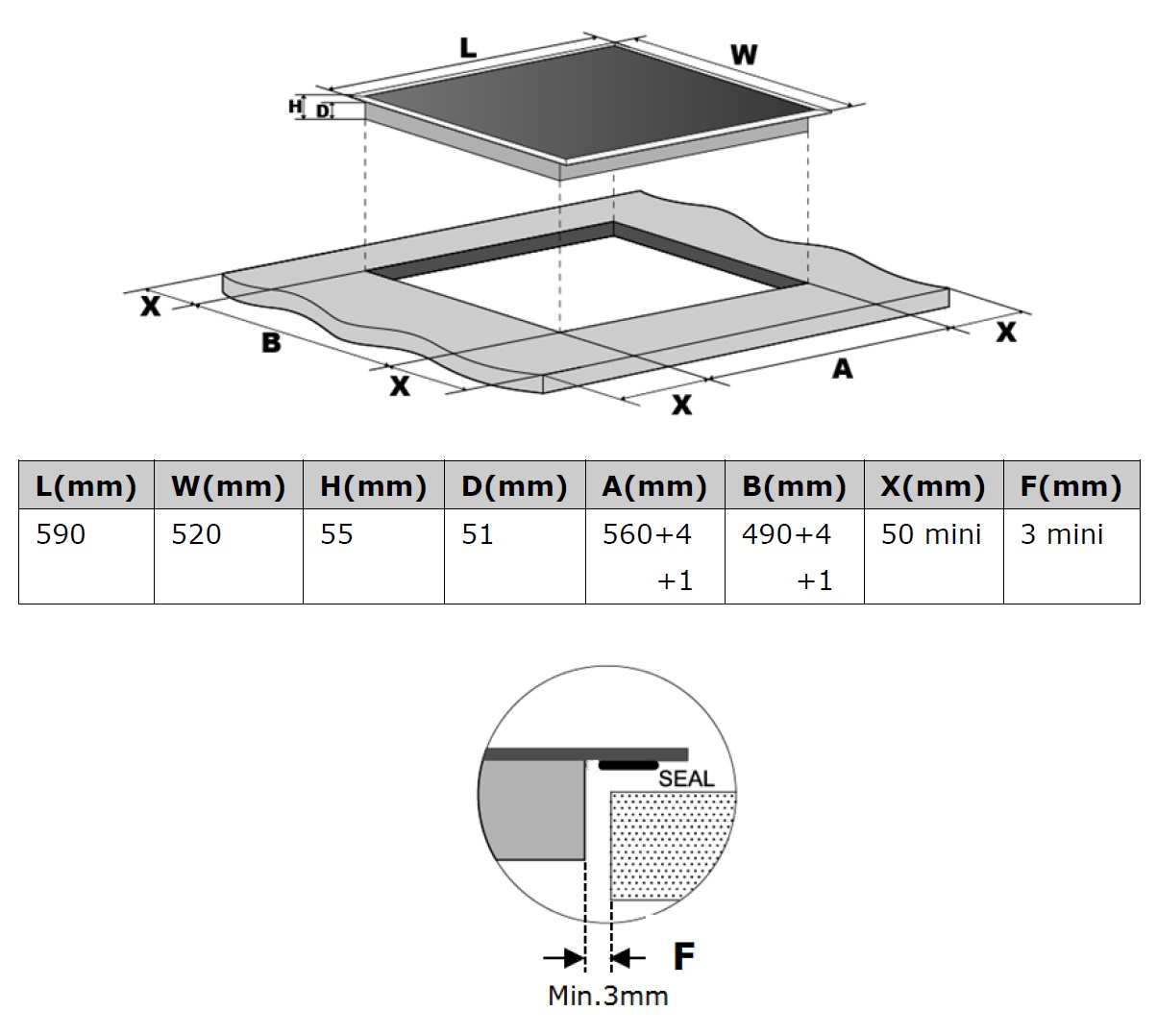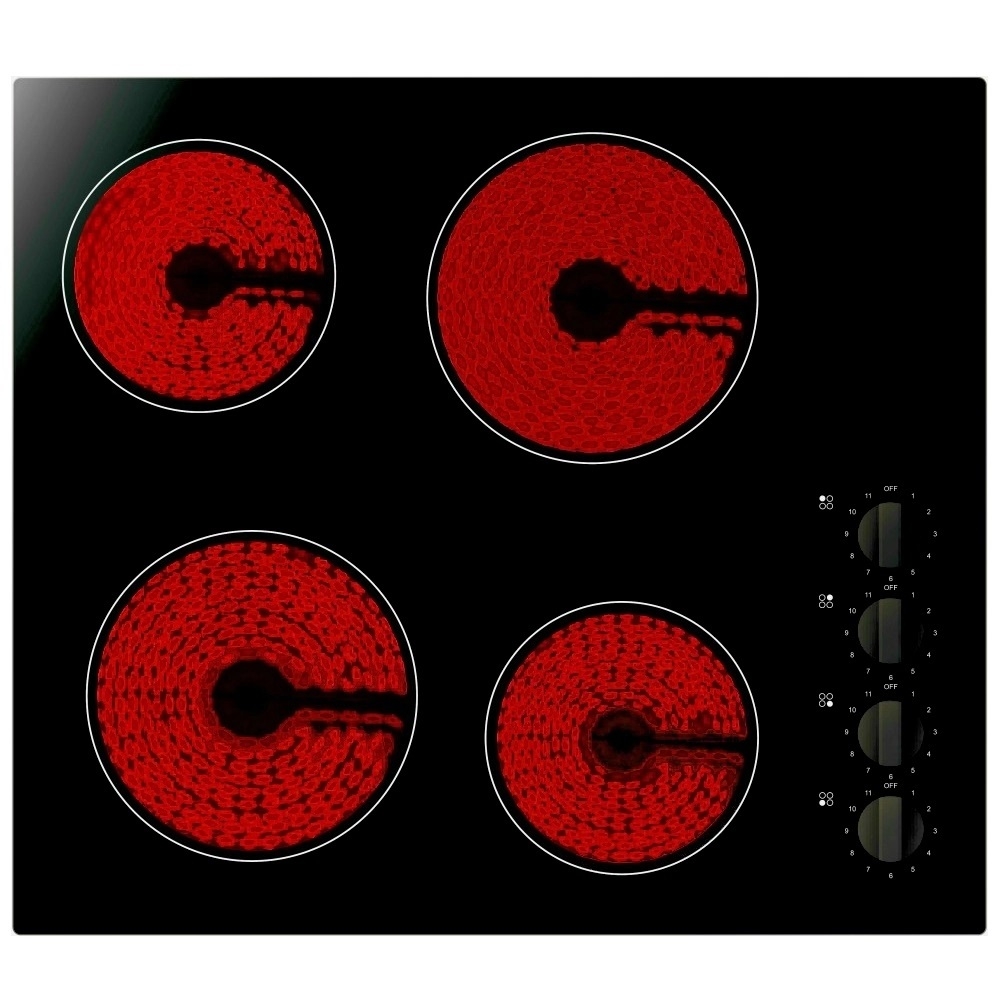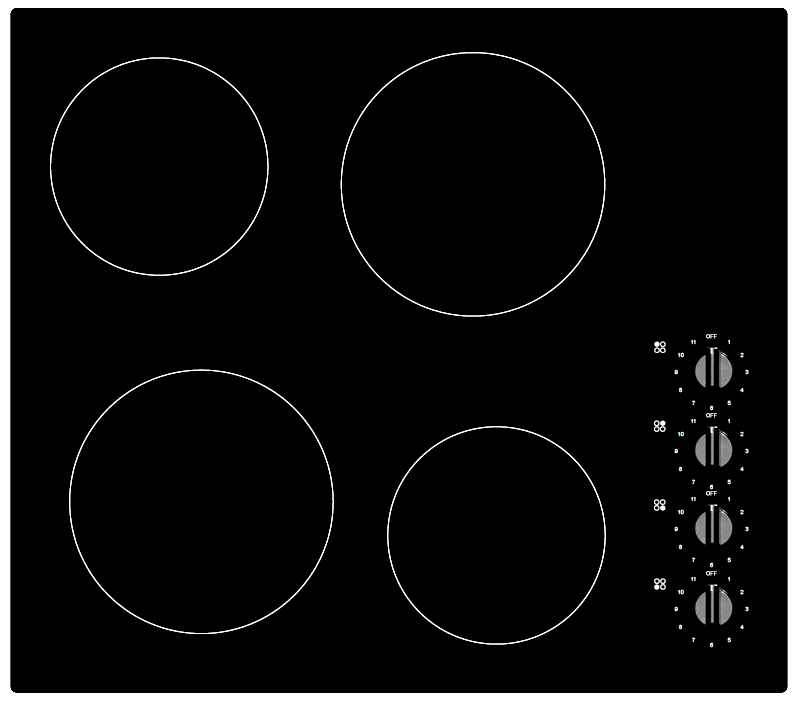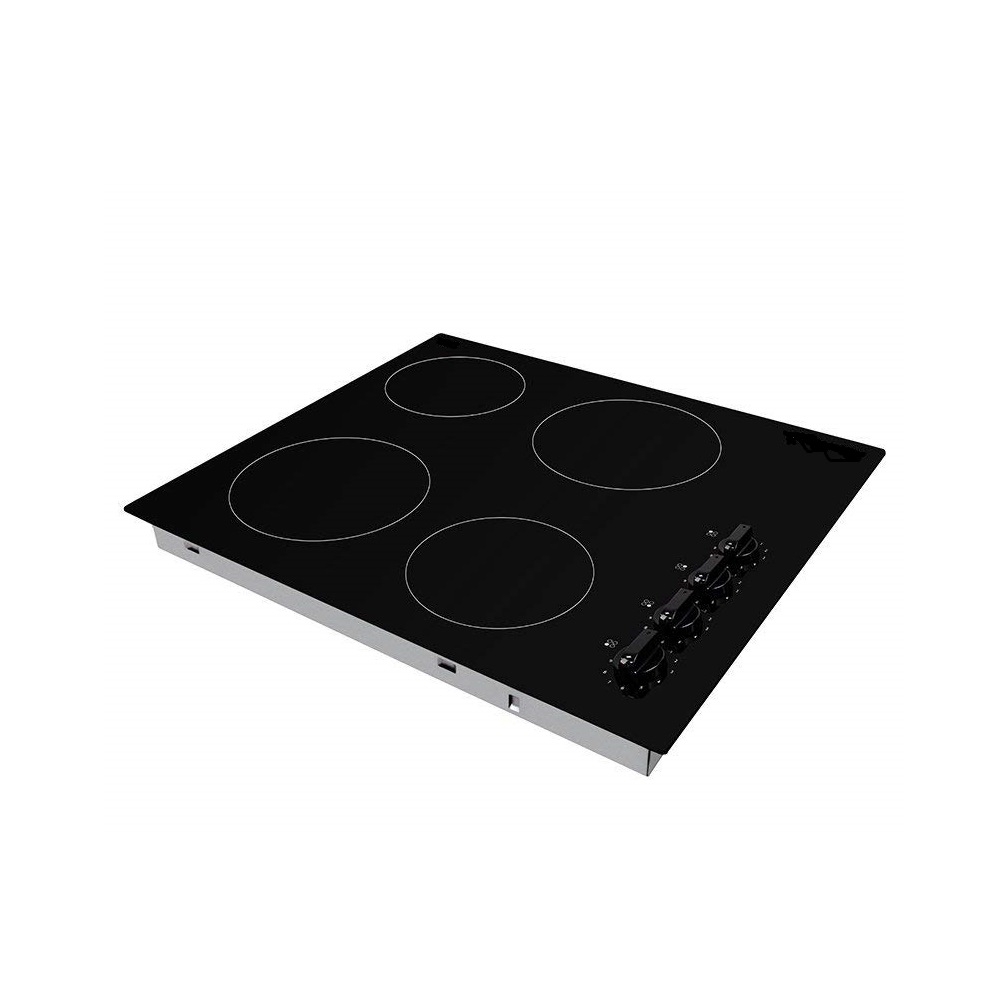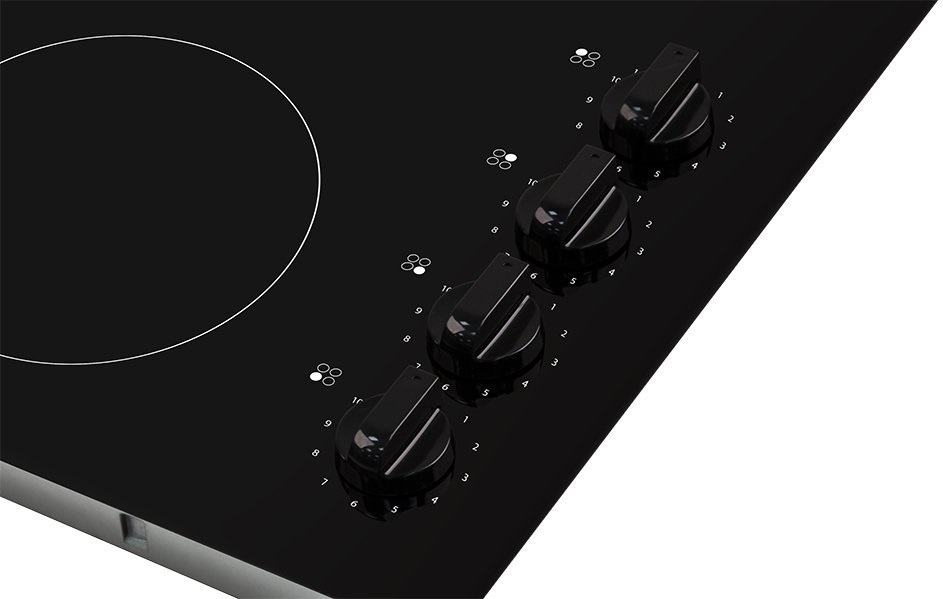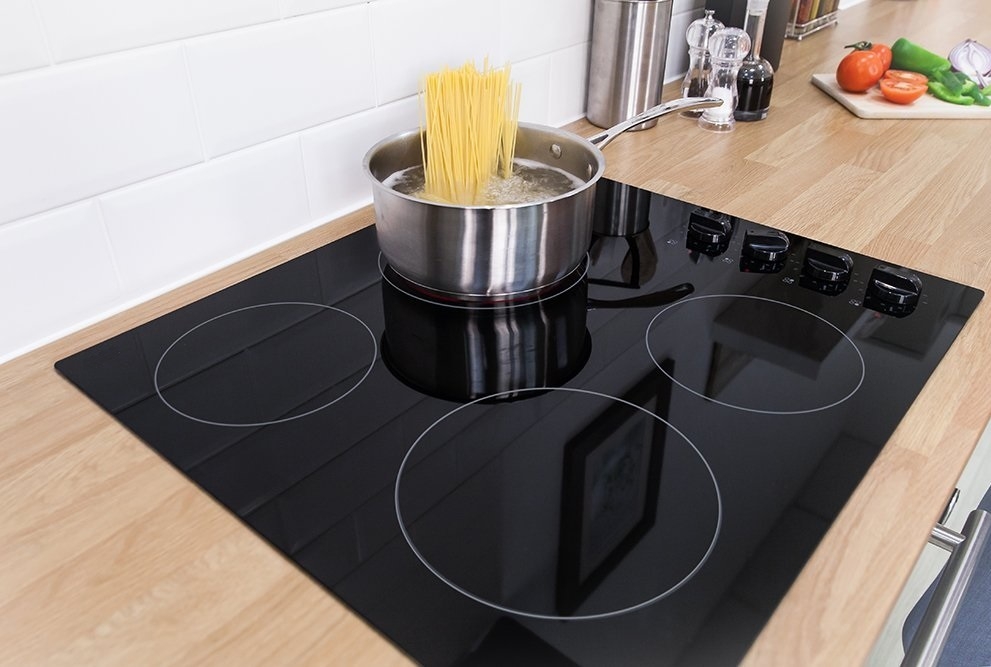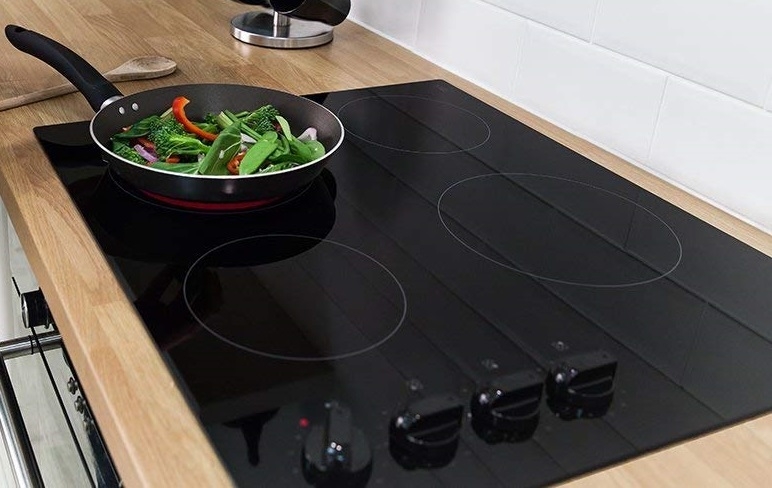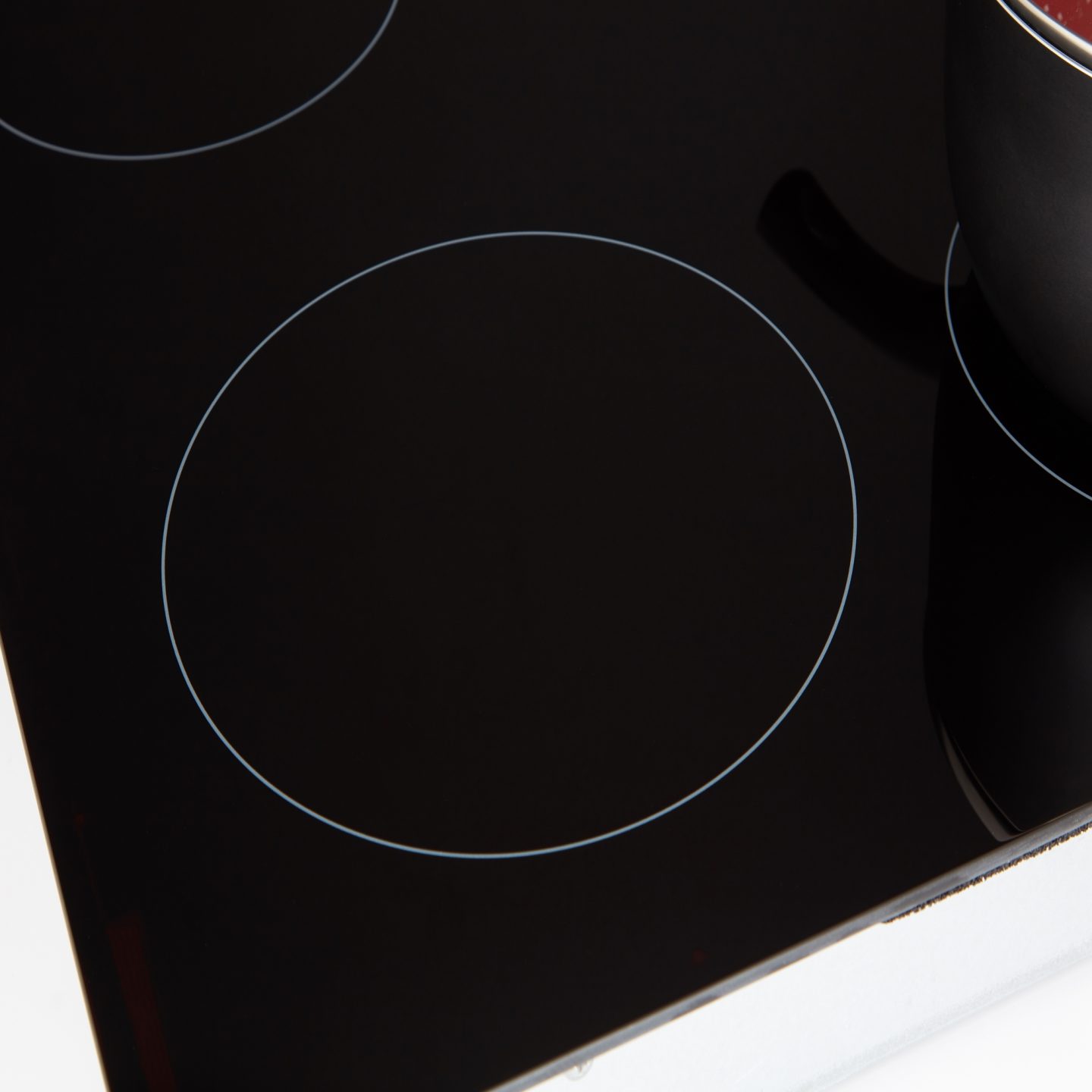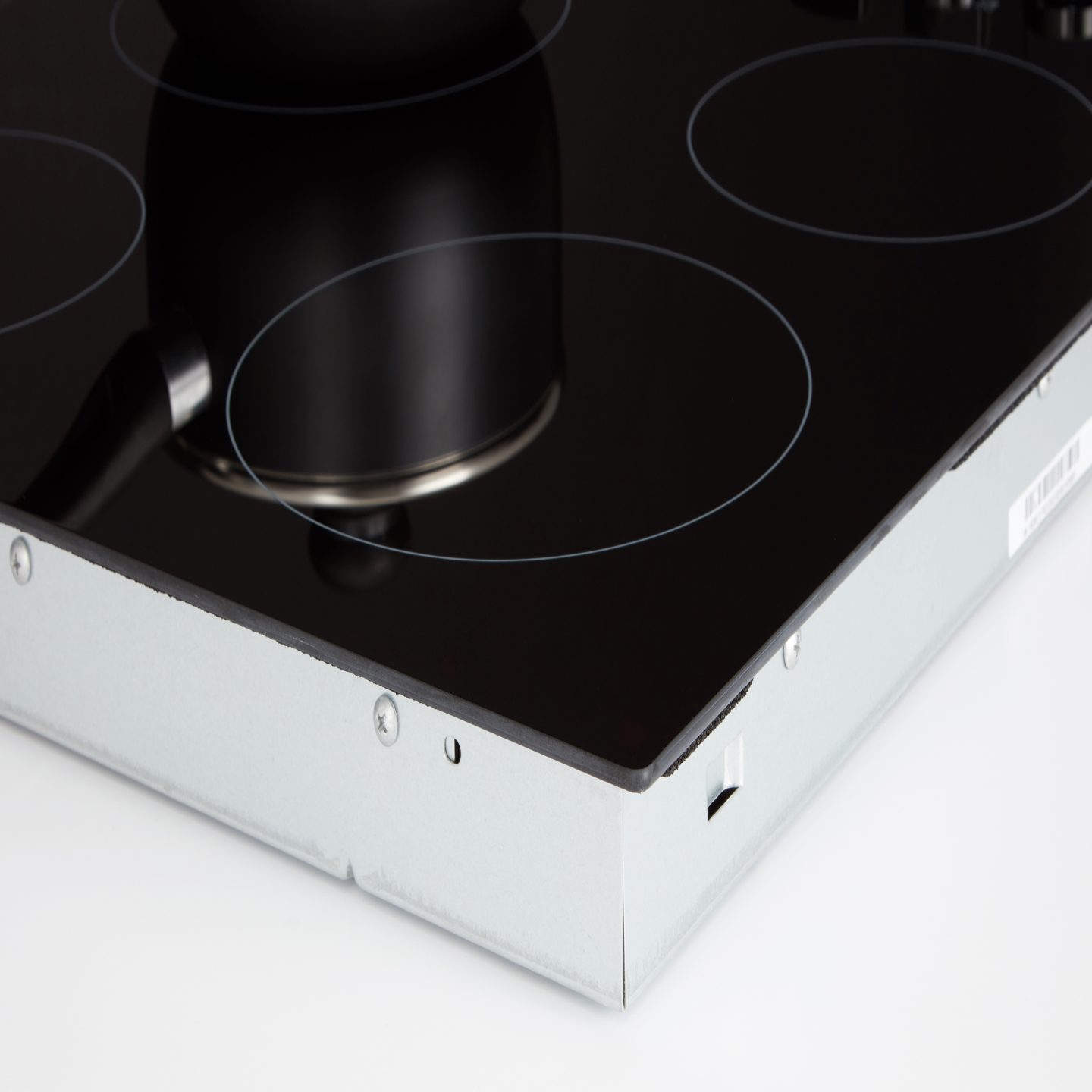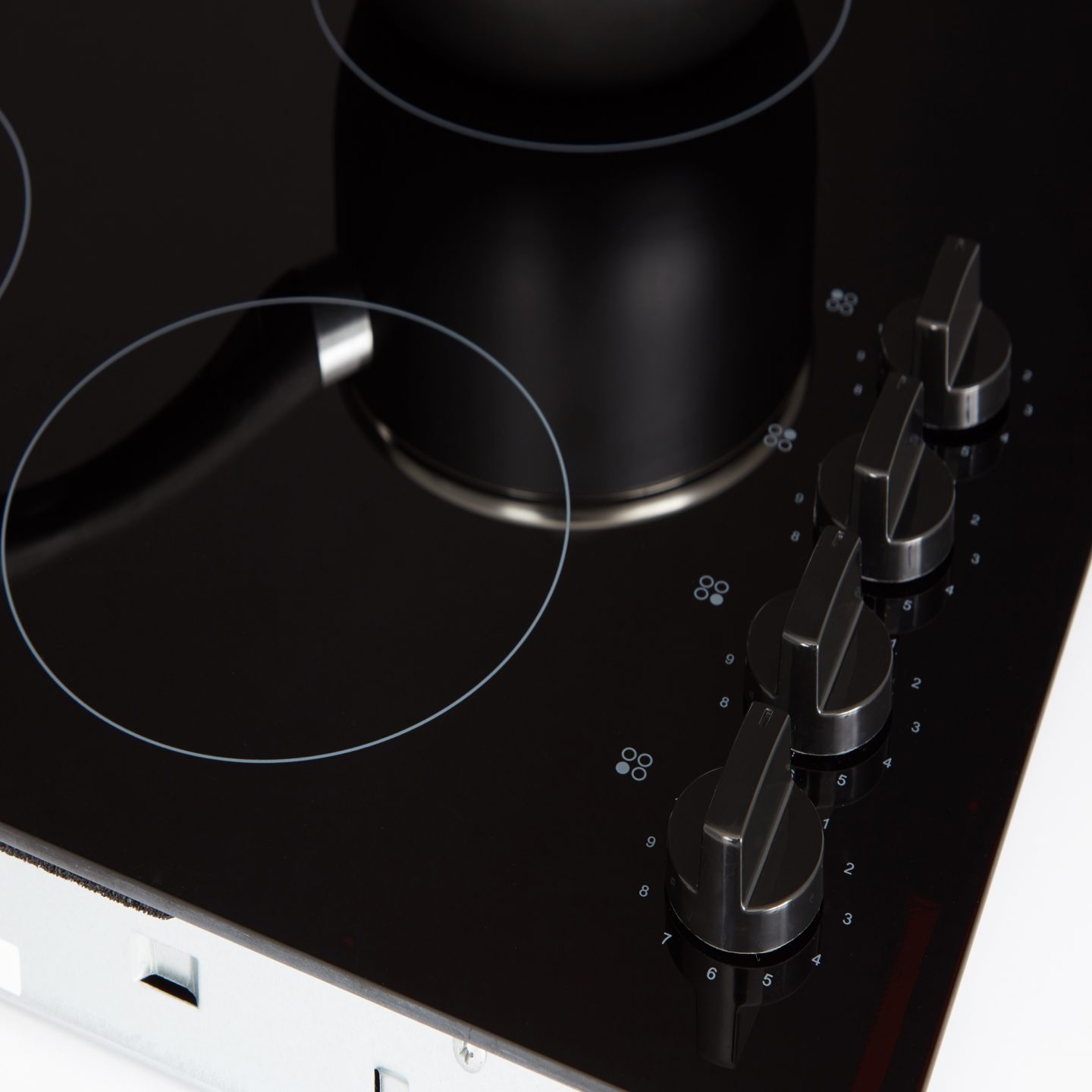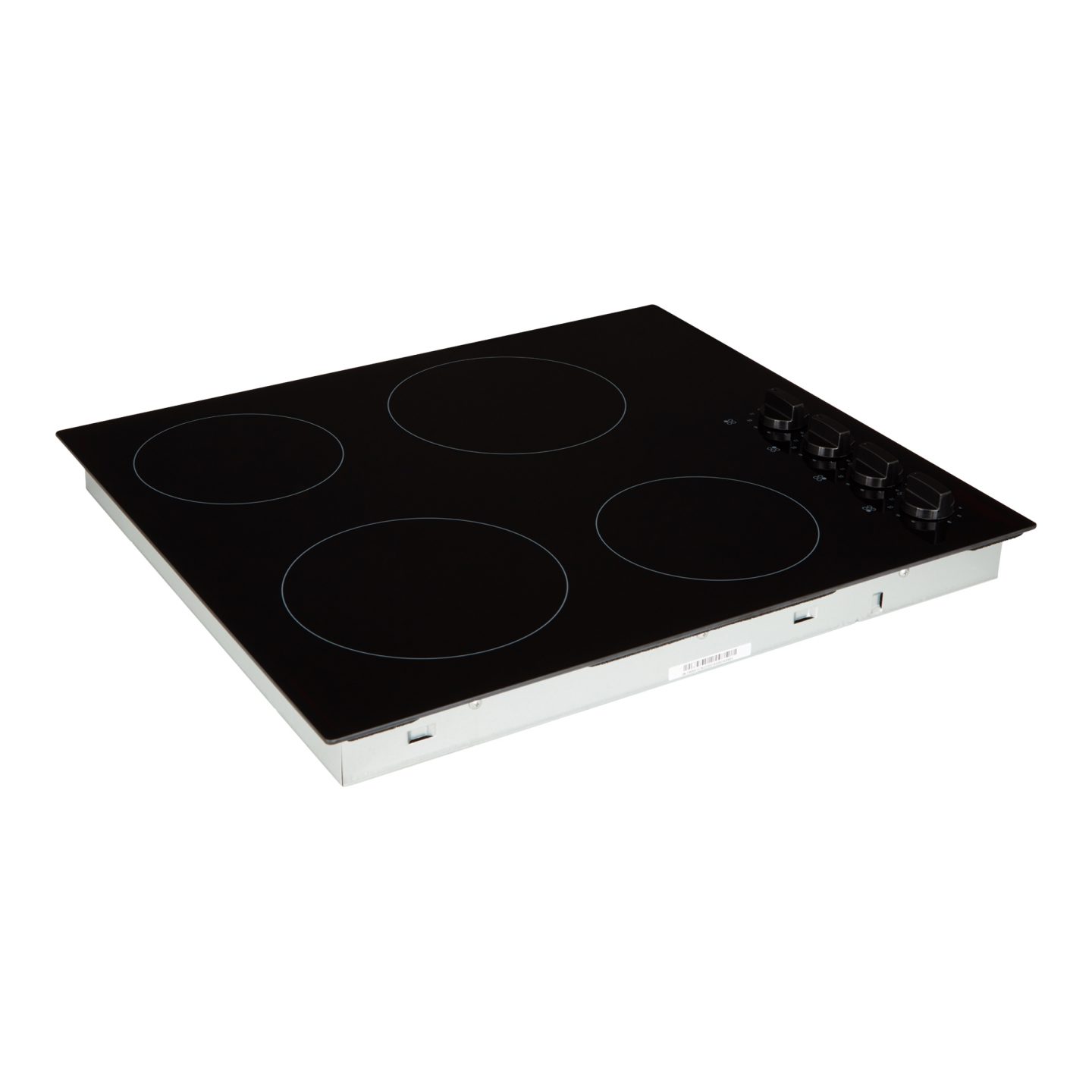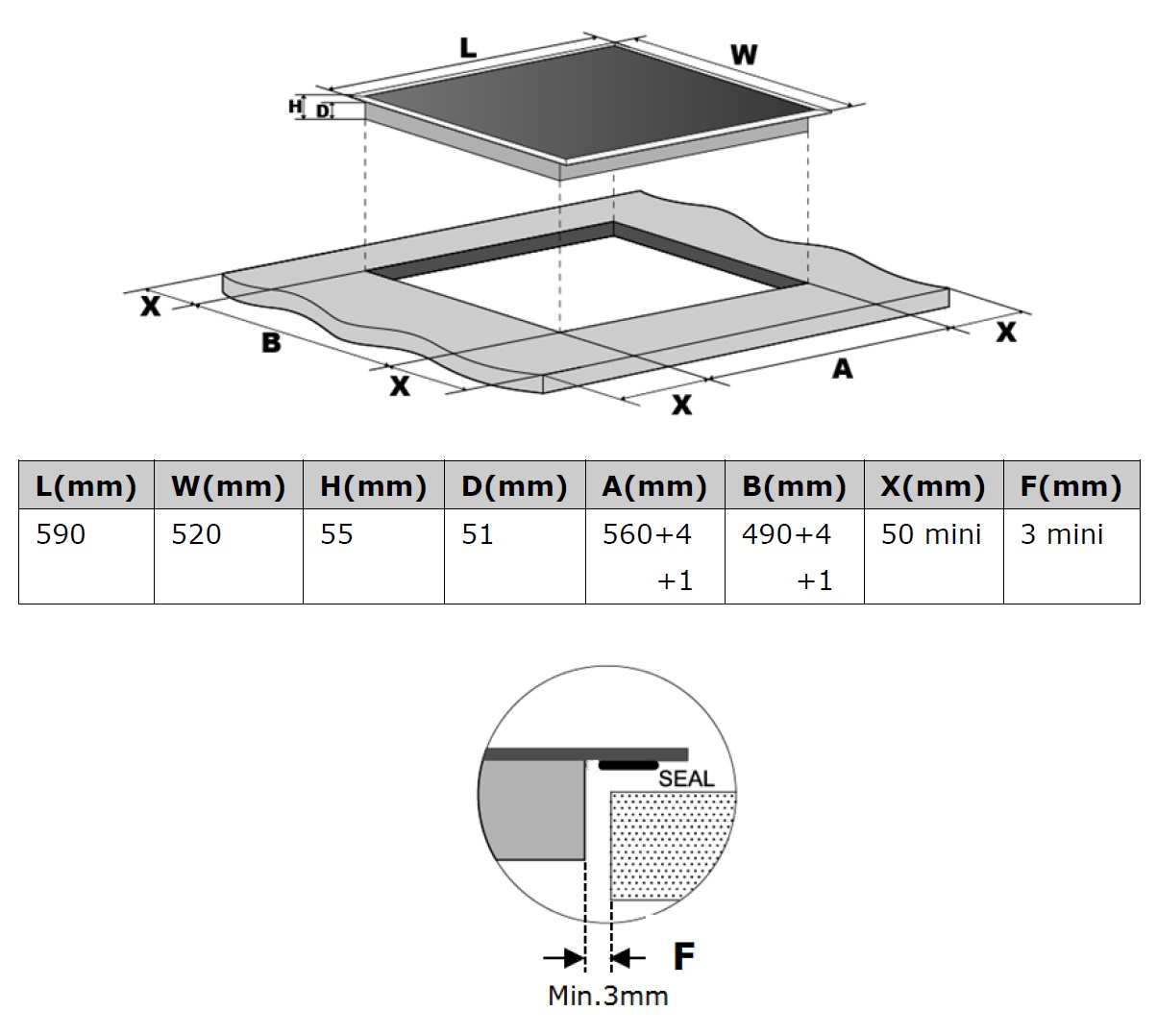 Cookology 60cm Ceramic Hob – Knob Controls – Black
Order now for estimated delivery 17th August
In stock at our warehouse now
Free delivery when you order today
Cookology 4 Zone Ceramic Hob in Black Glass with Knob Controls
If you're looking to update your kitchen with something that is Modern & Easy to Clean – but you're looking for something totally uncomplicated and reliable, you should be considering a Ceramic Hob with Rotary Knob controls.

This Black Glass Ceramic Hob is brought to you by Cookology, our Unbranded Kitchen Appliance Range, famous for delivering Superior Quality Products without the Price Tag – and because this Hob isn't Branded, it will fit into any home without making your kitchen look like a jumble sale of different Brands.

The CEK600 features individual knobs that control the amount of heat you need for each of the 4 hob zones, simply twist and away you go – no keylock, no touch controls, no complicated displays and no hassle.

You get a choice of 11 power levels, giving you fantastic versatility when cooking and because the rest of the hob is Black Ceramic, it can be kept sparkling with a simple wipe or by using a Hob Scraper. This keeps your kitchen looking Organised and Hygienic with Minimal Effort.

This Ceramic Hob features a Hob Hot indicator primarily for safety, however if you want to heat pans later on, you can save energy by using residual heat from your previous cooking session and the Indicator will let you know which zones are still hot.

This hob fits a 560mm x 490mm Cut-out in your Kitchen worktop which is the most common, standard size. Please note that this Hob cannot be plugged in and will need to be installed by an electrician as failure to produce an installation certificate will invalidate your guarantee.

Ceramic Hob Features:

60cm knob control ceramic hob
Rotary Knob Controls
Residual heat indicator
11-stage power setting

Technical Specifications:

No power cord – This Hob Must Be Hardwired by a Qualified Electrician – It Will Not Plug In
Total Power : 6000W
Left Front Zone : 1800W
Left Rear Zone : 1200W
Right Rear Zone : 1800W
Right Front Zone : 1200W

READ MORE

Ceramic Hob - The Ceramic Surface is Super-Easy to clean
11 power settings give you a finer touch and more heat control
Rotary Controls make it simple to use
The CEK600 fits a standard kitchen worktop cut-out of 56 x 49cm
12 month guarantee
Create your own custom product bundles
Cookology products are designed to look amazing together. You can build your personalised bundle by adding a product from each category and getting a discount on the whole lot.
Product Description
Cookology 4 Zone Ceramic Hob in Black Glass with Knob Controls
If you're looking to update your kitchen with something that is Modern & Easy to Clean – but you're looking for something totally uncomplicated and reliable, you should be considering a Ceramic Hob with Rotary Knob controls.
This Black Glass Ceramic Hob is brought to you by Cookology, our Unbranded Kitchen Appliance Range, famous for delivering Superior Quality Products without the Price Tag – and because this Hob isn't Branded, it will fit into any home without making your kitchen look like a jumble sale of different Brands.
The CEK600 features individual knobs that control the amount of heat you need for each of the 4 hob zones, simply twist and away you go – no keylock, no touch controls, no complicated displays and no hassle.
You get a choice of 11 power levels, giving you fantastic versatility when cooking and because the rest of the hob is Black Ceramic, it can be kept sparkling with a simple wipe or by using a Hob Scraper. This keeps your kitchen looking Organised and Hygienic with Minimal Effort.
This Ceramic Hob features a Hob Hot indicator primarily for safety, however if you want to heat pans later on, you can save energy by using residual heat from your previous cooking session and the Indicator will let you know which zones are still hot.
This hob fits a 560mm x 490mm Cut-out in your Kitchen worktop which is the most common, standard size. Please note that this Hob cannot be plugged in and will need to be installed by an electrician as failure to produce an installation certificate will invalidate your guarantee.
Ceramic Hob Features:
60cm knob control ceramic hob
Rotary Knob Controls
Residual heat indicator
11-stage power setting
Technical Specifications:
No power cord – This Hob Must Be Hardwired by a Qualified Electrician – It Will Not Plug In
Total Power : 6000W
Left Front Zone : 1800W
Left Rear Zone : 1200W
Right Rear Zone : 1800W
Right Front Zone : 1200W
Product Specification
Product Details
Colour: Black
Brand: Cookology
EAN Number: 5081953324240
Warranty: 1 Year

Dimensions and Weights
Product Height (mm): 55
Product Width (mm): 590
Product Depth (mm): 520
Cavity Depth (mm): 490.00
Cavity Width (mm): 560.00

Hob Functions
Power Levels: 11

Hob Technical
UK Plug or Hardwired: Hardwired

More
Fitting Type: Integrated
Style: Ceramic
Total Power W: 6000
Dimensions: 520 × 55 × 590 mm

Product Downloads
Can't quite find what you're looking for?
If you can't find the document that you're looking for, our team will be happy to help. Drop us an email, give us a call or open up a chat, and we'll do everything we can to help!
HELP CENTRE
Delivery and Returns
Free next day delivery
Free arranged delivery, 7-10 working days
Must be signed for
Free Home Delivery Service
Appliances may be brought into your home at the Driver's discretion, providing access is not an issue
The Delivery Company will contact you to book in the delivery
30 day returns policy
We offer a simple, no fuss returns policy:
STEP 1 – Make sure you do not install and or use the item and keep all the packaging
STEP 2 – Simply let us know via Email within 30 days of receipt/delivery that you wish to return the item by Emailing: help@cookology.com
STEP 3 – We'll give you instructions and a Returns number that you need to write on a piece of paper and stick to the outside of the box (DO NOT WRITE ON THE BOX PLEASE)
STEP 4 – Track the item and when you can see it has arrived get in touch. Once we have checked it to make sure it is still brand new and can be sold as brand new we will refund you in full….That's it!
Damaged items Policy
Our appliances are carefully & professionally picked and packed and the couriers we use take great care to make sure items arrive in pristine condition. However, on occasion damages will happen. To help us get any issues resolved as quickly as possible, please make sure you follow the following instructions:
STEP 1 – Report damage and send photos to help@cookology.com within 48 hours of delivery
STEP 2 – Do not install the items, this will invalidate a claim and could be dangerous