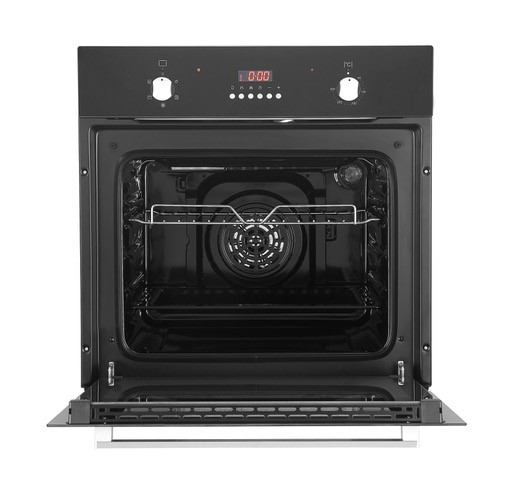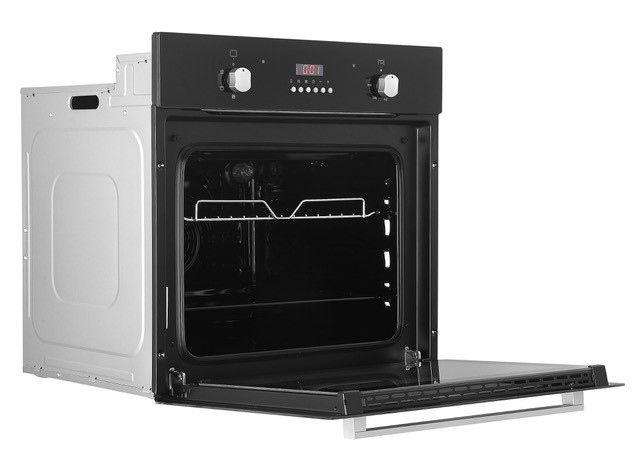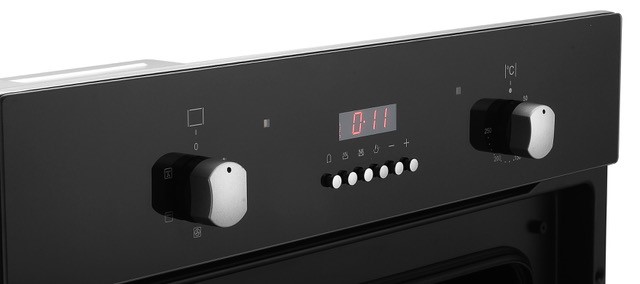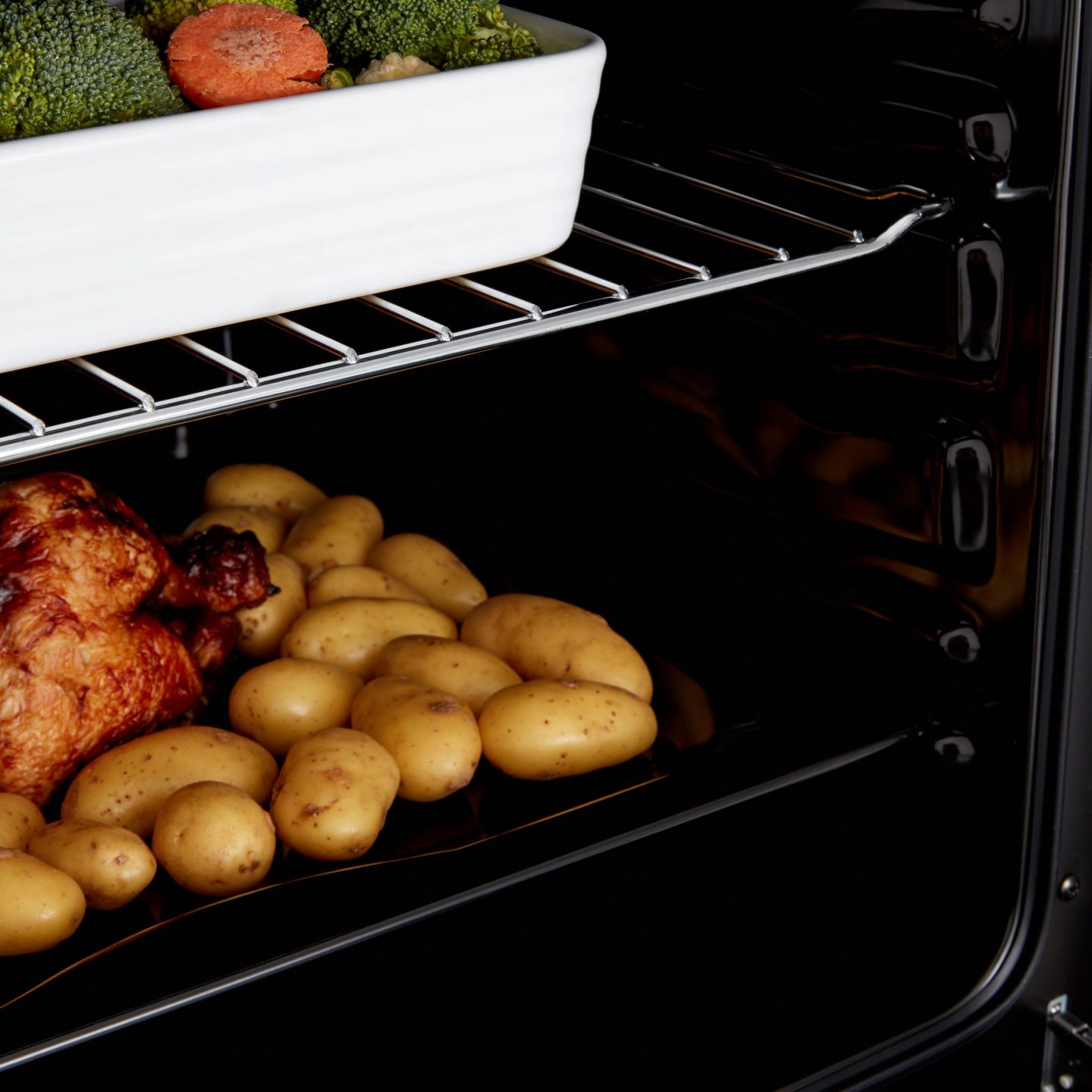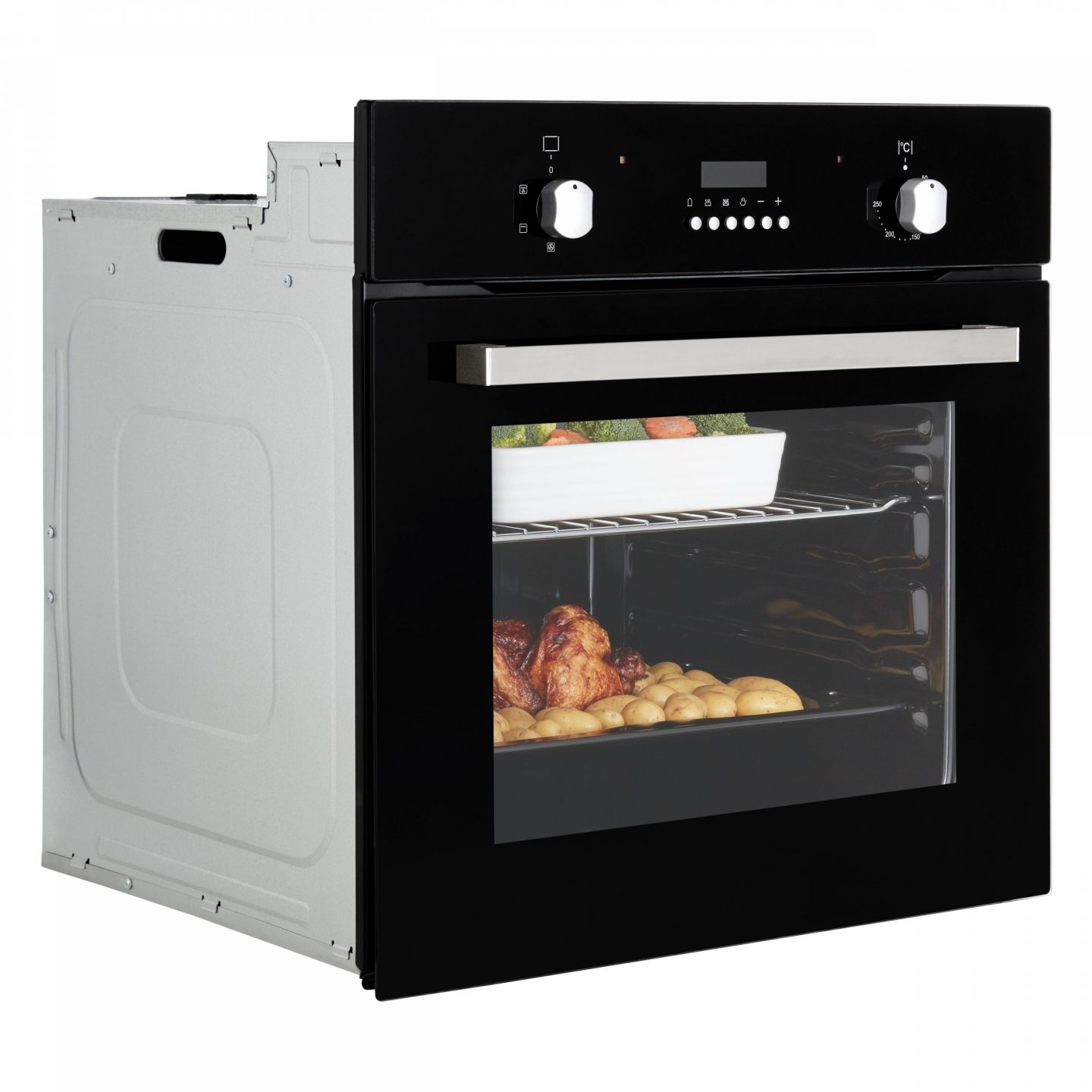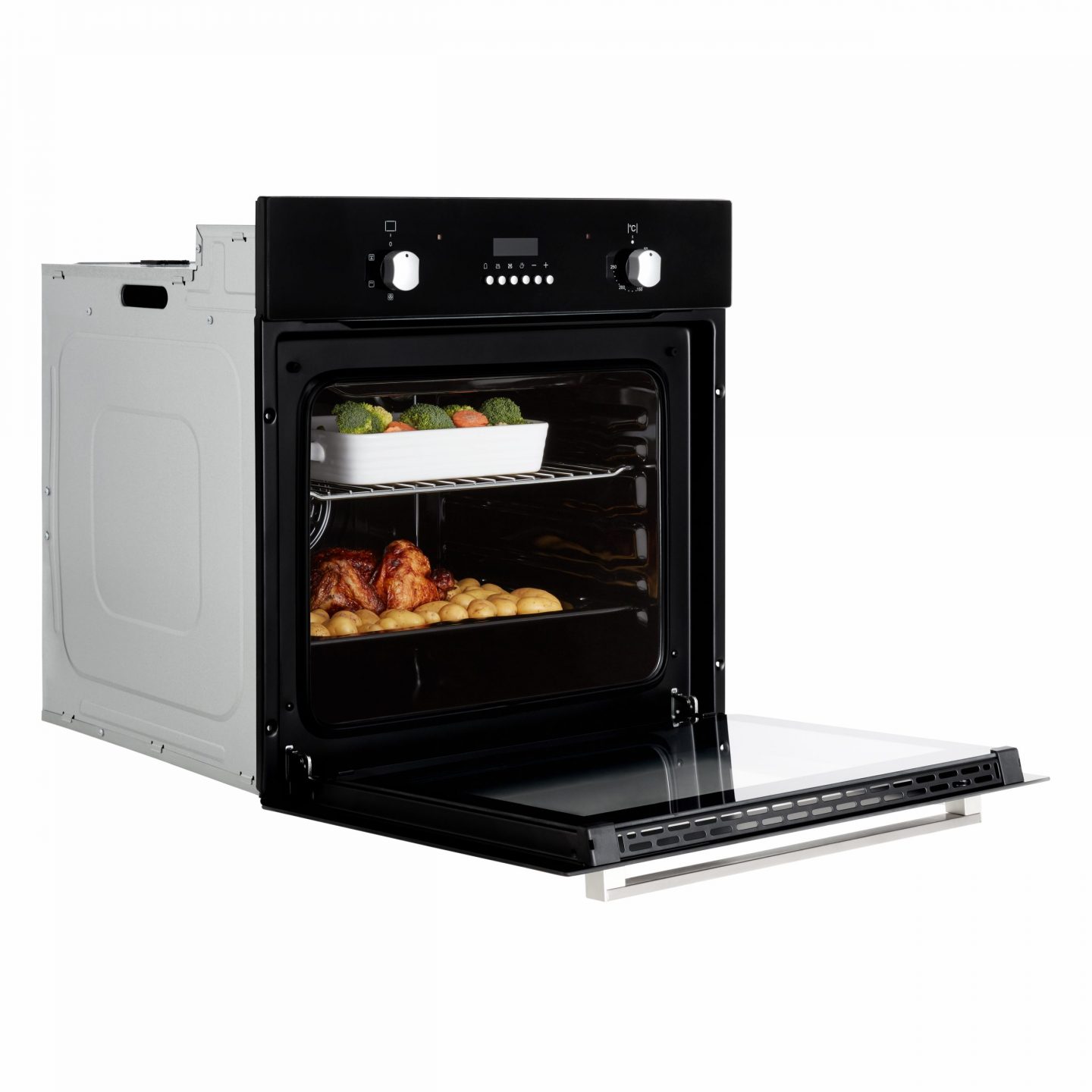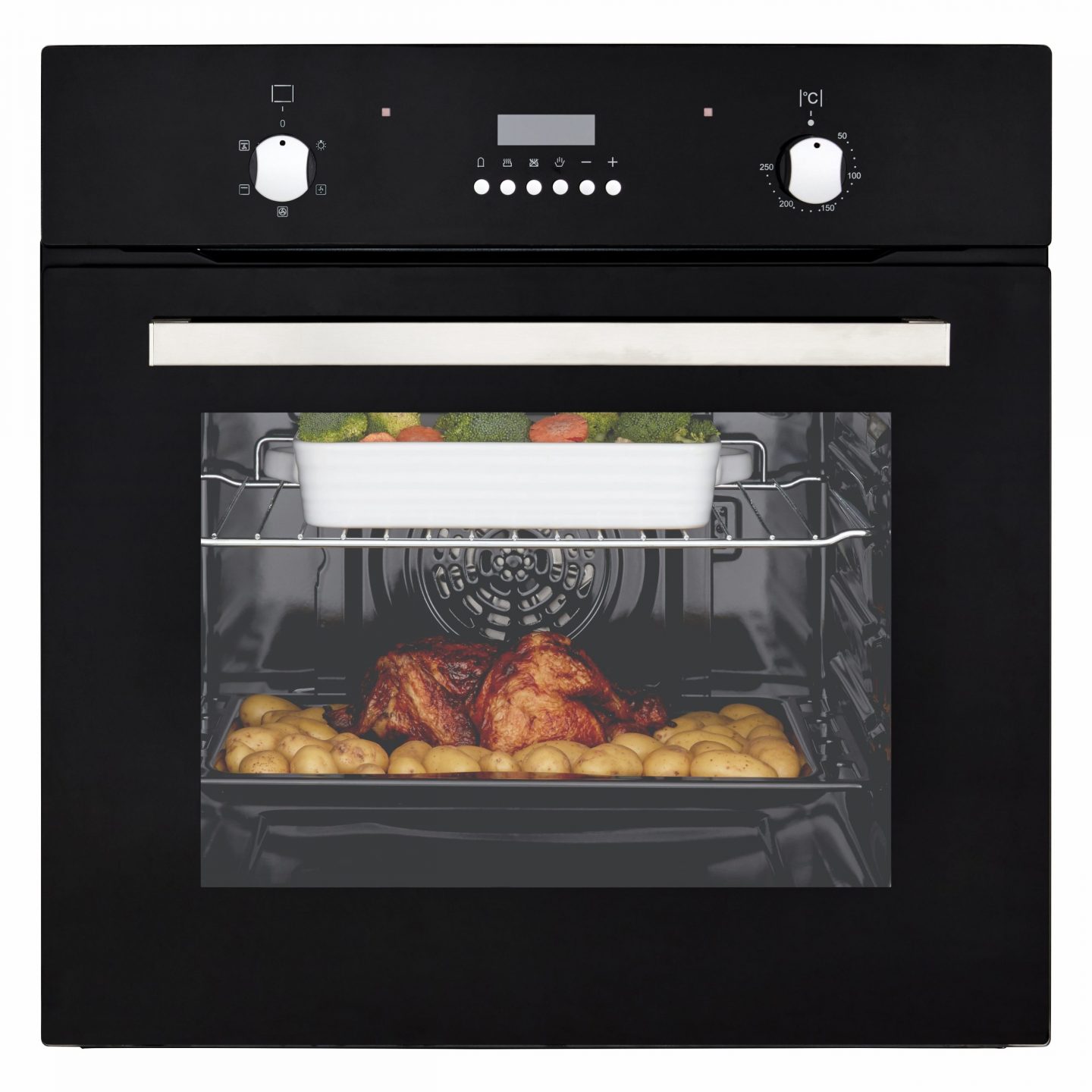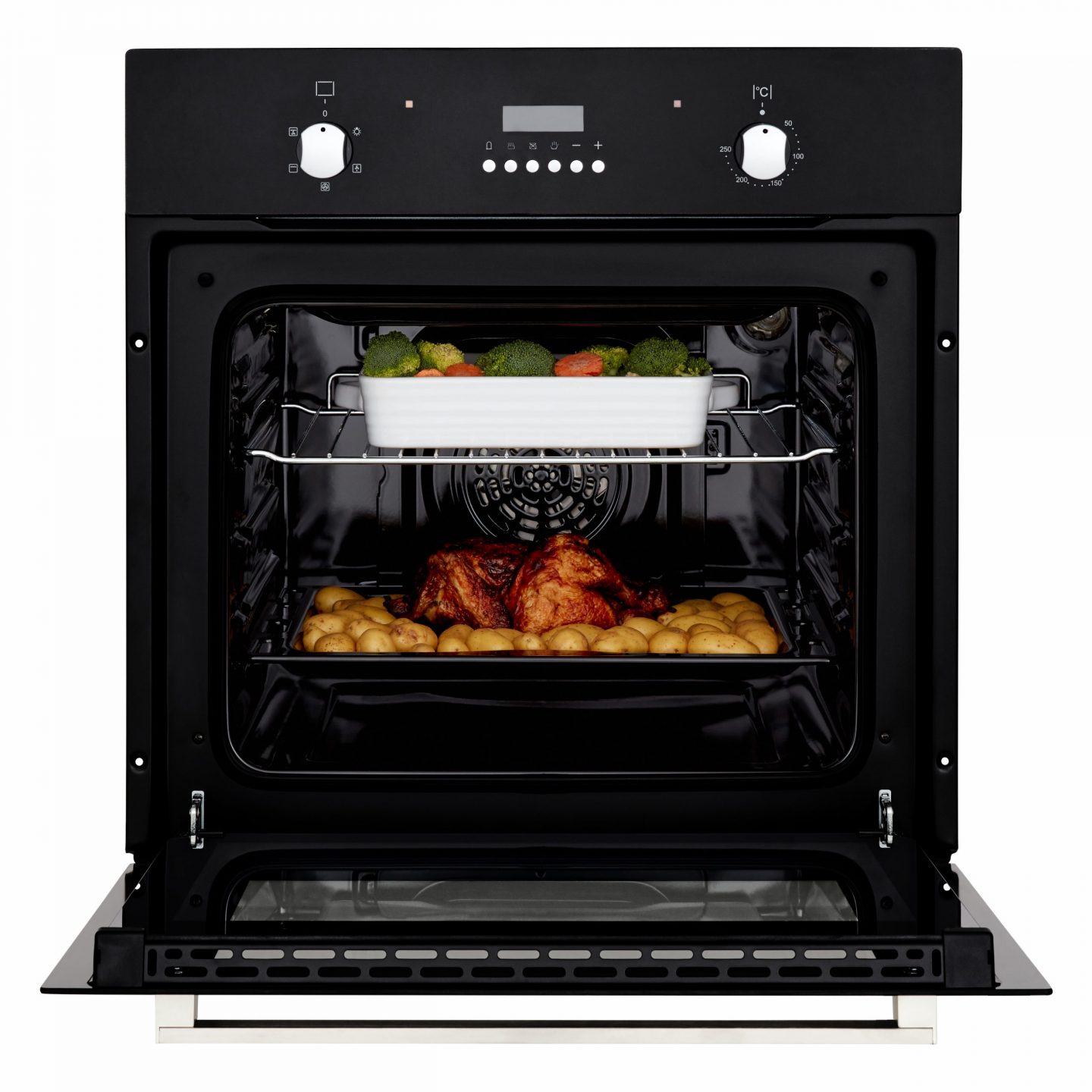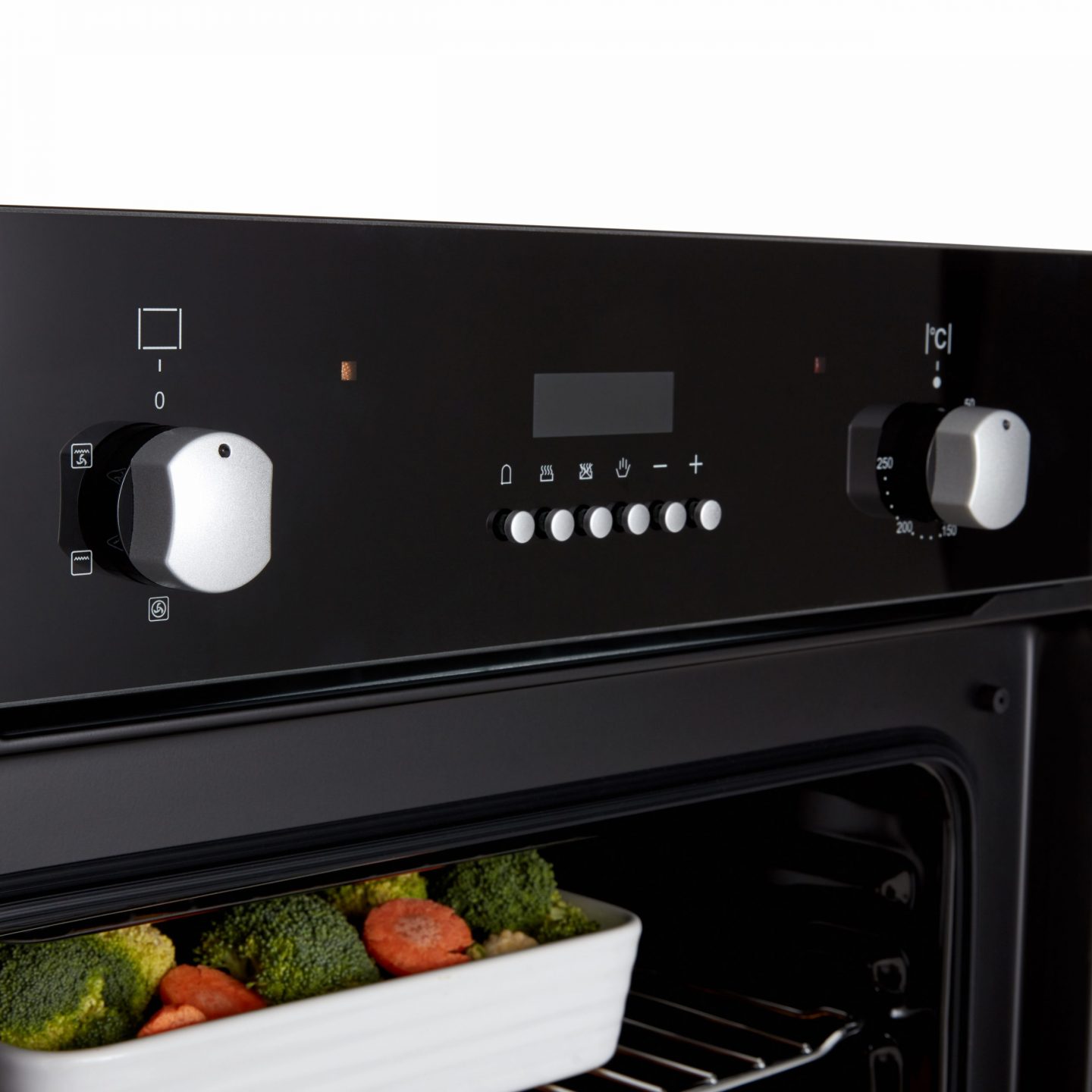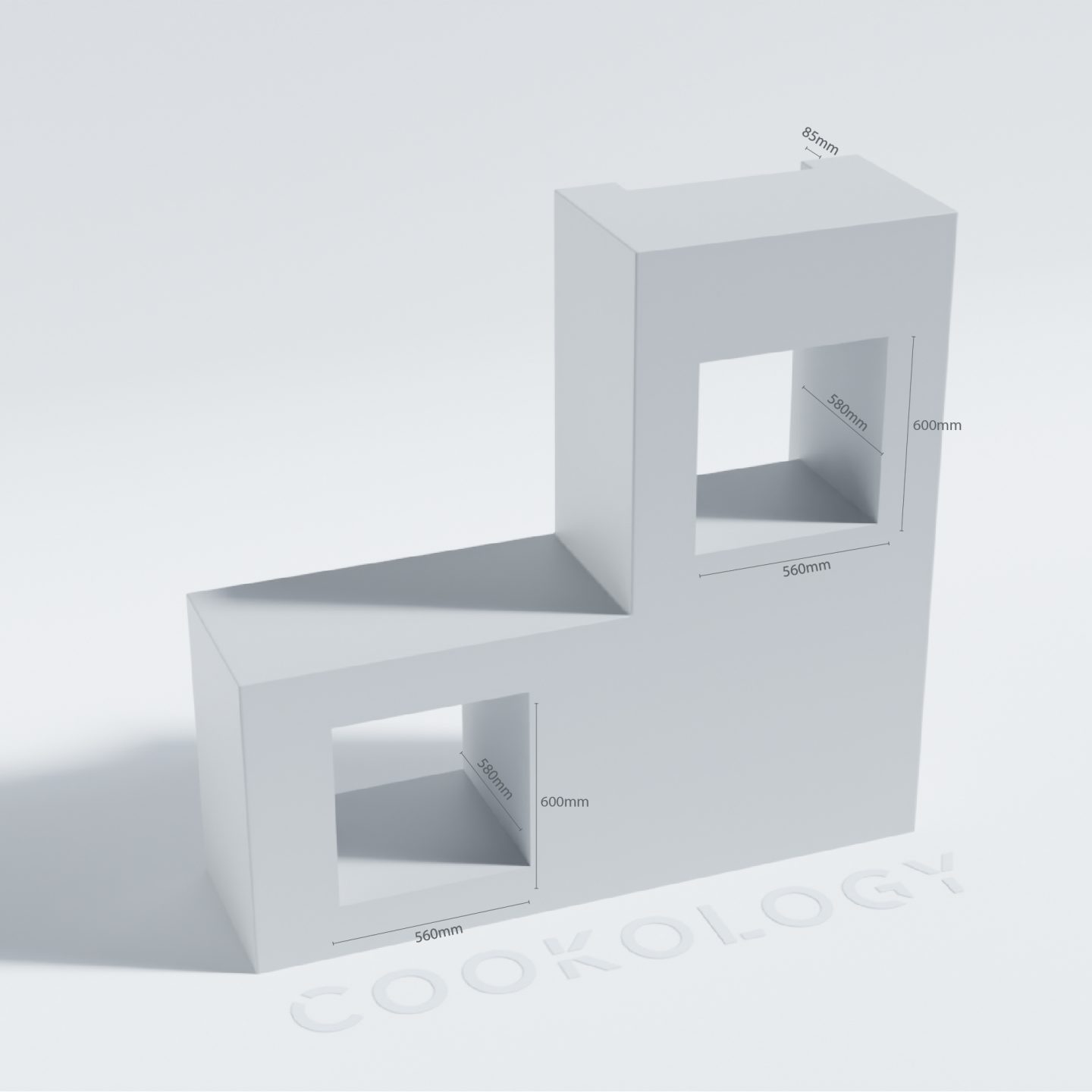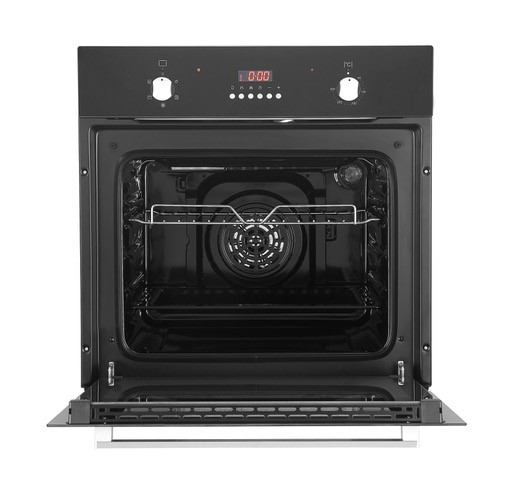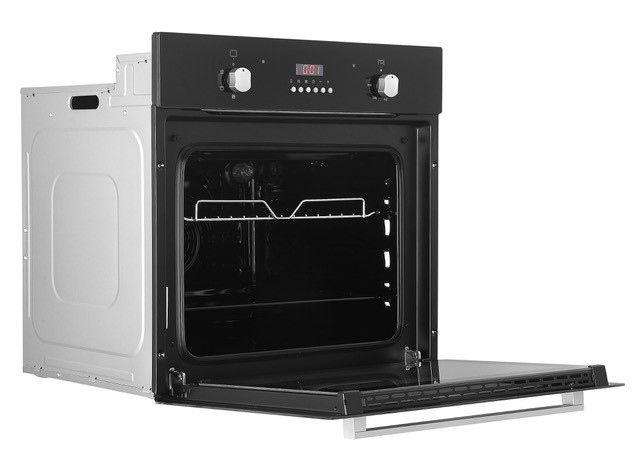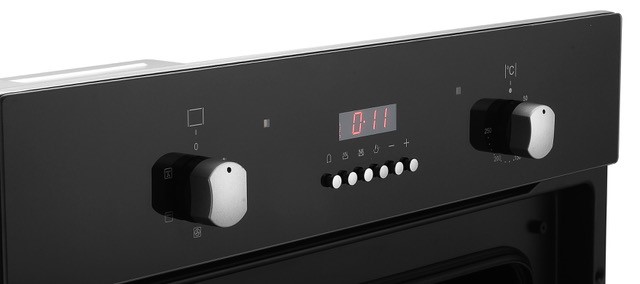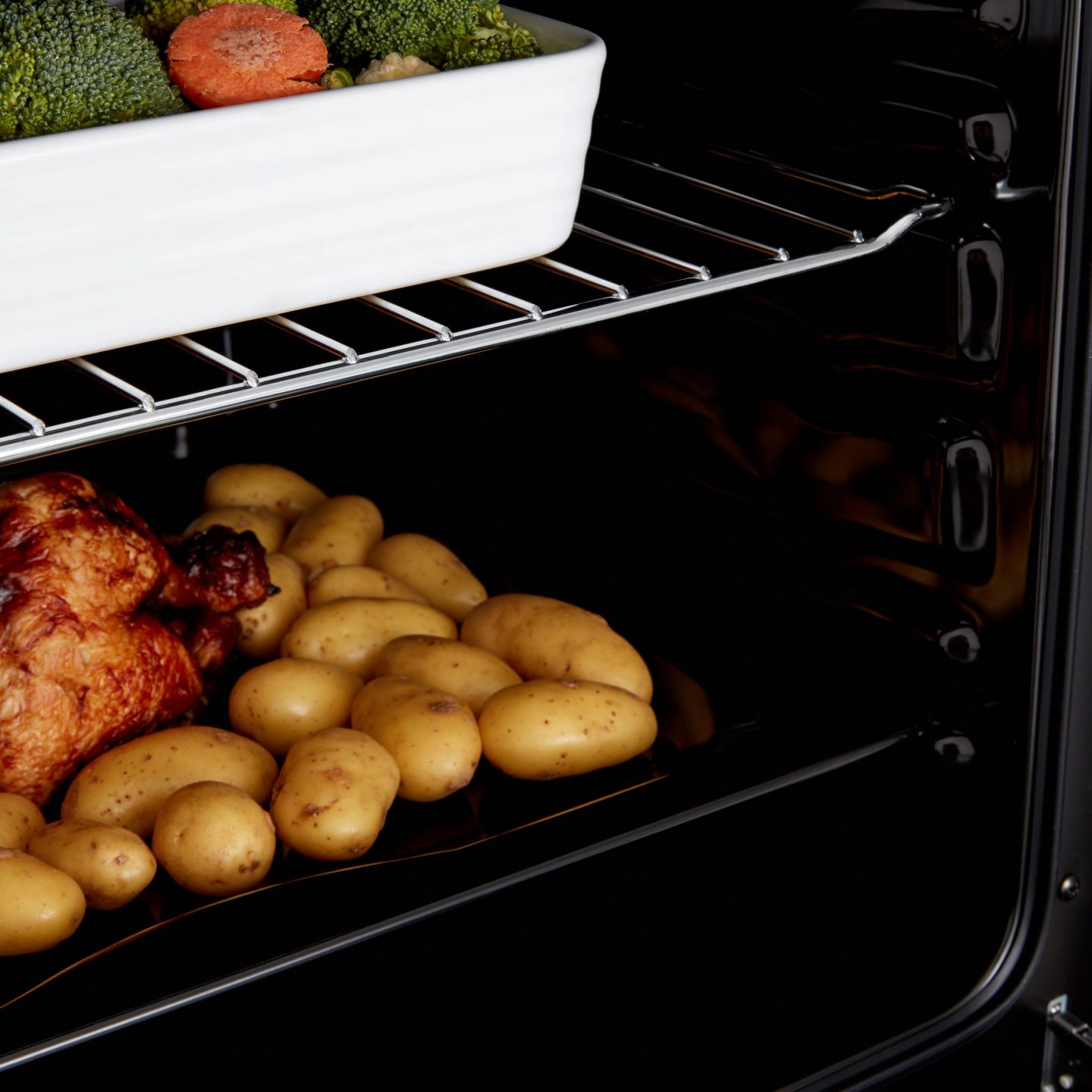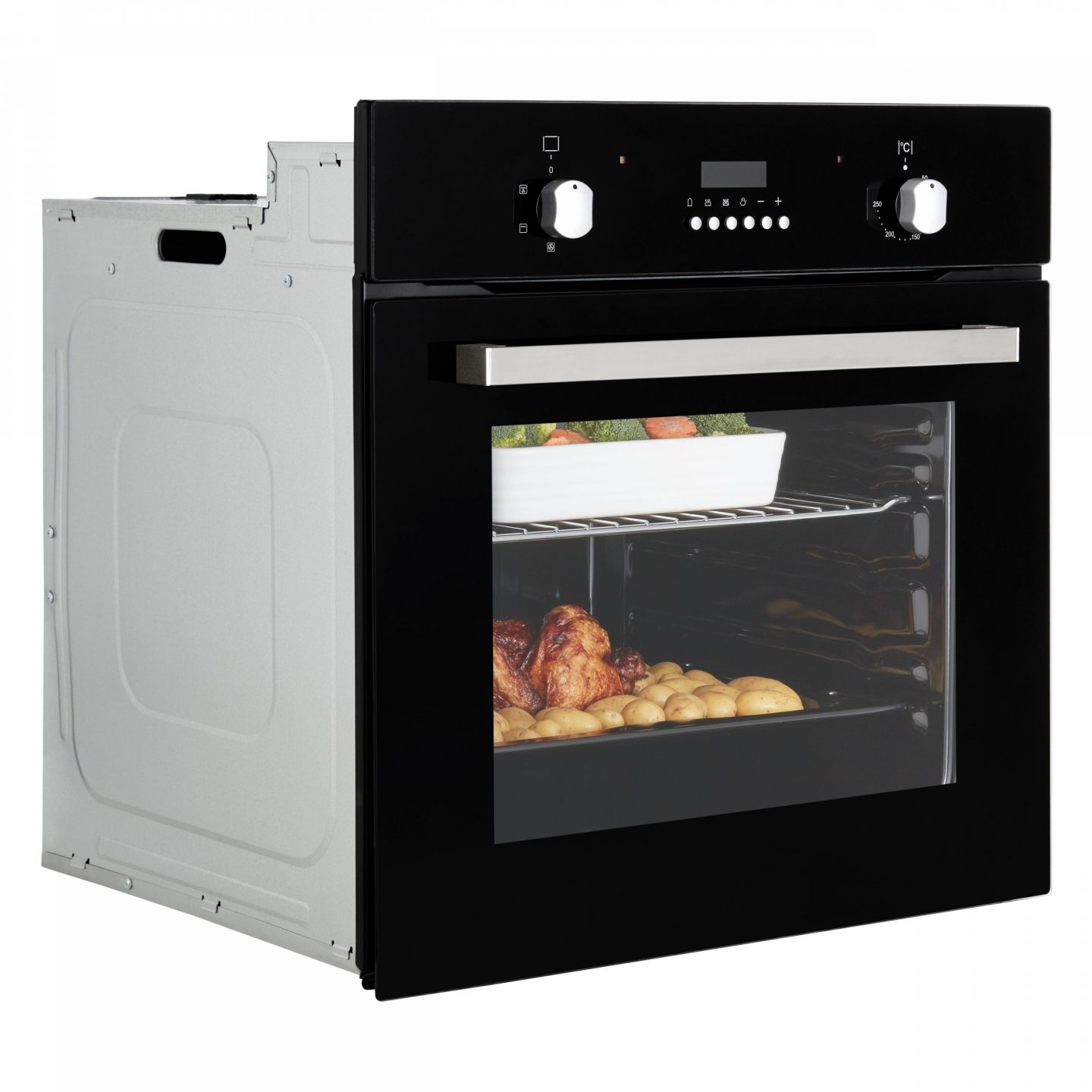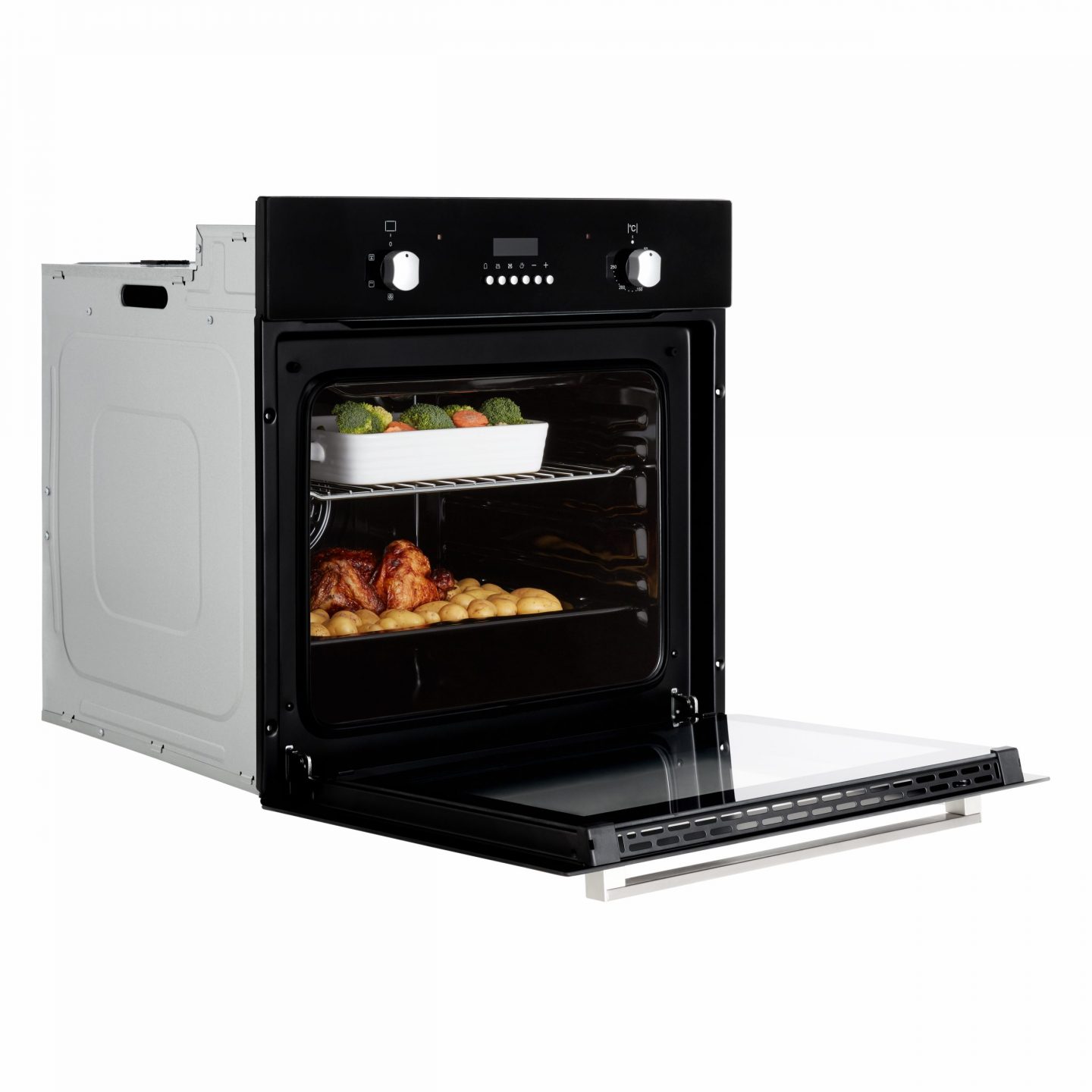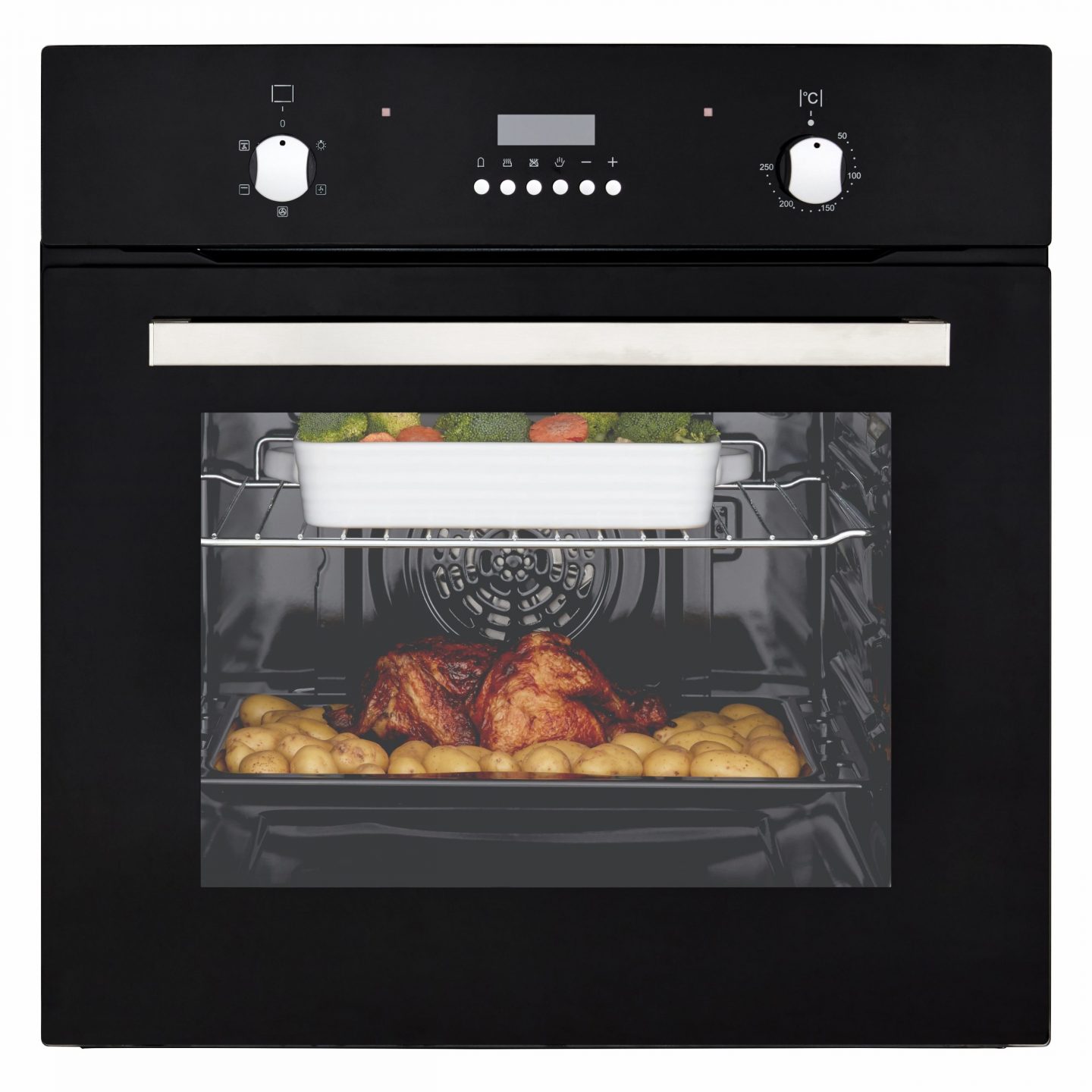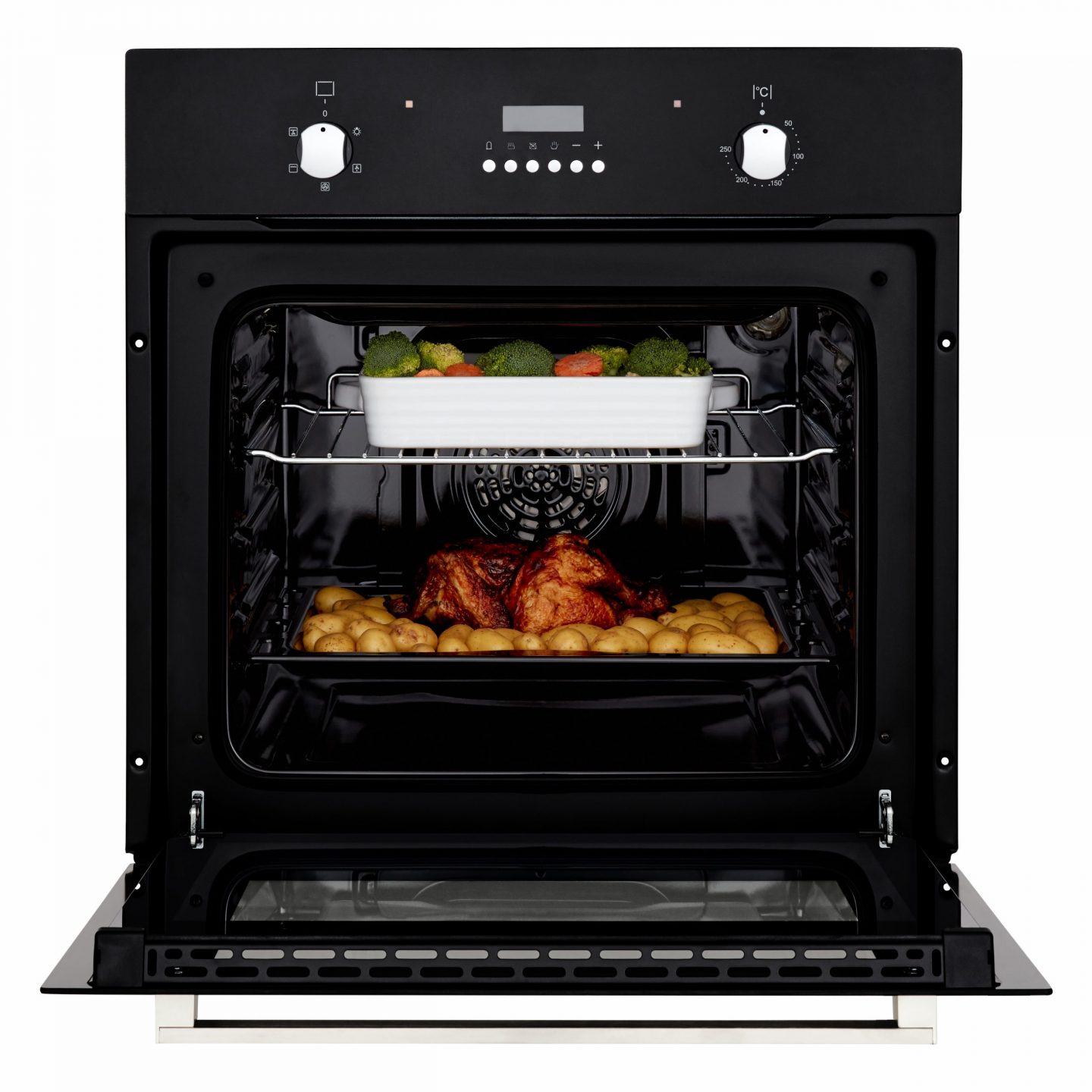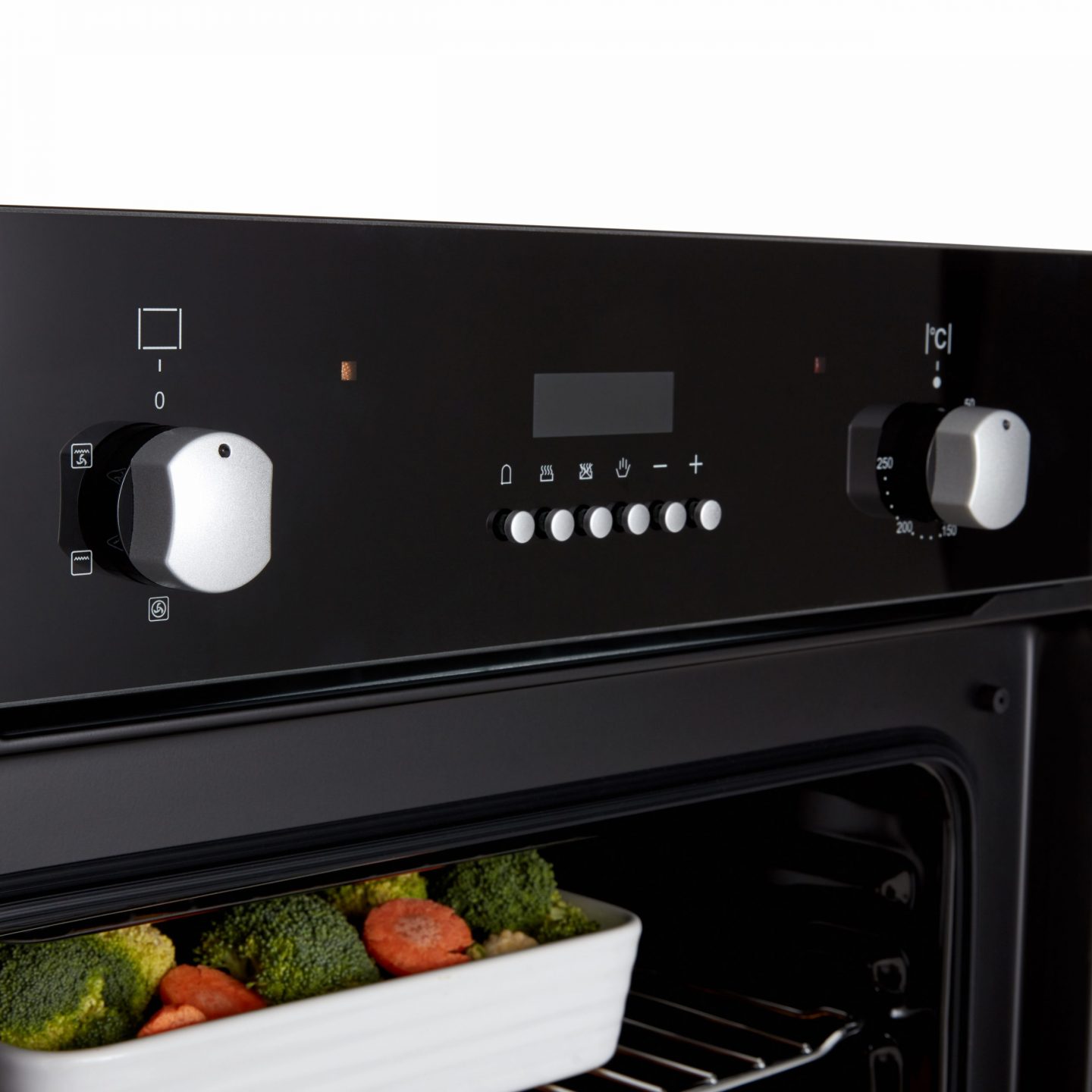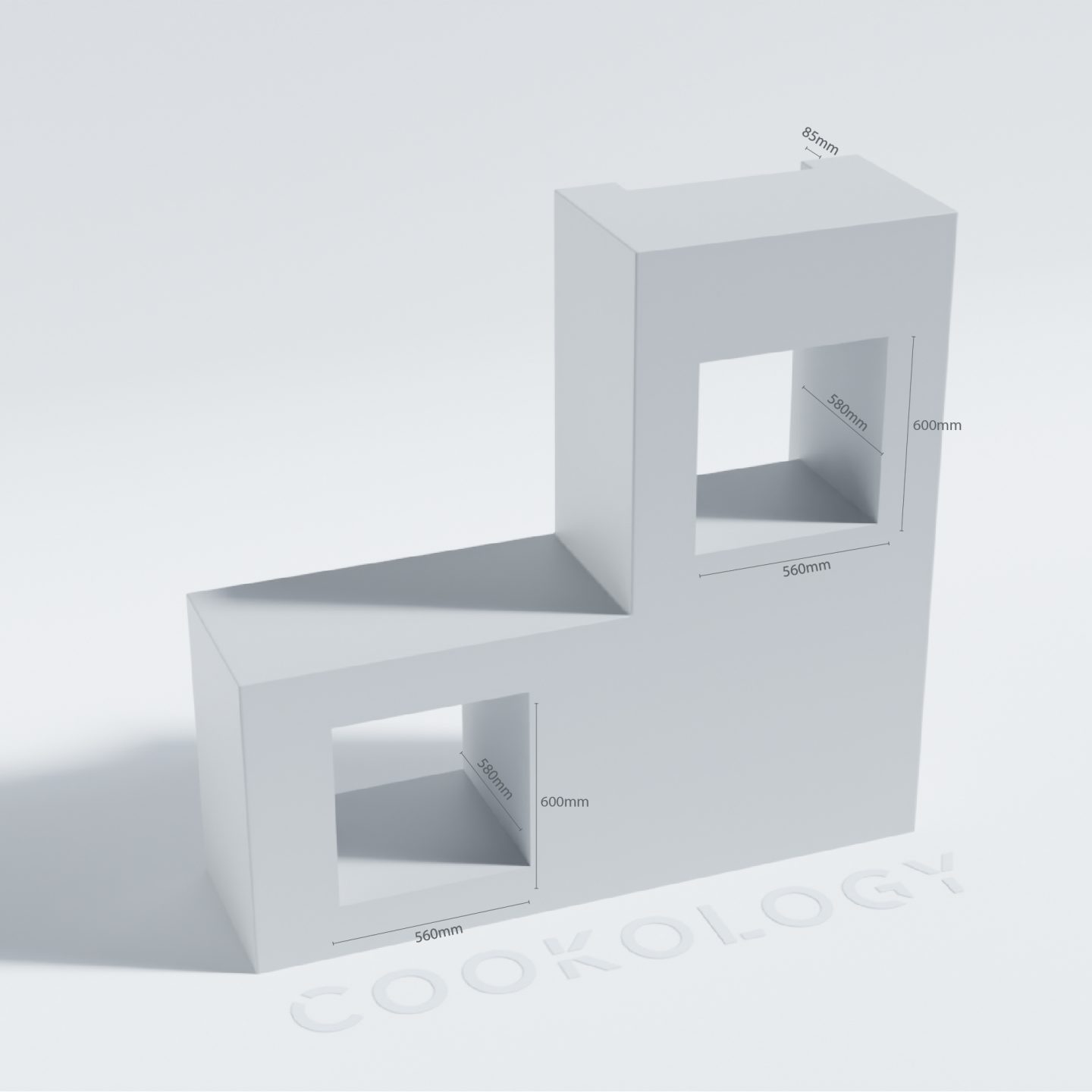 Cookology FOD60BK Electric Integrated Oven with 5 Cooking Functions and Fan Assist in Stainless Steel
Order now for estimated delivery 27th - 31st May
In stock at our warehouse now
Free delivery when you order today
Fantastic Fan Oven with Grill, perfect for cooking everything from casserole to pizza. Enamel interior makes cleaning a breeze.
61L cooking space gives you loads of room for taller dishes. A total of 1800w gives you all cooking power you need.
Choose to cook with the fan assisted mode, grill mode, or combine the two for extra crispy lasagne!
Includes digital clock and timer, so you can keep an eye on how long your dishes have been in the oven.
Includes Defrost mode to gently defrost your food, and Lamp mode that illuminates the oven for easy cleaning
Create your own custom product bundles
Cookology products are designed to look amazing together. You can build your personalised bundle by adding a product from each category and getting a discount on the whole lot.
Product Description
The latest in Cookology's electric integrated ovens range, the FOD60SS and FOD60BK bring high quality cooking into your home. Featuring 1800 wats of heating power and an efficient convection fan, this oven makes cooking enjoyable again. This single oven can be built-in or built-under thanks to it's efficient thermal profile. Rated A for energy consumption, it's cost effective to run throughout the year. The oven comes with a 3m cable, terminated with a standard wall plug, making it easy to route power in a fitted kitchen.
Fantastic Fan Oven with Grill, perfect for cooking everything from casserole to pizza. Enamel interior makes cleaning a breeze.

61L cooking space gives you loads of room for taller dishes. A total of 1800w gives you all cooking power you need.

Choose to cook with the fan assisted mode, grill mode, or combine the two for extra crispy lasagne!

Includes digital clock and timer, so you can keep an eye on how long your dishes have been in the oven.

Includes Defrost mode to gently defrost your food, and Lamp mode that illuminates the oven for easy cleaning.
Functions:
Oven Lamp: Useful when you need visibility but no heat such as when cleaning
Convection mode: This is your standard Fan function, the oven will heat up very quickly and you can cook on several shelves at once because the heat is distributed evenly
Grill: Great for finishing off a Lasagna or getting Crispy bacon
Grill with Fan: Perfect for large cuts of meat as the fan will push the heat around
Defrost mode: This function pushes air around at room temperature, speeding up the Defrost time
Accessories:
1 x Wire Shelf
1 x Enamel Baking Tray
Additional Shelves available to purchase
Dimensions:
Width: 595mm
Depth: 530mm
Height: 595mm
Required Cavity Dimensions:
Width: 560mm
Depth: 550mm
Height: 595mm
Product Specification
Dimensions
530 × 595 × 595 mm
Product Downloads
Can't quite find what you're looking for?
If you can't find the document that you're looking for, our team will be happy to help. Drop us an email, give us a call or open up a chat, and we'll do everything we can to help!
HELP CENTRE
Delivery and Returns
Free next day delivery
Free arranged delivery, 5-7 working days
Must be signed for
Free Home Delivery Service
Appliances may be brought into your home at the Driver's discretion, providing access is not an issue
The Delivery Company will contact you to book in the delivery
30 day returns policy
We offer a simple, no fuss returns policy:
STEP 1 – Make sure you do not install and or use the item and keep all the packaging
STEP 2 – Simply let us know via Email within 30 days of receipt/delivery that you wish to return the item by Emailing: [email protected]
STEP 3 – We'll give you instructions and a Returns number that you need to write on a piece of paper and stick to the outside of the box (DO NOT WRITE ON THE BOX PLEASE)
STEP 4 – Track the item and when you can see it has arrived get in touch. Once we have checked it to make sure it is still brand new and can be sold as brand new we will refund you in full….That's it!
Damaged items Policy
Our appliances are carefully & professionally picked and packed and the couriers we use take great care to make sure items arrive in pristine condition. However, on occasion damages will happen. To help us get any issues resolved as quickly as possible, please make sure you follow the following instructions:
STEP 1 – Report damage and send photos to [email protected] within 48 hours of delivery
STEP 2 – Do not install the items, this will invalidate a claim and could be dangerous