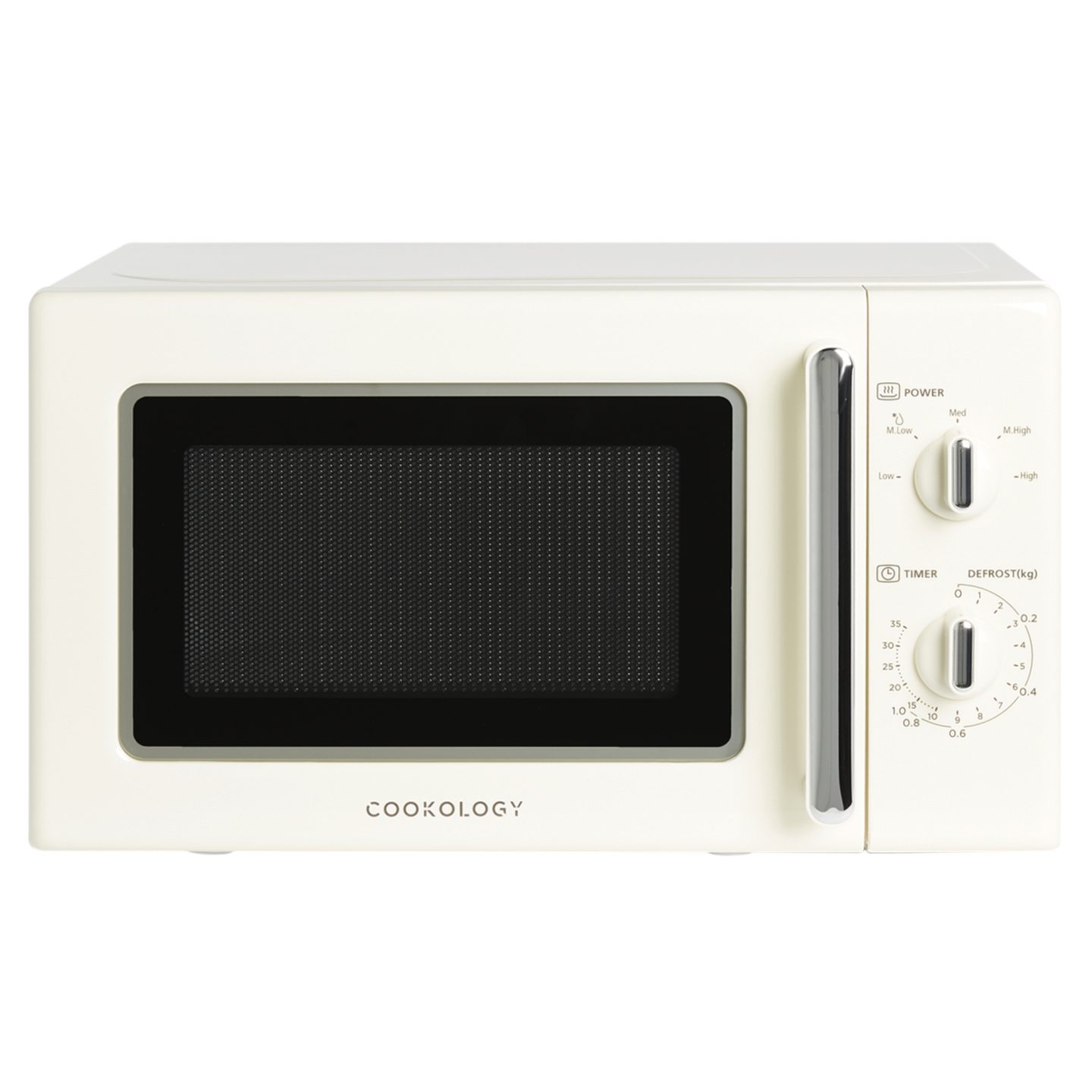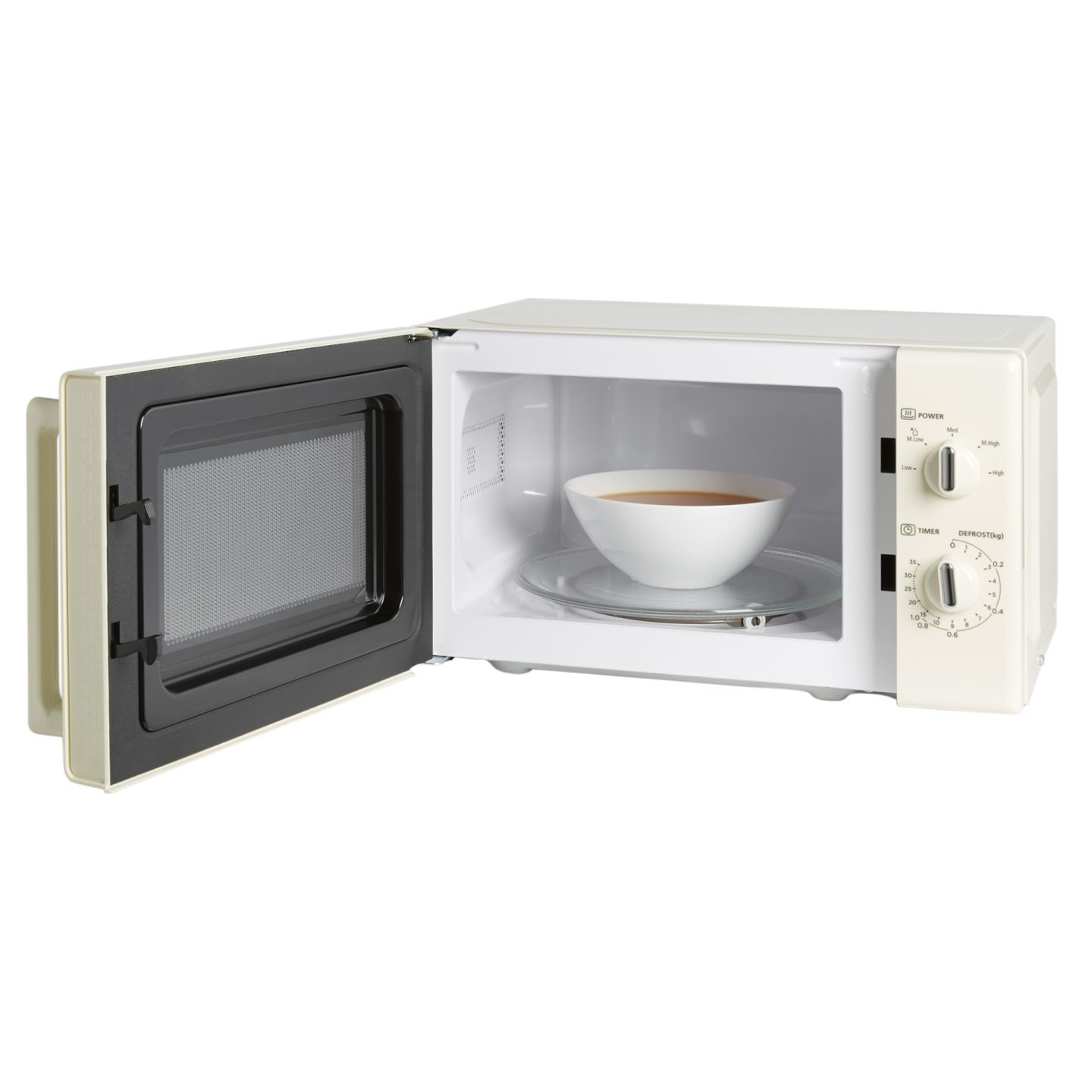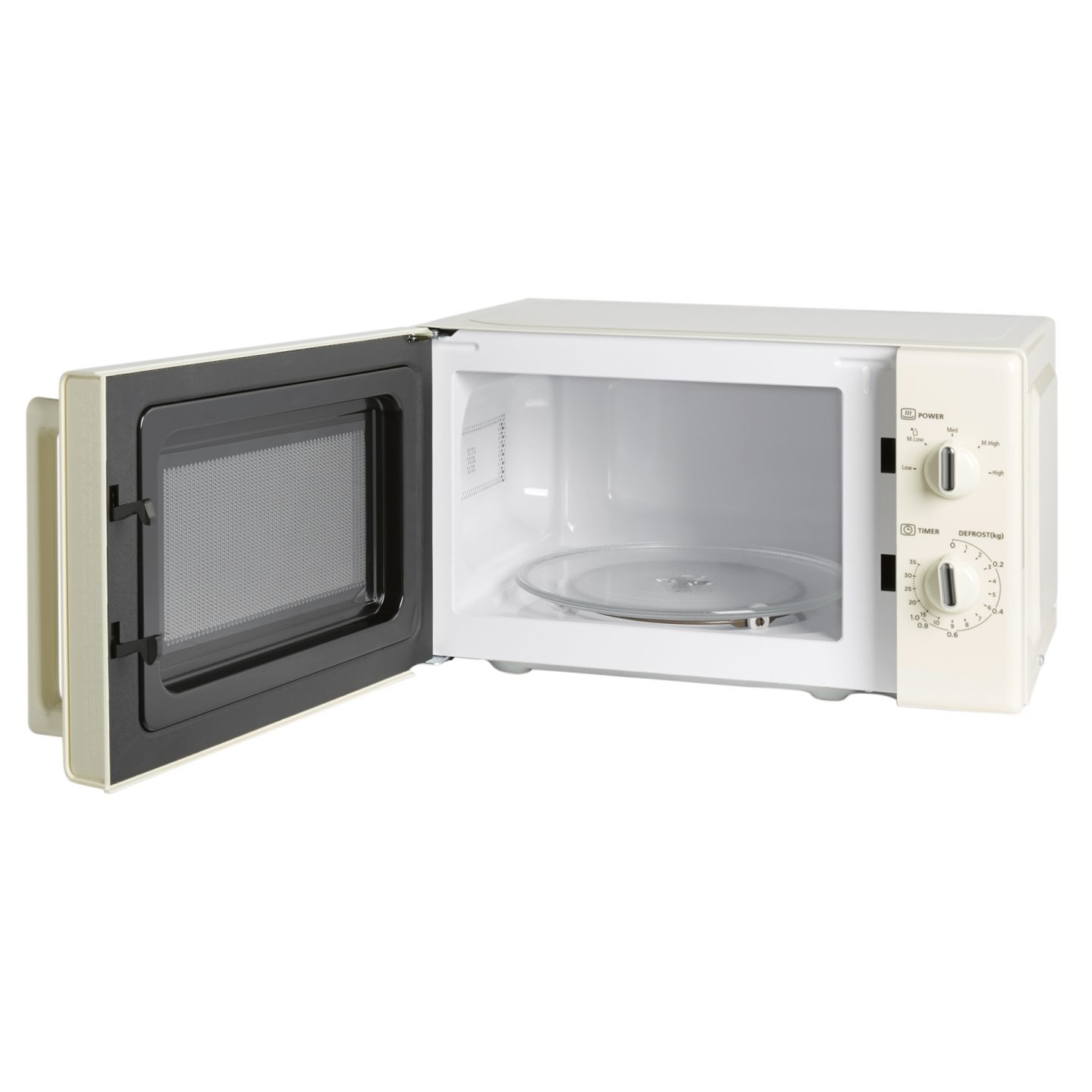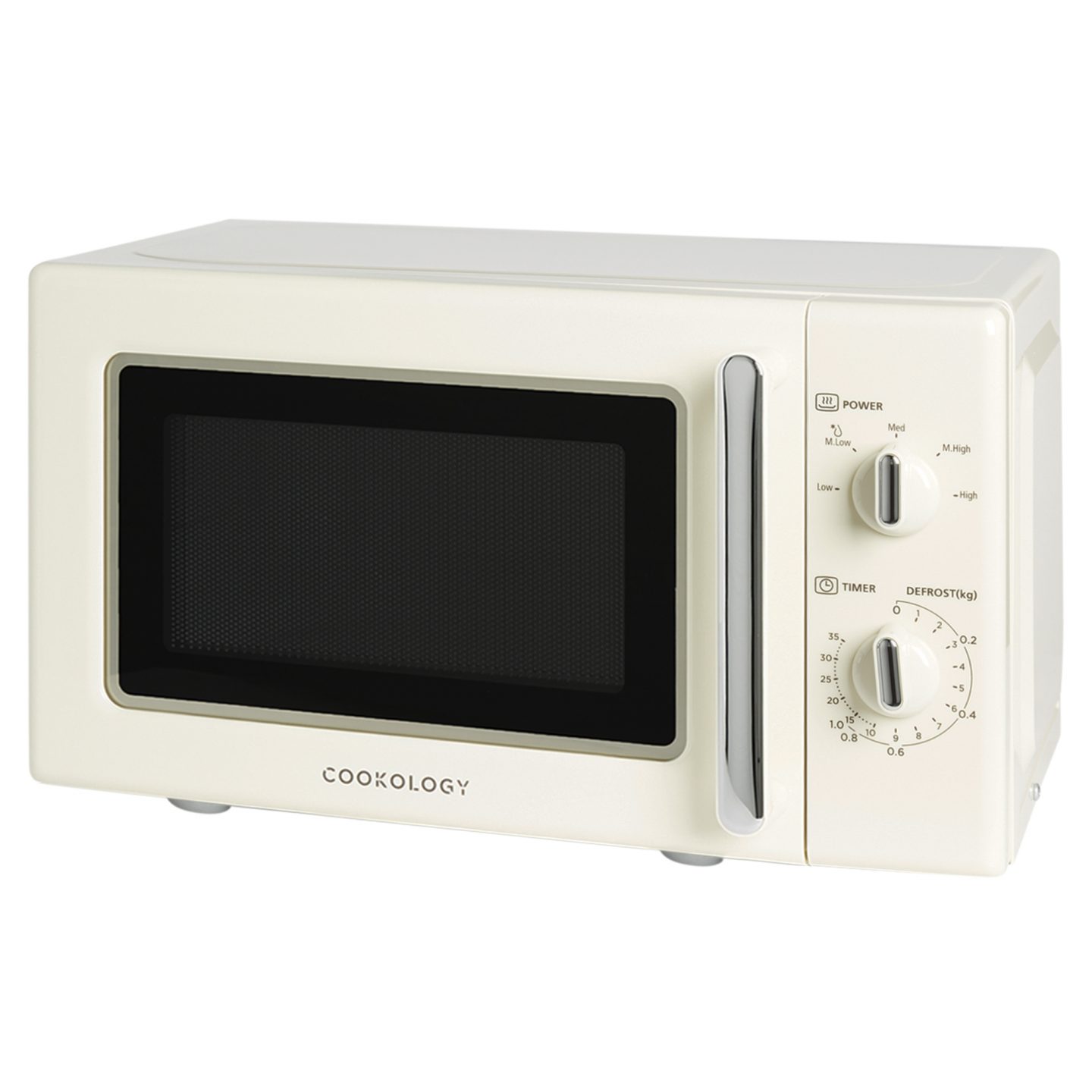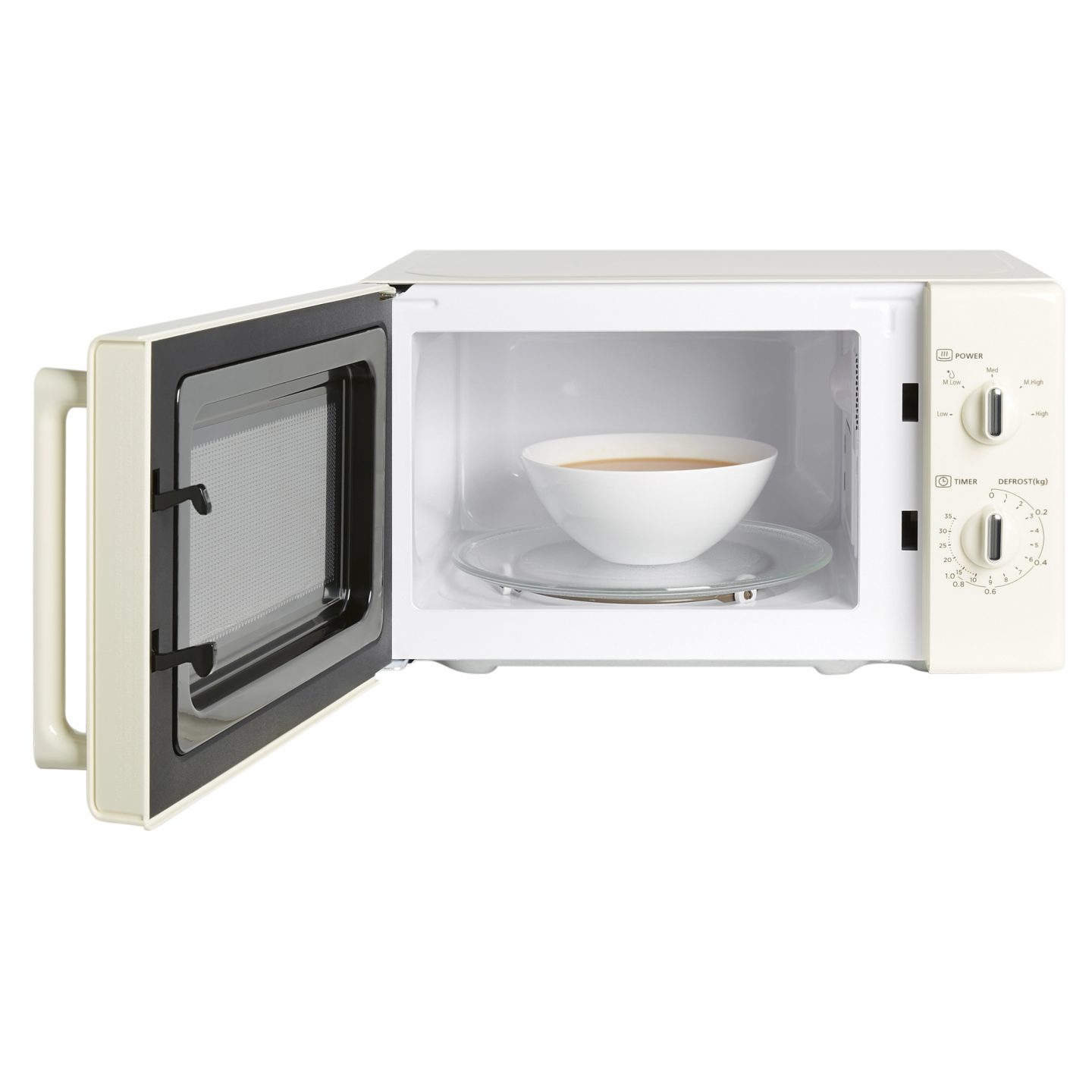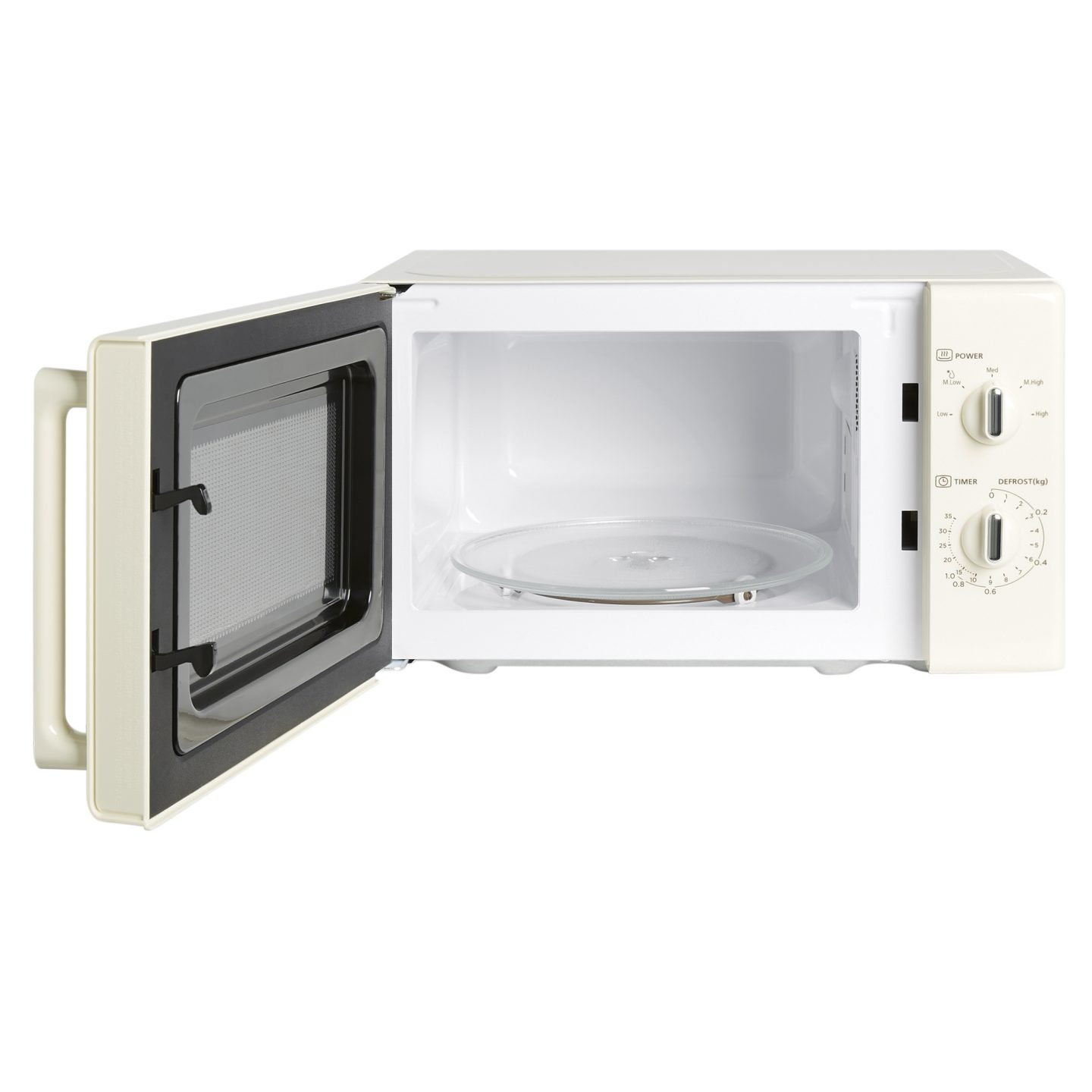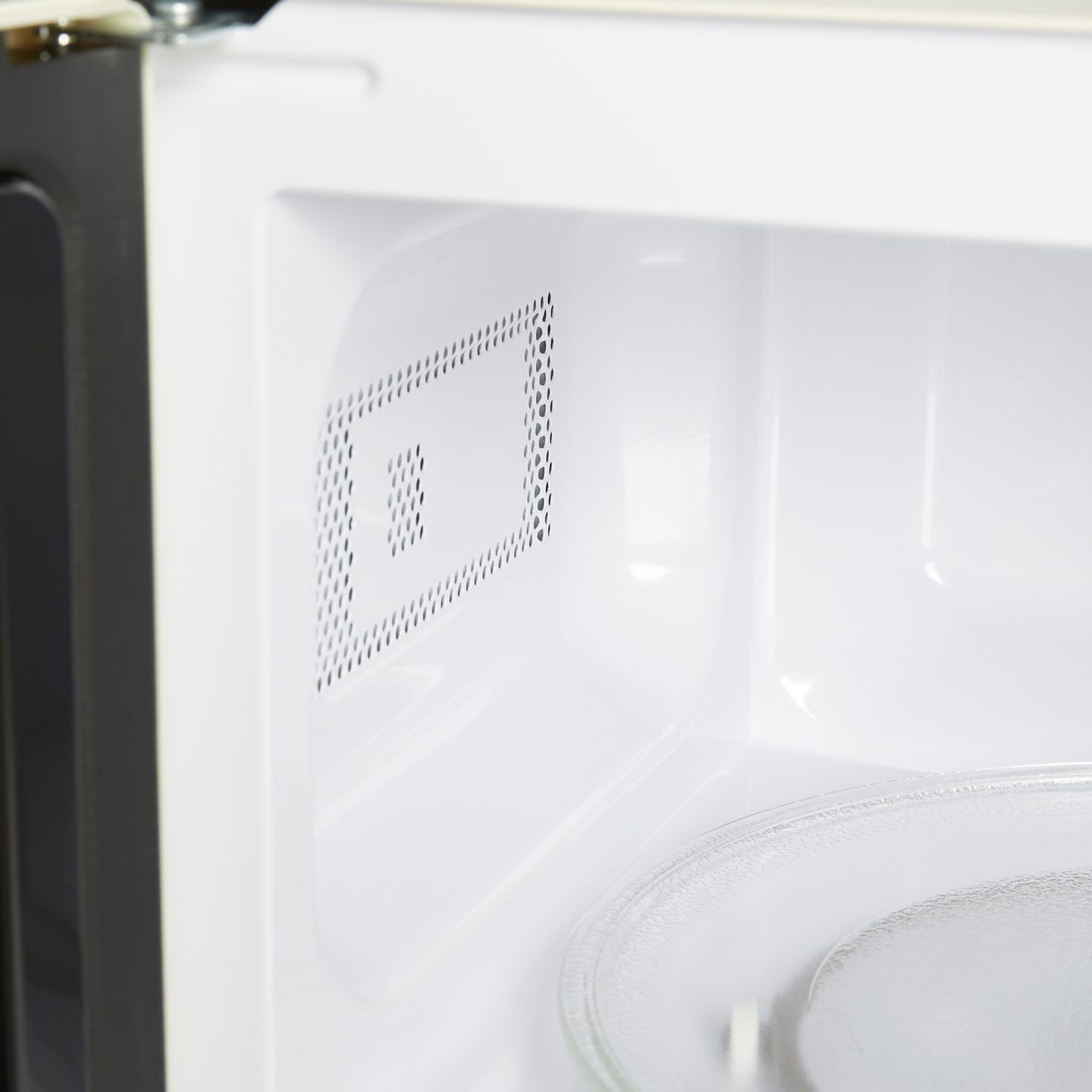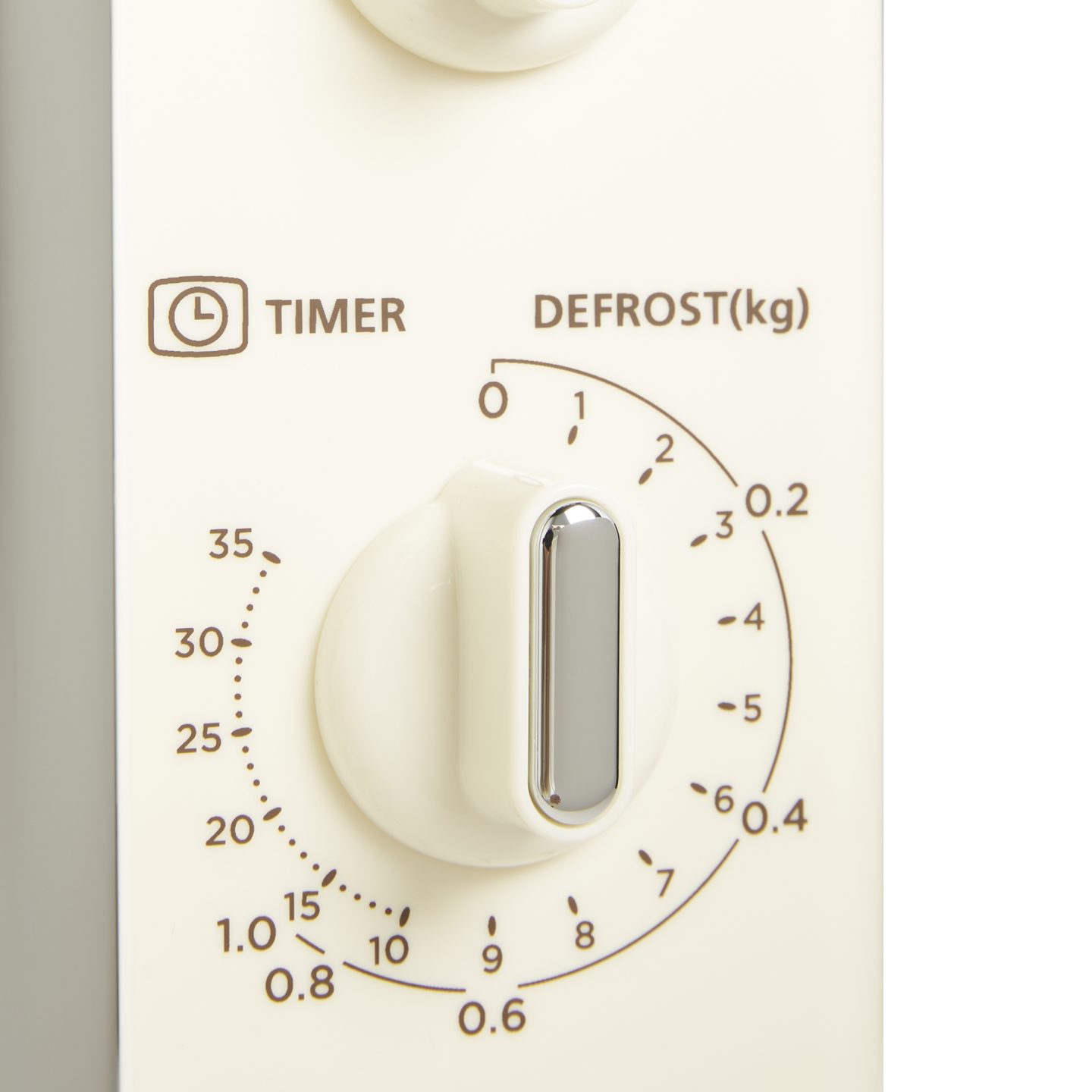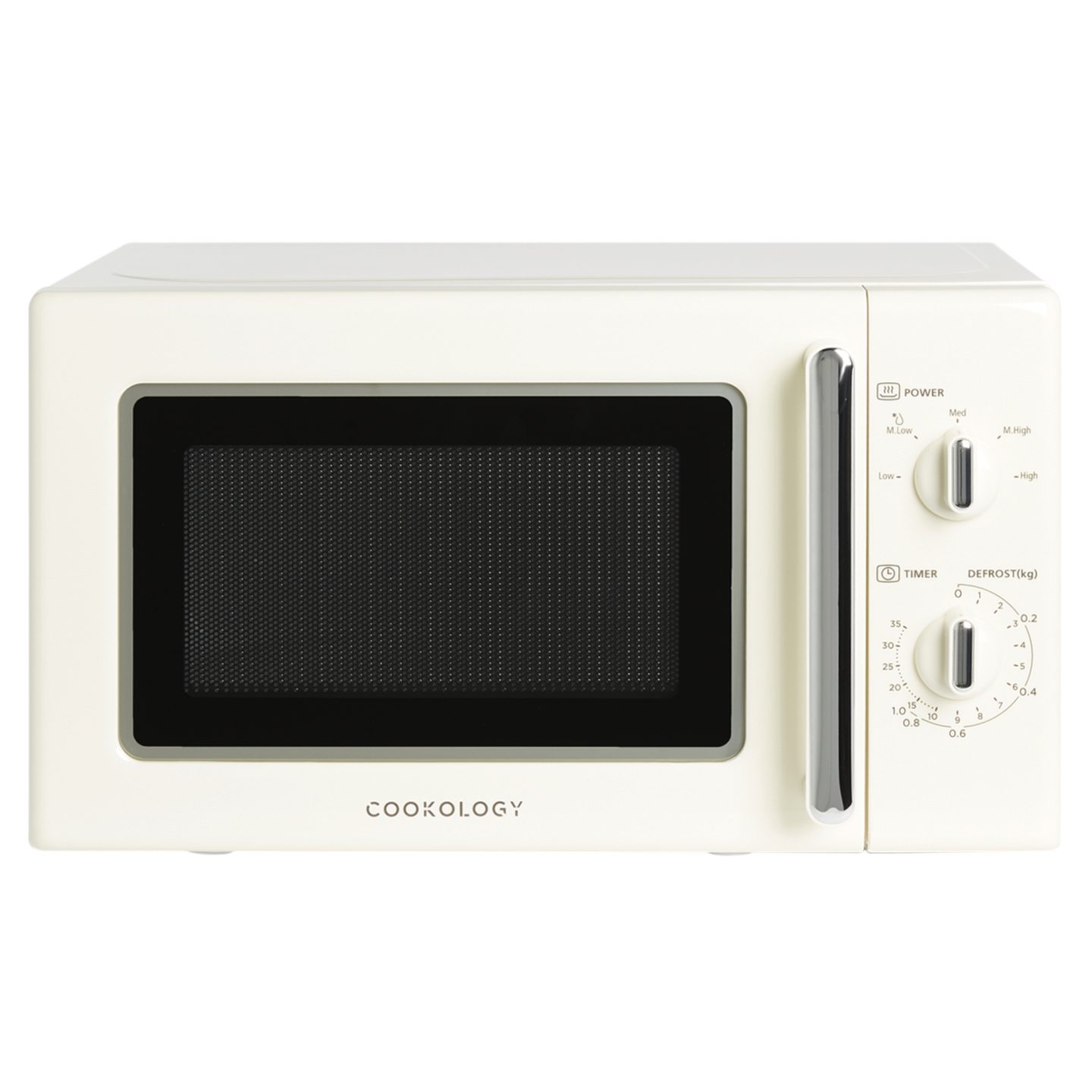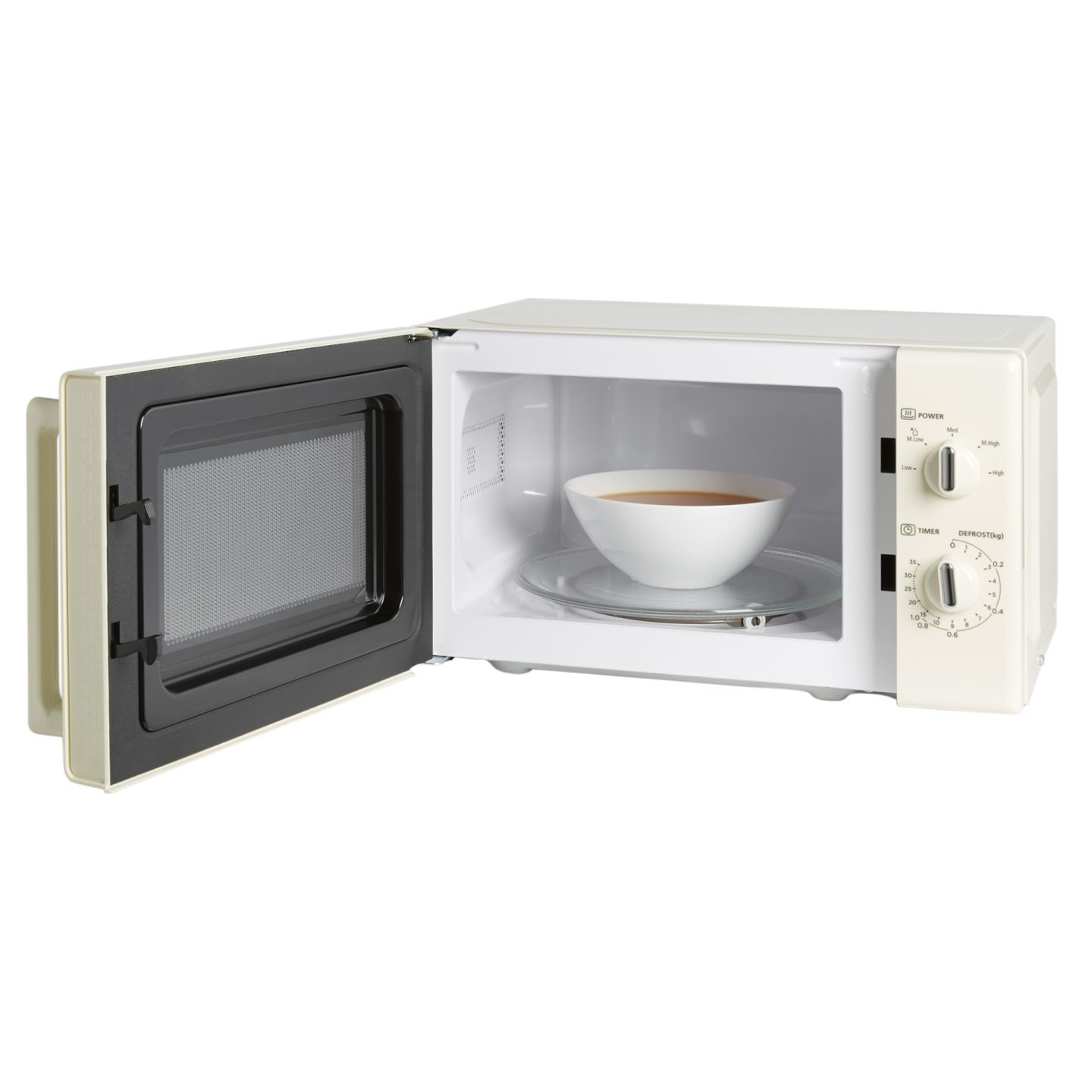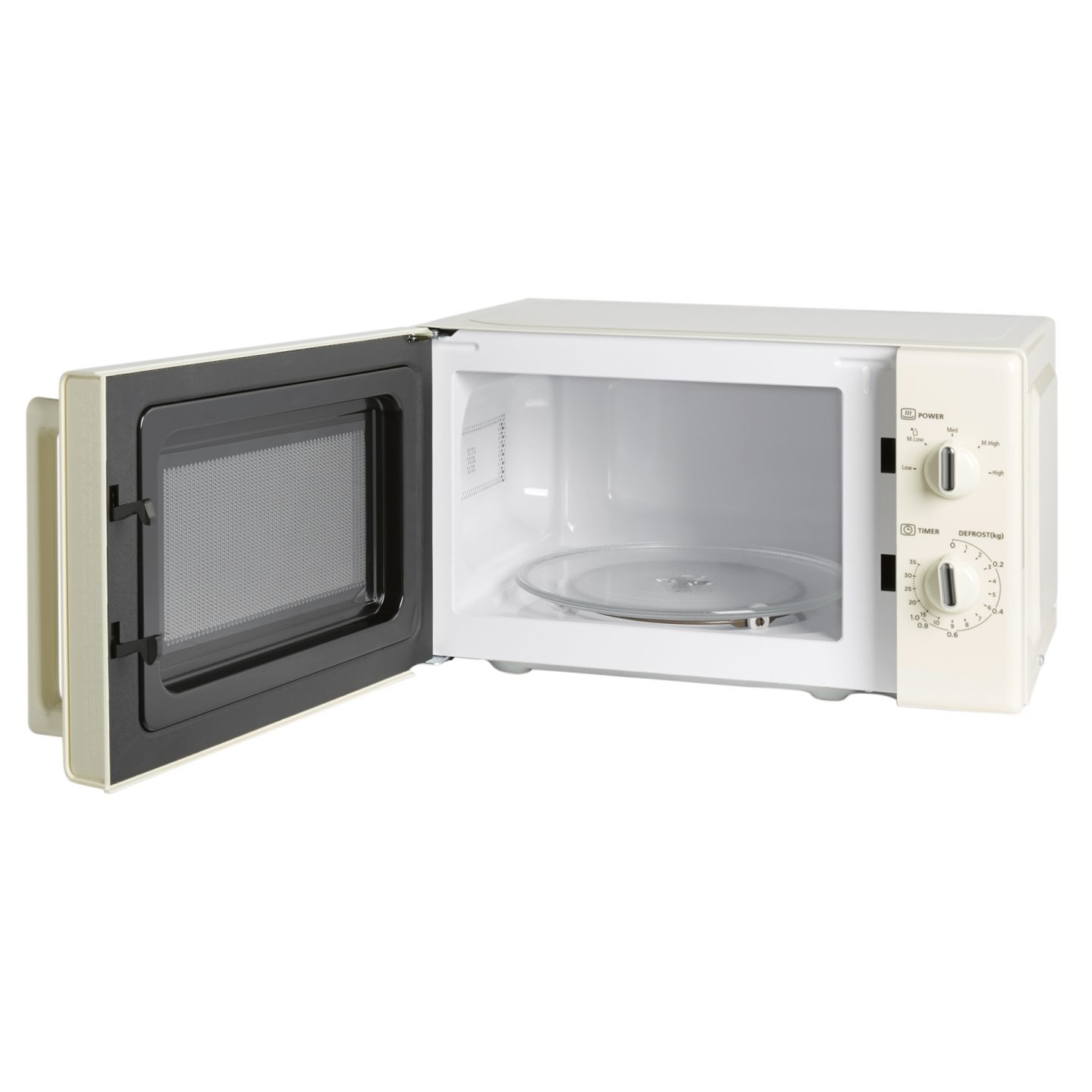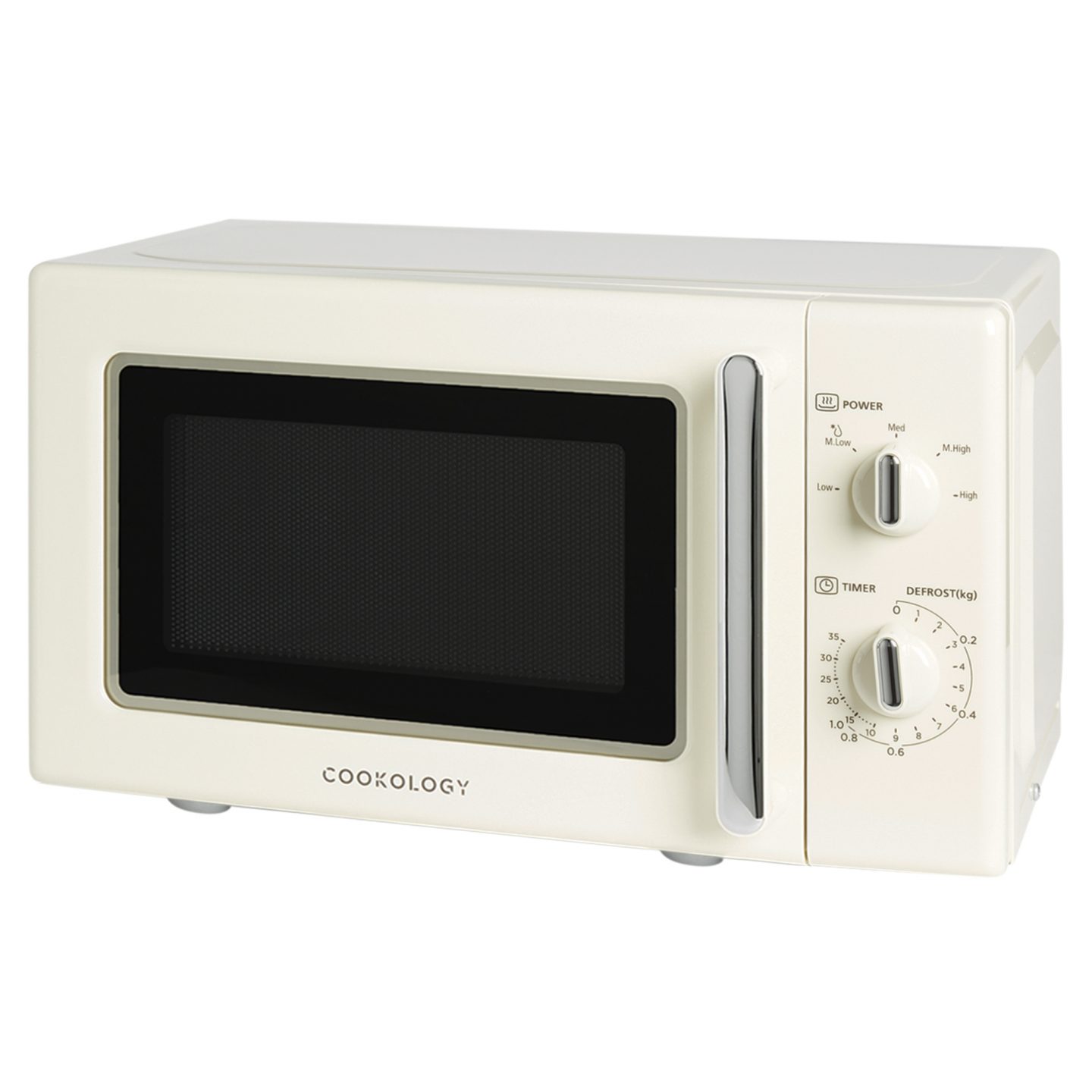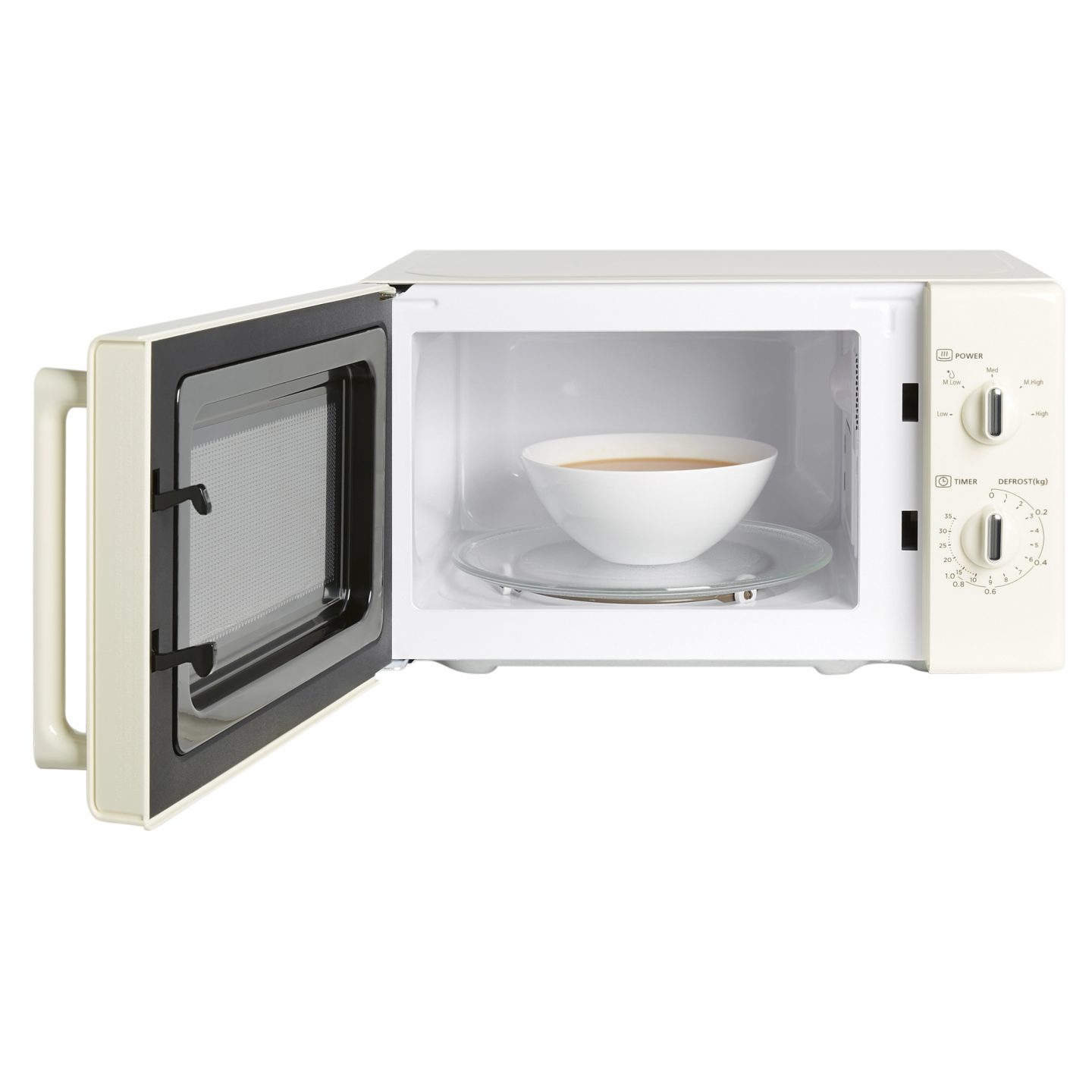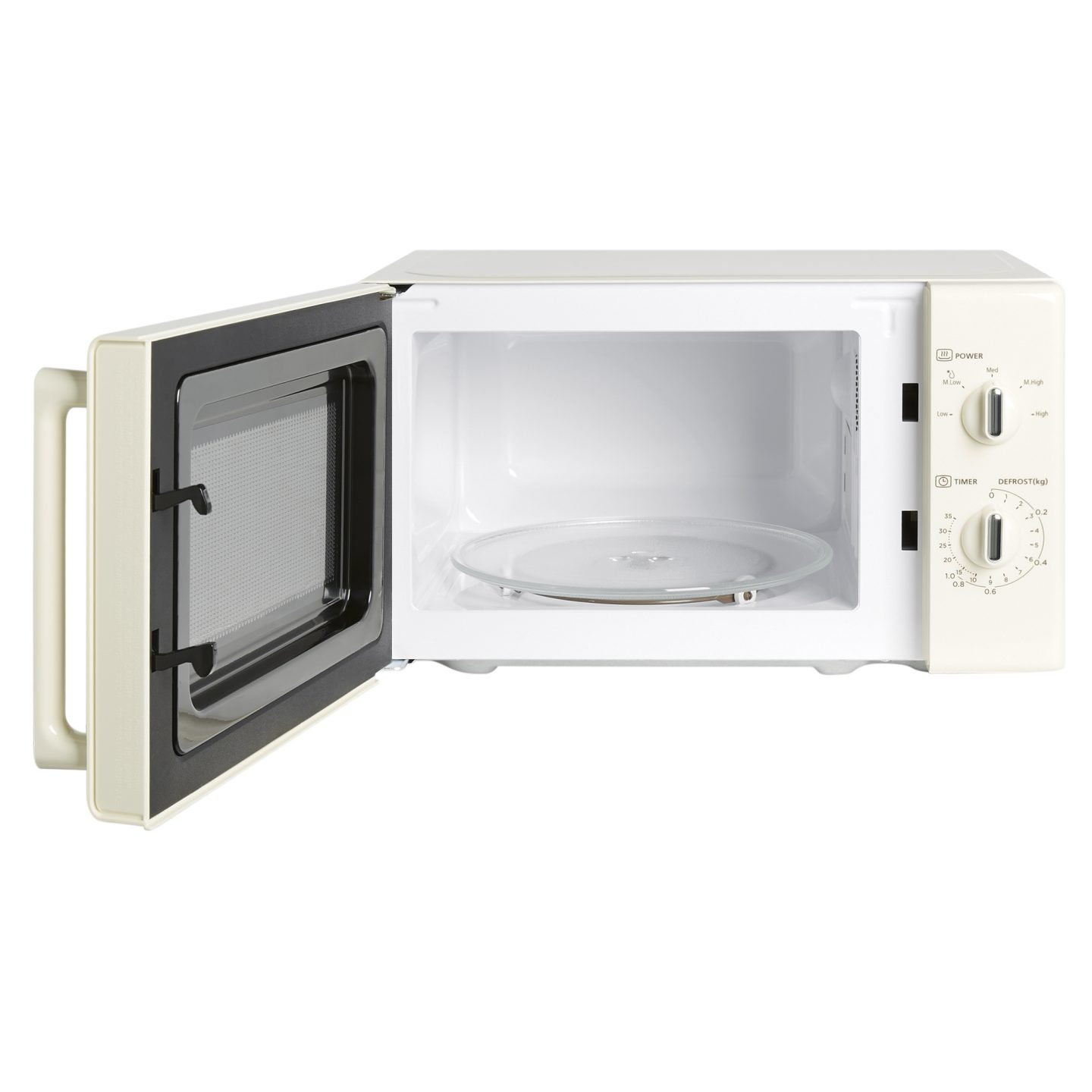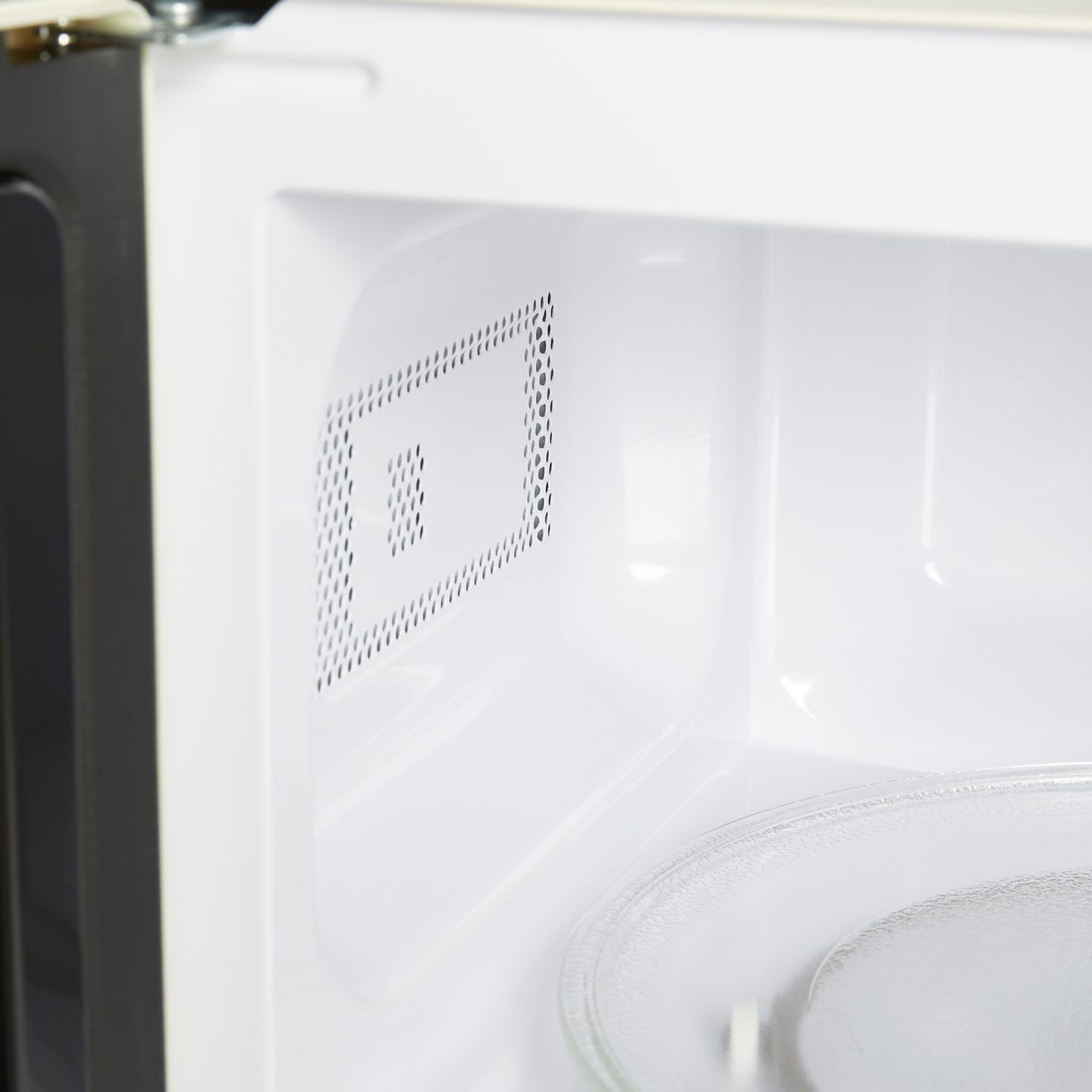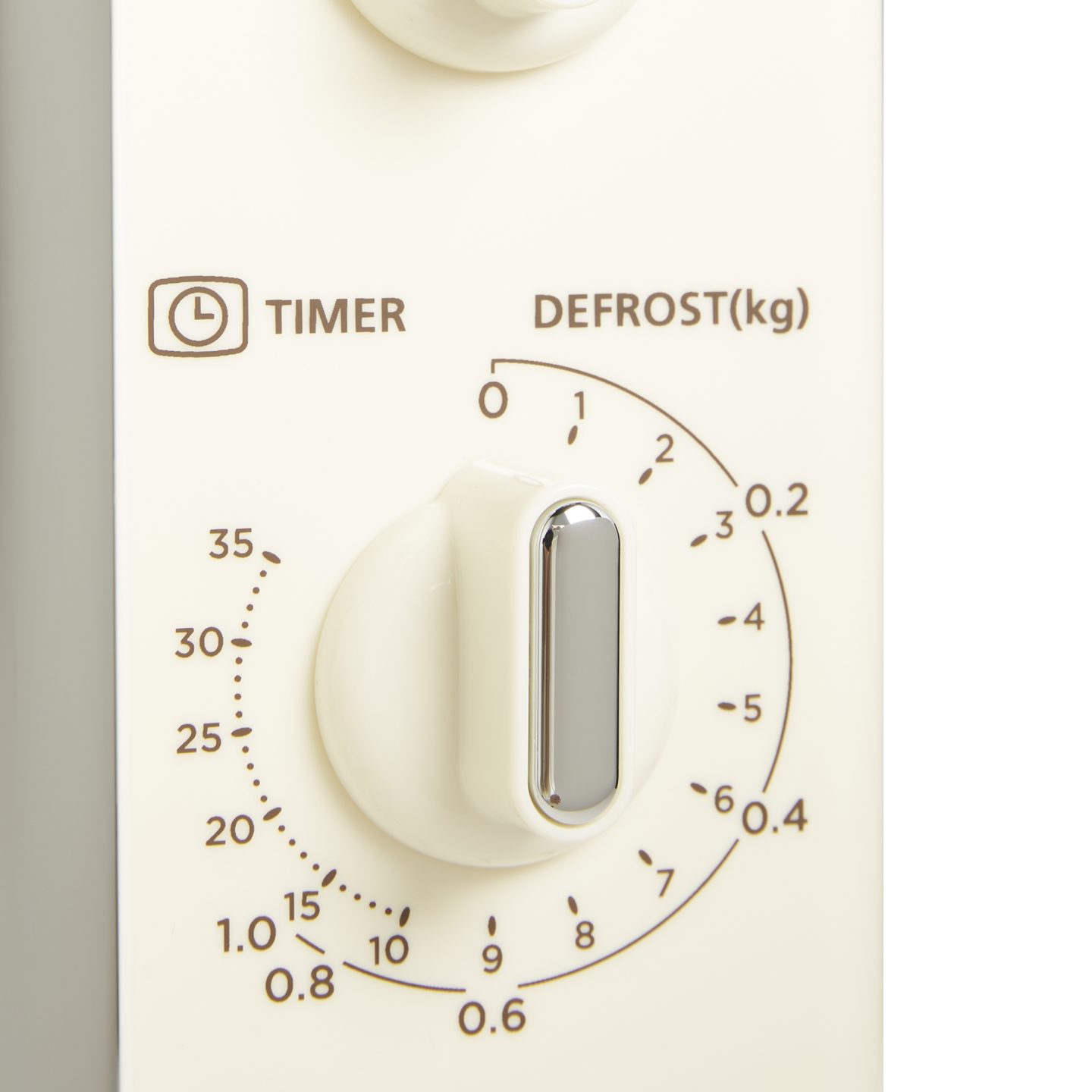 Cookology Freestanding 20L Retro Microwave – Cream
Order now for estimated delivery 11th August
In stock at our warehouse now
Free delivery when you order today
Retro Microwaves to add some jazz to your home! This 1950s Retro Style Microwave, finished in Cream. The RETMA20LCR has been developed by Cookology, so you get the high quality finish, reliable performance and value you have come to expect from one of the UK's fastest growing appliance brands. The 20 Litre capacity, coupled with a massive 25cm turntable means you can fit large plates in this microwave for heating up family sized portions and you also get intuitive controls that help you quickly choose the perfect defrost settings.

READ MORE

Get some style in your kitchen with this impressive Retro Microwave, designed by Cookology and combining Quality, Style and Value
You get a Family Friendly 25cm Turntable so you can defrost or cook family sized portions
The Cream Finish will brighten up your kitchen
You get easy to use, intuitive dials so you can start cooking instantly without learning complicated controls
Create your own custom product bundles
Cookology products are designed to look amazing together. You can build your personalised bundle by adding a product from each category and getting a discount on the whole lot.
Product Description
Retro Microwaves to add some jazz to your home! This 1950s Retro Style Microwave, finished in Cream. The RETMA20LCR has been developed by Cookology, so you get the high quality finish, reliable performance and value you have come to expect from one of the UK's fastest growing appliance brands. The 20 Litre capacity, coupled with a massive 25cm turntable means you can fit large plates in this microwave for heating up family sized portions and you also get intuitive controls that help you quickly choose the perfect defrost settings.
Features:
25cm Turn Table
Timer: 0 – 35min Timer
Defrost: 0.2 – 1kg
Cream Retro Finish
Black Glass Door
Left Opening
Freestanding
Opens with a Chrome Handle
Power Levels:
Low / Medium Low (Defrost) / Medium / Medium High / High
Product Specification
Product Details
Colour: Cream
Brand: Cookology
EAN Number: 5060729970942
Warranty: 1 Year

Dimensions and Weights
Product Height (mm): 259
Product Width (mm): 440
Product Depth (mm): 355
Weight (kg): 11.00

More
Grill Function: false
Opening Mechanism: Integrated Handle
Rated Power w: 700
Turntable Size mm: 250
Handle Type: Pull Handle
Dimensions: 355 × 259 × 440 mm

Product Downloads
RETMA20LCR
Cookology RETMA20LCR Manual
RETMA20LCR
RETMA20LCR - Warning Label
Can't quite find what you're looking for?
If you can't find the document that you're looking for, our team will be happy to help. Drop us an email, give us a call or open up a chat, and we'll do everything we can to help!
HELP CENTRE
Delivery and Returns
Free next day delivery
Free arranged delivery, 7-10 working days
Must be signed for
Free Home Delivery Service
Appliances may be brought into your home at the Driver's discretion, providing access is not an issue
The Delivery Company will contact you to book in the delivery
30 day returns policy
We offer a simple, no fuss returns policy:
STEP 1 – Make sure you do not install and or use the item and keep all the packaging
STEP 2 – Simply let us know via Email within 30 days of receipt/delivery that you wish to return the item by Emailing: help@cookology.com
STEP 3 – We'll give you instructions and a Returns number that you need to write on a piece of paper and stick to the outside of the box (DO NOT WRITE ON THE BOX PLEASE)
STEP 4 – Track the item and when you can see it has arrived get in touch. Once we have checked it to make sure it is still brand new and can be sold as brand new we will refund you in full….That's it!
Damaged items Policy
Our appliances are carefully & professionally picked and packed and the couriers we use take great care to make sure items arrive in pristine condition. However, on occasion damages will happen. To help us get any issues resolved as quickly as possible, please make sure you follow the following instructions:
STEP 1 – Report damage and send photos to help@cookology.com within 48 hours of delivery
STEP 2 – Do not install the items, this will invalidate a claim and could be dangerous