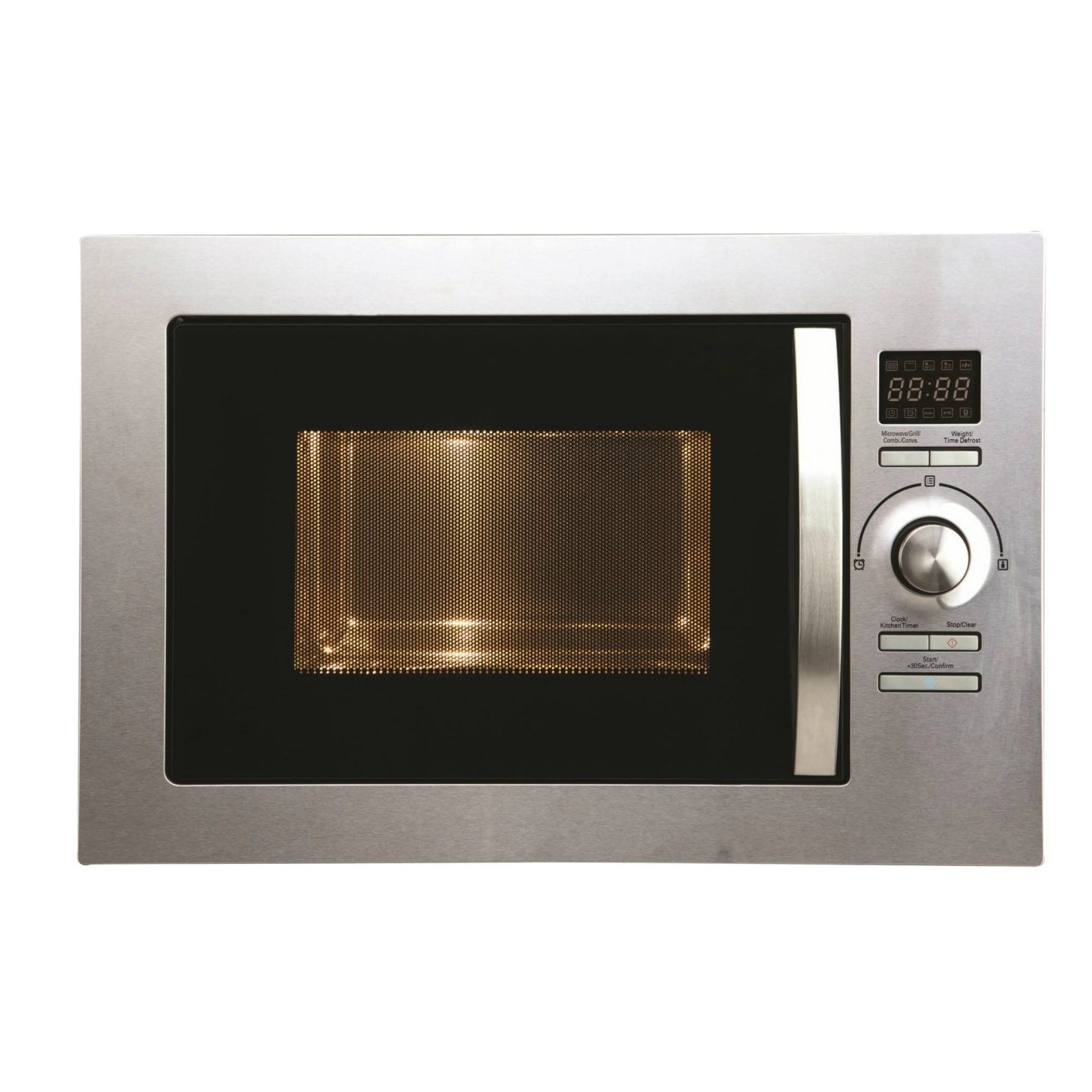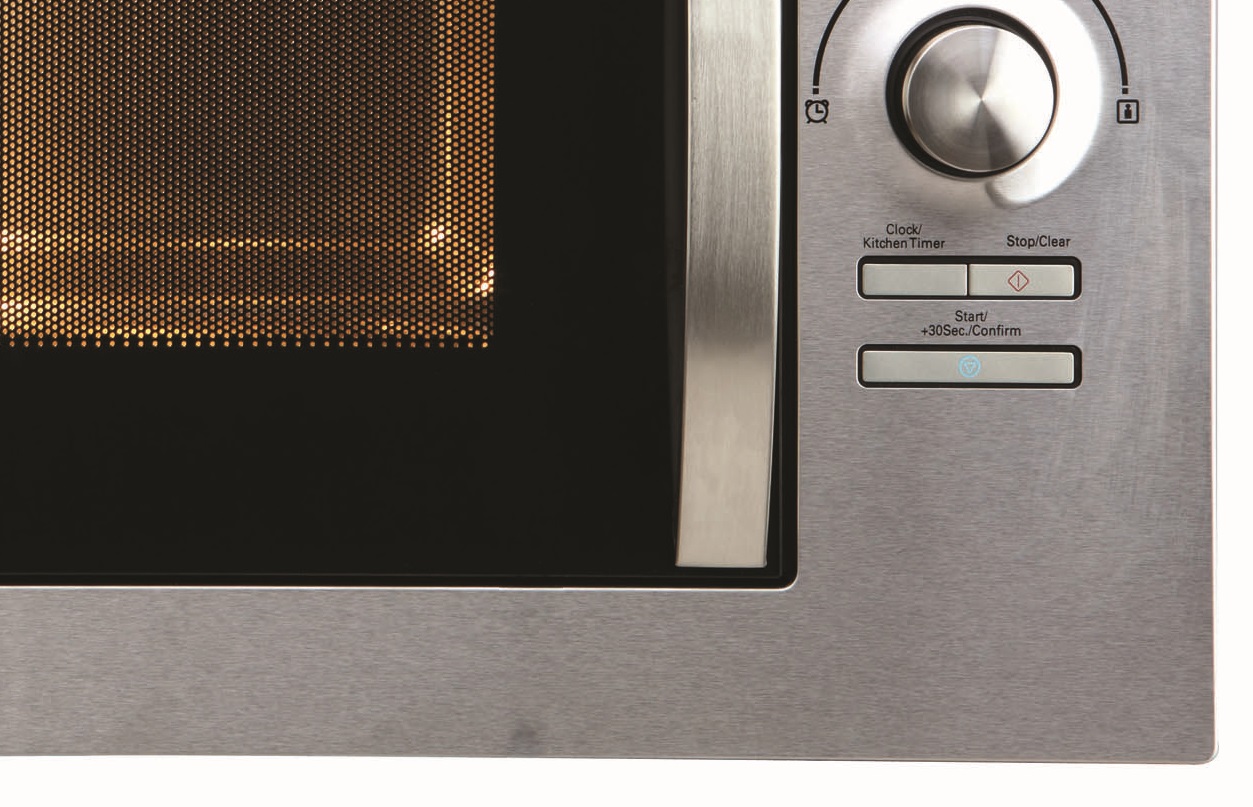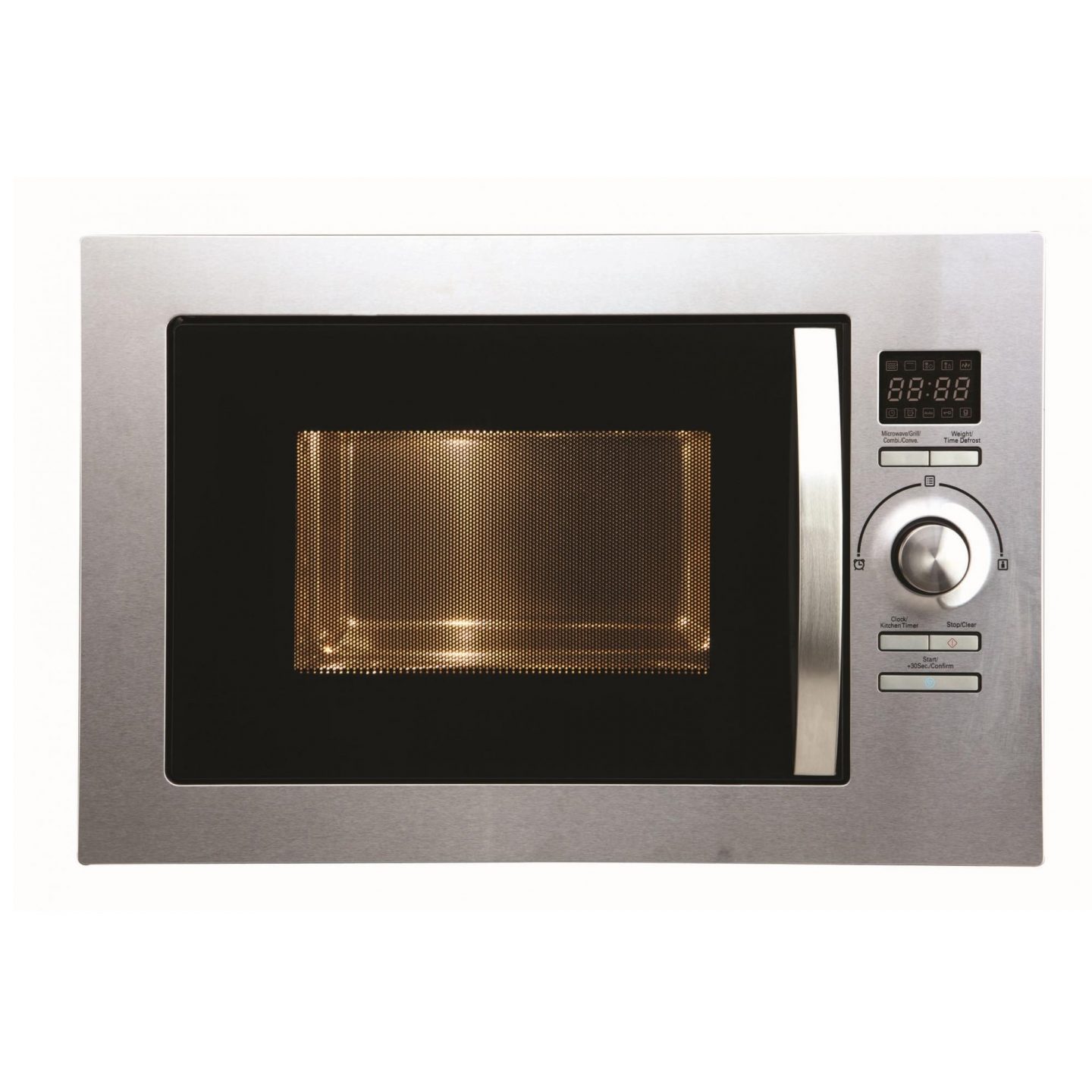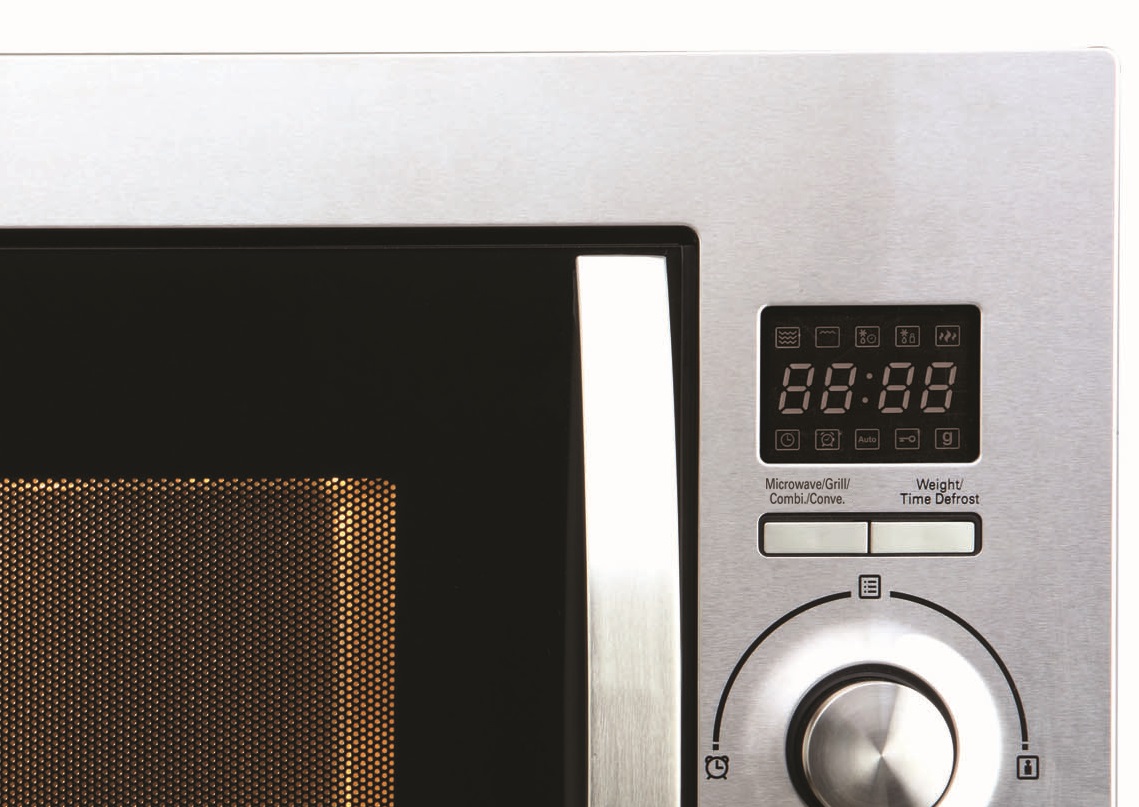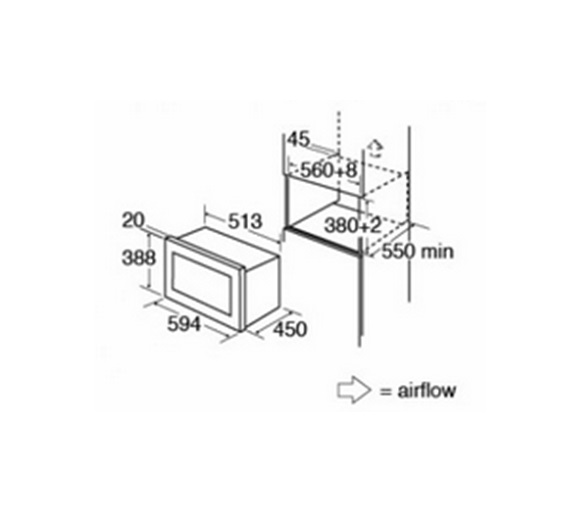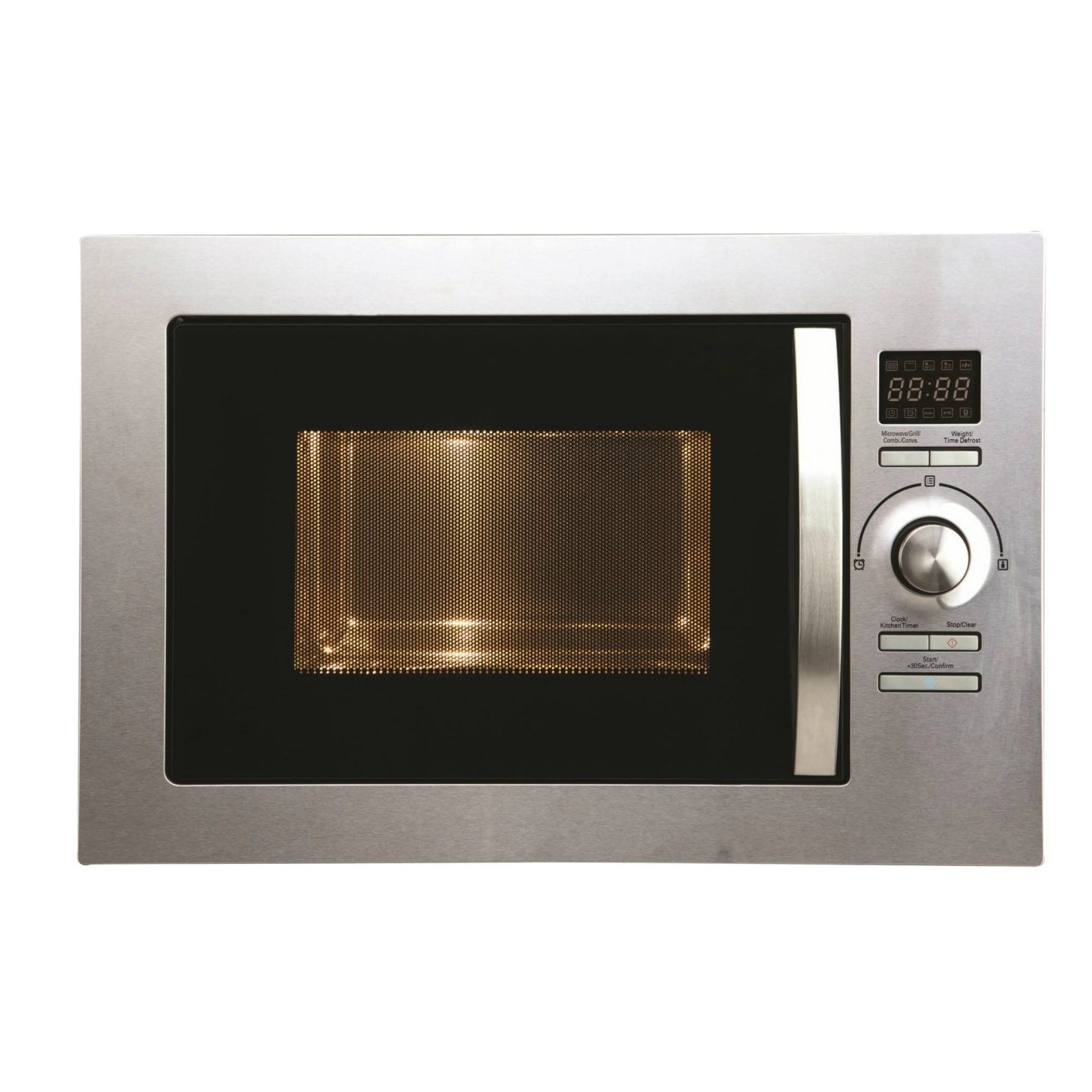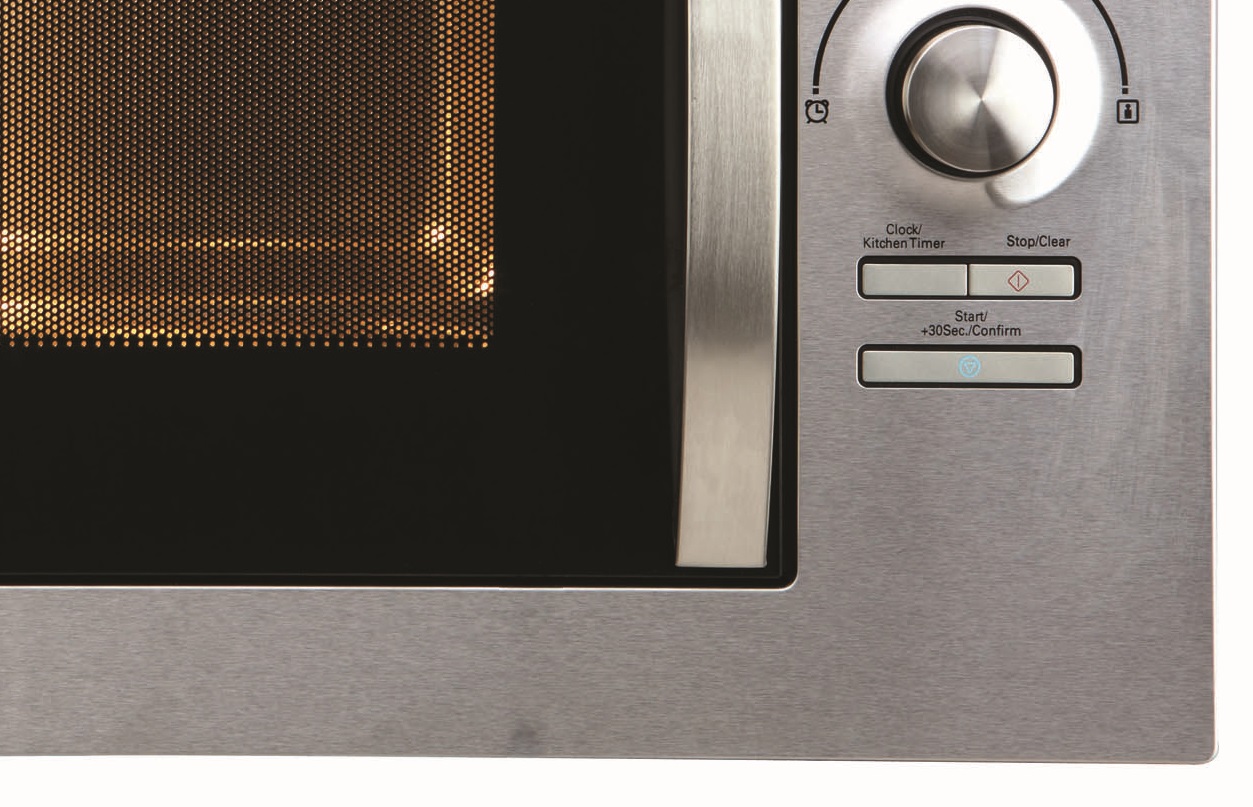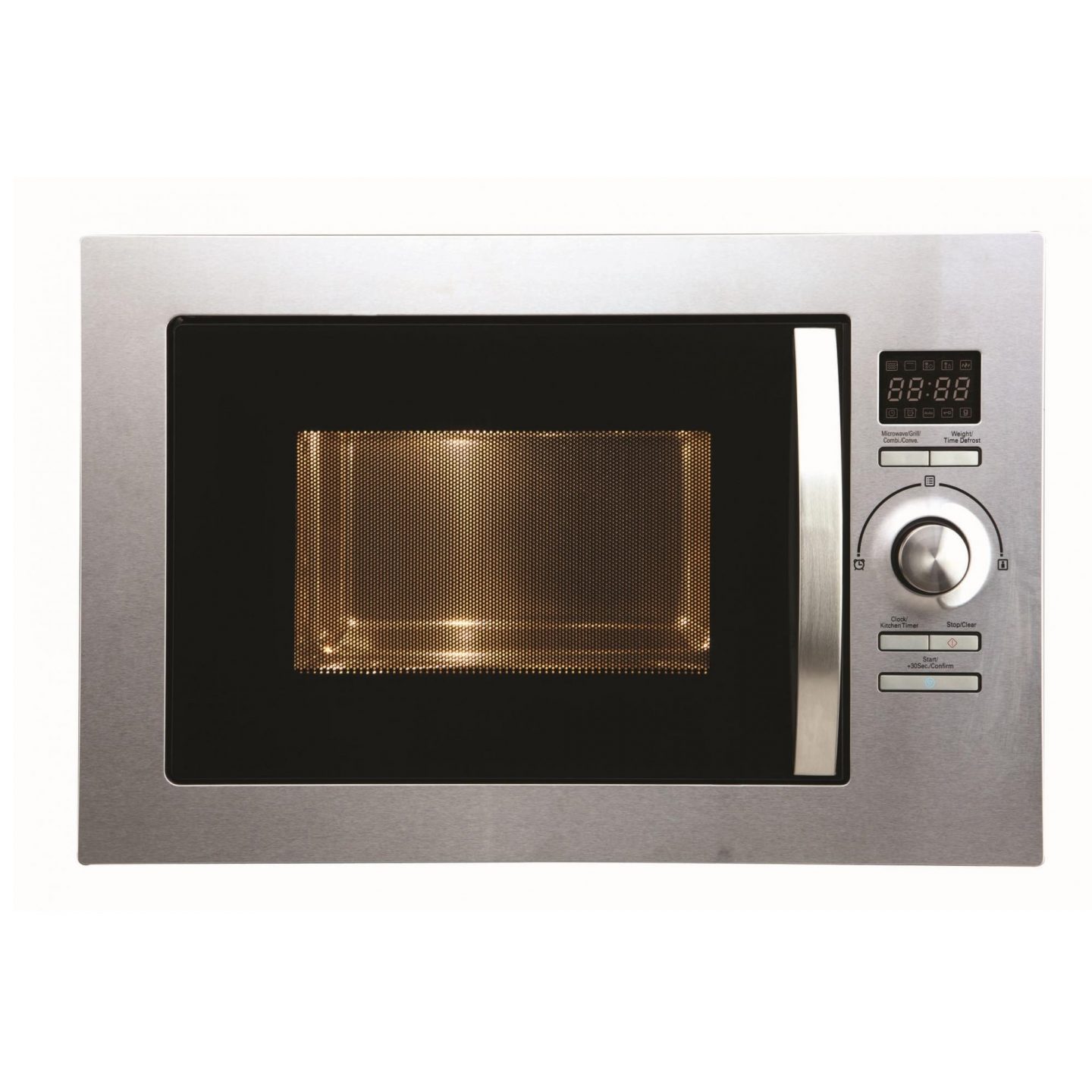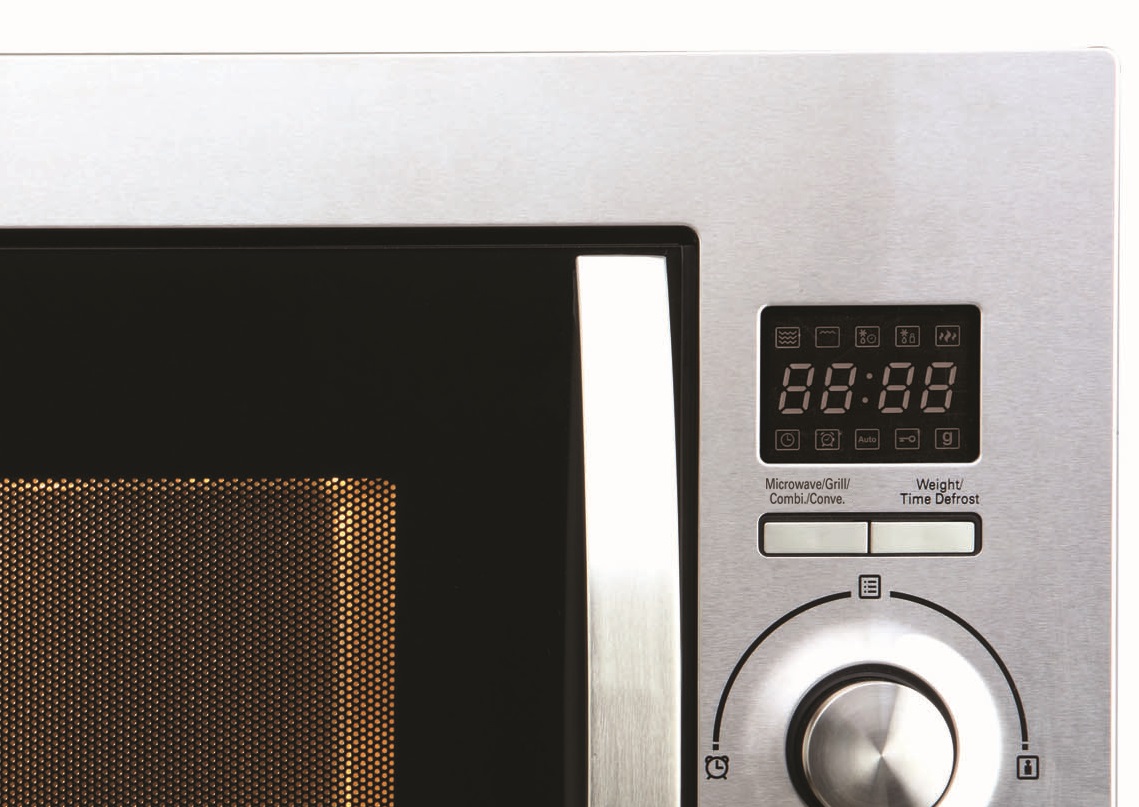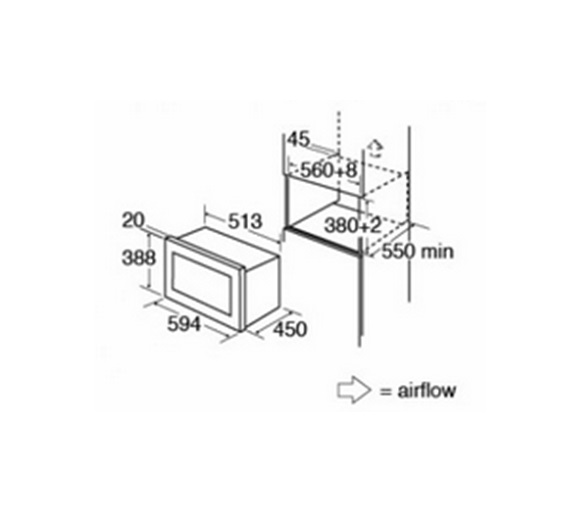 Cookology BMOG25LIXH 25L Integrated Microwave Combi Stainless Steel
Order now for estimated delivery 24th May
In stock at our warehouse now
Free delivery when you order today
Cookology Combination Microwave with Convection Oven & Grill in Stainless Steel
Please Check the Dimensions & Technical Drawings before Ordering. If you are replacing your Microwave, make sure you know the Cavity Size it is going into, particularly the height and the depth.

This BMOG25LIXH Combi Built-in Microwave with its beautiful, quality Stainless Steel Trim will instantly transform your Kitchen's look and feel. A Built-in Microwave makes you kitchen seem more stylish, less cluttered and higher value, because the Microwave becomes part of the kitchen rather than looking out of place on the counter and taking up valuable room.

A Combination or Combi Microwave, has a Microwave, Grill and Convection Oven Function. This allows you to Cook your food quickly thanks to the Microwave, but with authentic Taste and Texture thanks to the Oven and Grill which can be used to finish off meals, for example giving your Jacket Potato a Crispy Skin.

The BMOG25LIXH has a massive 25 Litre Capacity with a 31.5 cm Turntable – enough for the largest of plates so you don't need to hunt for a suitably sized plate every time you want to heat something up.

As well as an Autocook Menu, Auto Defrost function and 95 minute Cooking Timer, this Microwave boasts a Child Lock making it ideal for families with Kids.

This Microwave Comes with the Trim already attached for Easy Installation into a Kitchen Cavity / Cupboard. It also comes ready with a 3-Pin British Plug and is CE Certified.

integrated microwave stainless steel

Features:

Quick Start Function (30 Seconds, Full Power)
Defrost by Weight
Defrost by Time
Kitchen Timer
Multi-Section Cooking – this allows you to for example Program the Microwave to first Defrost food for an amount of time and then start cooking when its done.
2500W Convection Oven with or without Pre-Heating (Temperature Range 130-220 Degrees C)
1100W Grill with Automatic Reminder to tell you to Turn Over your Food
900W Microwave Power
95 Minute Cooking Timer
Auto Defrost
Child Lock

Specifications:
315mm Turntable
25 Litre Capacity
Silver Housing
Stainless Steel Frame
Stainless Steel Cavity
Frameless Design (Trim already around the Microwave)

READ MORE

With a huge 31.5mm Turntable you won't have any issues using large dinner plates
The 25 Litre Capacity makes it ideal for families
This is a built-in Microwave, it goes into a cavity so you get that built-in kitchen look - check the technical drawing before ordering please as heights can vary
A combi microwave means you get a combination of heating methods. This microwave comes with a Microwave, Grill and Convection Oven to give your food a more authentic texture and flavour
95 Minute Cooking Timer
Create your own custom product bundles
Cookology products are designed to look amazing together. You can build your personalised bundle by adding a product from each category and getting a discount on the whole lot.
Product Description
Cookology Combination Microwave with Convection Oven & Grill in Stainless Steel
Please Check the Dimensions & Technical Drawings before Ordering. If you are replacing your Microwave, make sure you know the Cavity Size it is going into, particularly the height and the depth.
This BMOG25LIXH Combi Built-in Microwave with its beautiful, quality Stainless Steel Trim will instantly transform your Kitchen's look and feel. A Built-in Microwave makes you kitchen seem more stylish, less cluttered and higher value, because the Microwave becomes part of the kitchen rather than looking out of place on the counter and taking up valuable room.
A Combination or Combi Microwave, has a Microwave, Grill and Convection Oven Function. This allows you to Cook your food quickly thanks to the Microwave, but with authentic Taste and Texture thanks to the Oven and Grill which can be used to finish off meals, for example giving your Jacket Potato a Crispy Skin.
The BMOG25LIXH has a massive 25 Litre Capacity with a 31.5 cm Turntable – enough for the largest of plates so you don't need to hunt for a suitably sized plate every time you want to heat something up.
As well as an Autocook Menu, Auto Defrost function and 95 minute Cooking Timer, this Microwave boasts a Child Lock making it ideal for families with Kids.
This Microwave Comes with the Trim already attached for Easy Installation into a Kitchen Cavity / Cupboard. It also comes ready with a 3-Pin British Plug and is CE Certified.
integrated microwave stainless steel
Features:
Quick Start Function (30 Seconds, Full Power)
Defrost by Weight
Defrost by Time
Kitchen Timer
Multi-Section Cooking – this allows you to for example Program the Microwave to first Defrost food for an amount of time and then start cooking when its done.
2500W Convection Oven with or without Pre-Heating (Temperature Range 130-220 Degrees C)
1100W Grill with Automatic Reminder to tell you to Turn Over your Food
900W Microwave Power
95 Minute Cooking Timer
Auto Defrost
Child Lock
Specifications:
315mm Turntable
25 Litre Capacity
Silver Housing
Stainless Steel Frame
Stainless Steel Cavity
Frameless Design (Trim already around the Microwave)
Product Specification
Dimensions
450 × 388 × 595 mm
Functions
Defrost by Time,Defrost by Weight,Function – Auto Re-Heat,Function – Baked Potato,Function – Cake,Function – Chicken,Function – Fish,Function – Meat,Function – Pasta,Function – Pizza,Function – Soup,
Product Downloads
Can't quite find what you're looking for?
If you can't find the document that you're looking for, our team will be happy to help. Drop us an email, give us a call or open up a chat, and we'll do everything we can to help!
HELP CENTRE
Delivery and Returns
Free next day delivery
Free arranged delivery, 5-7 working days
Must be signed for
Free Home Delivery Service
Appliances may be brought into your home at the Driver's discretion, providing access is not an issue
The Delivery Company will contact you to book in the delivery
30 day returns policy
We offer a simple, no fuss returns policy:
STEP 1 – Make sure you do not install and or use the item and keep all the packaging
STEP 2 – Simply let us know via Email within 30 days of receipt/delivery that you wish to return the item by Emailing: [email protected]
STEP 3 – We'll give you instructions and a Returns number that you need to write on a piece of paper and stick to the outside of the box (DO NOT WRITE ON THE BOX PLEASE)
STEP 4 – Track the item and when you can see it has arrived get in touch. Once we have checked it to make sure it is still brand new and can be sold as brand new we will refund you in full….That's it!
Damaged items Policy
Our appliances are carefully & professionally picked and packed and the couriers we use take great care to make sure items arrive in pristine condition. However, on occasion damages will happen. To help us get any issues resolved as quickly as possible, please make sure you follow the following instructions:
STEP 1 – Report damage and send photos to [email protected] within 48 hours of delivery
STEP 2 – Do not install the items, this will invalidate a claim and could be dangerous