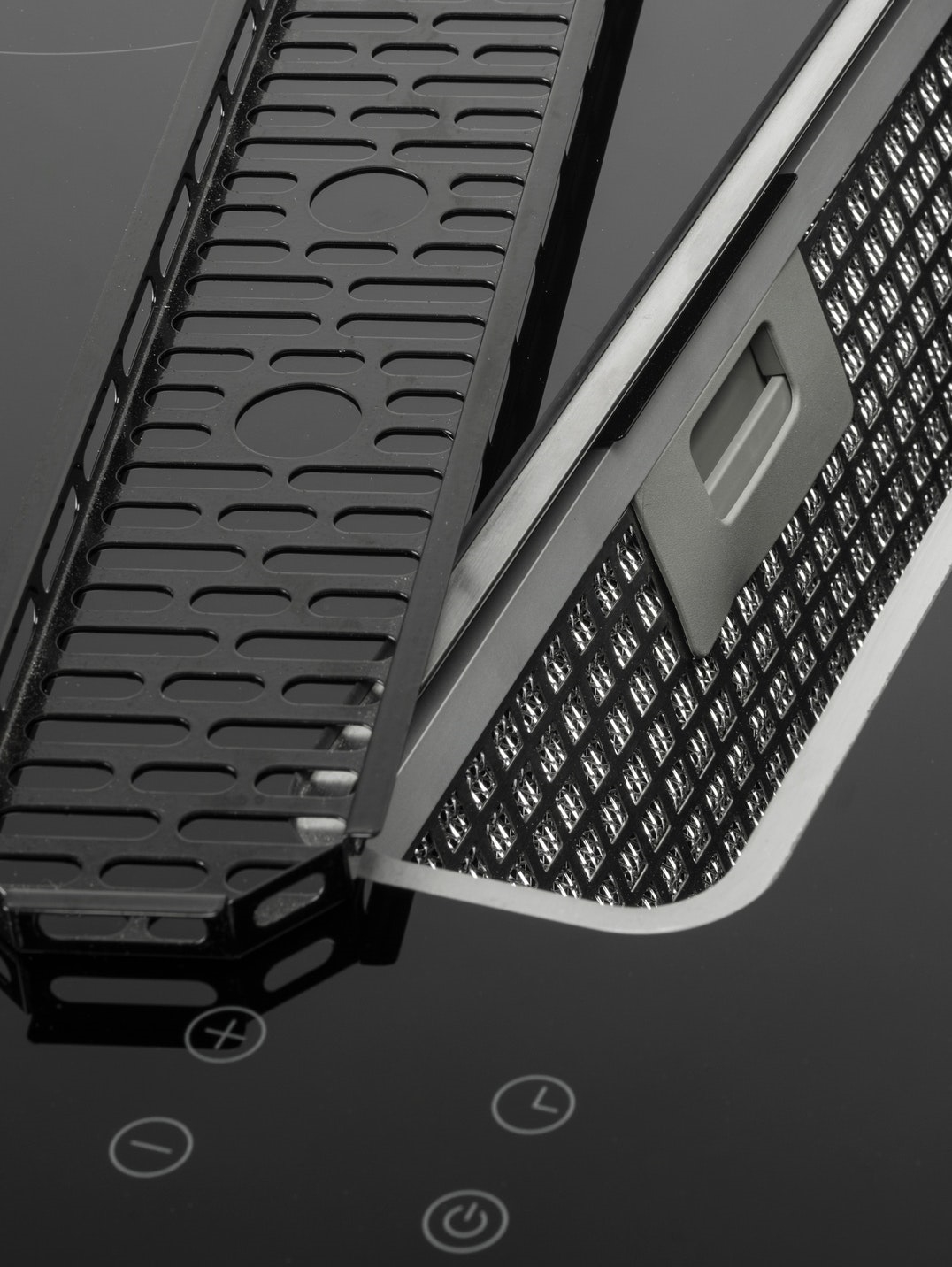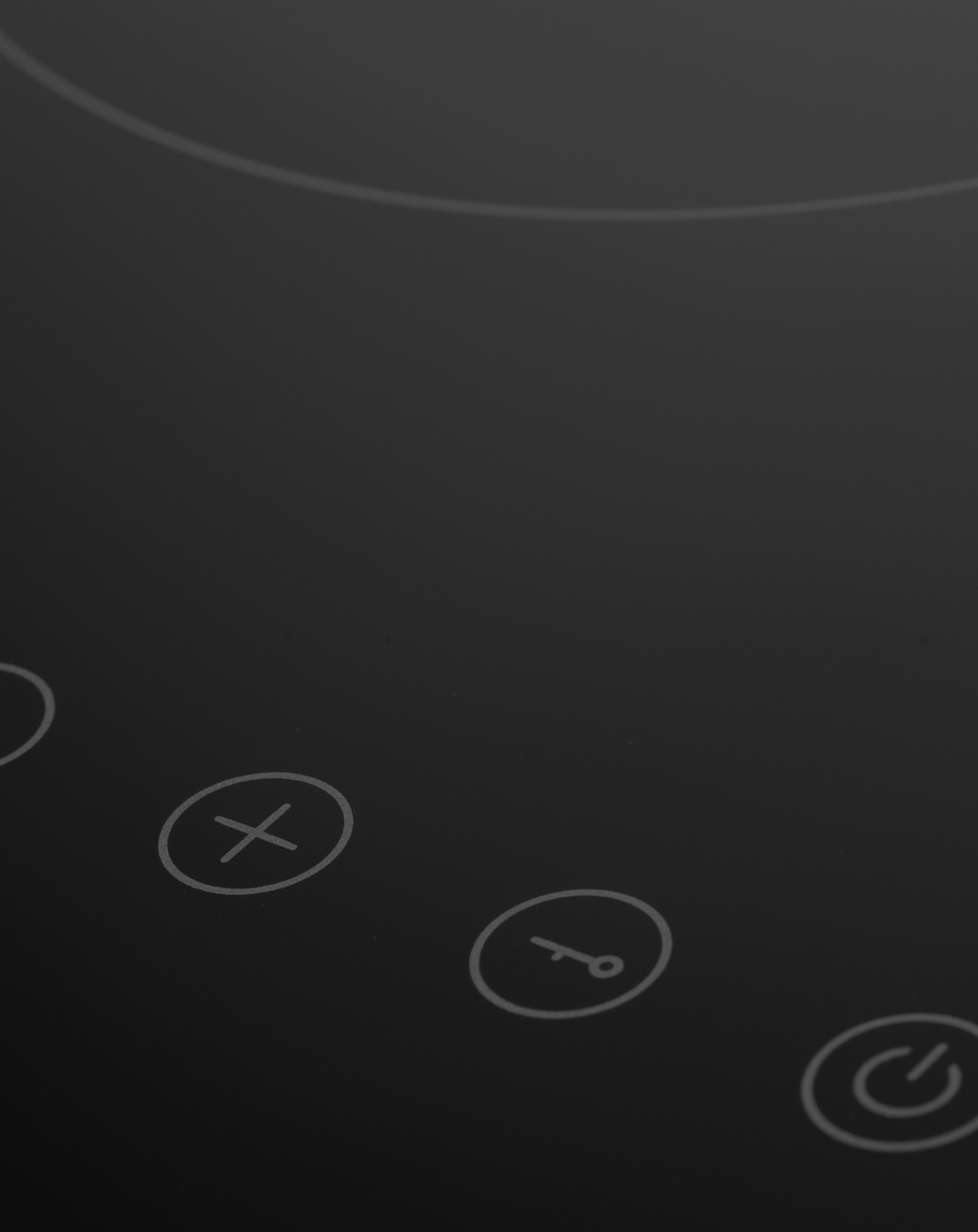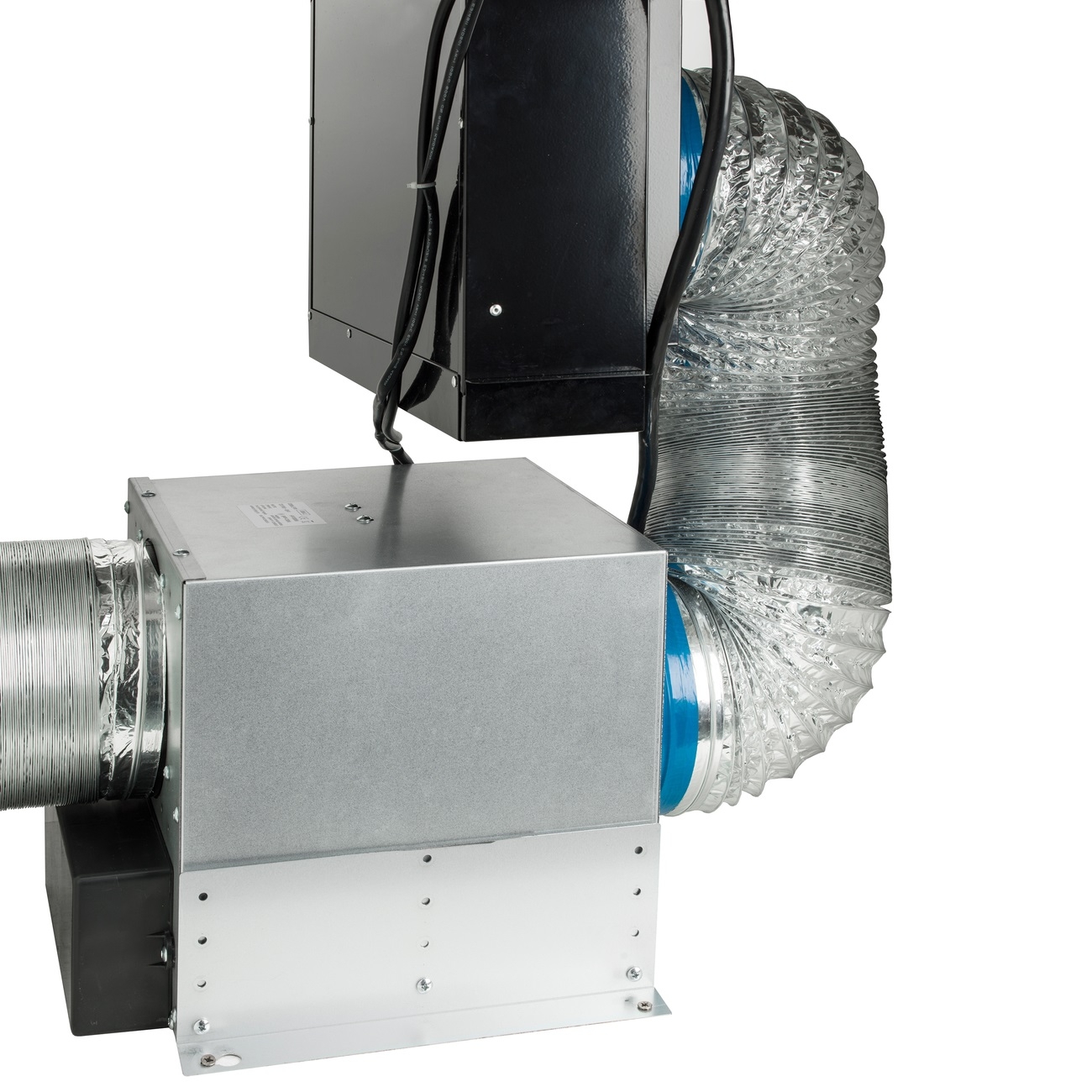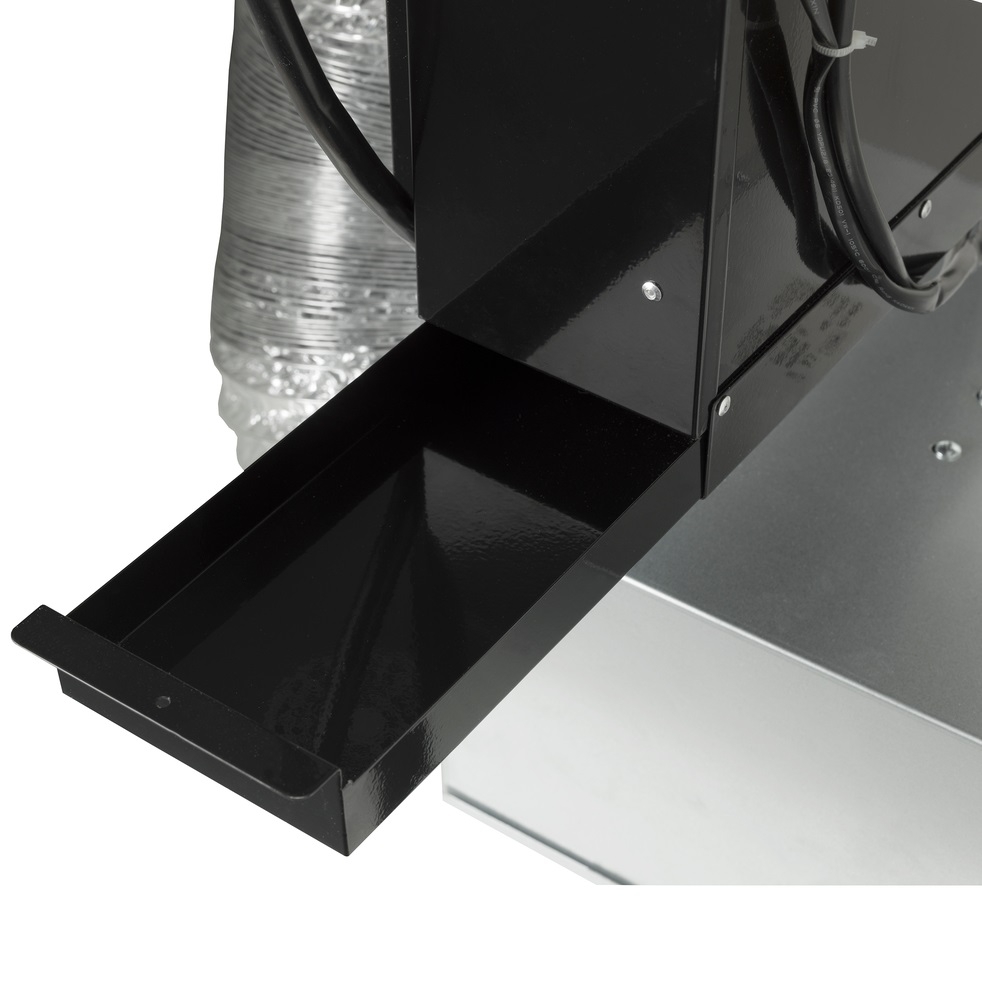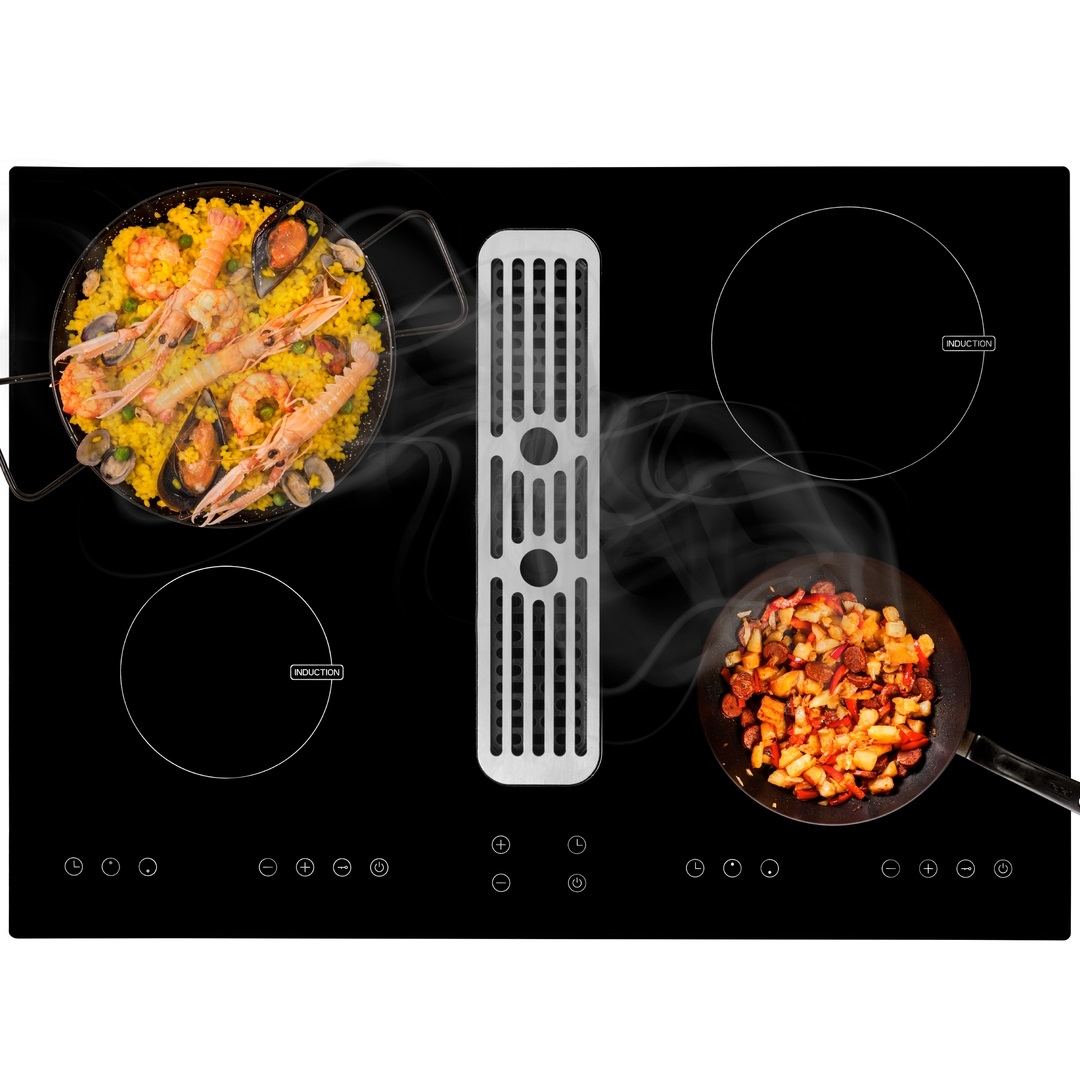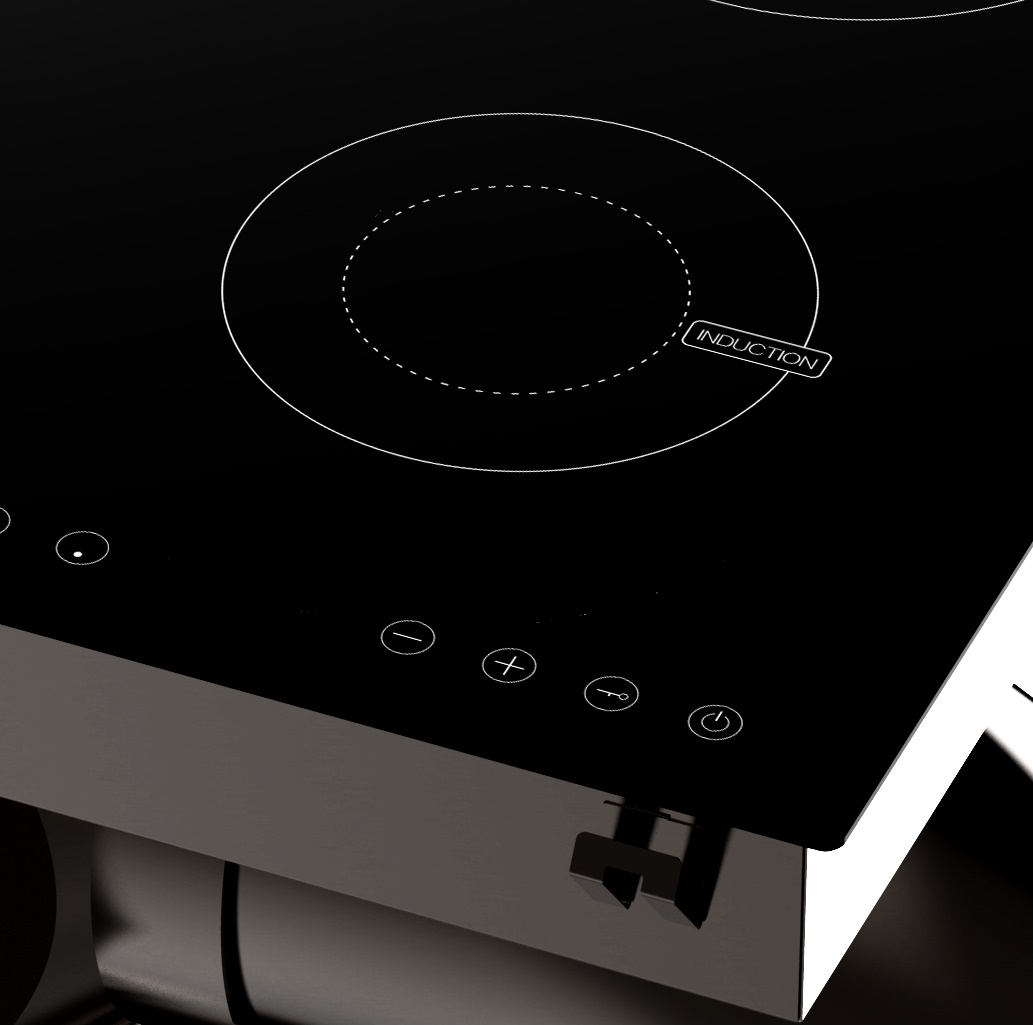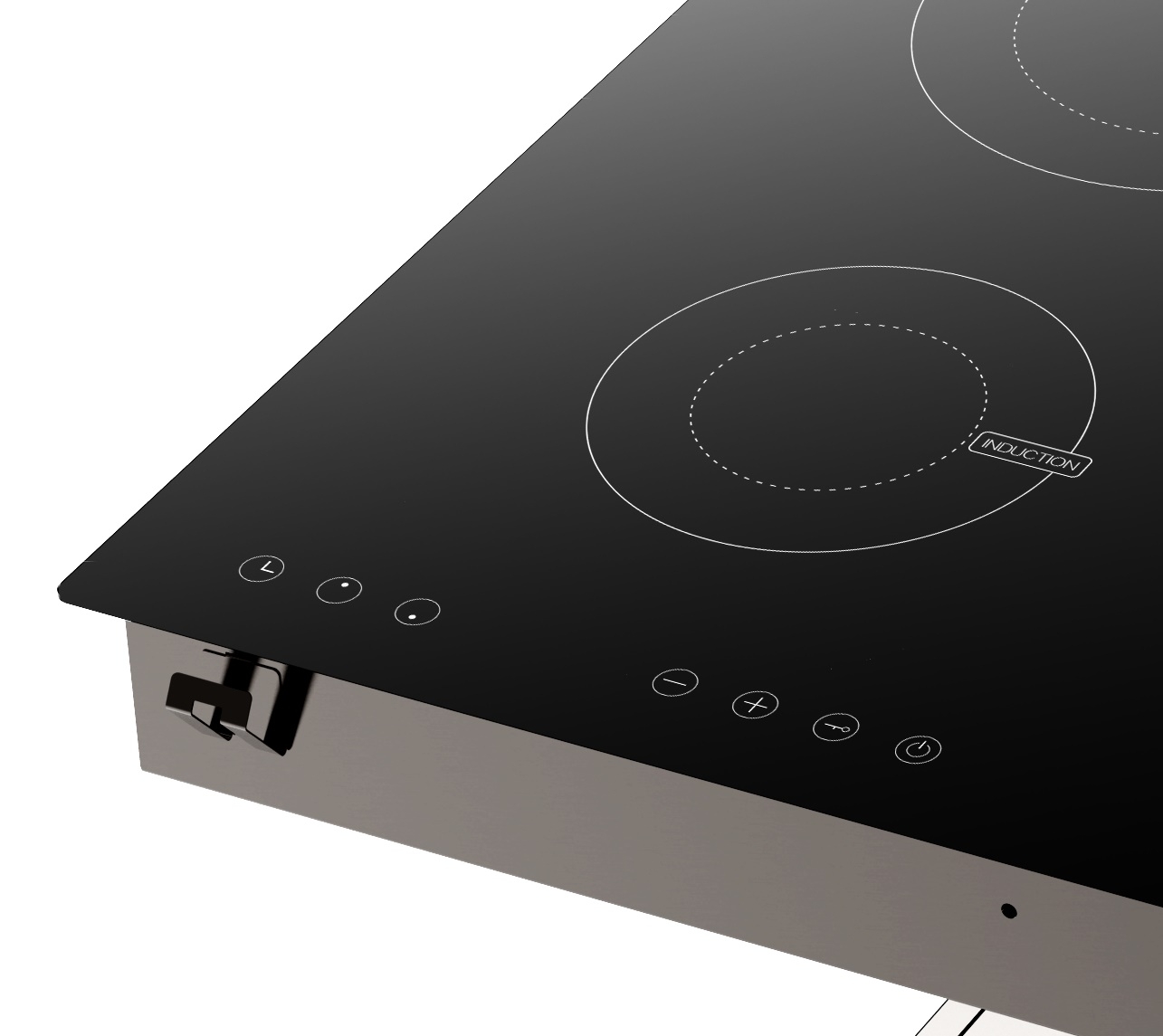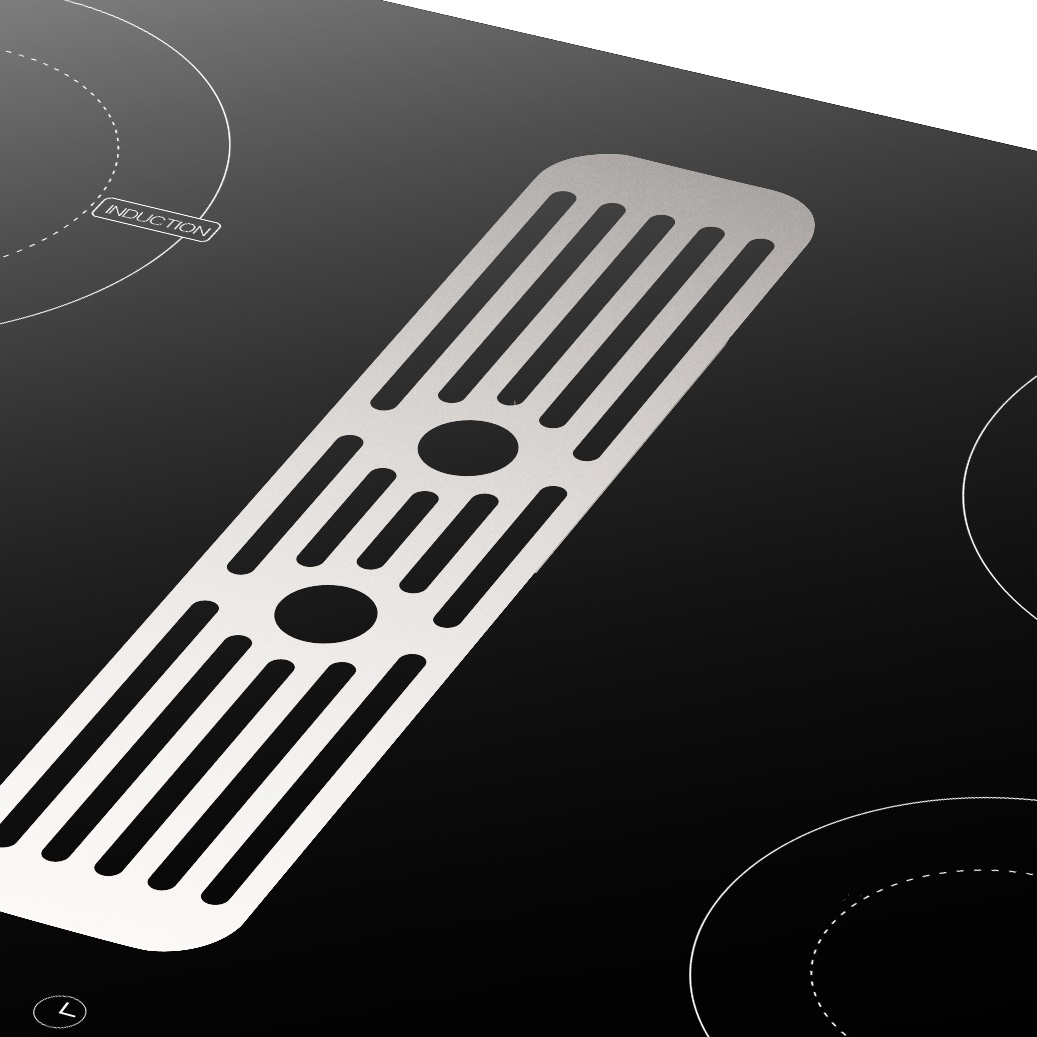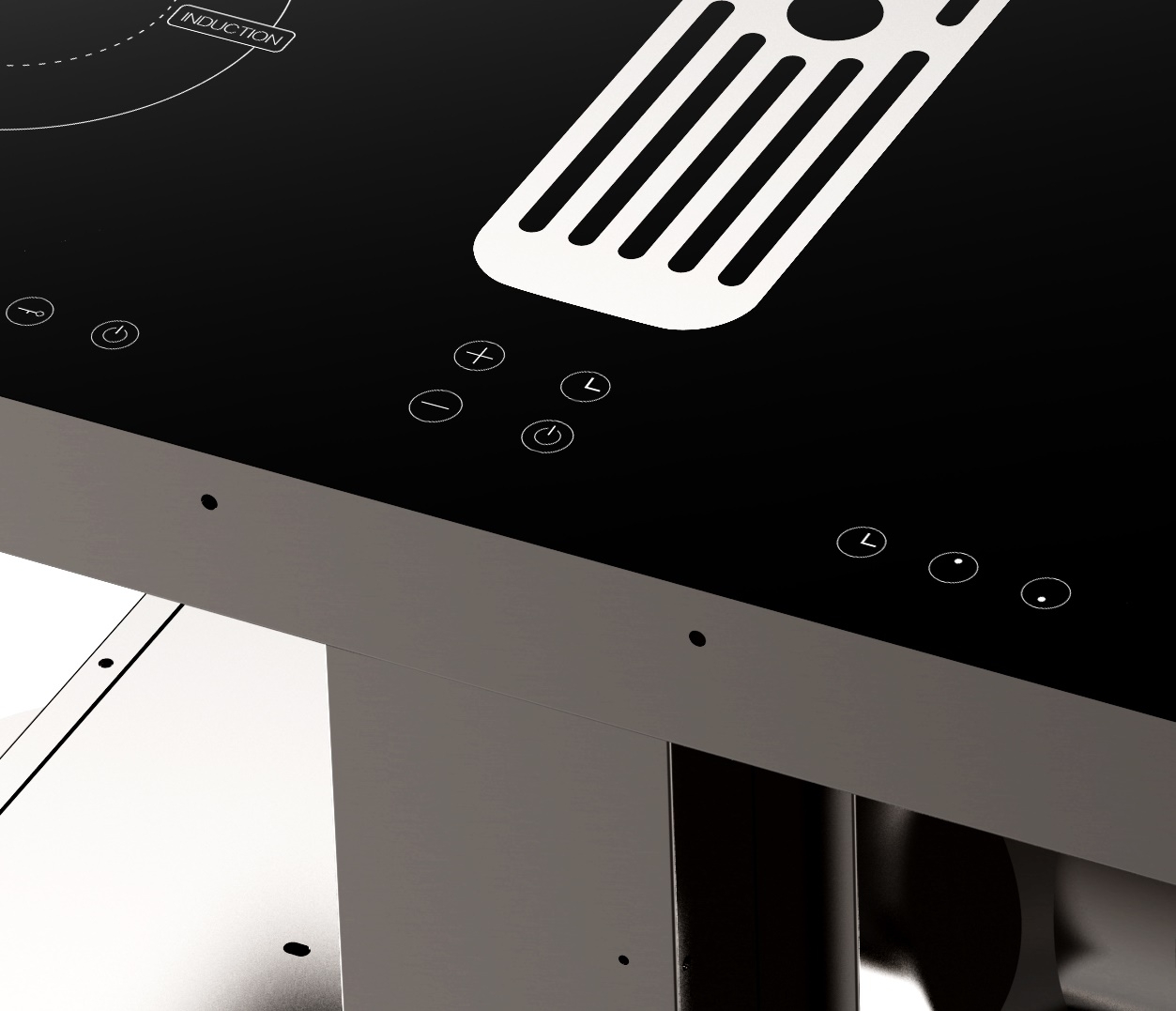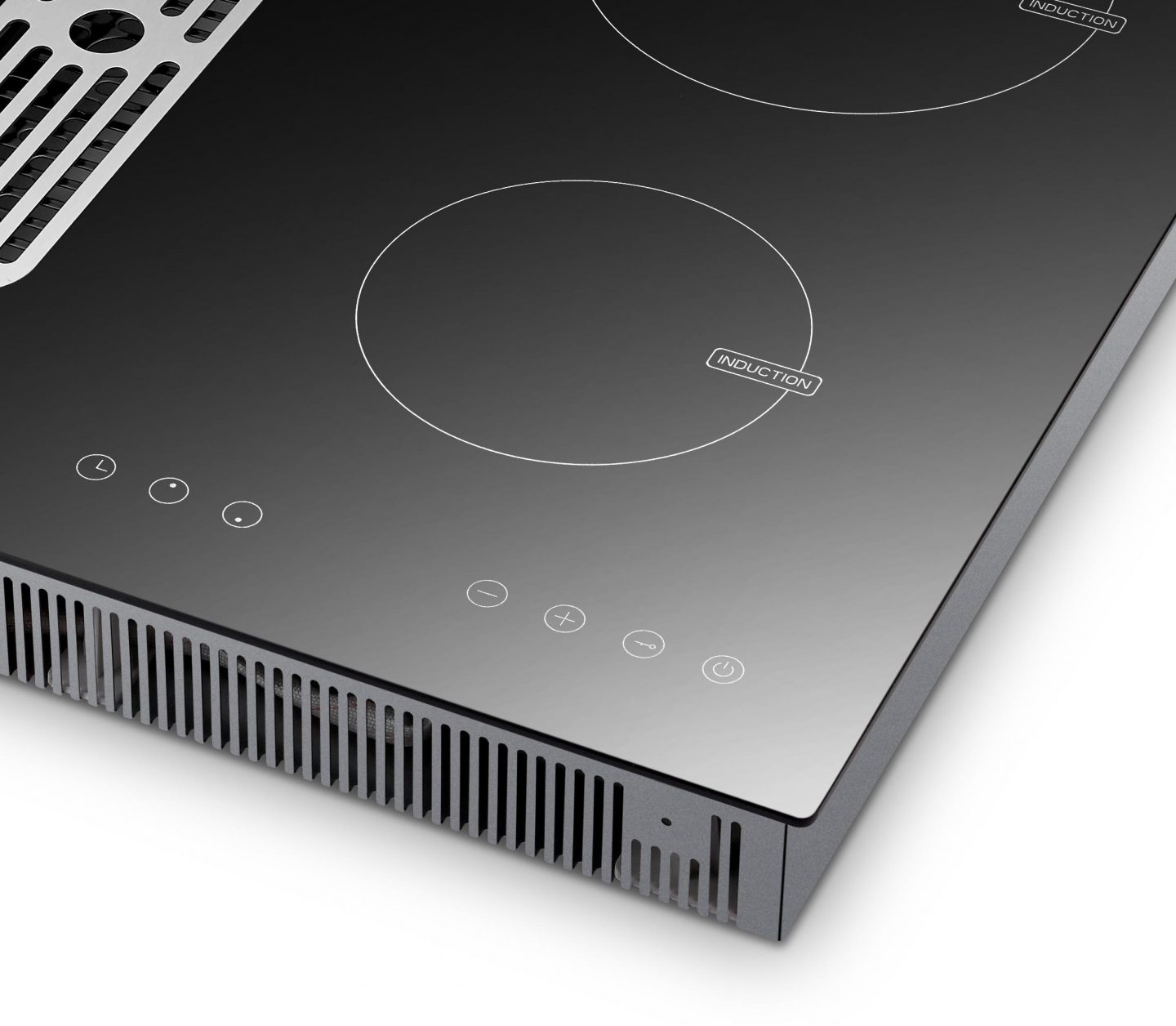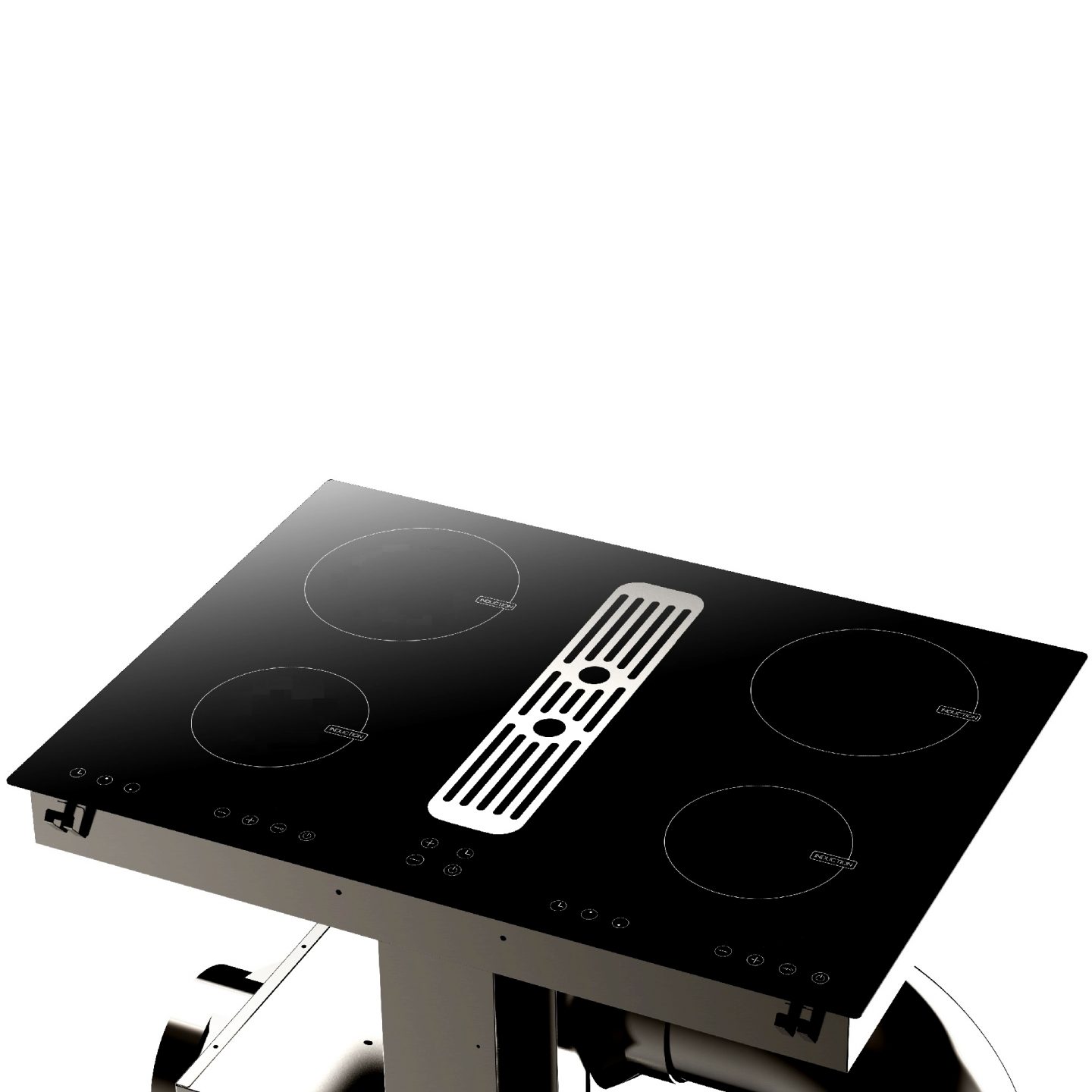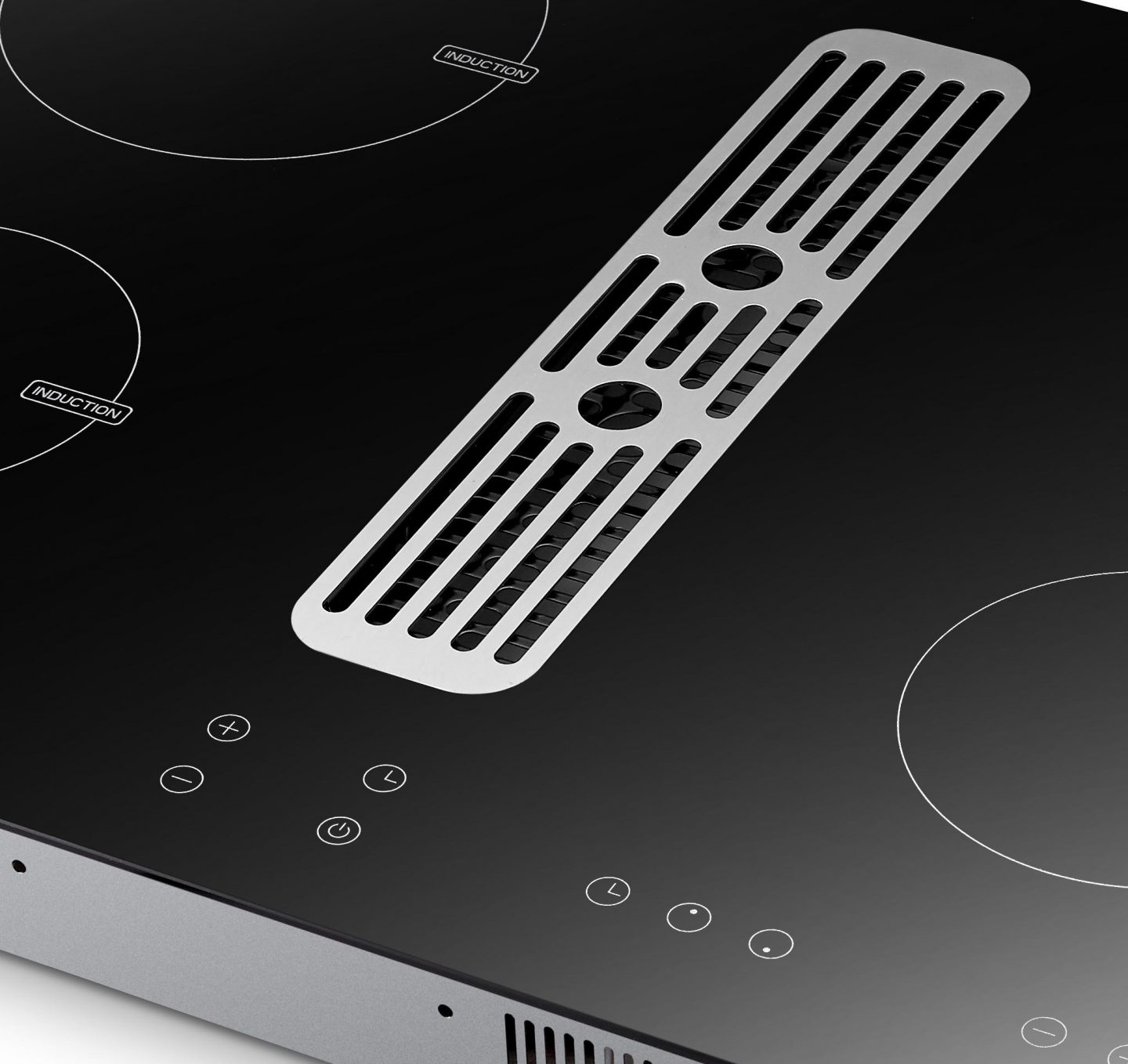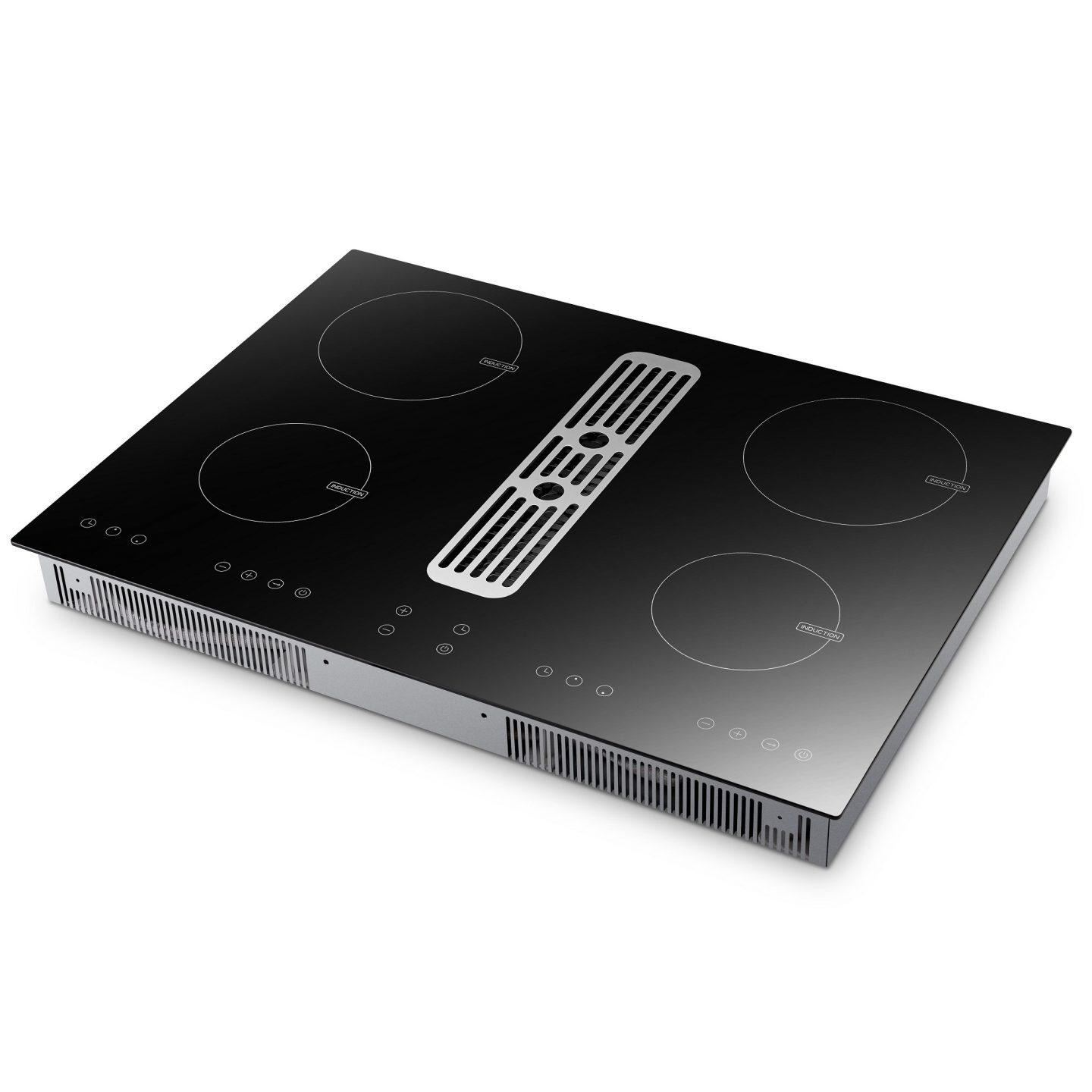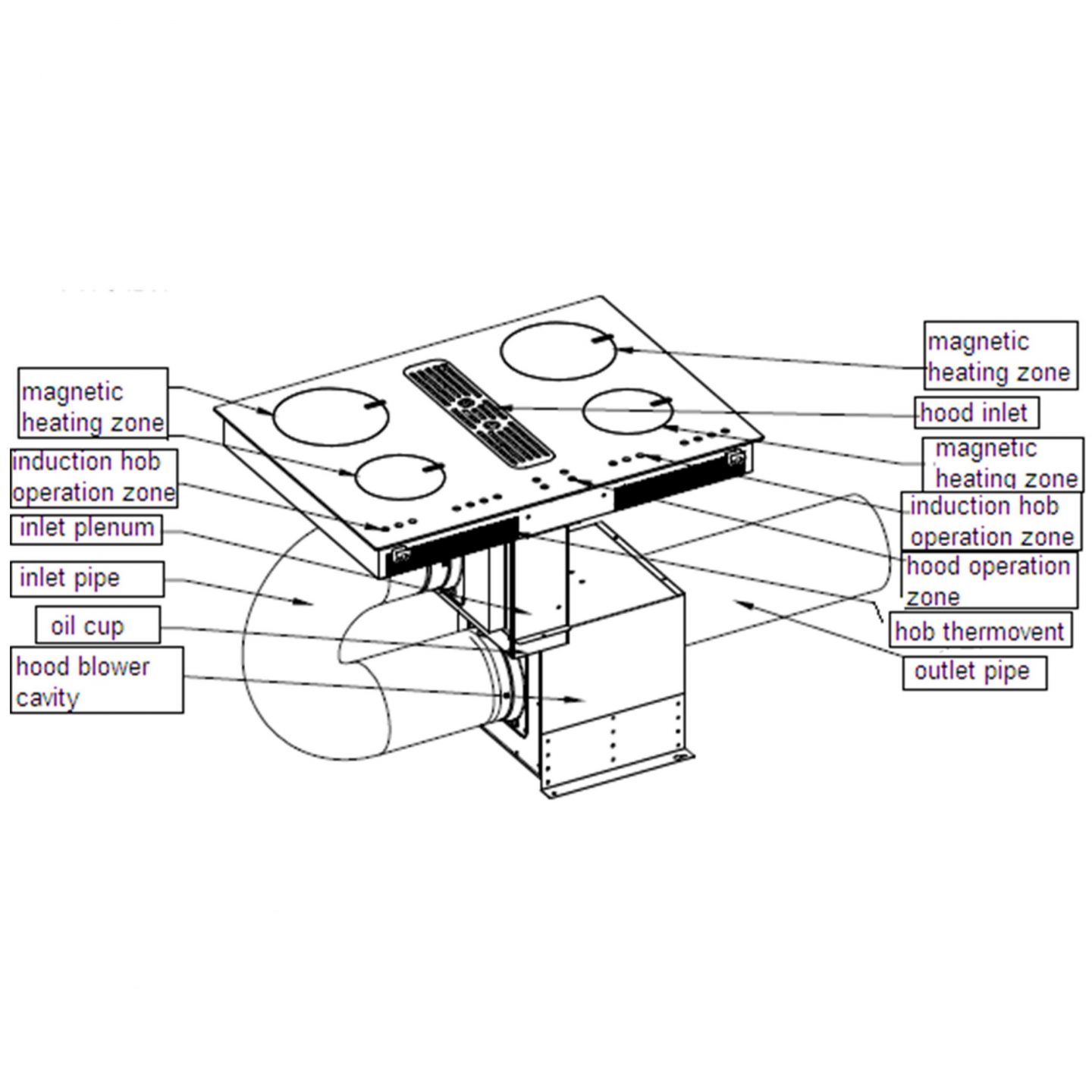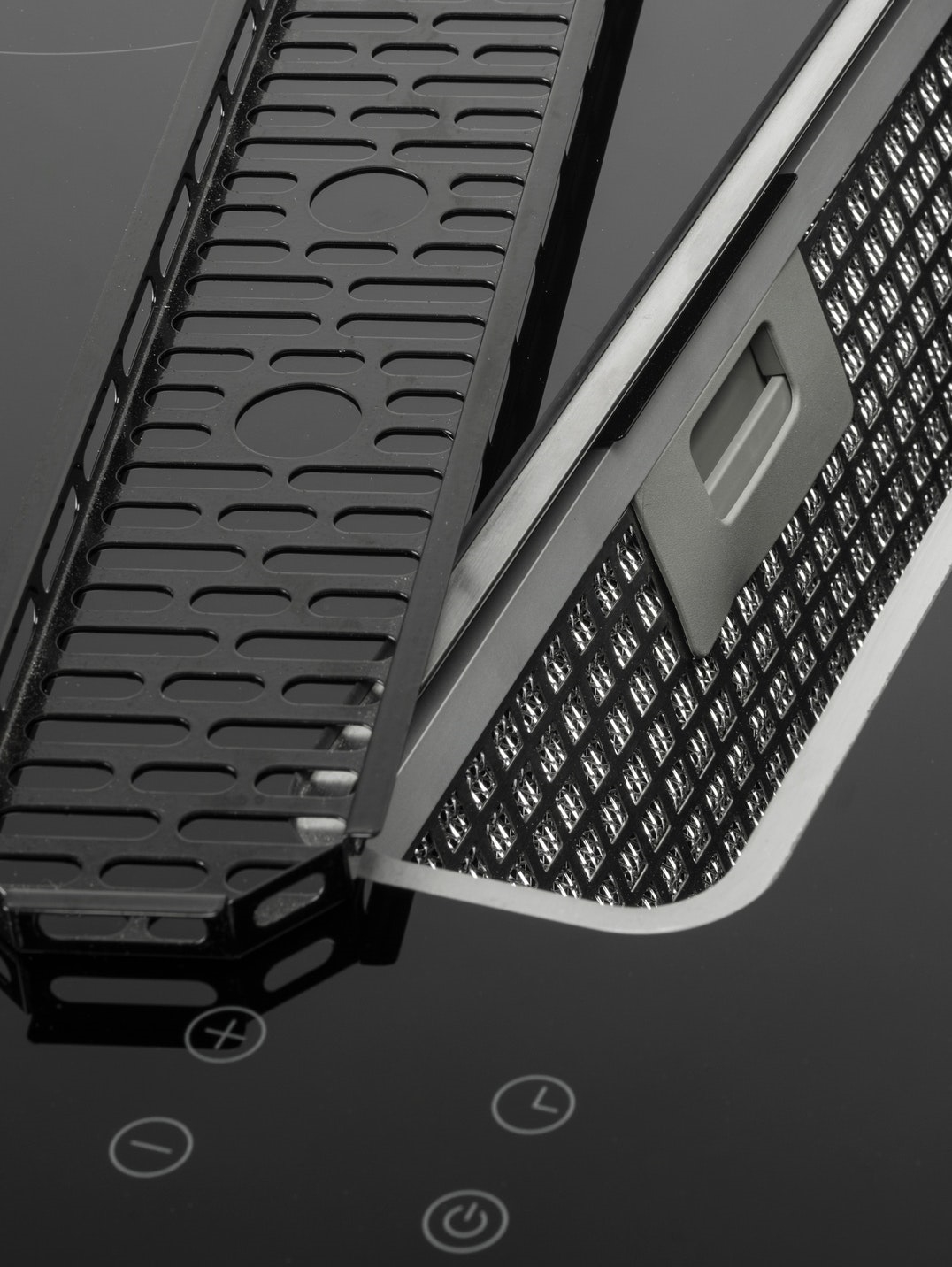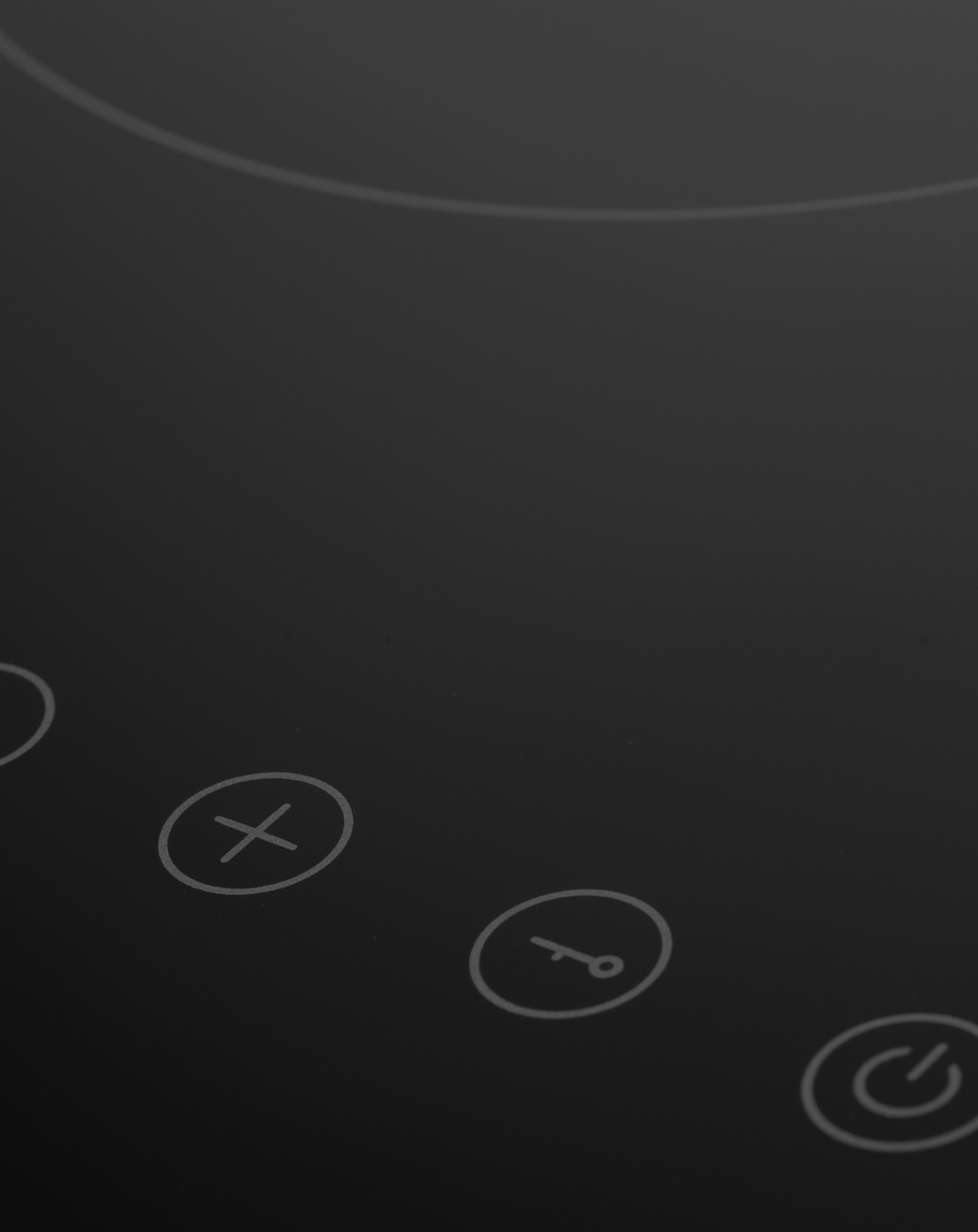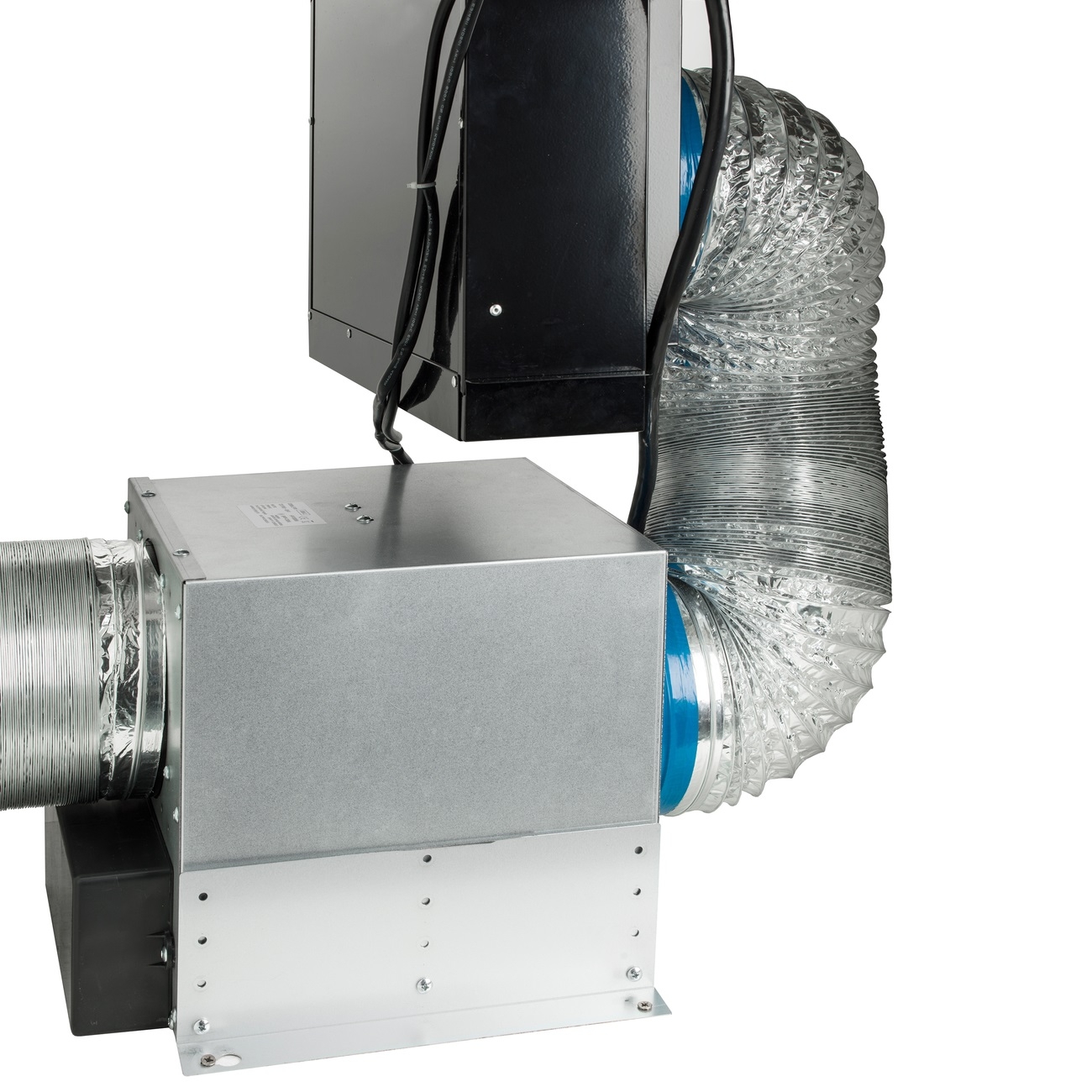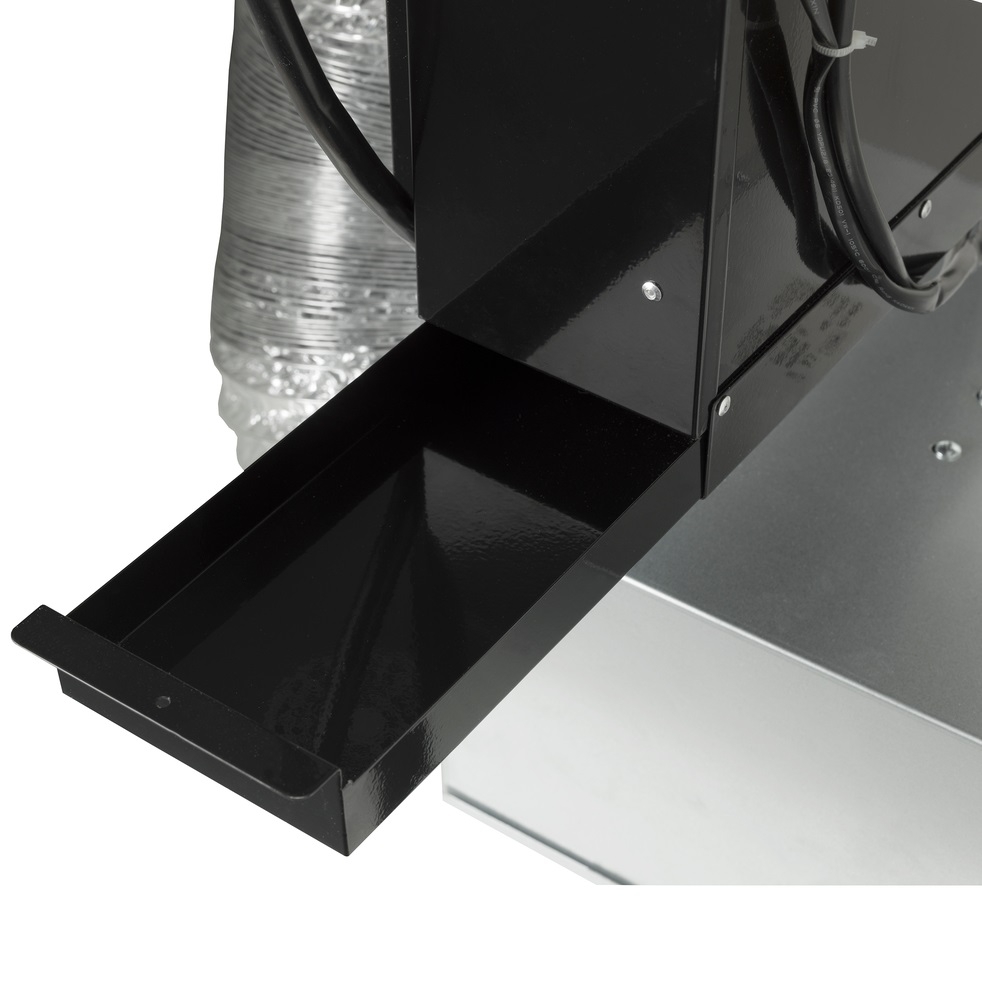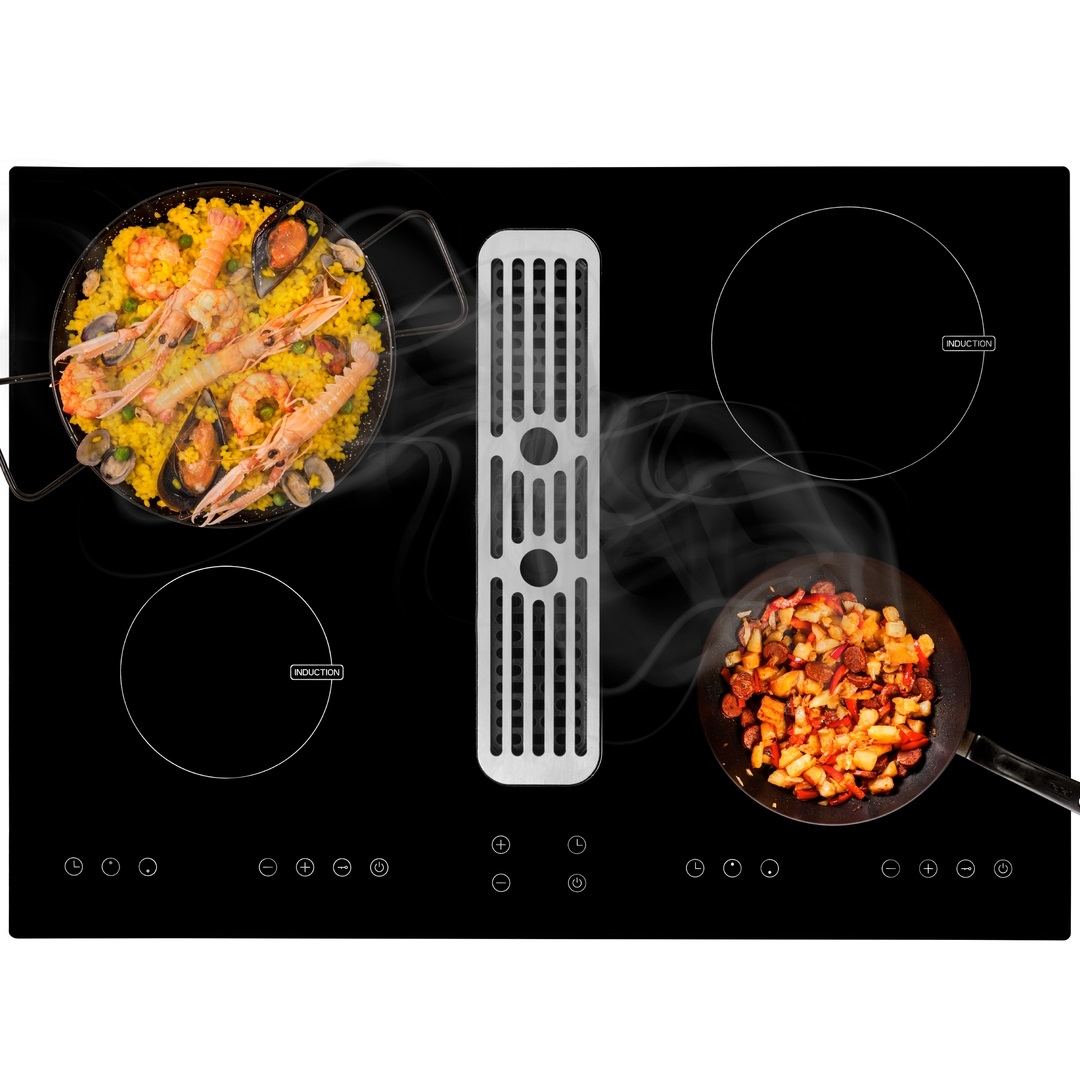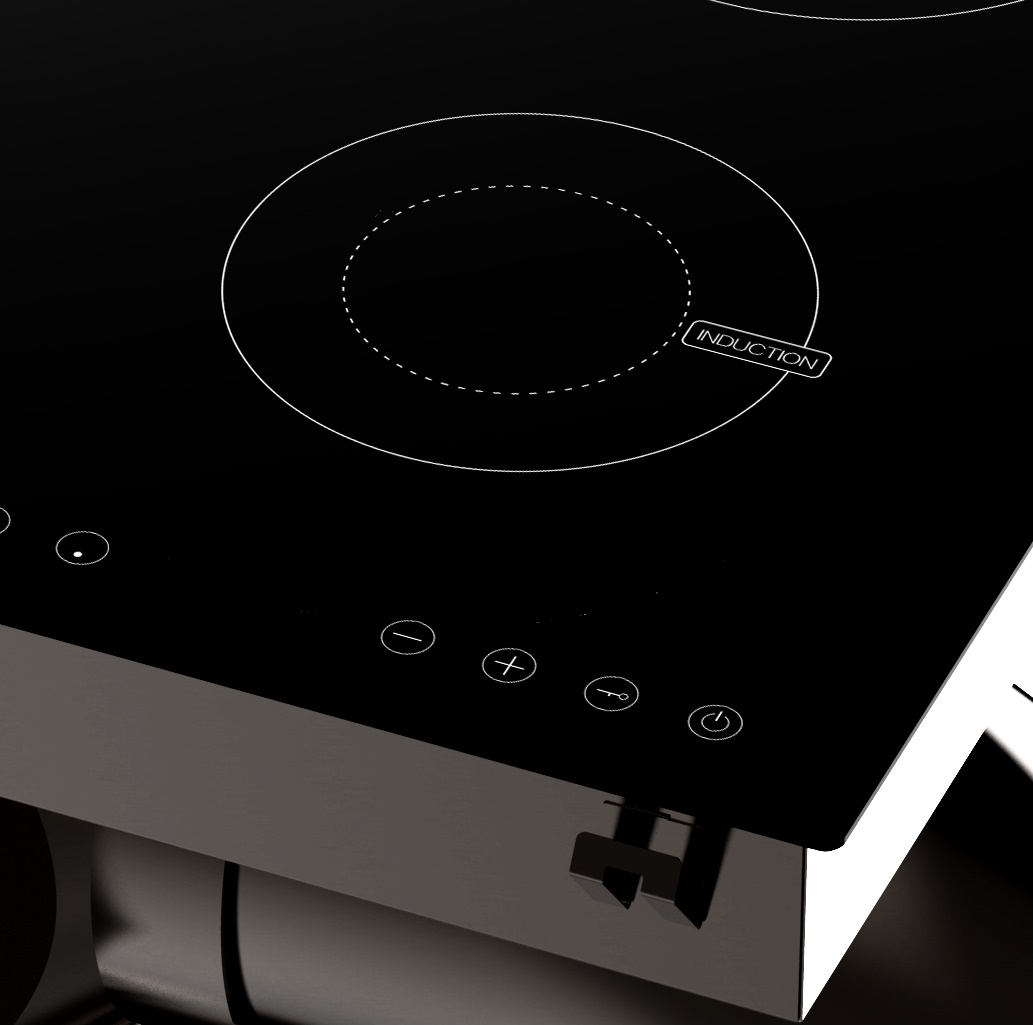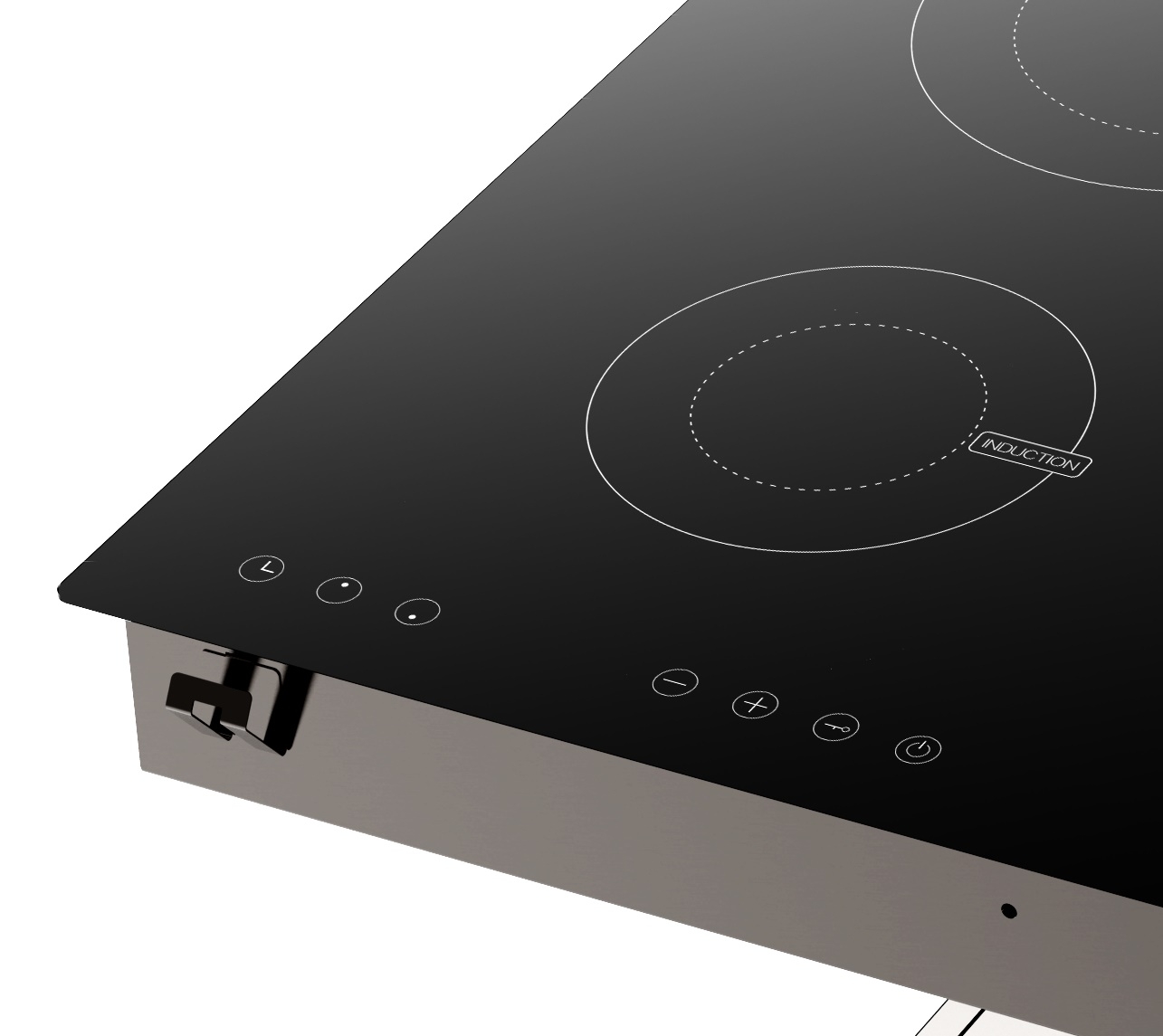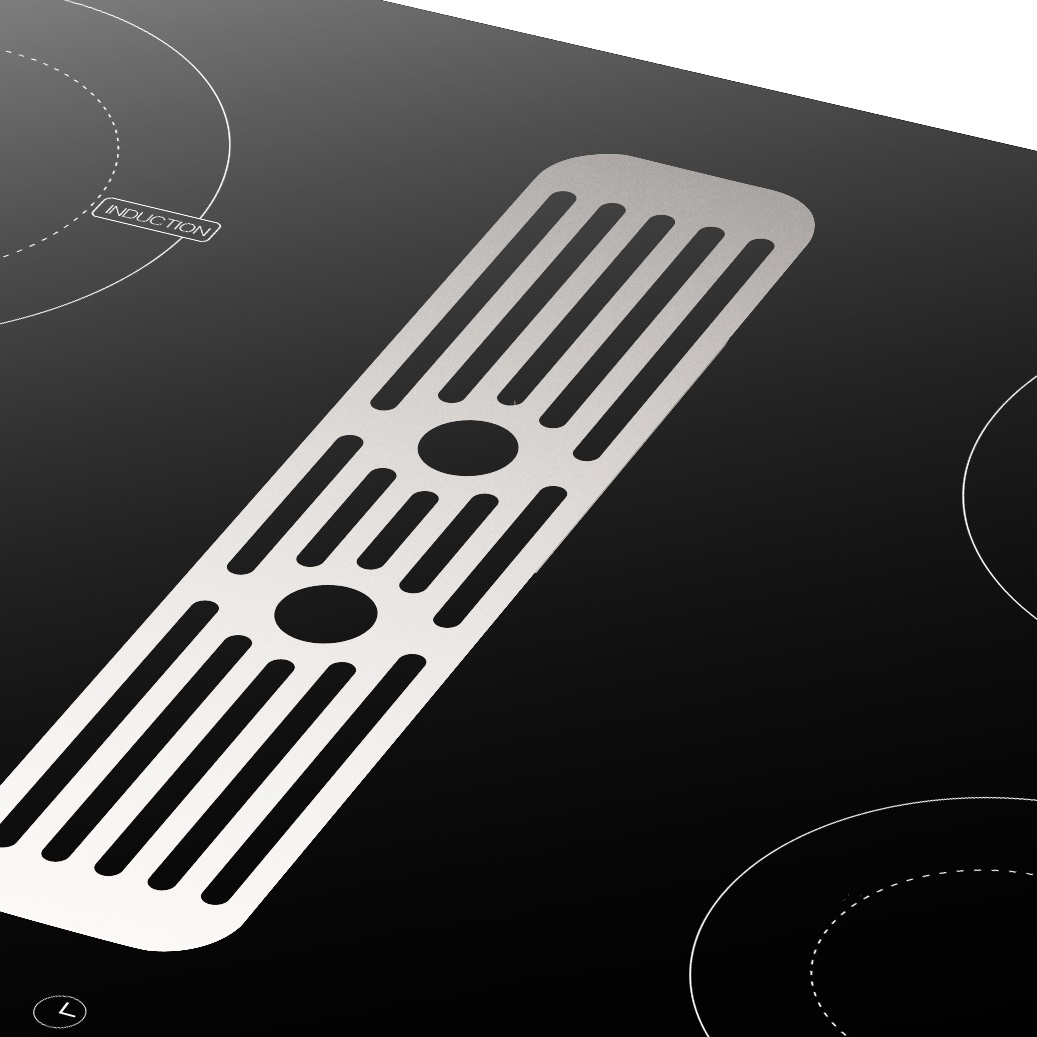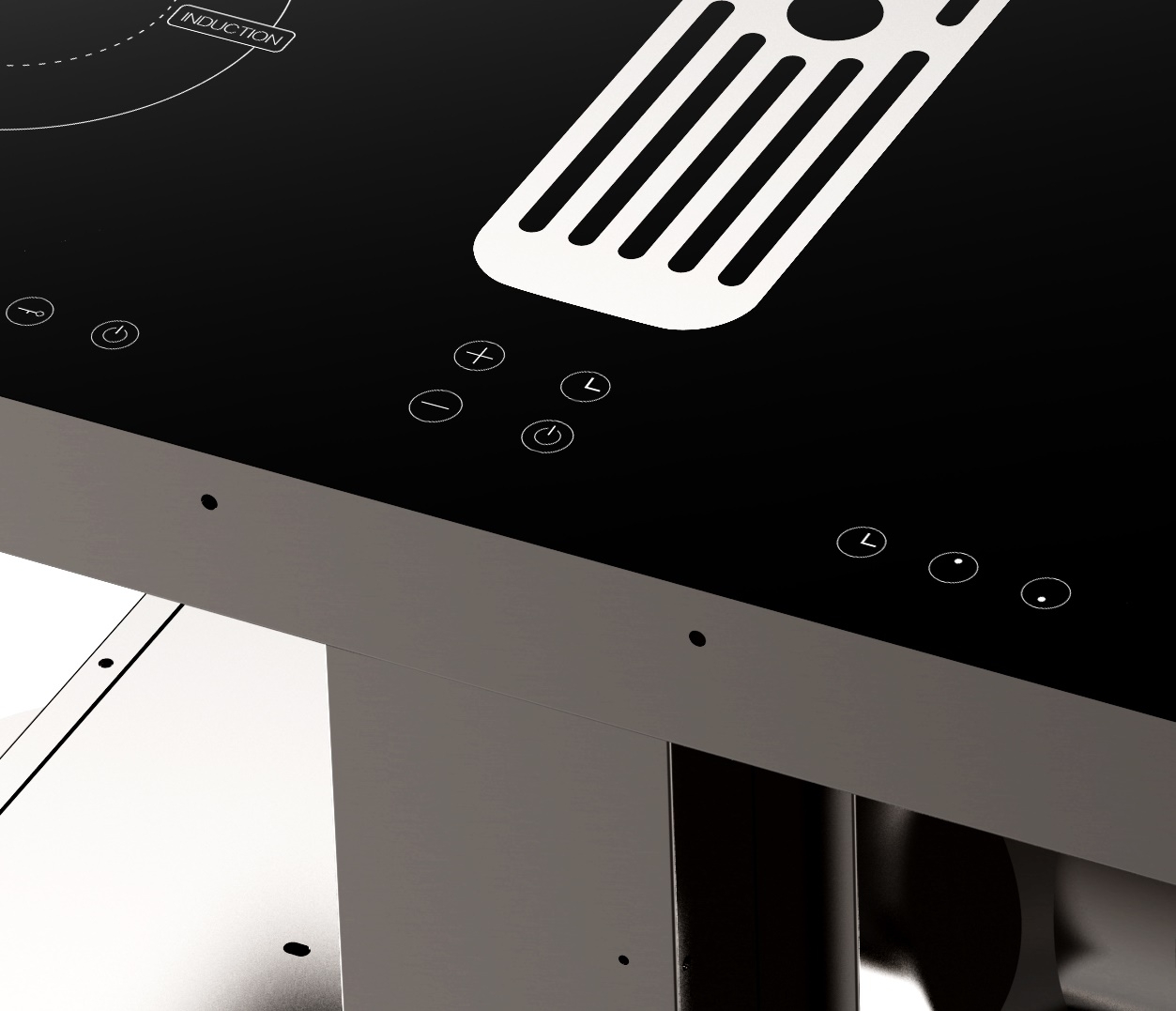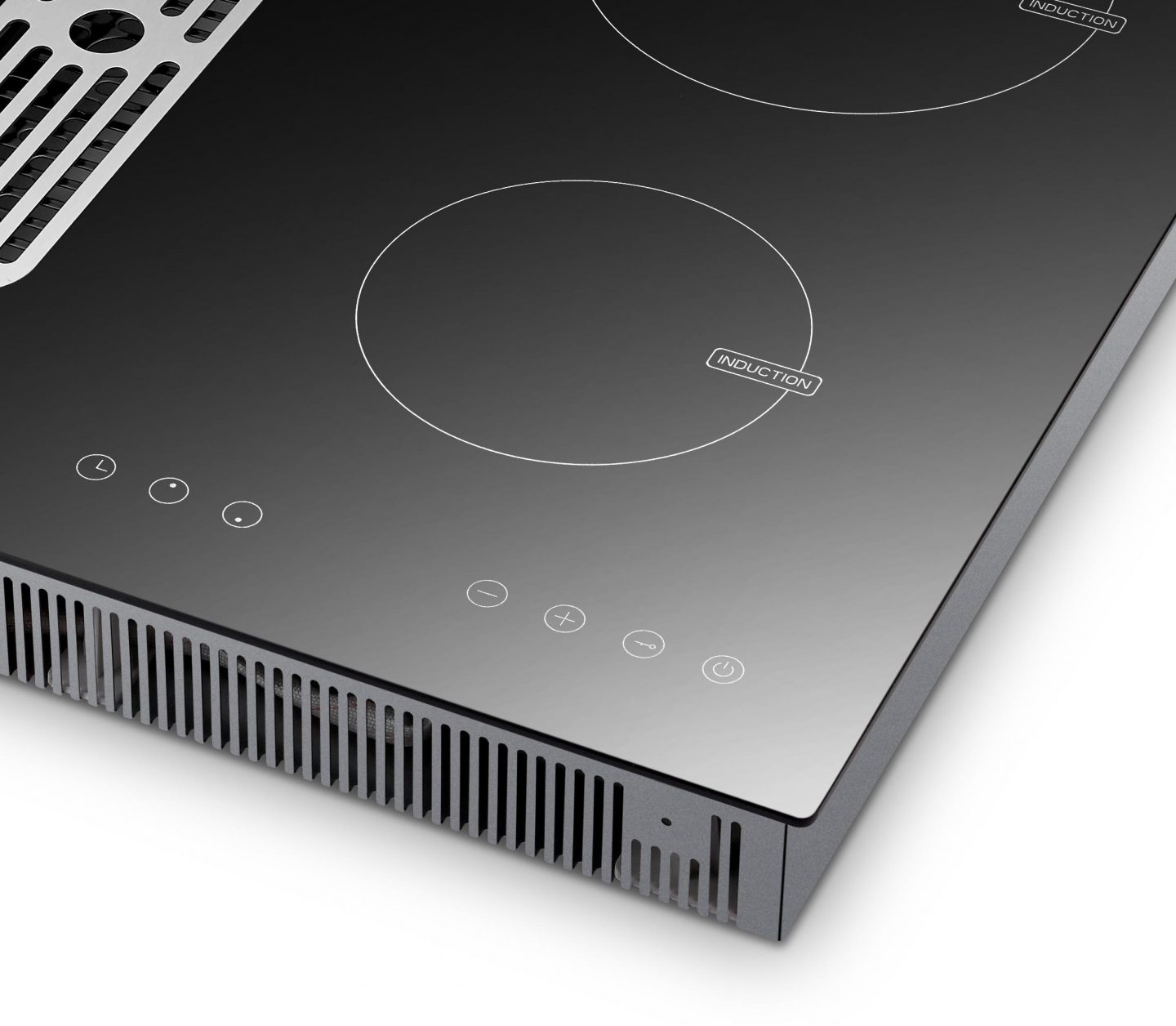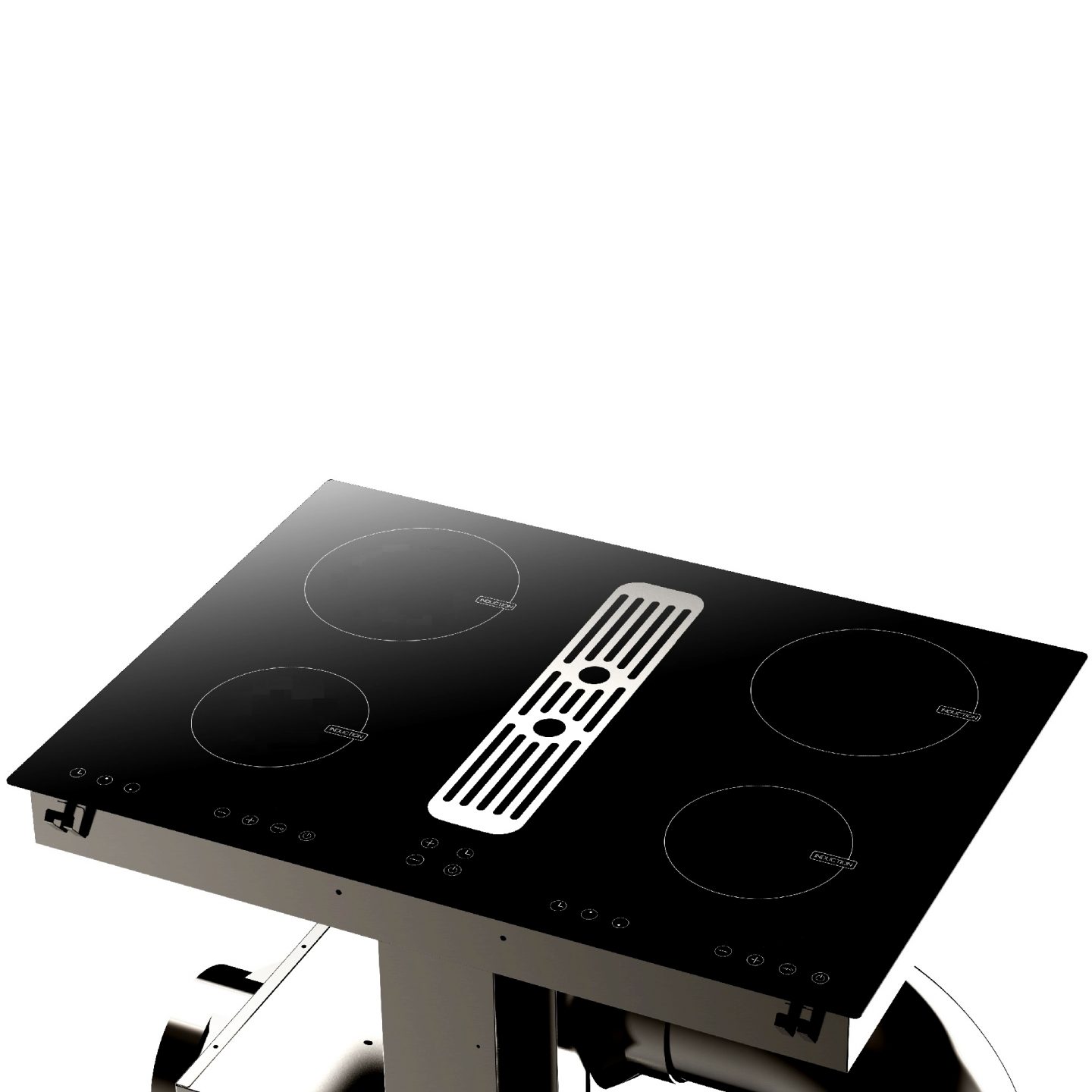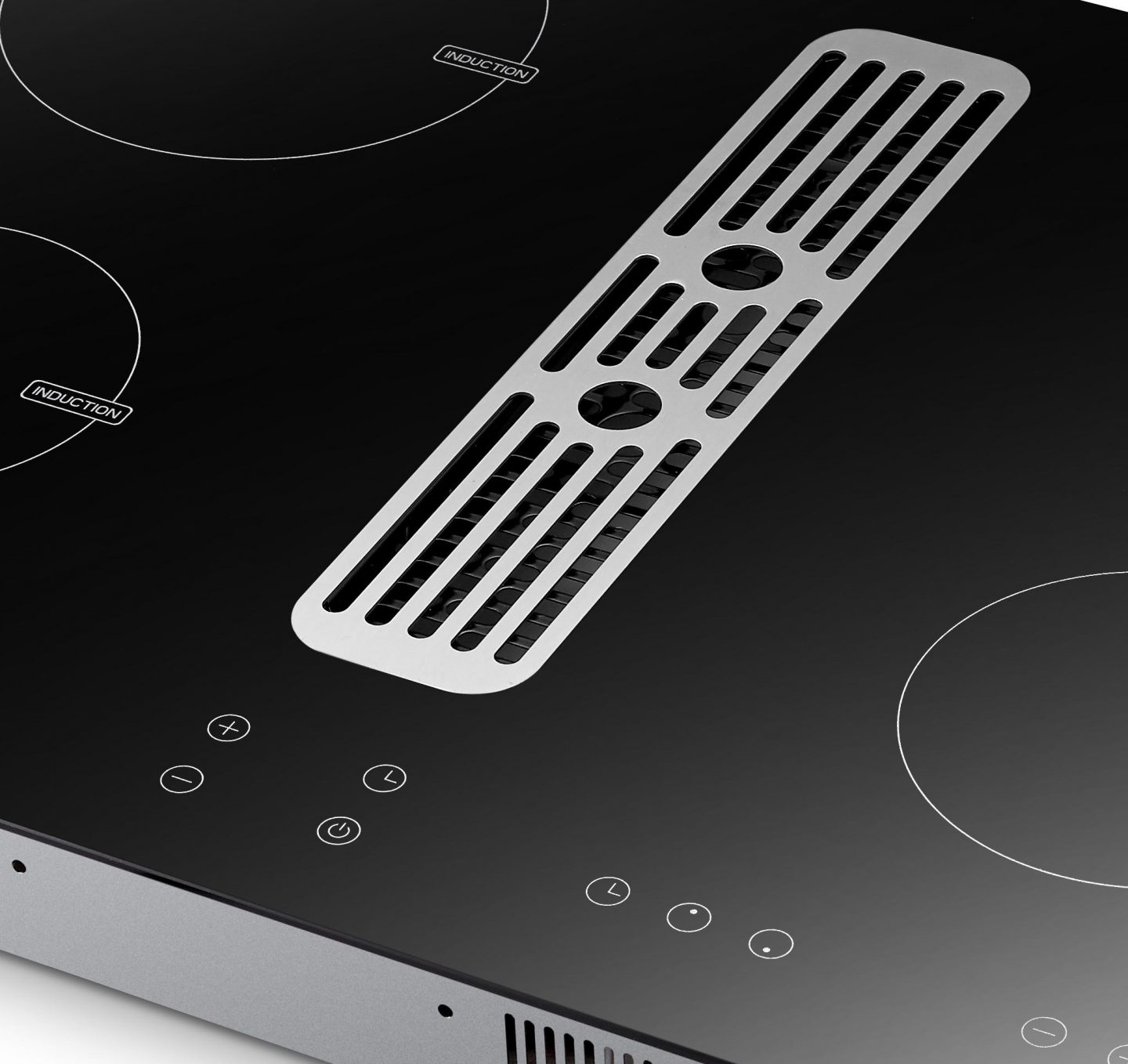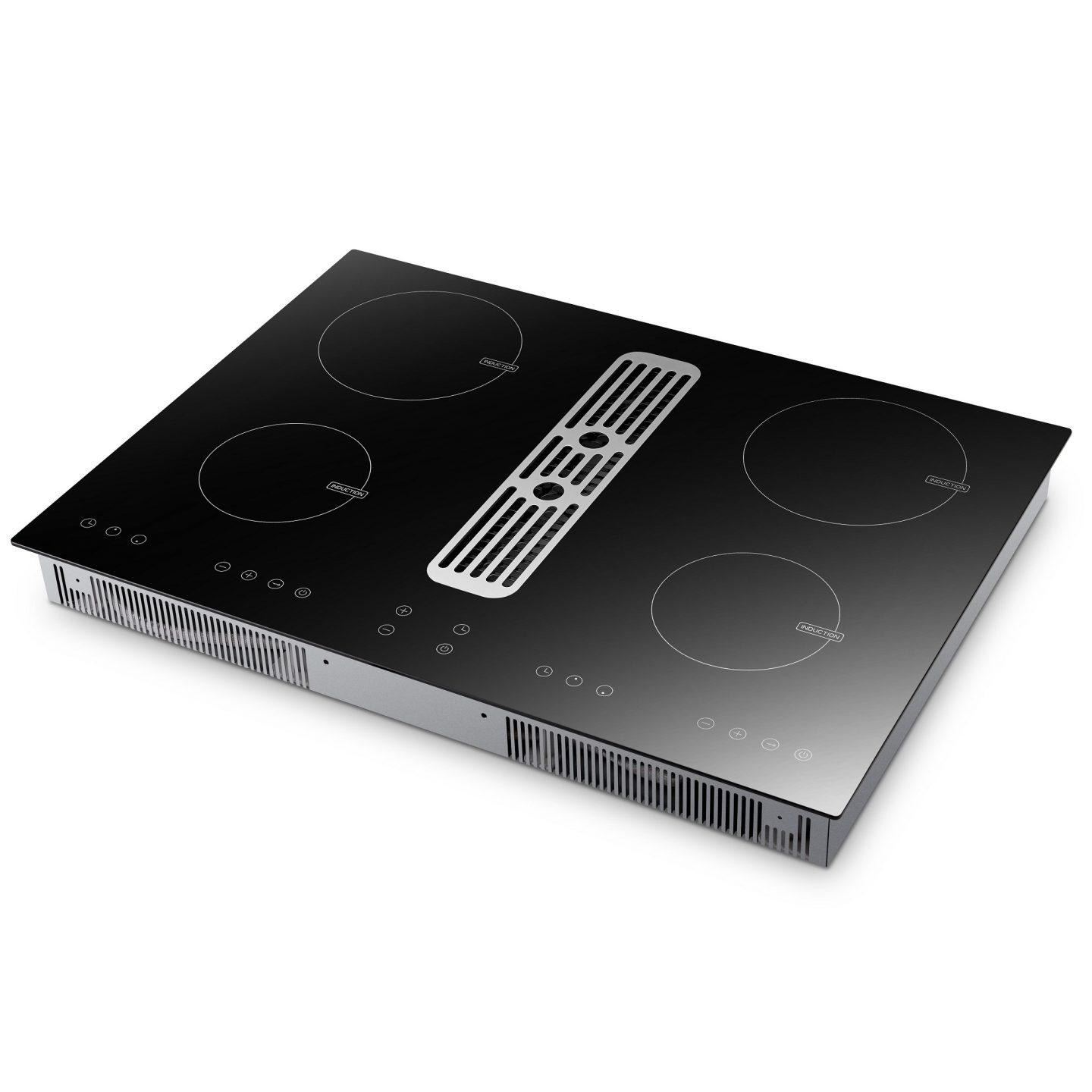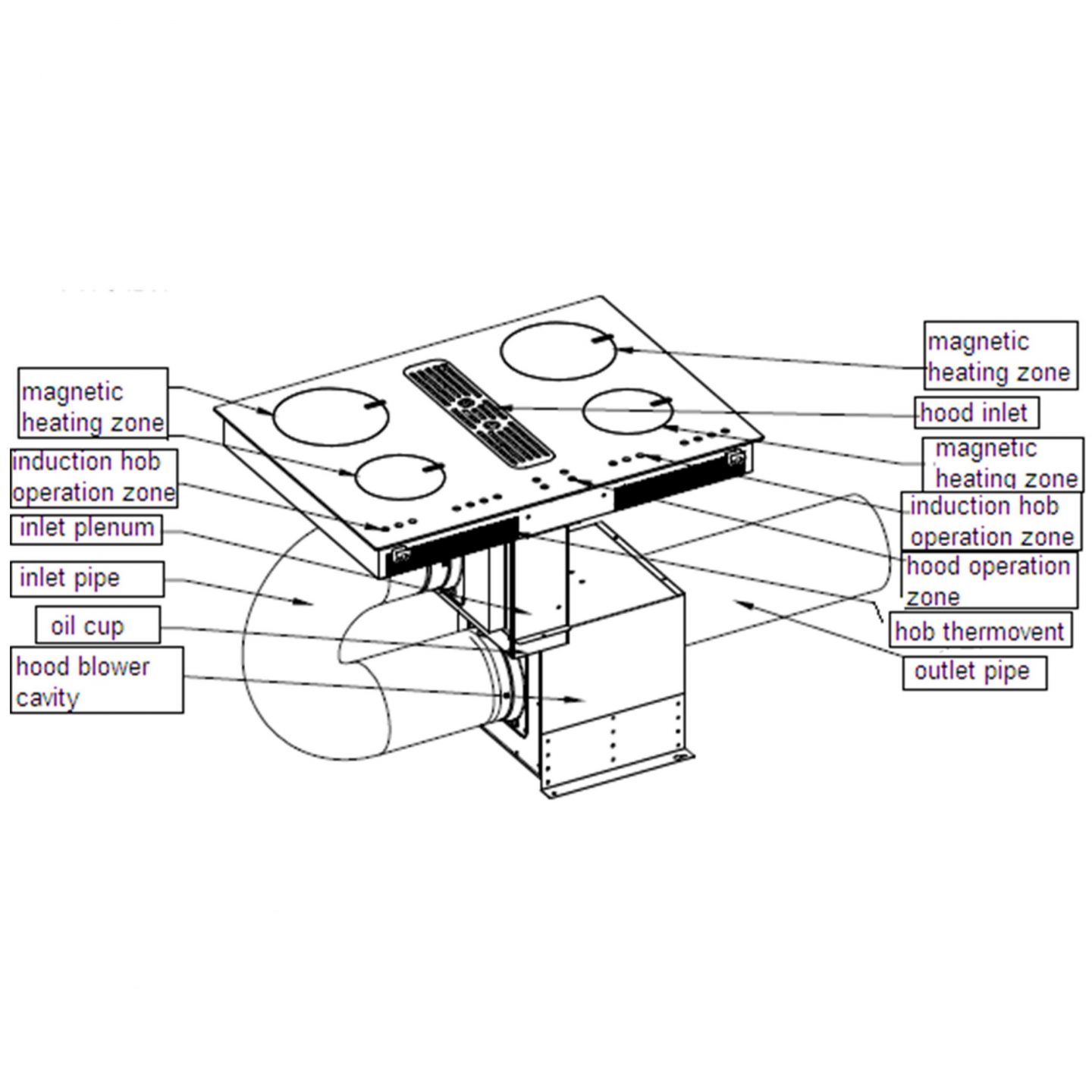 Cookology CIHDD700 70cm Induction downdraft cooker hood
Order now for estimated delivery 24th May
In stock at our warehouse now
Free delivery when you order today
Cookology CIHDD700 70cm Induction Hob with Built-in Downdraft Extractor Fan
Developed by Cookology, this incredible appliance combines a 70cm, 4 zone induction hob with a downdraft cooker hood, extracting the fumes and smells from cooking through the inlet in the middle of the hob and out of your kitchen.

The CIHDD700 looks stunning and will steal the show in any kitchen. You also get a choice of 2 different inlet grills, a stainless steel and a black cover, to suit your kitchen's design and by combining the hob and downdraft, you save space above your worktop, making your kitchen feel more open and spacious.

As with all induction hobs, you get instant power where the magnetic field created, heats induction compatible pans directly (steel or iron based), saving energy and time as well as giving you immediate responsiveness when it comes to turning the temperature up or down quickly.

The induction hob has 2 powerful 2.5kW zones at the back and 2 smaller 1.5kW zones at the front. You also get a 99 minute timer to help you stay in control and prevent you overcooking your carefully prepared meals.

You also get some fantastic features that make the hob safer such as a child-lock to prevent little fingers playing with the controls and pan detection so only a pan will heat up instead of for example a spoon left on the hob.

The downdraft hood has 3 speeds with a maximum extraction rate of 504m³/hour, helping keep your kitchen clear of smells and smoke and generally making your kitchen a much more comfortable environment for you and your guests. You also get a handy 5 minute timer on the hood that will continue extracting for another 5 minutes.

To install this, you will need an electrician to wire up the 3 wires from the hob to a 40amp cooker cable in your kitchen. The downdraft comes with two flexible ducting hoses. One connects the outlet on the hob to the inlet of the motor and another 2 metre hose connects to the outlet on motor, so you can redirect the air back into your kitchen if recirculating (carbon filter required, not included) or outside (external wall vent required, not included).

combined induction and downdraft hood

Cooker Hood features:

Choice of 2 inlet grills included
Washable Grease Filter
Grease collection drawer

Technical features:
Power consumption 8380W (induction hob 8KW & cooker hood 380W)
Cooker hood expansion pipe diameter φ150mm
Cooker hood max air flow 504m³/h
Cooker hood wind pressure ≥327Pa
Working environmental temperature

READ MORE

Free up your kitchen and create space above your worktop with this high-end kitchen solution
Developed by Cookology to combine style, quality and performance
Choice of 2 grills included to suit your kitchen's look and feel
The downdraft motor sits hidden under your worktop and extracts smells and smoke from cooking
Create your own custom product bundles
Cookology products are designed to look amazing together. You can build your personalised bundle by adding a product from each category and getting a discount on the whole lot.
Product Description
Cookology CIHDD700 70cm Induction Hob with Built-in Downdraft Extractor Fan
Developed by Cookology, this incredible appliance combines a 70cm, 4 zone induction hob with a downdraft cooker hood, extracting the fumes and smells from cooking through the inlet in the middle of the hob and out of your kitchen.
The CIHDD700 looks stunning and will steal the show in any kitchen. You also get a choice of 2 different inlet grills, a stainless steel and a black cover, to suit your kitchen's design and by combining the hob and downdraft, you save space above your worktop, making your kitchen feel more open and spacious.
As with all induction hobs, you get instant power where the magnetic field created, heats induction compatible pans directly (steel or iron based), saving energy and time as well as giving you immediate responsiveness when it comes to turning the temperature up or down quickly.
The induction hob has 2 powerful 2.5kW zones at the back and 2 smaller 1.5kW zones at the front. You also get a 99 minute timer to help you stay in control and prevent you overcooking your carefully prepared meals.
You also get some fantastic features that make the hob safer such as a child-lock to prevent little fingers playing with the controls and pan detection so only a pan will heat up instead of for example a spoon left on the hob.
The downdraft hood has 3 speeds with a maximum extraction rate of 504m³/hour, helping keep your kitchen clear of smells and smoke and generally making your kitchen a much more comfortable environment for you and your guests. You also get a handy 5 minute timer on the hood that will continue extracting for another 5 minutes.
To install this, you will need an electrician to wire up the 3 wires from the hob to a 40amp cooker cable in your kitchen. The downdraft comes with two flexible ducting hoses. One connects the outlet on the hob to the inlet of the motor and another 2 metre hose connects to the outlet on motor, so you can redirect the air back into your kitchen if recirculating (carbon filter required, not included) or outside (external wall vent required, not included).
combined induction and downdraft hood
Cooker Hood features:
Choice of 2 inlet grills included
Washable Grease Filter
Grease collection drawer
Technical features:
Power consumption 8380W (induction hob 8KW & cooker hood 380W)
Cooker hood expansion pipe diameter φ150mm
Cooker hood max air flow 504m³/h
Cooker hood wind pressure ≥327Pa
Working environmental temperature
Product Specification
Dimensions
510 × 65 × 700 mm
Number of Extraction Speeds
Product Downloads
Can't quite find what you're looking for?
If you can't find the document that you're looking for, our team will be happy to help. Drop us an email, give us a call or open up a chat, and we'll do everything we can to help!
HELP CENTRE
Delivery and Returns
Free next day delivery
Free arranged delivery, 5-7 working days
Must be signed for
Free Home Delivery Service
Appliances may be brought into your home at the Driver's discretion, providing access is not an issue
The Delivery Company will contact you to book in the delivery
30 day returns policy
We offer a simple, no fuss returns policy:
STEP 1 – Make sure you do not install and or use the item and keep all the packaging
STEP 2 – Simply let us know via Email within 30 days of receipt/delivery that you wish to return the item by Emailing: [email protected]
STEP 3 – We'll give you instructions and a Returns number that you need to write on a piece of paper and stick to the outside of the box (DO NOT WRITE ON THE BOX PLEASE)
STEP 4 – Track the item and when you can see it has arrived get in touch. Once we have checked it to make sure it is still brand new and can be sold as brand new we will refund you in full….That's it!
Damaged items Policy
Our appliances are carefully & professionally picked and packed and the couriers we use take great care to make sure items arrive in pristine condition. However, on occasion damages will happen. To help us get any issues resolved as quickly as possible, please make sure you follow the following instructions:
STEP 1 – Report damage and send photos to [email protected] within 48 hours of delivery
STEP 2 – Do not install the items, this will invalidate a claim and could be dangerous