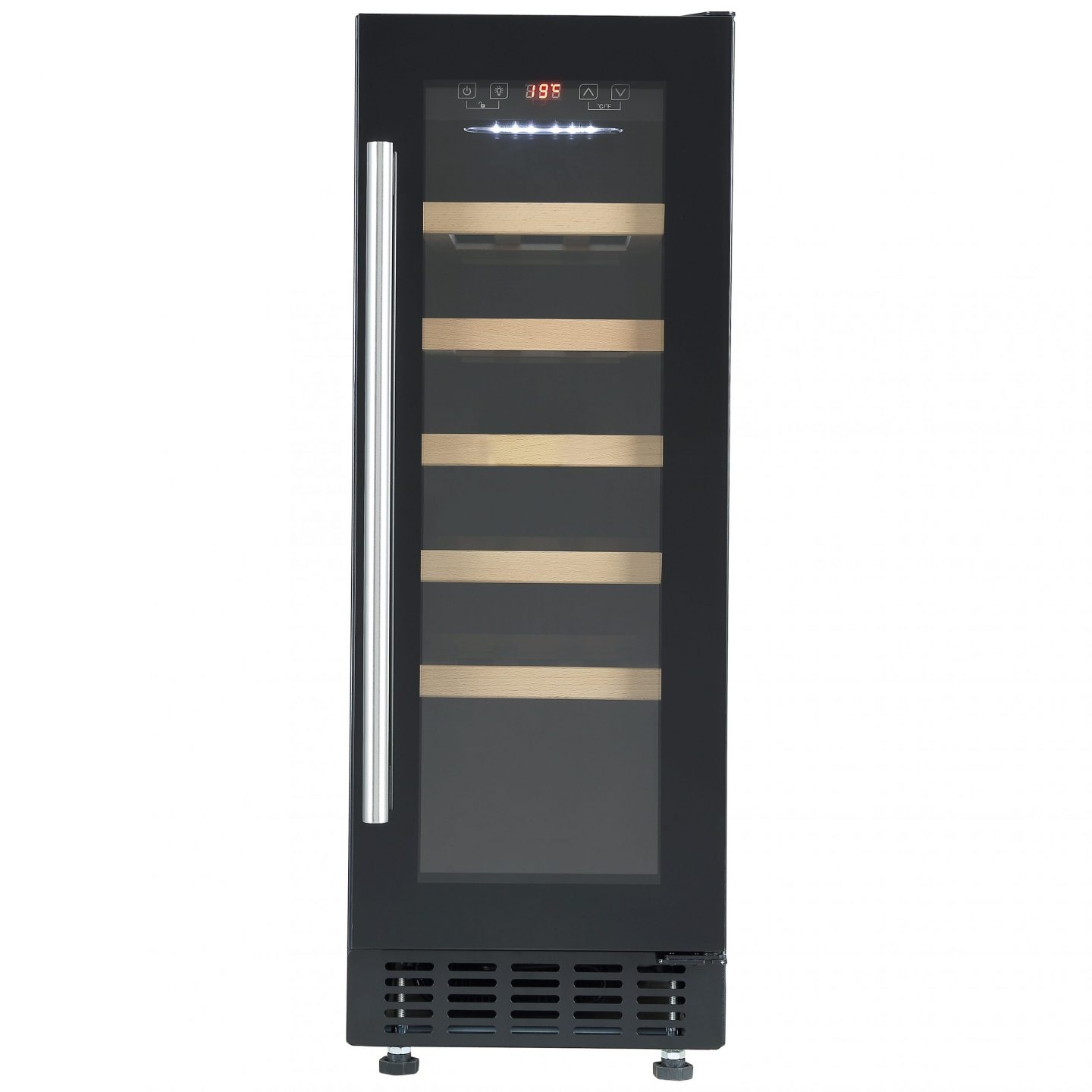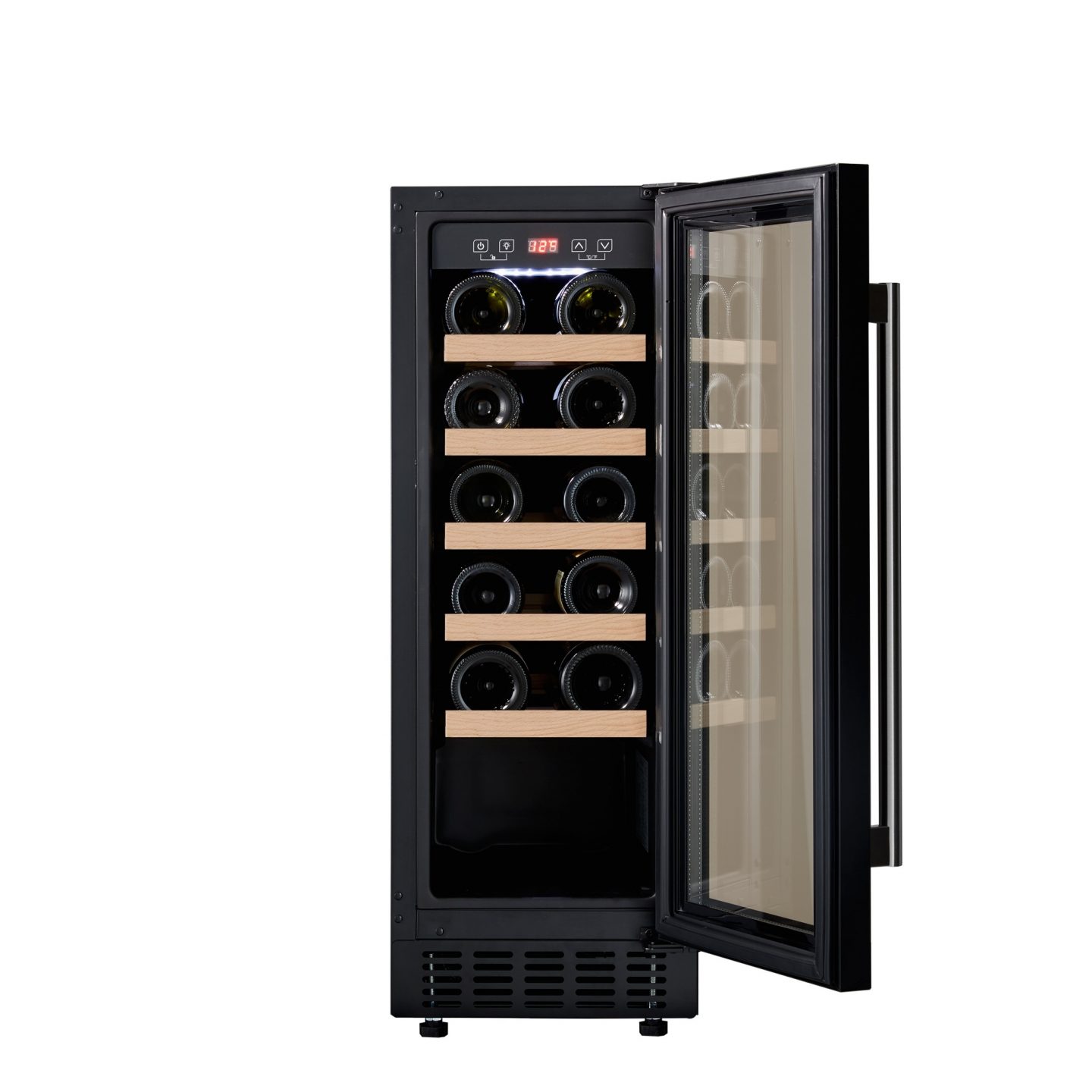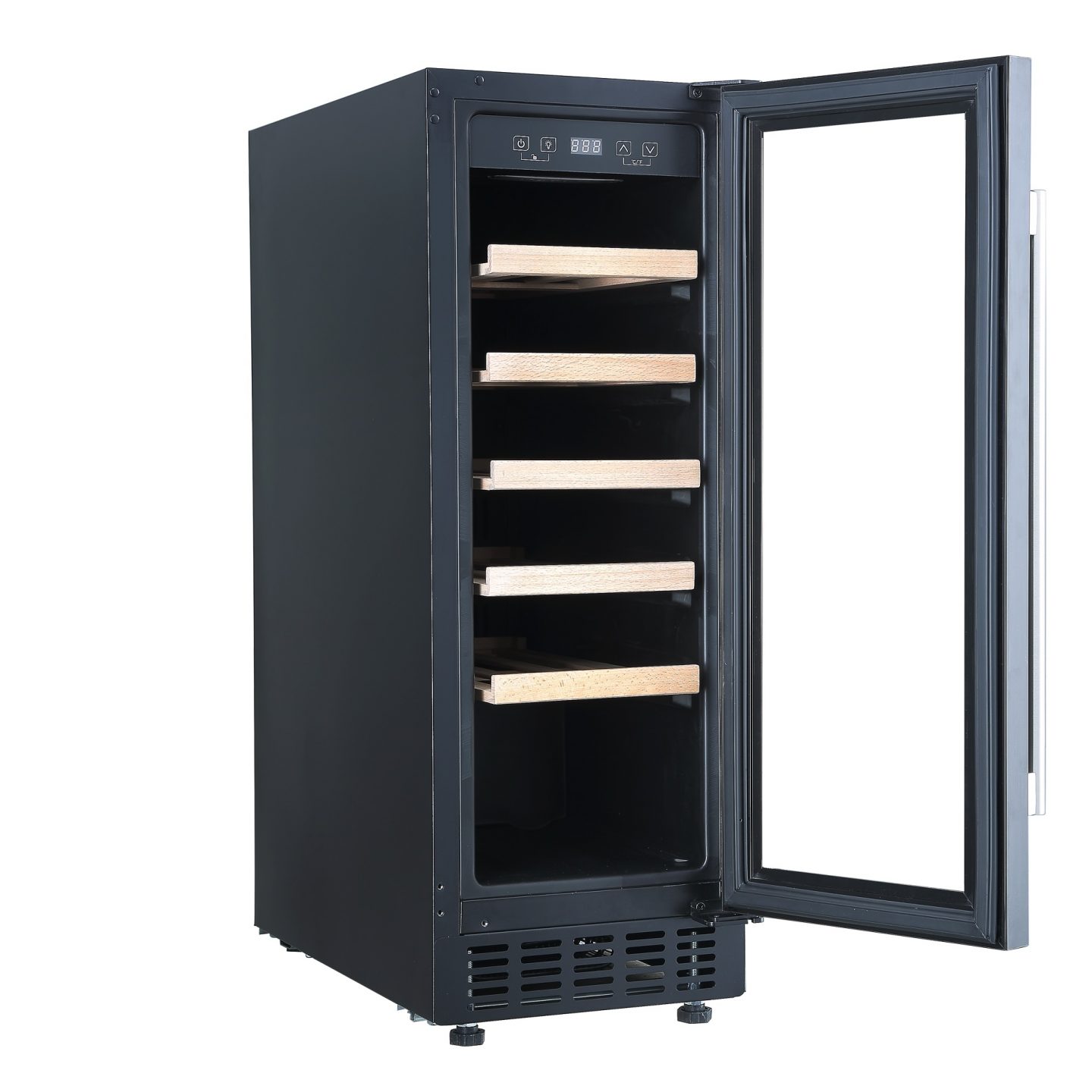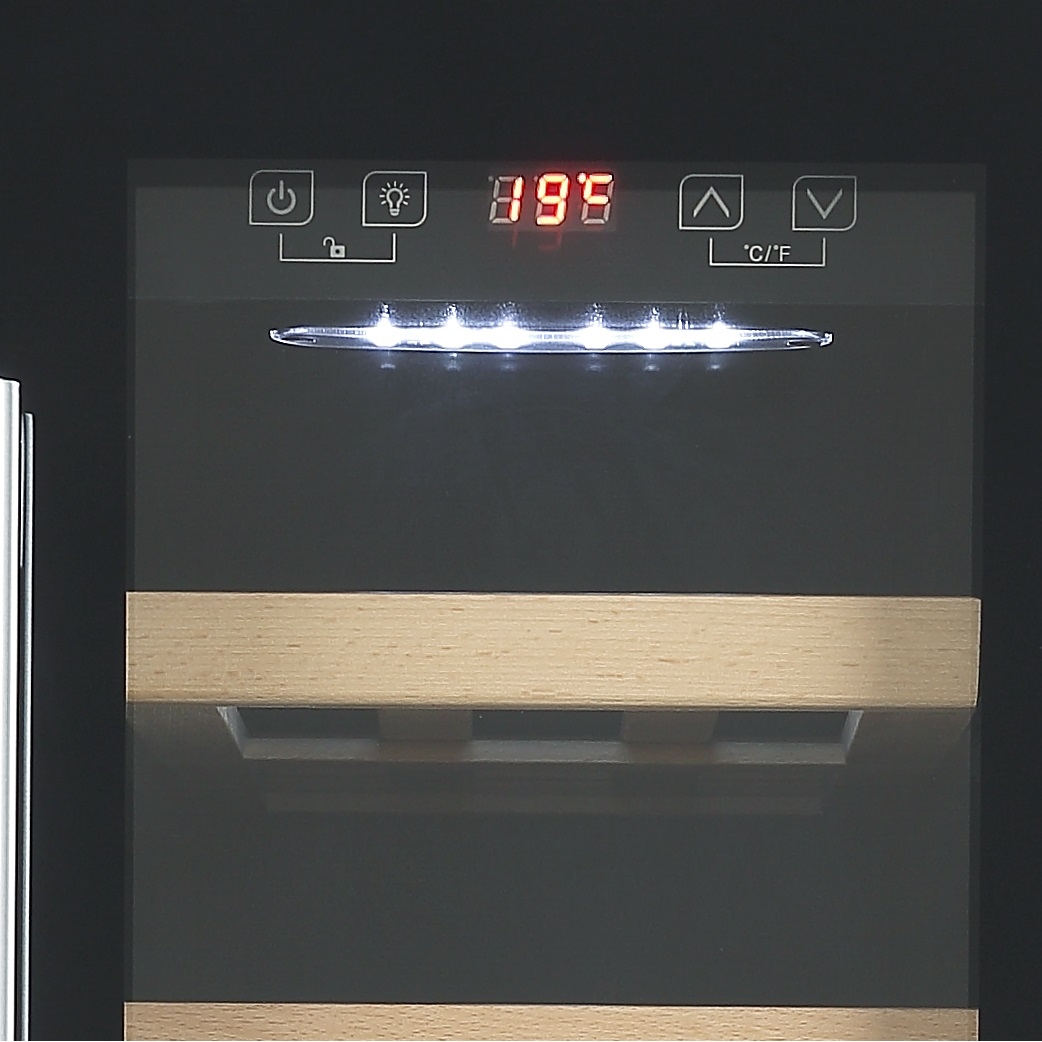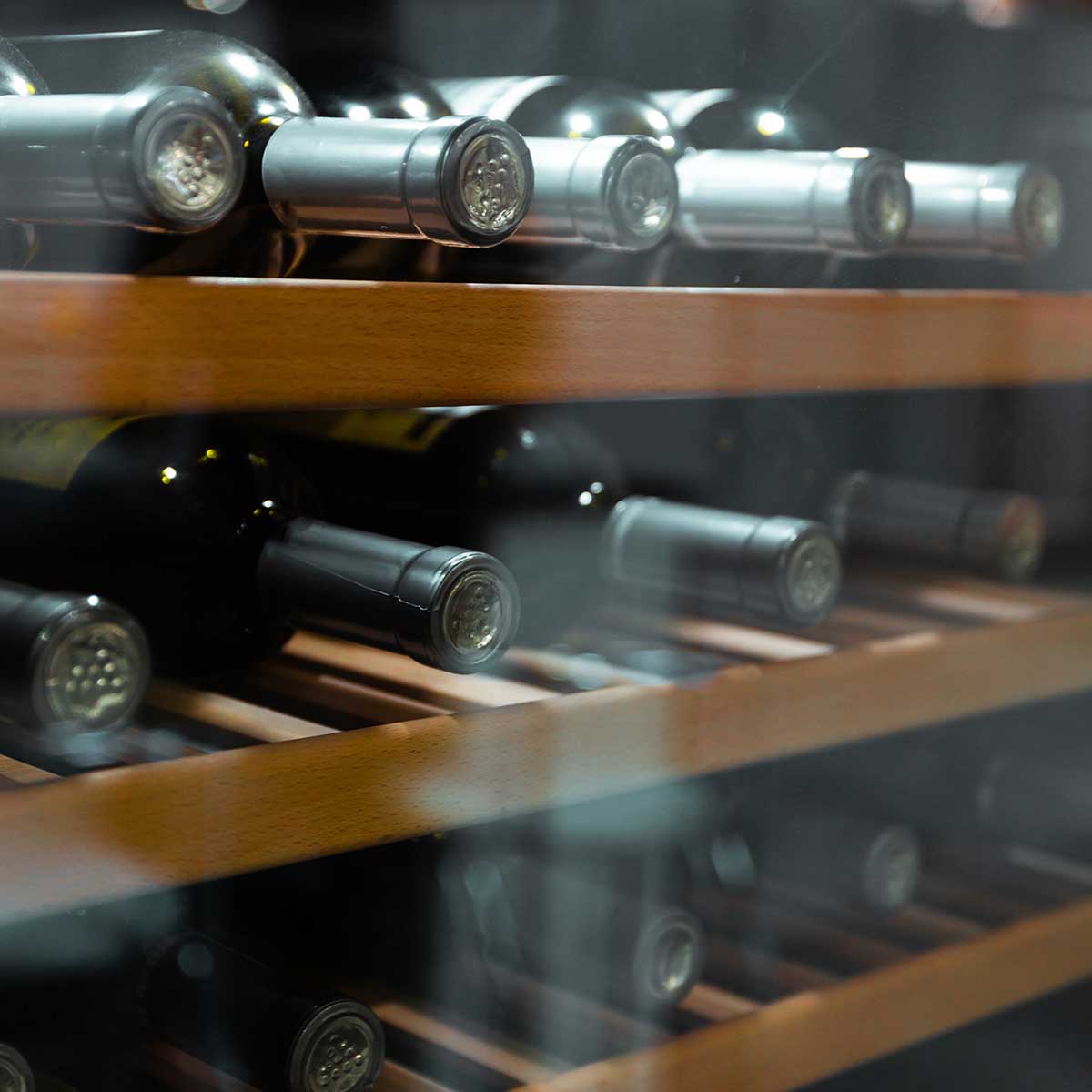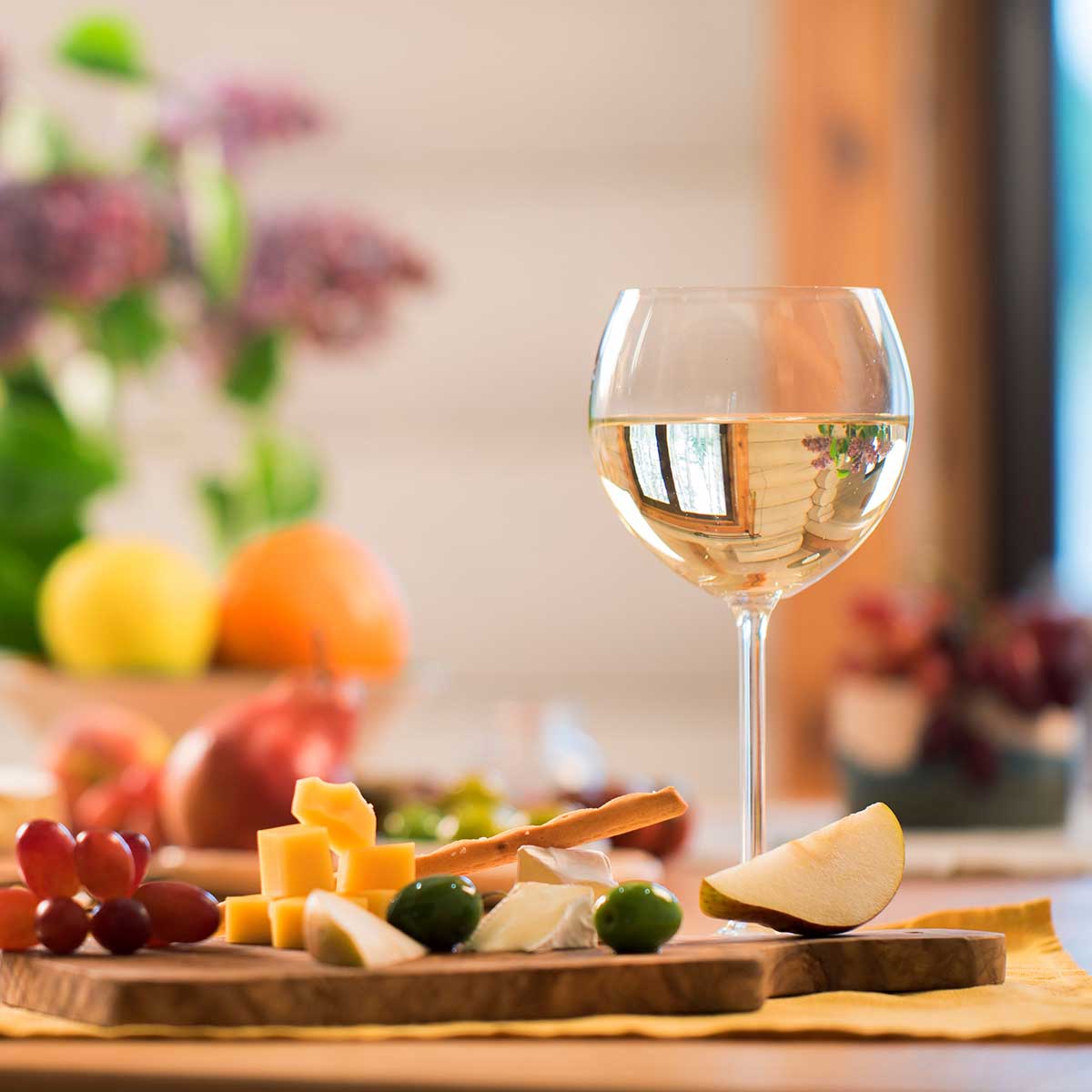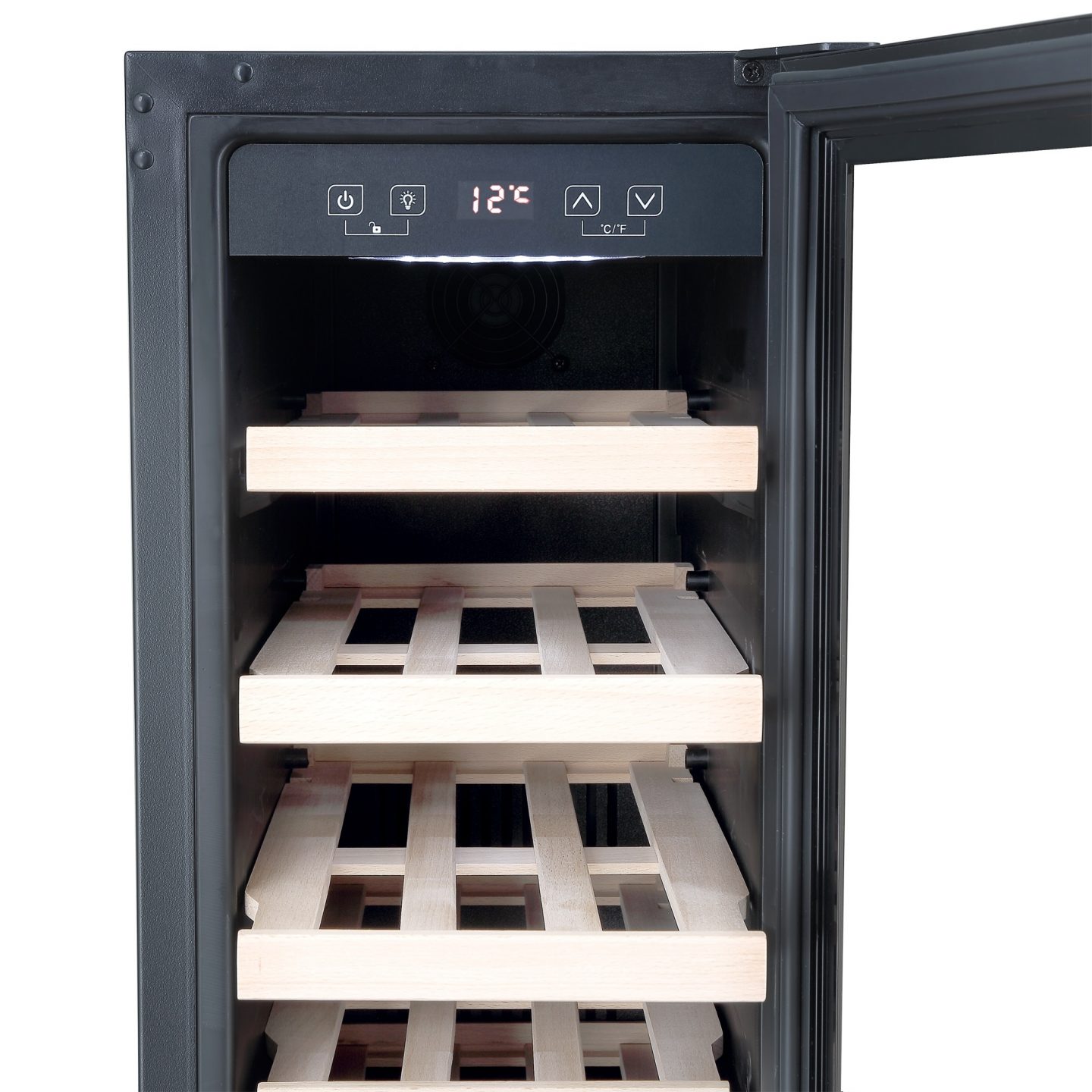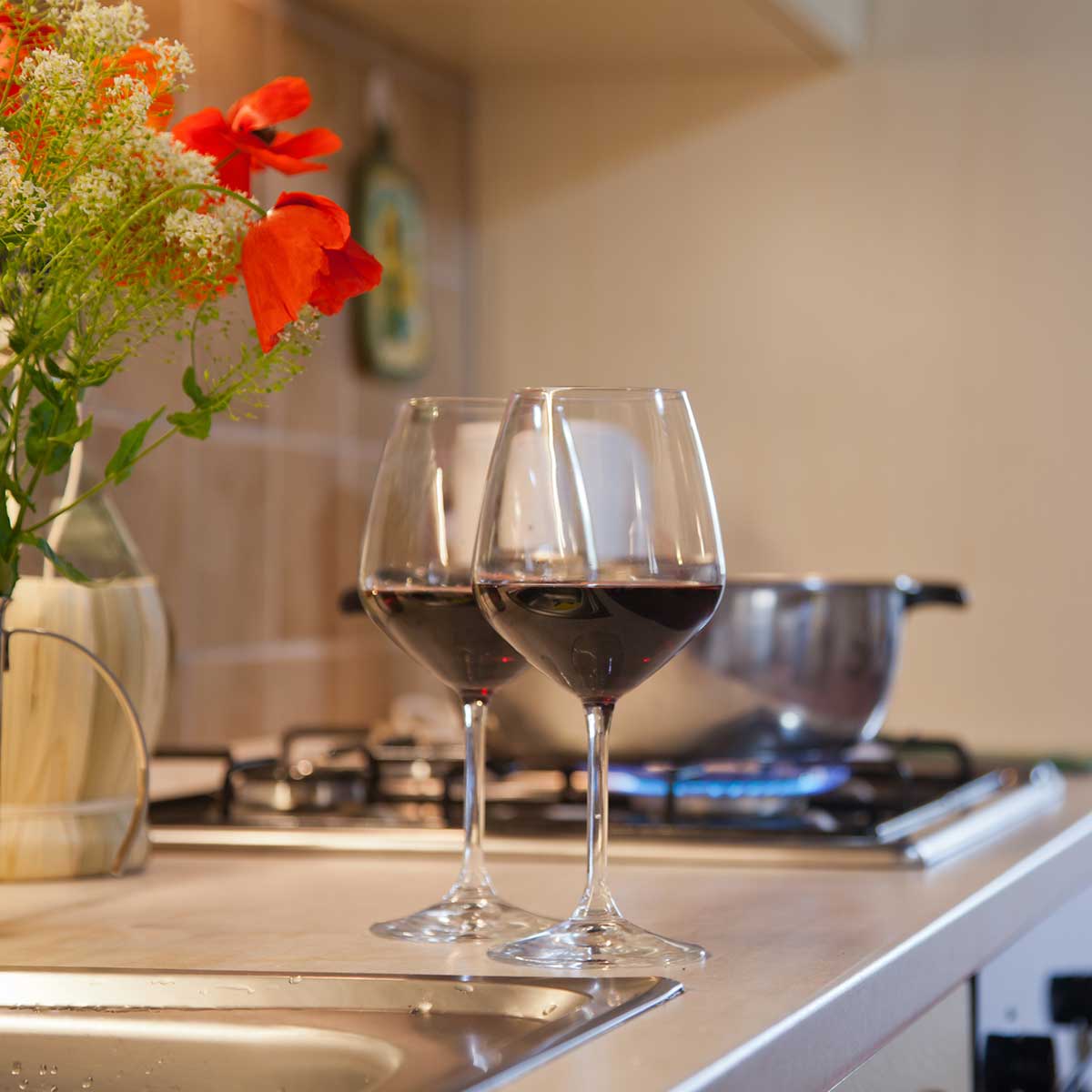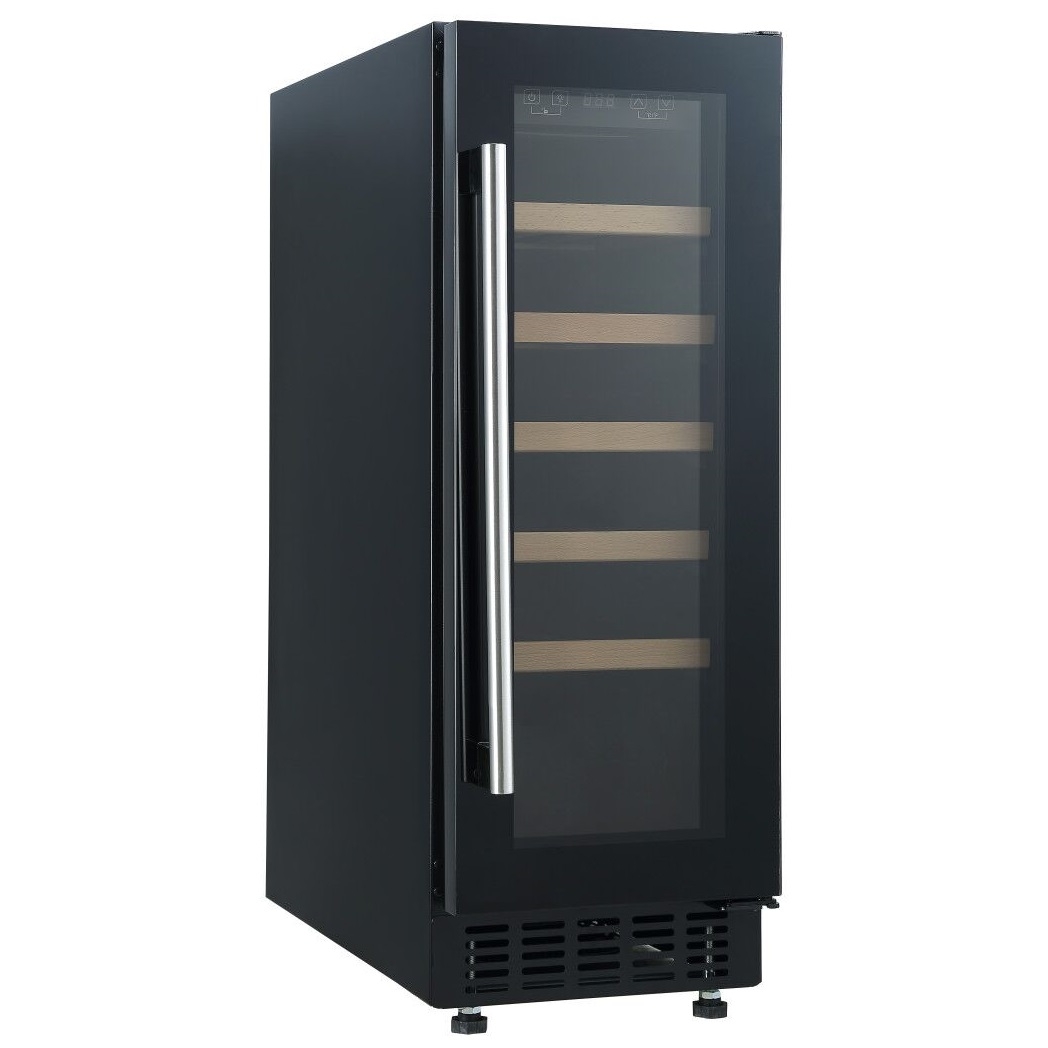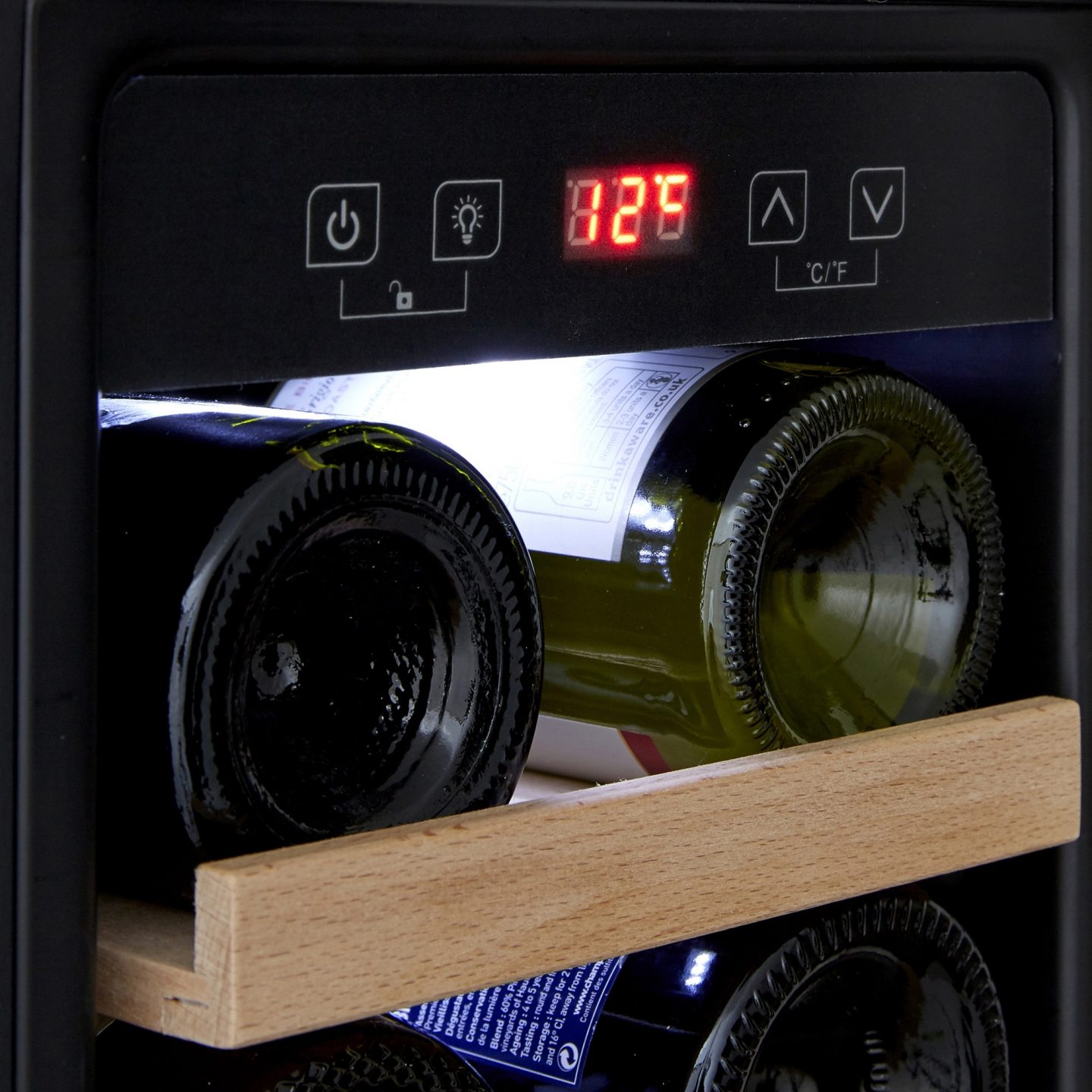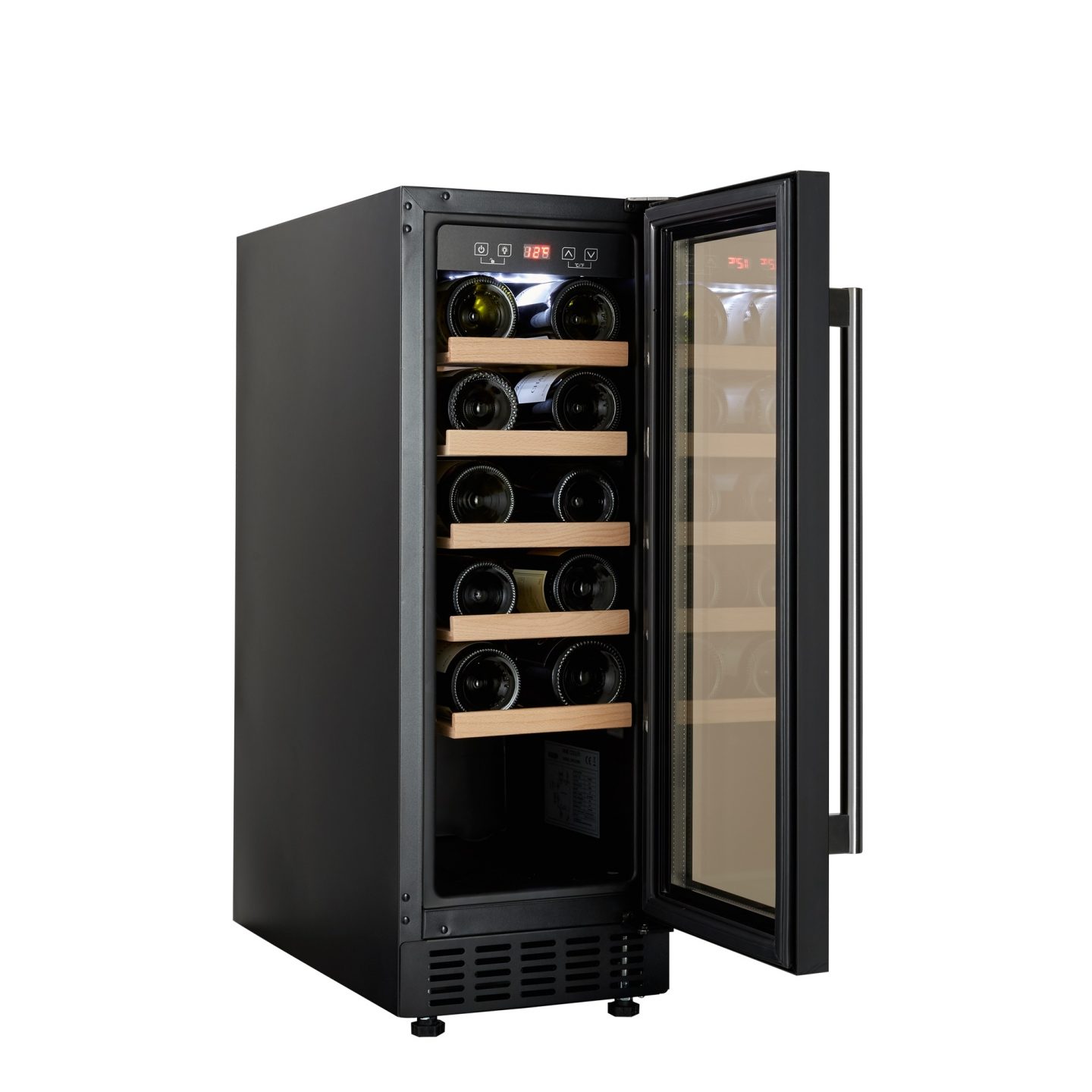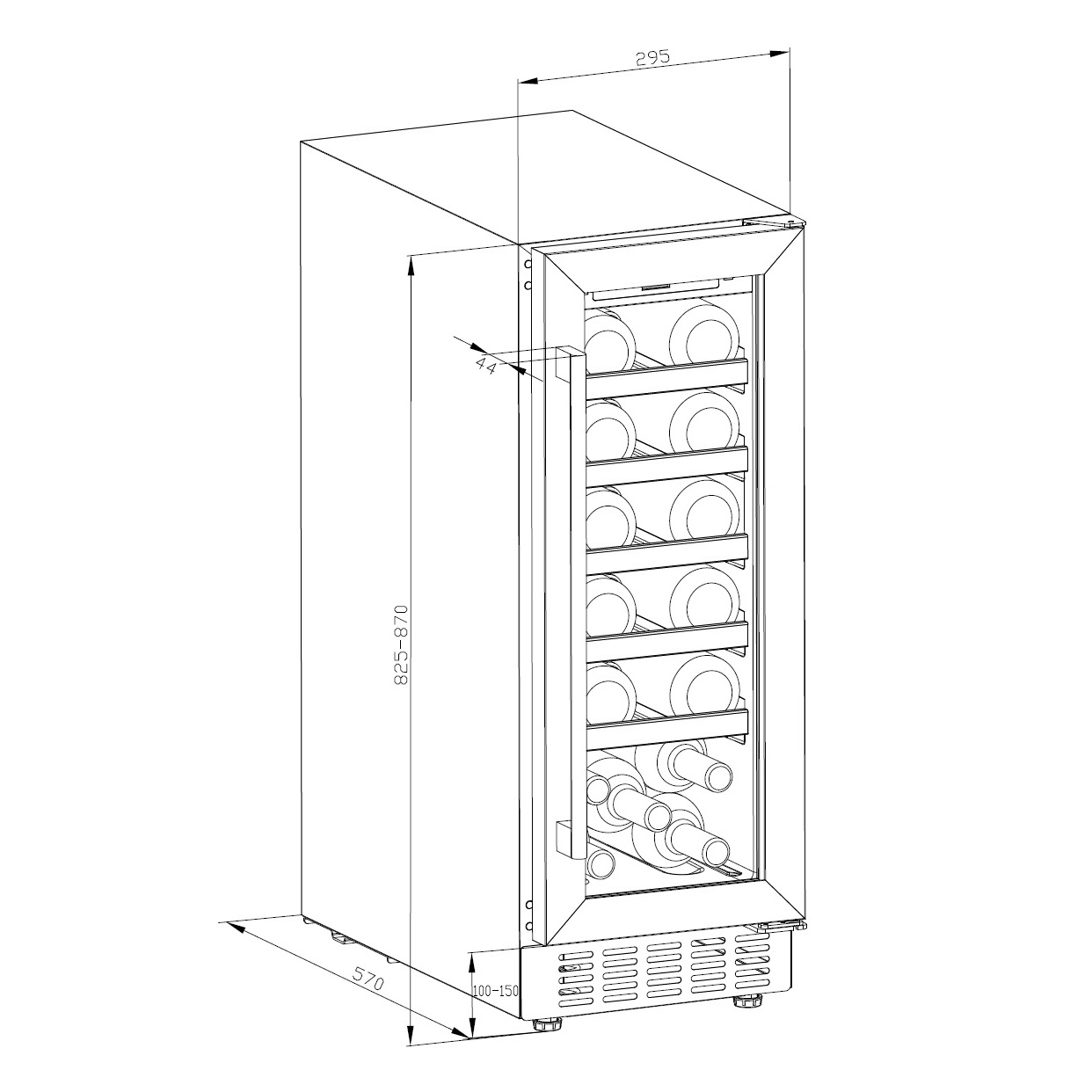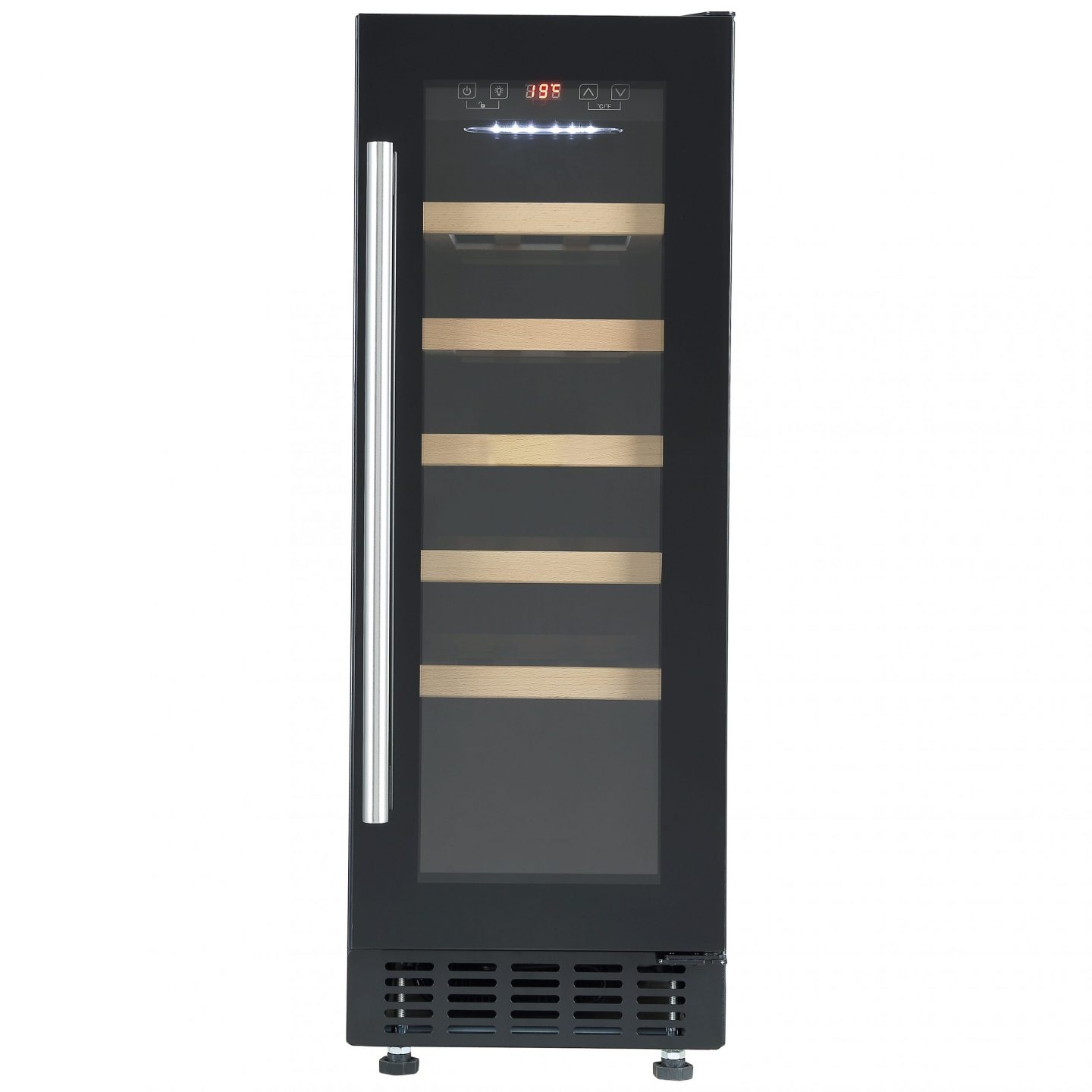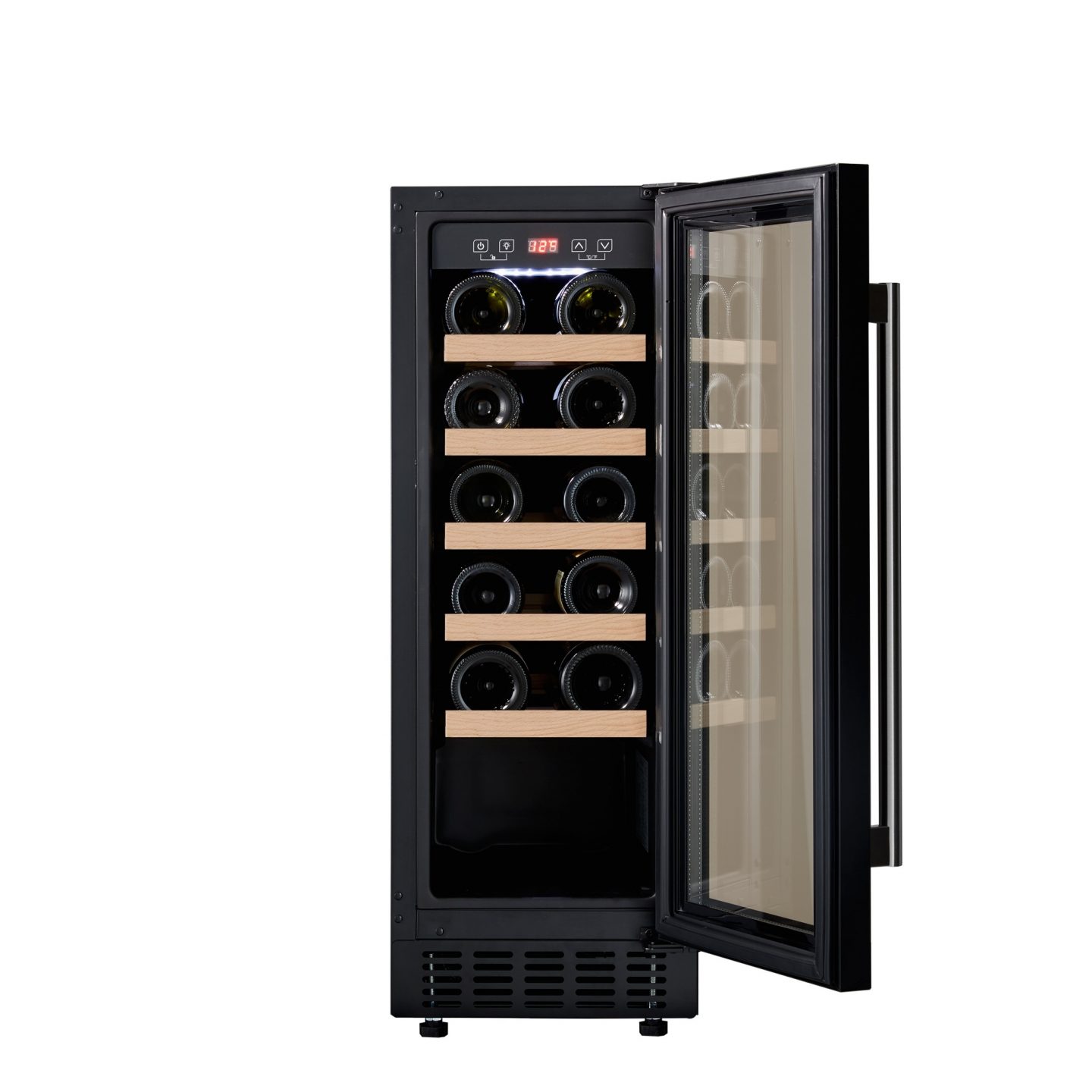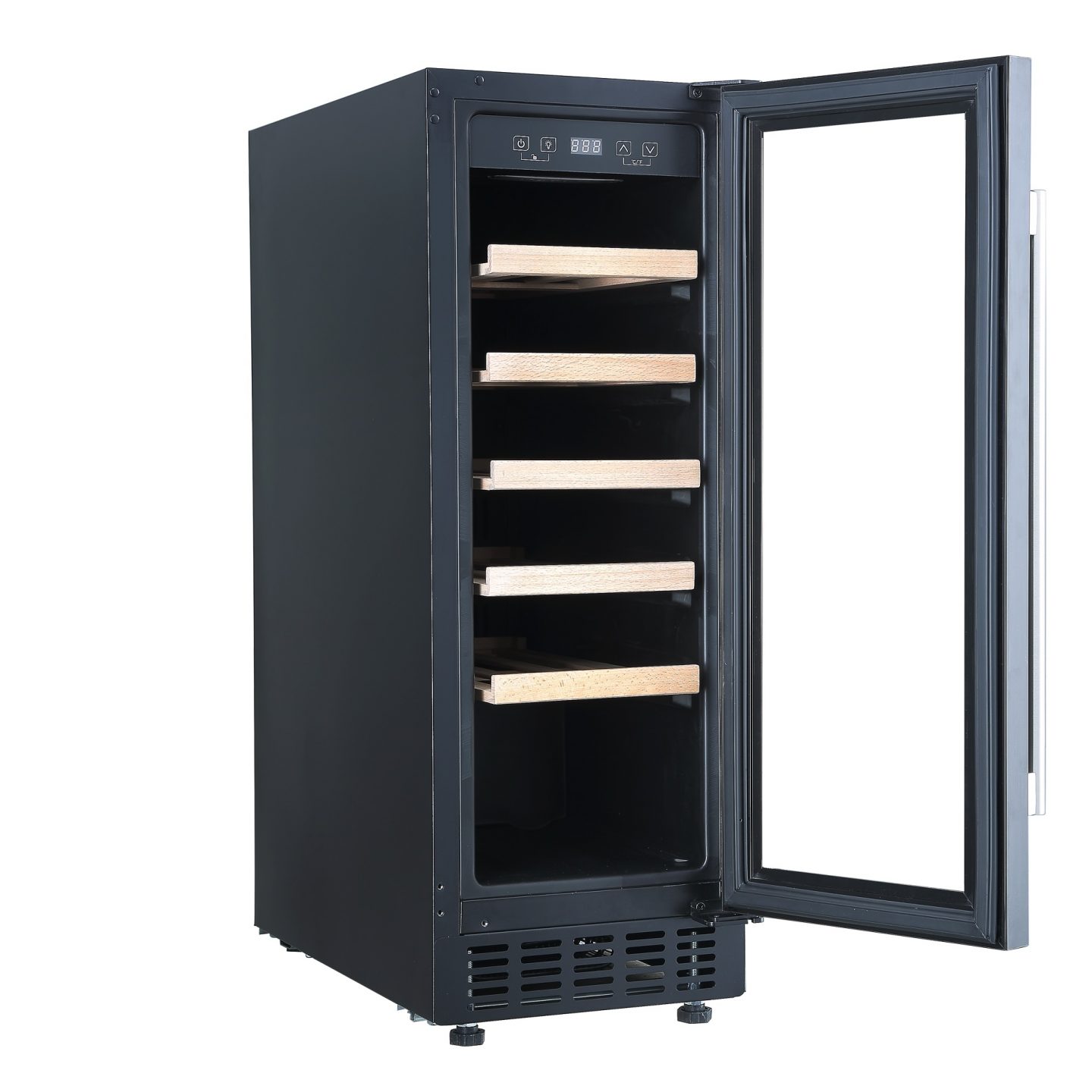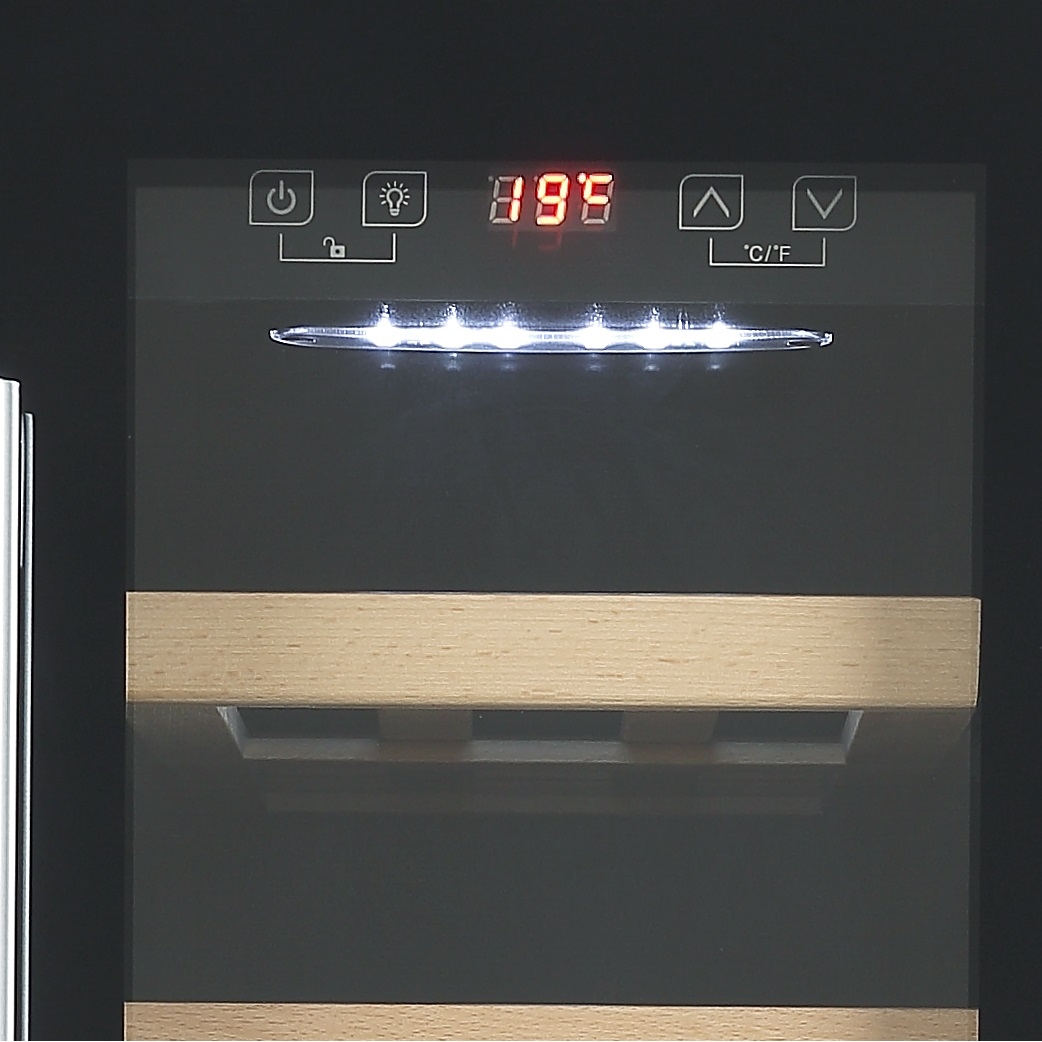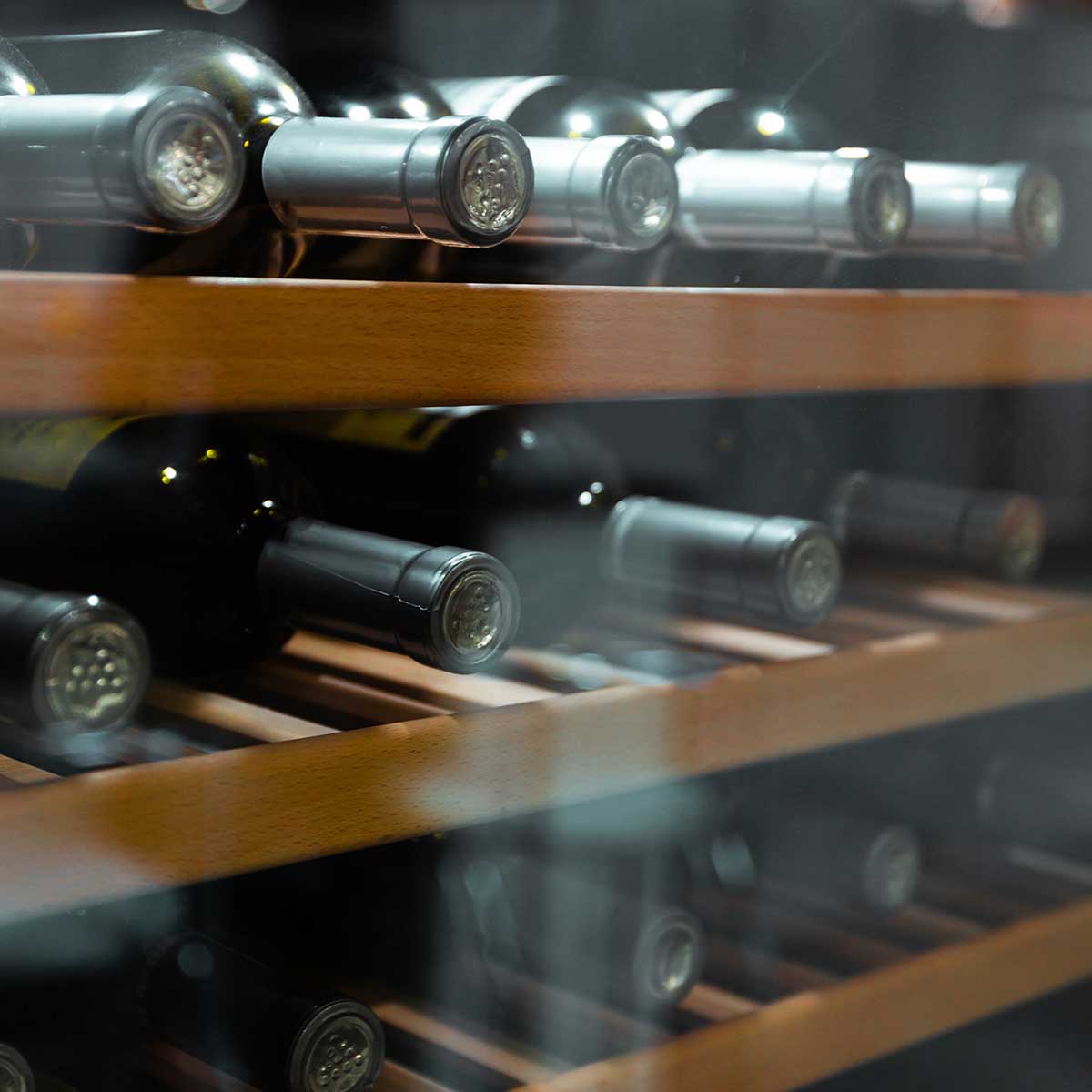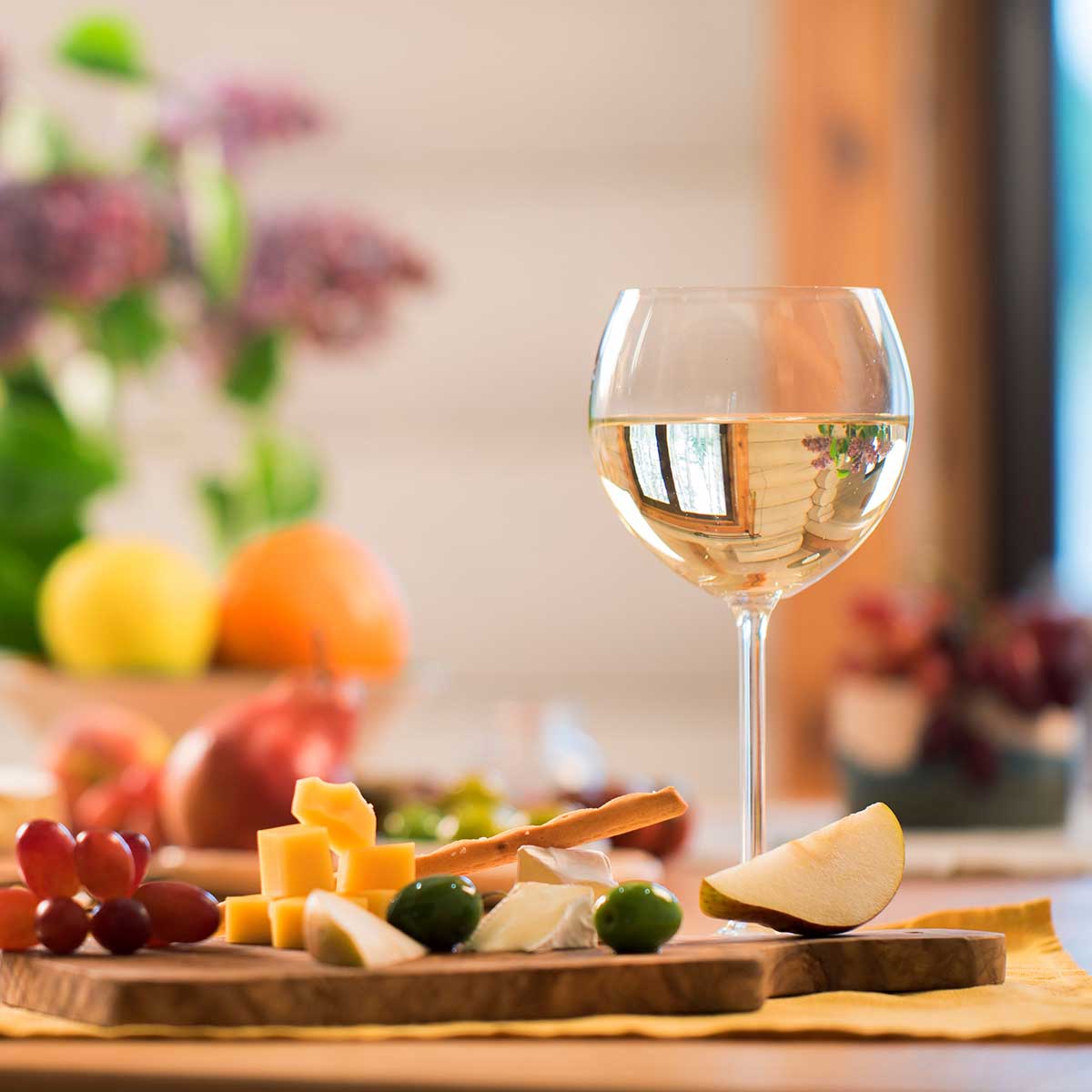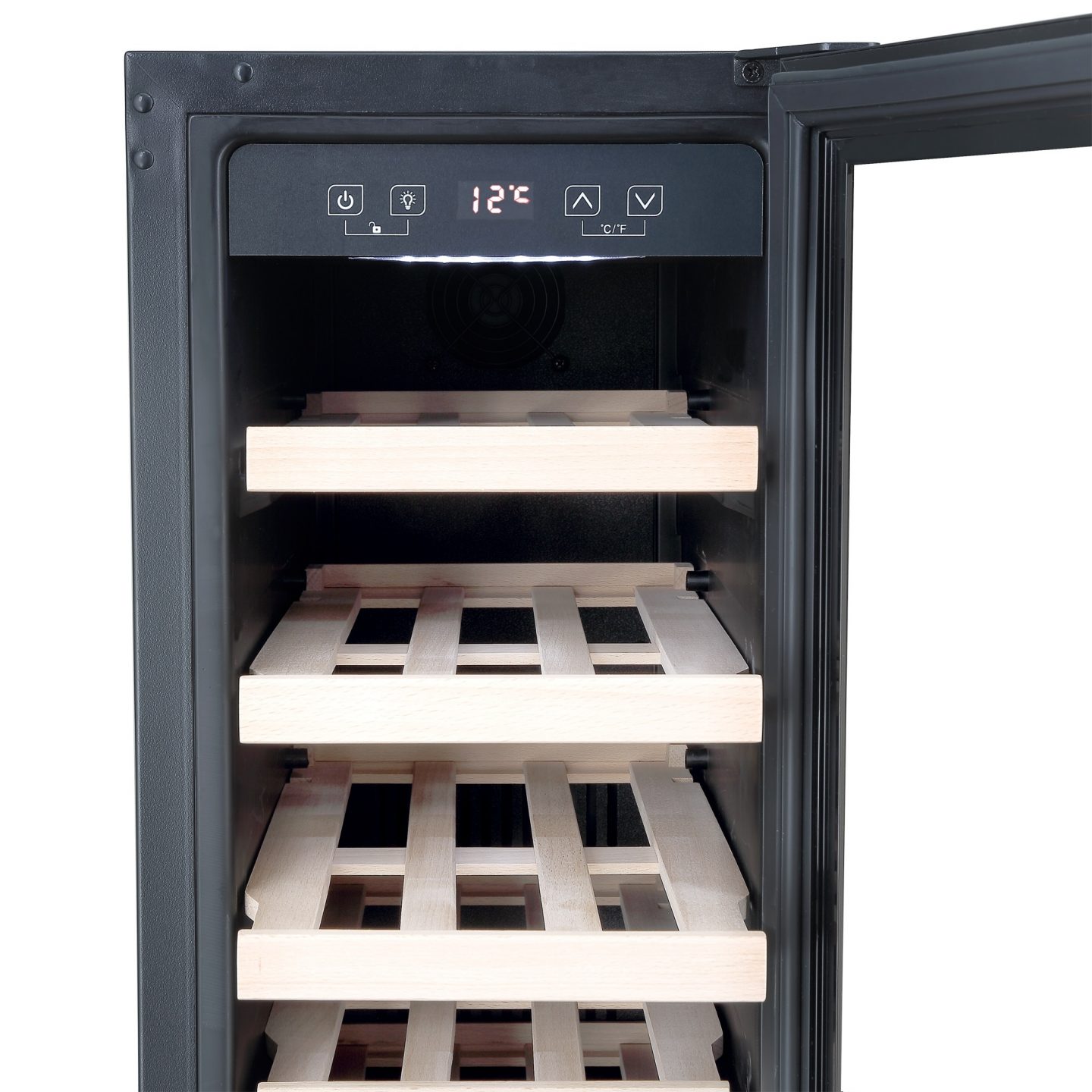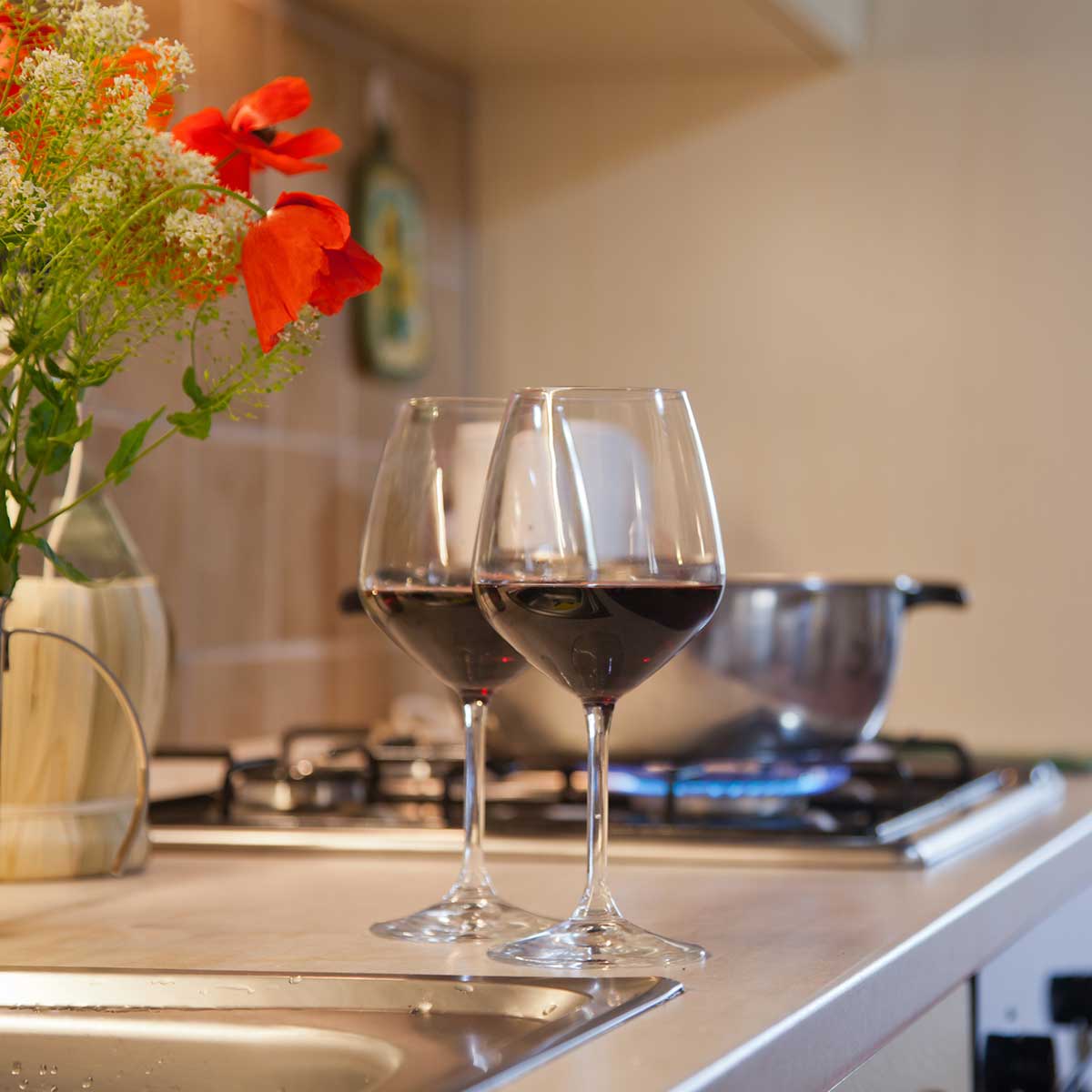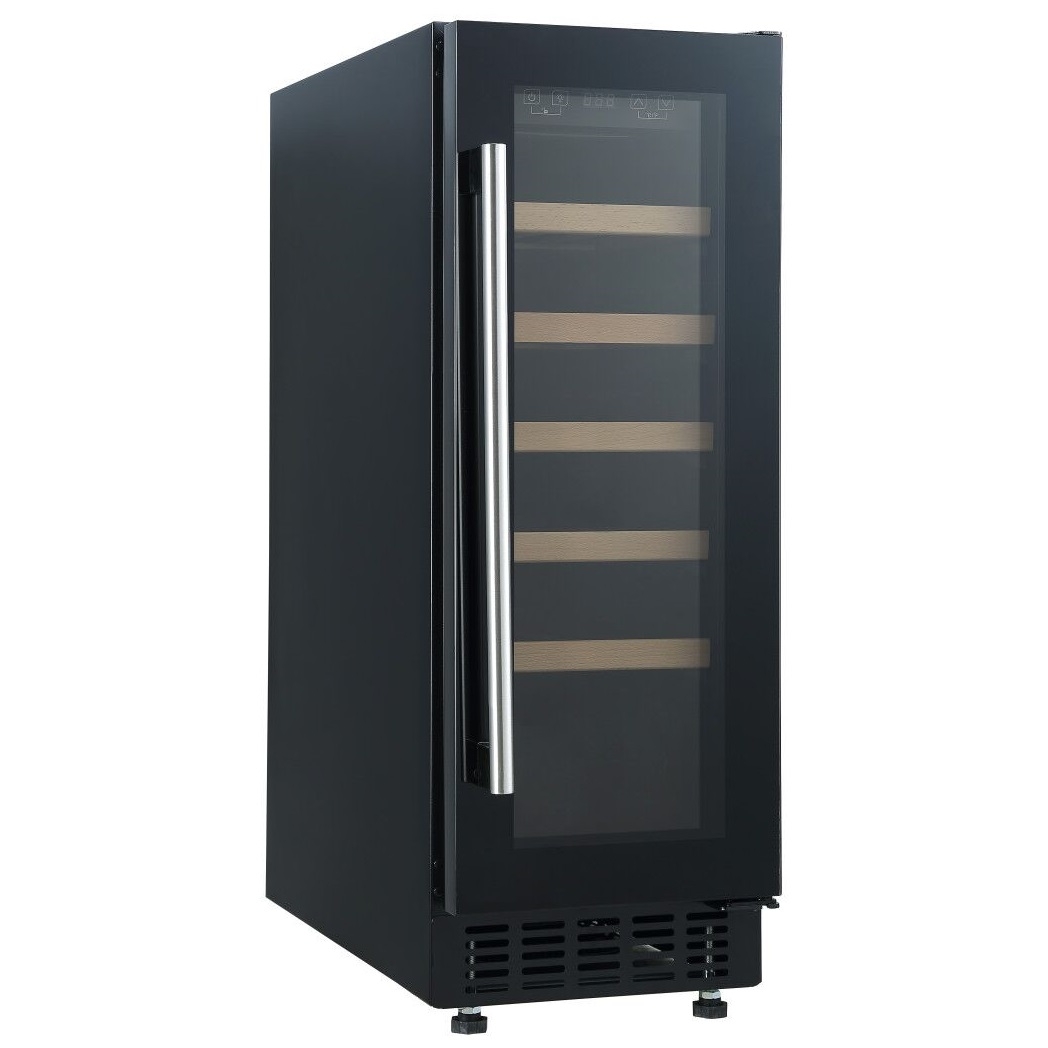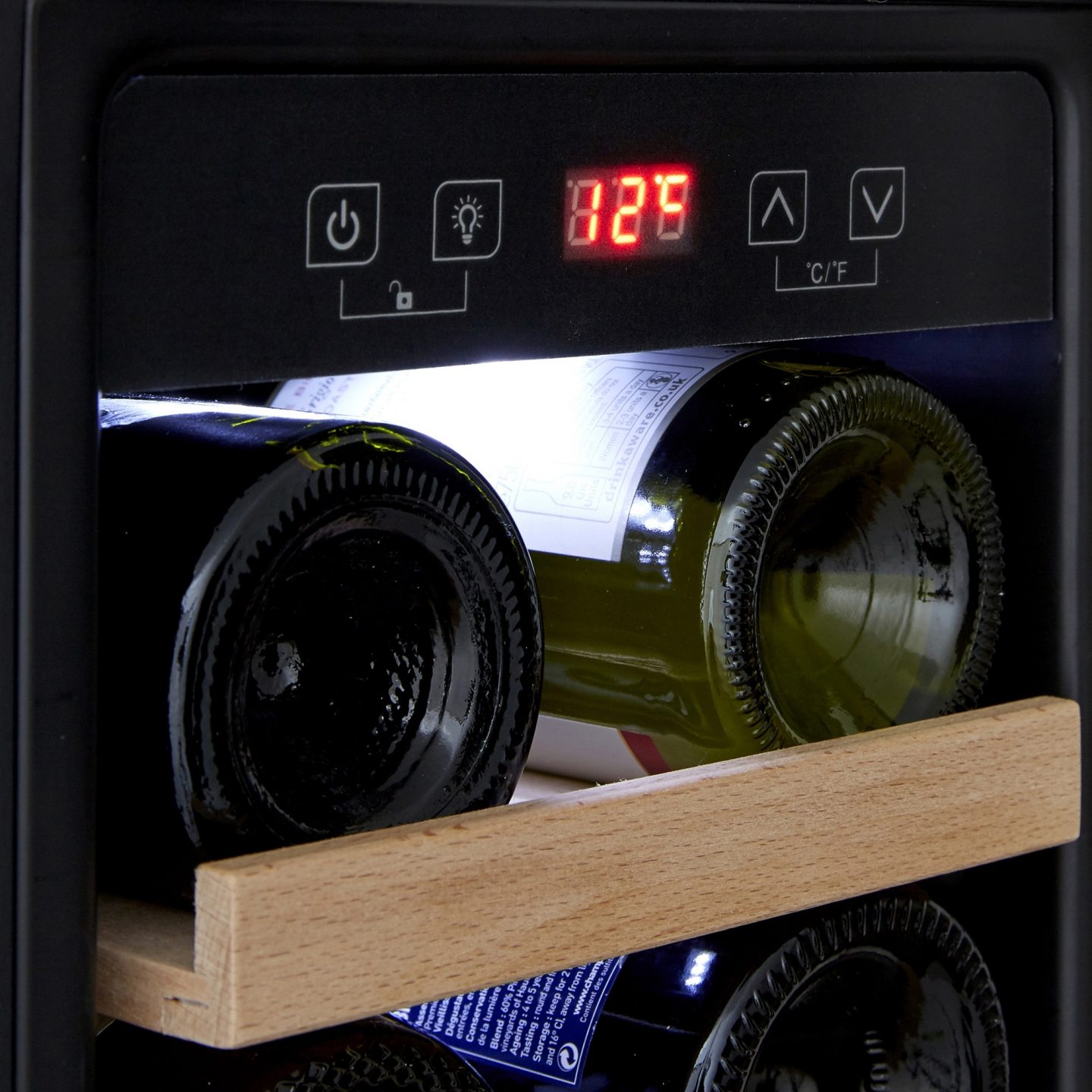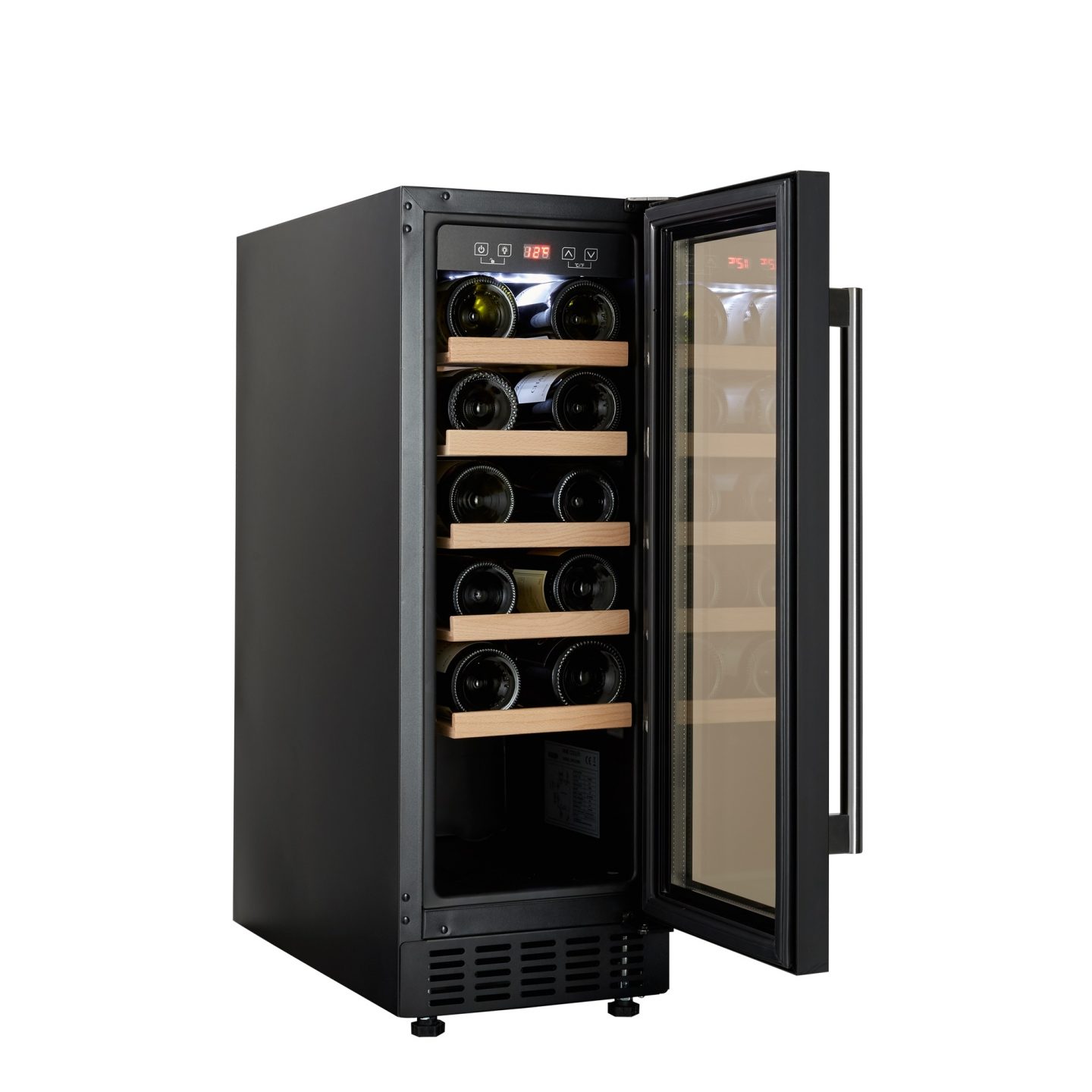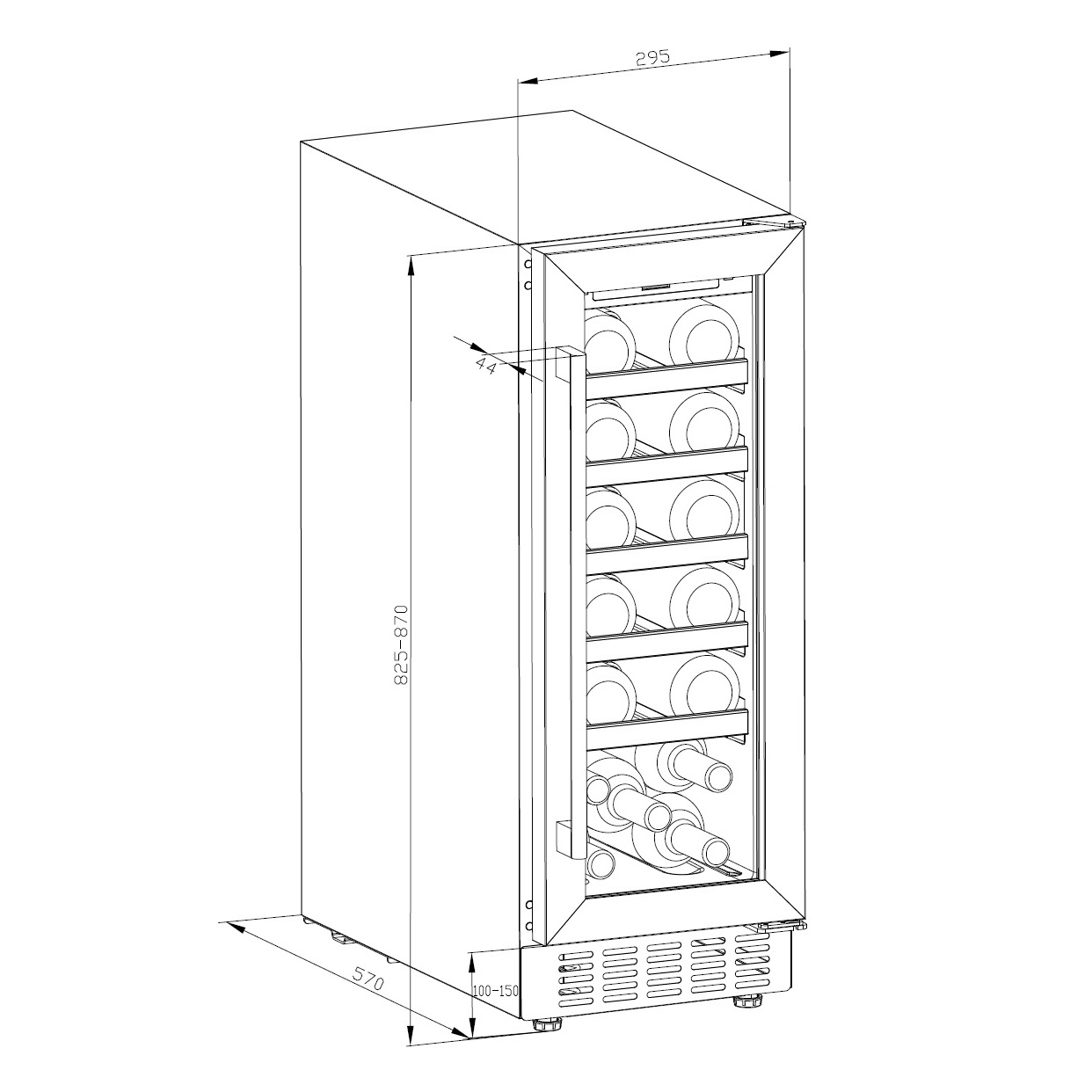 Cookology 30cm Wine Cooler – 20 Bottle Capacity – Black Glass Door
Order now for estimated delivery 27th - 31st May
In stock at our warehouse now
Free delivery when you order today
Modelled as the incredibly popular,  Cookology have developed an all glass fronted wine cooler, making it even slicker and more beautiful but keeping all the features and performance that makes this wine cooler so popular. This 300mm wine cooler adds class and style to any home and is the perfect appliance for entertaining and impressing your family and friends. The LED lighting bathes the bottles in bright, cool light and contrasts the red display for the controls and display. The shelves are made from Beech wood to prevent condensation and pull out to make life easier. This wine cooler can be left as freestanding or it will fit underneath your kitchen worktop and the door hinges are designed so you can place it next to other appliances and the door will open without being obstructed. This single wine cooler features a keylock – if the controls don't work you may have locked the controls. Please Press the Light and Power button together for 3 seconds.

 

 

READ MORE

New slick design by Cookology, featuring an all glass door
This Wine Cooler can be free standing, or you can keep it under your kitchen counter
Max 20 Standard Bordeaux Wine Bottle Capacity - this depends on the shape of the bottles and arrangement in the shelves
Key Lock with Double Glazed Door and UV Protective Smoked toughened Glass
LED interior lighting and Red digital display
Fahrenheit/Celsius display interchange
Single temperature storage zone and Electronic Control
5x Beech Wood slide-out shelves
Height adjustable plinth section
Reversible door - can be swapped around to open left or right
Create your own custom product bundles
Cookology products are designed to look amazing together. You can build your personalised bundle by adding a product from each category and getting a discount on the whole lot.
Product Description
Modelled as the incredibly popular,  Cookology have developed an all glass fronted wine cooler, making it even slicker and more beautiful but keeping all the features and performance that makes this wine fridge so popular. This 300mm wine cooler adds class and style to any home and is the perfect appliance for entertaining and impressing your family and friends. The LED lighting bathes the bottles in bright, cool light and contrasts the red display for the controls and display. The shelves are made from Beech wood to prevent condensation and pull out to make life easier. This refrigeration cooler can be left as freestanding or it will fit underneath your kitchen worktop and the door hinges are designed so you can place it next to other appliances and the door will open without being obstructed. This wine cooler features a keylock – if the controls don't work you may have locked the controls. Please Press the Light and Power button together for 3 seconds.
IMPORTANT NOTES: Please leave the wine cooler to stand in situ before turning it on so the gases can settle and please note this is a wine cooler – it cannot heat wine bottles above your room's temperature.
Technical Specification
UK Plug / Power supply required: 13A
Temperature range: 5 to 20°C
Compressor driven
Climate class: N
Refrigerant charge: 18g / Refrigerant type: R600a
Total capacity: 58/56L gross/net
Noise level: 42dBA
Voltage: 220-240V/50Hz UK Voltage
Product Specification
Dimensions
570 × 825 × 295 mm
Power Consumption kWh Cycle
Product Downloads
Can't quite find what you're looking for?
If you can't find the document that you're looking for, our team will be happy to help. Drop us an email, give us a call or open up a chat, and we'll do everything we can to help!
HELP CENTRE
Delivery and Returns
Free next day delivery
Free arranged delivery, 5-7 working days
Must be signed for
Free Home Delivery Service
Appliances may be brought into your home at the Driver's discretion, providing access is not an issue
The Delivery Company will contact you to book in the delivery
30 day returns policy
We offer a simple, no fuss returns policy:
STEP 1 – Make sure you do not install and or use the item and keep all the packaging
STEP 2 – Simply let us know via Email within 30 days of receipt/delivery that you wish to return the item by Emailing: [email protected]
STEP 3 – We'll give you instructions and a Returns number that you need to write on a piece of paper and stick to the outside of the box (DO NOT WRITE ON THE BOX PLEASE)
STEP 4 – Track the item and when you can see it has arrived get in touch. Once we have checked it to make sure it is still brand new and can be sold as brand new we will refund you in full….That's it!
Damaged items Policy
Our appliances are carefully & professionally picked and packed and the couriers we use take great care to make sure items arrive in pristine condition. However, on occasion damages will happen. To help us get any issues resolved as quickly as possible, please make sure you follow the following instructions:
STEP 1 – Report damage and send photos to [email protected] within 48 hours of delivery
STEP 2 – Do not install the items, this will invalidate a claim and could be dangerous